Storybooks and food: 15 recipes to match fictional treats we've always wanted to eat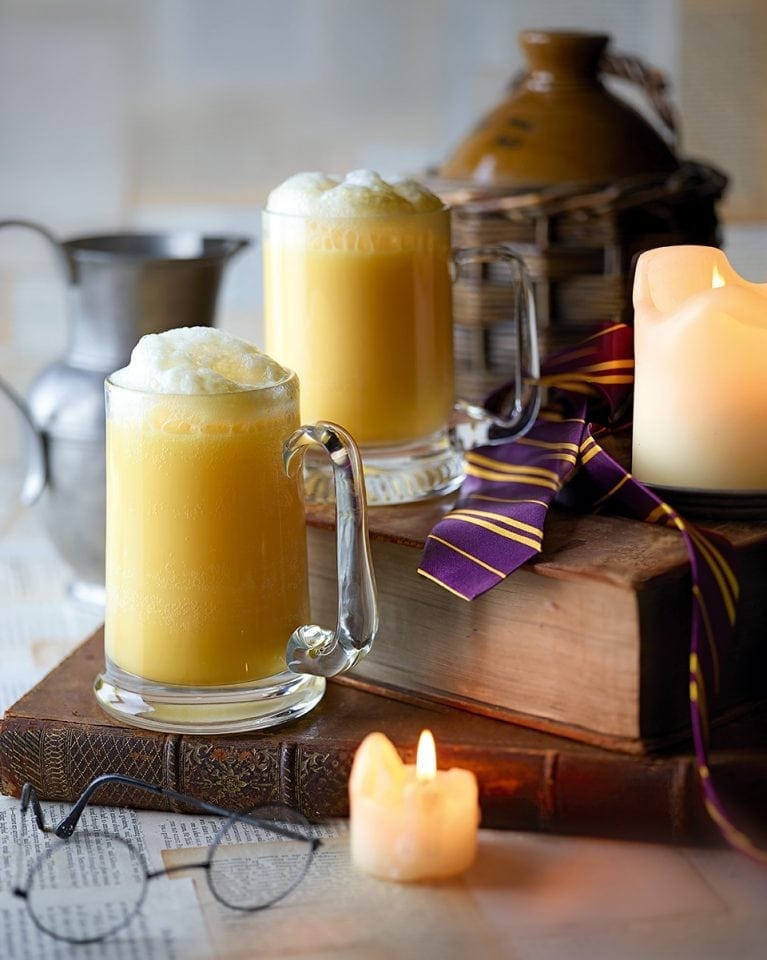 Food plays a massive part in children's fiction – it stimulates the imagination into craving weird and wonderful creations or, alternatively, being physically repulsed – The Twits' wormy spaghetti anyone?
Thinking about storybook food creates a wave of nostalgia that transports you to a time when you half expected to find a secret world at the back of your wardrobe. Children's stories created endless games of pretend and adventure, so it's only right that the food so meticulously described in them are celebrated.
Here's 15 of my favourites:
1. The Lion, The Witch and The Wardrobe (1950)
Who's to blame Edmund for falling for the witches tempting ways? That sugar-dusted melt-in-the mouth Turkish delight was clearly too good to resist. Our m'hencha is packed with the sweet treat.
Eat it: Almond, pistachio and turkish delight m'hencha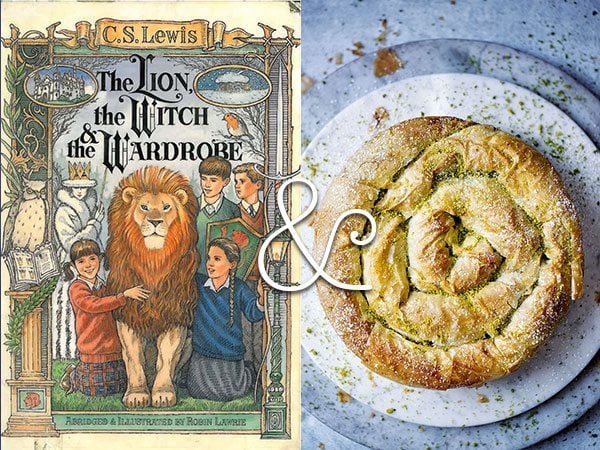 2. Matilda  (1988)
Bruce Bogtrotter was publicly humiliated in assembly and forced to eat a whole chocolate cake… We couldn't help feeling a little jealous at the same time – blimey did that cake look good.
Eat it: Bruce Bogtrotter's chocolate cake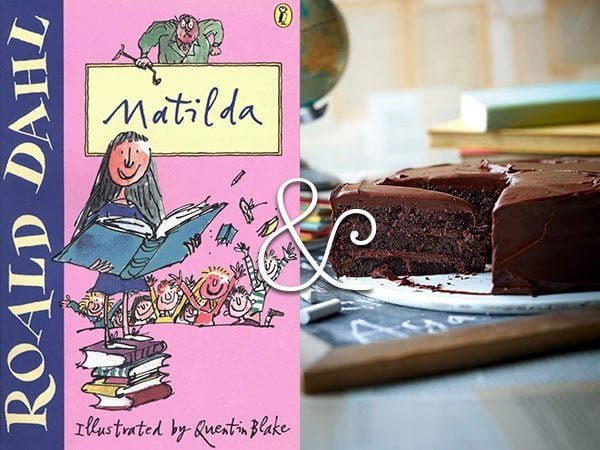 3. Hansel and Gretel (1812)
This story has captured children's imaginations for generations. You know it's too good to be true when they arrive at a house made solely of confectionery but you still wish you could pick a candy cane off the pages.
Eat it: Gingerbread house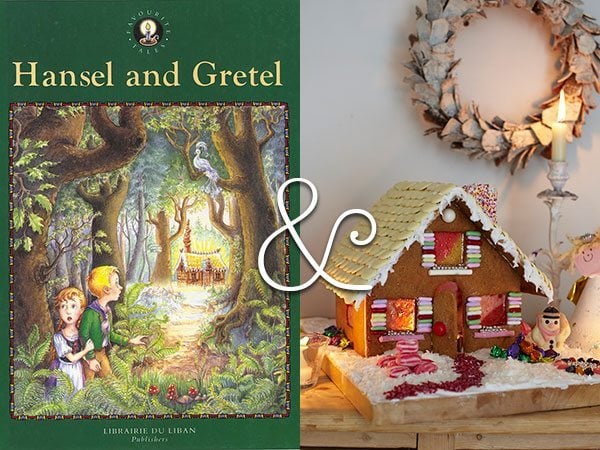 4. James and The Giant Peach (1961)
How James and his friends managed to live inside that peach for so long without tucking in is beyond me! Who wouldn't want to dive straight in?
Eat it: Roast peach and honey puff tart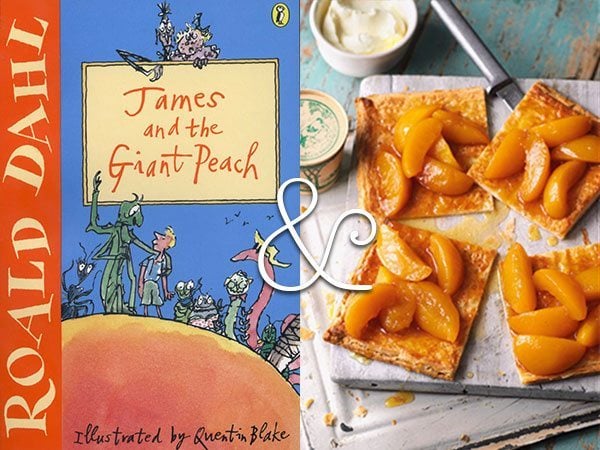 5.  Harry Potter and the Philosopher's Stone (1997)
There are many things in Harry Potter that I'm sure a lot of people wish were real – I'm still all waiting for my Hogwarts' letter. The butterbeer that's guzzled in Hogmead can be recreated however…
Drink it: Butterbeer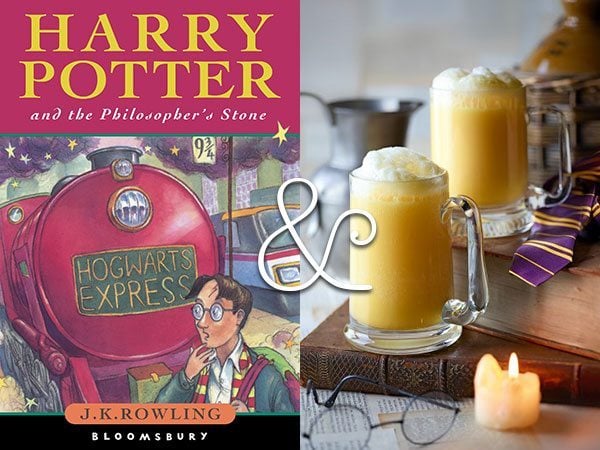 6. The Wind in the Willows (1908)
Poor, poor Toad. He just can't seem to help getting in to trouble but at least he's  got some comforting bubble and squeak to warm him up in the cells.
Eat it: Bubble and squeak with buttered toast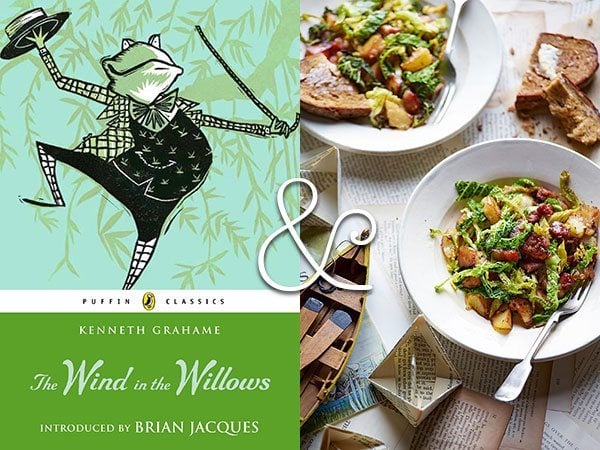 7. The Tale of Peter Rabbit (1902)
Peter is a heartwarming character with a dangerous obsession with carrots – what rabbit doesn't love the orange veg? This cake recipe incorporates Peter's favourite treat and has become one of my favourite treats too.
Eat it: Carrot bundt cake with home and cream cheese icing
8. Cloudy with a Chance of Meatballs (1978)
After a sardine-only diet, who wouldn't want it to rain meatballs? Regardless of the sardines, we think turning water in to meatballs is a great innovation.
Eat it: Tomato meatballs with linguine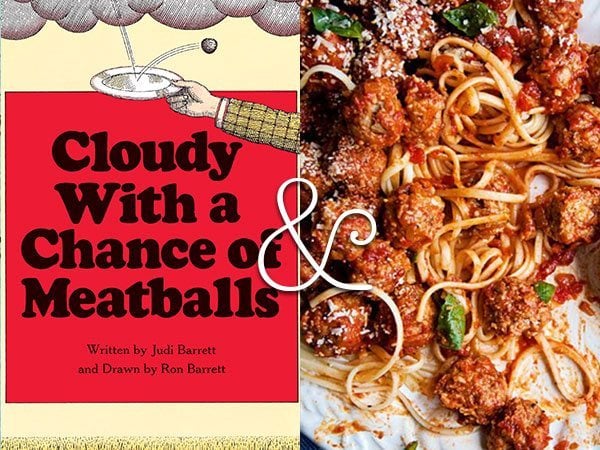 9. Winnie-the-Pooh (1926)
Pooh's endearing love of honey was definitely infectious. We're sure he and Christopher Robin would have loved this honey cake, no tree-scaling or bee stings necessary!
Eat it: Salted honey cake with hazelnut brittle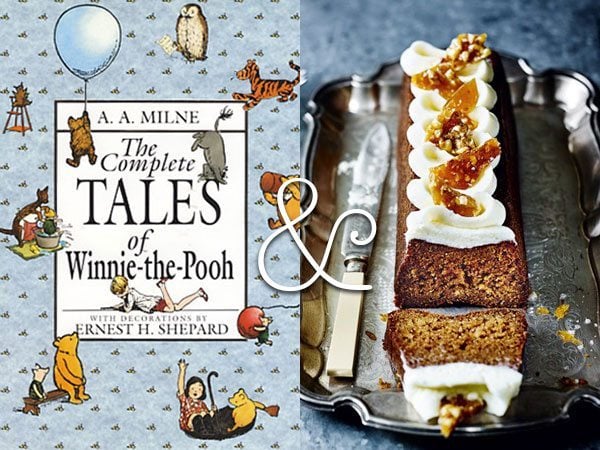 10. A Bear Called Paddington (1958)
Another cute bear with a penchant for the sweet stuff. Paddington definitely would have hidden one of these marmalade puddings away in his suitcase for emergencies.
Eat it: Steamed marmalade pudding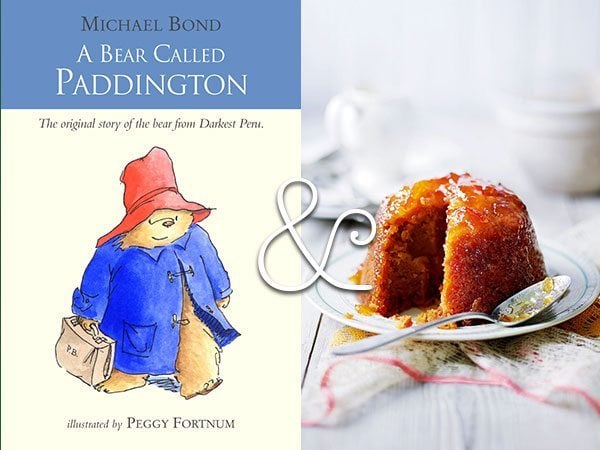 11. Charlie and the Chocolate Factory (1964)
Almost everything that is described is a child's dream (apart from the cabbage soup perhaps). The never-ending gobstoppers, river of chocolate and edible wallpaper are the tip of the iceberg in a story full of culinary magic.
Eat it: Sweetshop crispy treats
12. The Railway Children (1906)
"'Pie for breakfast!' cried Peter; 'how perfectly ripping!' 'It isn't pigeon pie,' said Mother; 'it's only apple.' It was a wonderful breakfast." We couldn't agree more…
Eat it: Cold apple pie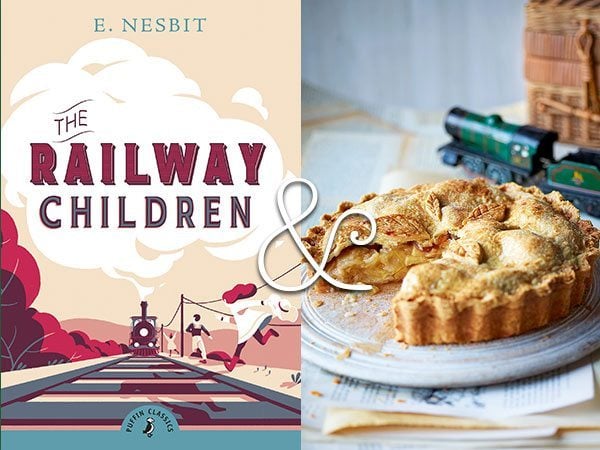 13. The Folk of the Faraway Tree (1946)
Pop cakes are one of the many treats enjoyed by the children who climb the giant, enchanted Faraway Tree. When the children bite into the cakes they go 'pop!' in their mouths and a flood of sweet honey is released.
Eat it: Pop cakes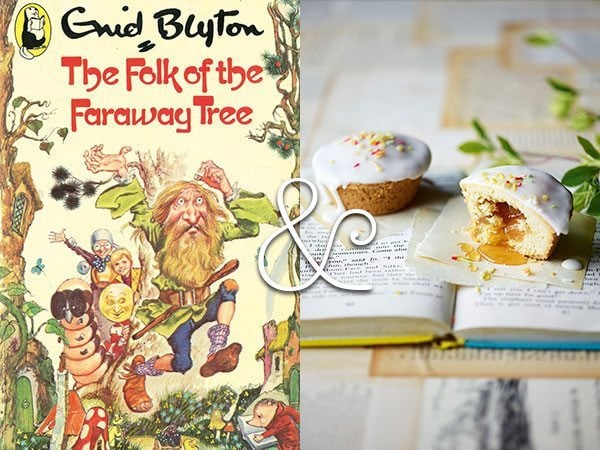 14. Green Eggs and Ham (1960)
Do you like green eggs and ham? Sam-I-Am wouldn't have to pester us to eat one of these green (spinach) egg and (Parma) ham pizzas!
Eat it: Creamy spinach, soft egg and Parma ham 'pizzas'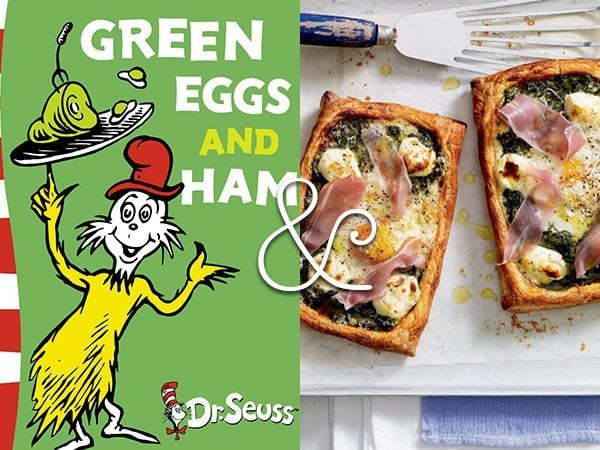 15. The Famous Five (1942)
"I don't know why, but the meals we have on picnics always taste so much nicer than the ones we have indoors." And what better way to wash down a picnic than with lashings and lashings of ginger beer?
Drink it: Proper ginger beer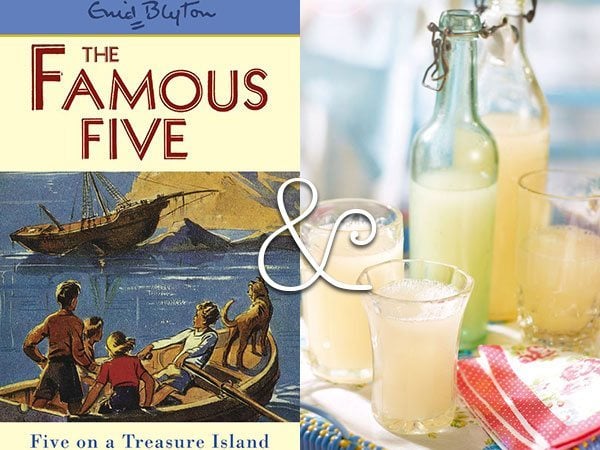 Subscribe to our magazine
Subscribe to delicious. magazine for HALF PRICE
Subscribe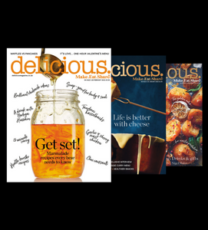 Join our newsletter
Packed with menu ideas, recipes, latest competitions and more...