This distillery in Dorset is making vodka out of milk
Dorset-based company Black Cow Vodka have come up with a remarkable way to create a spirit made entirely from milk. Want to know how it's done (and what it actually tastes like)? Find out how founder Jason Barber made the transition from dairy to distilling.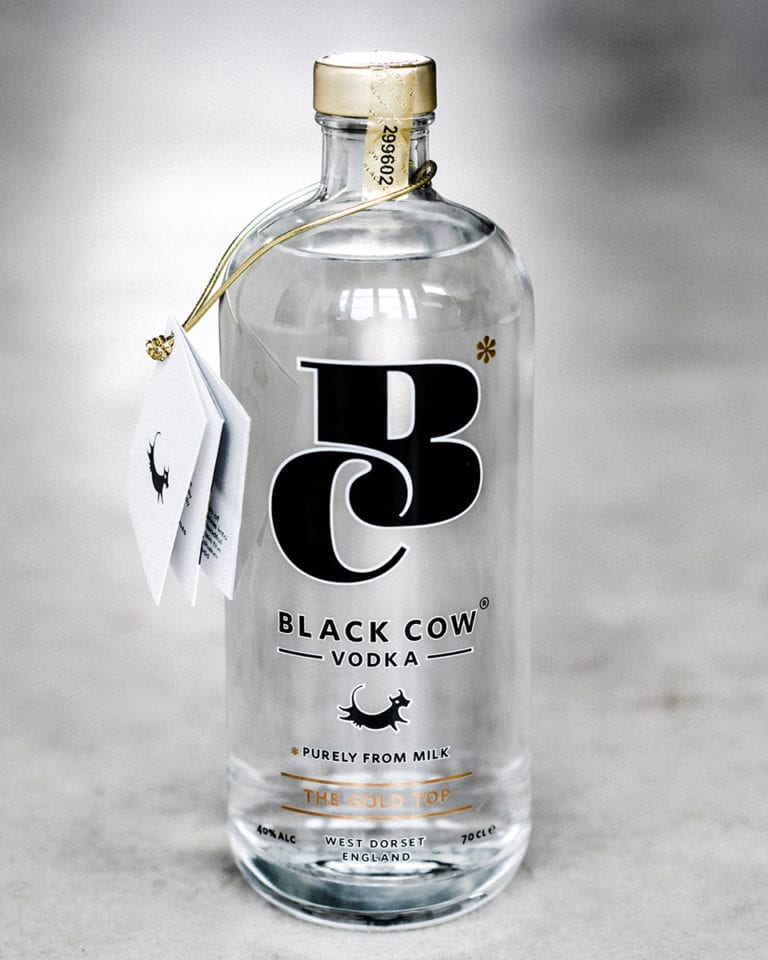 The story…
What do cheese and vodka have in common? The answer: milk.
Confused?
Yes, Dorset-based dairy farmer Jason Barber is making vodka entirely from the milk produced by his grass-fed cows. It all started back in 2012. Jason and co-founder Paul Archard had been making cider in their spare time for fun, but it wasn't until a friend of theirs told them you can pretty much make vodka out of anything when the idea really took hold. Three years later, after a lot of trial and error, the world's first milk vodka was born.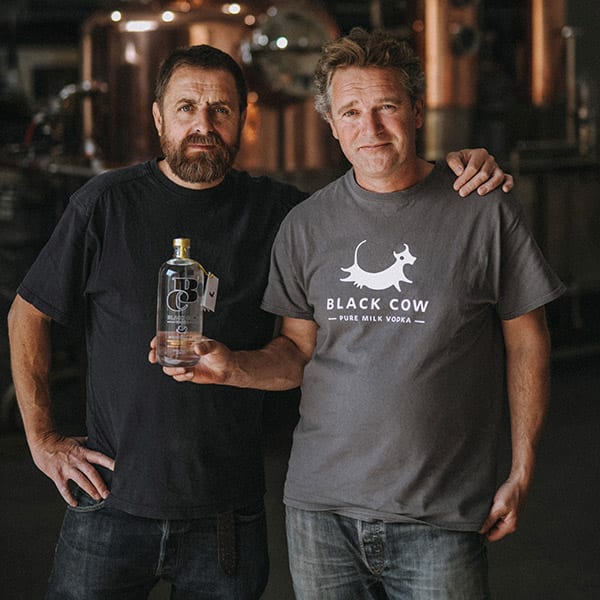 Dairy farming has run in Jason's family for over 300 years, so it came as a surprise to friends and family when he announced he wanted to redirect his efforts towards spirit-making. He recognised a need to diversify away from dairy farming and – although slightly unorthodox – became hooked on the idea of making vodka from milk.
At the same time, he unlocked a truly innovative way of making both businesses more sustainable. One of the biggest issues with cheesemaking is leftover whey, a by-product that would otherwise go to waste. It's this leftover whey that gets transported to The Black Cow Distillery in West Dorset where it is then fermented, distilled, and triple-filtered to create a smooth-tasting spirit. 
How's it done?
Once the milk has been collected from his 250-herd of grass-fed cows, it gets separated into curds and whey. The former is used to make the Barber's Vintage Cheddar while the whey is carted to the distillery to make a very unique vodka.
The whey is then stripped of the cream to leave behind pure sugar, before a special yeast is added to convert the sugar into alcohol. This liquid is then triple-distilled in copper to remove any sulphates, blended (this part's a secret) and filtered to create a super smooth-tasting spirit.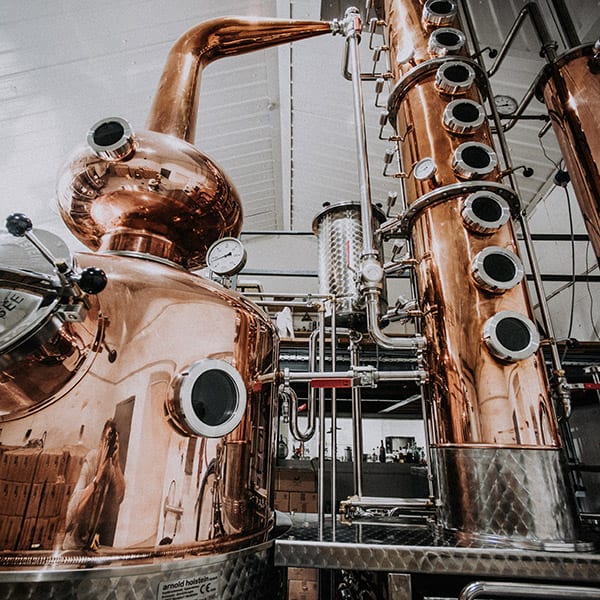 20 litres of whey are required to make about 1 litre of vodka – that's a lot of whey, but a much better use of a product that would otherwise go to landfill. 
What does the world's first milk vodka taste like?
You know that burning sensation you get at the back of your throat when you drink straight spirit? Black Cow Vodka doesn't give you that. It's undeniably smooth and has a full-bodied, almost creamy texture – it has to be sipped to be understood.
Even those who are lactose-intolerant can drink it because all the sugars from the milk have been converted to alcohol.
What's the best way to drink it?
Because the vodka is so smooth, it's well worth enjoying straight over ice to really understand what makes the spirit so special.
Or, for a special occasion, it makes a fantastic addition to an espresso martini. Simply mix one part each of good-quality espresso coffee, Black Cow Vodka and maple syrup, shake well and pour for a creamy, frothy, fabulous after-hours tipple.
Can you visit the distillery?
The Black Cow Distillery is a 13th-century manor in the beautiful countryside of West Dorset. What makes the distillery extra special though, is its stylish bar and kitchen where the public can book onto two tours: a distillery visit (1 hour) or a distillery experience with lunch (3 hours).
On the shorter tour, you'll get to see exactly how a distillery works, sample the vodka and sip on a cocktail or two – all before noon! Or, make a day of it and opt for the distillery experience which includes a tour, cocktail-making class and ends with a sensational three-course lunch.
From cheese to vodka… What's next for Black Cow? 
Jumping on the trend for pink drinks – if you don't know what we're talking about, we've written an entire guide on the best pink gins – Black Cow have also released their rosy-hued English Strawberries Vodka. It's made using 'ugly' strawberries that would otherwise go to waste (scoring extra sustainable points) and has a delicate, natural flavour.
Other than that, who knows what daring (or dairy) ideas Black Cow have in store. But if it's anywhere near as good as their marvellous milk vodka, there's no telling where this tipple will take them.
Subscribe to our magazine
Subscribe to delicious. magazine for HALF PRICE
Subscribe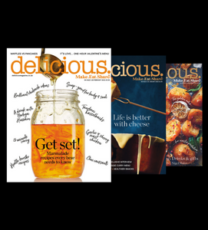 Join our newsletter
Packed with menu ideas, recipes, latest competitions and more...