A beginner's guide to wine
Wine expert Susy Atkins shares her drinks expertise on how to choose, taste, buy and store wine. Find everything you need to know to become a wine connoisseur in her ultimate guide for beginners.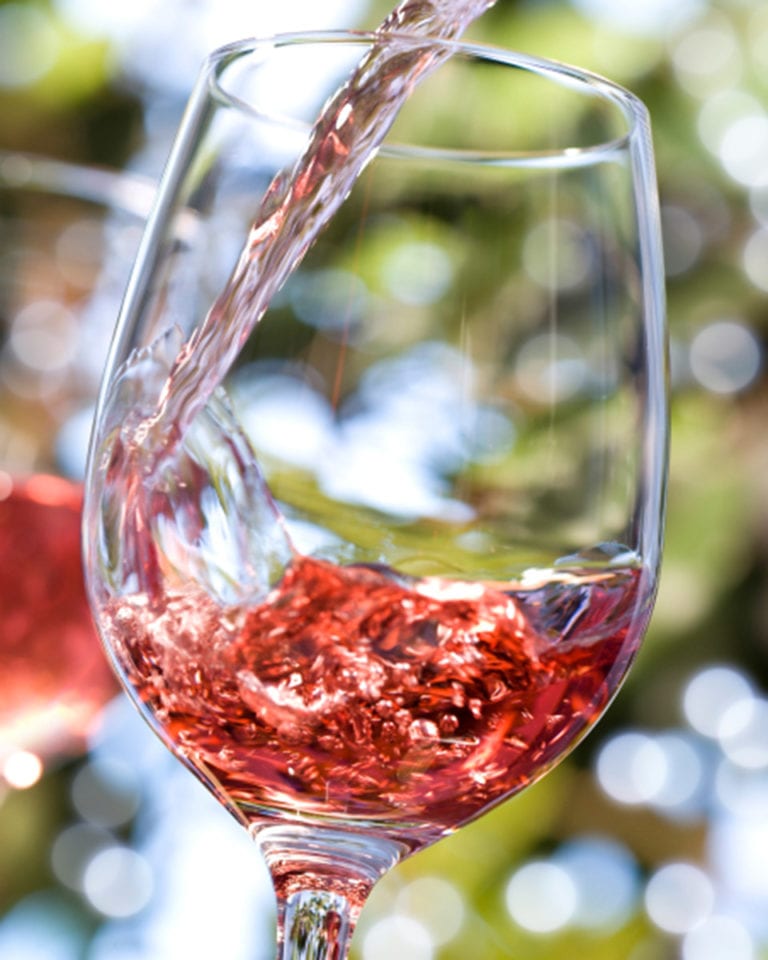 How to choose the right glass to show off your wine
Choose plain, not cut or coloured glass so you can see the the colour of the wine clearly.
Pick a glass with a relatively long stem so you can hold it from there, rather than the bowl, to swirl the wine easily and prevent your fingers warming the wine.
Go for thin glass – it feels better to hold (and nicer on the lips) than thick.
A slight tulip shape concentrates the aroma, as well as looking elegant.
Avoid small glasses. The bowl should be big enough to let the wine move around, opening up its aroma and flavour (don't fill more than one-third full).
Susy's pick
For good quality, not overly fragile wine glasses at an affordable price, I recommend Dartington Crystal's Drink! White and Red. £32 for a set of six.
Corked wine: what's it all about?
Q: What is corked wine?
A: It's nothing to do with a crumbling cork. It refers to the musty, damp-cardboard character of a wine that's been infected by tiny amounts of chemical compounds produced by the interaction of natural cork stoppers, chlorine and plant phenols.
Q: Why is corked wine a problem?
A: If that sounds boring, it certainly can be, particularly when a wine that should smell and taste clean and fresh instead has all the appeal of an old dishcloth. Although the incidence of cork taint is rarer than ever, it still exists.
Q: What should you do about corked wine?
A: Always sniff your wine after pulling the cork and pouring a little to test for signs of cork taint. Never be afraid to ask for a replacement if you detect it – any decent wine waiter or retailer should be happy to replace the affected wine.
Q: What about wine sealed with a screw cap?
A: It should in theory be free of cork taint although, very occasionally, the taint is picked up in the winery before bottling from other sources.
The scent of a wine: why aroma matters
The perfume of a quality wine is a big part of its overall appeal – ignore it, concentrating only on taste, and you're missing out. Here's how to be a good sniffer:
Use a glass with a large bowl and only fill it one-third up.
Swirl the glass to move the liquid around the bowl, which releases its aroma, whooshing it up to your nose.
Take a big sniff, or a series of small sniffs just after swirling. Have a good think about the unique aroma of each individual wine and all the associations that brings. This can be a pleasure – and will increase your wine knowledge.
Wine can smell bad occasionally, of course. Scent is where you may pick up on faults such as 'corked' wine, which smells musty.
Practise your sniffing on wines that are known for their enticing aromas. These include: pinot noir (juicy cherries and berries); gewürztraminer (rosewater and melons); tawny port (roasted nuts, orange peel and caramel).
How to move on from… Sauvignon blanc
There's nothing like the tangy, zesty flavour and dry, refreshing edge of a good sauvignon blanc, is there? Actually, yes. sauv blanc fans needn't get stuck in a rut. There are alternatives that offer similar, but subtly different styles of mouth-watering, crisp whites. Try these alternatives from…
SPAIN: lightly peachy albarino and lime-soused verdejo – two modern styles of unoaked, bright Spanish white. Winners with white fish or seafood.
ITALY: lemony Pecorino – whistle-clean, bone-dry, elegant wine that shines as an aperitif.
FRANCE; picpoul de Pinet – grapefruity and juicy, a clever match for shellfish.
CHILE: up-and-coming sauvignon gris – a close cousin of sauv blanc, slightly riper and more tropical but with a similar succulent edge.
AUSTRIA: gruner veltliner – hints of white pepper and citrus peel in a subtle and beautifully balanced white. One for scallops.
How to move on from… Argentina's Malbec
Malbec is everywhere. Its ripe, rounded, black cherry-packed versions from Argentina's Mendoza region are particularly popular with steak. No arguments there, but here are some alternatives for a meat-friendly red…
CHILE: syrah (aka shiraz): Stick to South America but switch to one of the fine syrahs now emerging from Chile. Cassis-rich and slightly spicy.
NEW ZEALAND: pinot noir: smoother and lighter, but just as brightly fruity as malbec with red cherry juiciness.
CALIFORNIA: red zinfandel: there's loads of raspberry and plum here, plus a twist of black pepper in the best examples – superb with steak.
ITALY: southern Italians such as wines made from nero d'avola or primitivo grape varieties deliver lots of baked blackberry and prune flavours. Cracking with a long-braised beef stew.
FRANCE: from south-west France, Cahors reds are fine, sturdy blends of merlot, tannat and cot grape varieties. (And guess what? Cot is the local name for malbec)
How to move on from… Prosecco
Italy's sparkler prosecco is piled high on the shelves and is usually the cheapest option when it comes to bubbles. But if you're getting a little bored of its simple, off-dry style, here are other options to pop the cork on, none of which will break the bank…
CAVA: Barcelona's traditional fizz deserves more acclaim. It's aged in the bottle, Champagne-style, not made quickly in tanks like prosecco, and therefore can have more complexity, with toasty, apple-peel notes. Drier too.
CREMANT: France's quality sparklers, made in the champagne method but outside the champagne region, are growing in reputation. Crémants from Burgundy (Bourgogne), Limoux and Alsace can be especially fine.
SOUTH AFRICAN FIZZ: Cape sparklers made in the 'methode Cap Classique' (MCC) (aka the champagne method) can impress with their rich fruity qualities. Good value, too.
ENGLISH SPARKLERS: Crisp and snappy. Admittedly not so cheap, but look out for special offers and you can grab a decent one for £15-£20. Quality should be very high indeed.
The 5 trickiest foods to match with wine – and what to drink with them
1.VINEGAR: Including pickles, chutneys and tart dressings laced with sour vinegar. Go at them with a high-acid, crisp white wine such as sancerre, English bacchus or muscadet. Avoid rich reds and oaky whites.
2. CHILLIES: Mild heat is fine but turn it up to medium-hot and weedy wines will wither. Turn to aromatic, deeply fruity whites (New Zealand sauvignon blanc, viognier), rosés (richer, off-dry versions) and soft, scented reds (such as New World pinot noir).
3. CHOCOLATE: Its rich texture and sweetness will do battle against dry, thin wines. Make yours a properly luscious golden dessert wine or try a fortified wine such as tawny port or sweet madeira.
4. EGGS: Tread gently round their wobbly texture and soft creamy flavour. The low-acid semillon grape makes the best whites for eggs, or pour champagne for a treat with scrambled eggs.
5. GLOBE ARTICHOKES: Infamous for creating a metallic clash with red wines and brightly fruity whites. Pair with a neutral, fresh white such as Italy's gavi or Alsace's pinot blanc instead.
What's the right temperature for serving wine?
We all know we should chill white, rosé and sparkling wines to enhance their refreshing qualities, but over-chill them and you can shut down subtle aromas and flavours. Conversely, don't be tempted to serve reds too warm, or they might taste cooked and jammy. There's some personal taste here involved, of course, but here's an at-a-glance guide to the approximate correct temperatures.
Sparkling wines, rosés and golden dessert wines (such as moscatel de valencia or wines labelled 'late harvest'): 6-8C
Dry white wines, dry sherries and tawny ports: 7-10C
Light, soft reds, richer sherries: 12-15C
Rich, tannic reds, red ports: 15-19C
If you're looking for a wine-cooler sleeve, I recommend Le Creuset Cooler Sleeve, £22 (I love the burgundy coloured one). Store it in the freezer.
Cooking with wine
If it isn't good enough to drink, don't cook with it. That's the simple rule when it comes to adding a wine to the pot, and it's important to stick to it because a rough or insipid wine won't do your cooking any flavours (sorry). That said, a wine used for cooking needn't be expensive.
A decent, middle-of-the-road, freshly opened bottle is fine. Avoid using anything with an unusual character – an especially oaky, or highly acidic wine, say – as it might upset the balance of your dish. And if you've used a wine to make something, it's probably exactly the right one to drink with it, so save some for the table. Here are some top styles to suit specific dishes:
RED RIOJA: Makes strawberryish splashes into lamb casseroles
RED RHONE: Peppery perfection for slow-cooked beef stews
MUSCADET OR SAUVIGNON DE TOURAINE: These crisp, lemony Loire classics are perfect for moules marinieres
VALPOLICELLA: Use this soft, ripe red to make ragu sauce
SOAVE: My go-to white for light vegetable or prawn risottos
GOLDEN DESSERT WINES: (such as moscatel de valencia) Use for poaching fruit
AMONTILLADO SHERRY: Dash into umami-rich mushroom dishes and meaty soups
SWEET SHERRY: Trifle paradise
Why does wine need to 'breathe' and how should you do it?
When wine is exposed to oxygen, its aromas and flavours open up and its texture mellows and softens a bit. If your wine is a richly tannic, young and full-bodied red, getting the liquid out of the bottle can improve the flavour – simply removing the cork and leaving the wine in the bottle has little effect because not enough wine comes into contact with the air. Instead, decant it: pour it into a decanter or even a large glass jug. Even just swirling the wine around the bowls of large glasses thoroughly before sipping can help to open it up.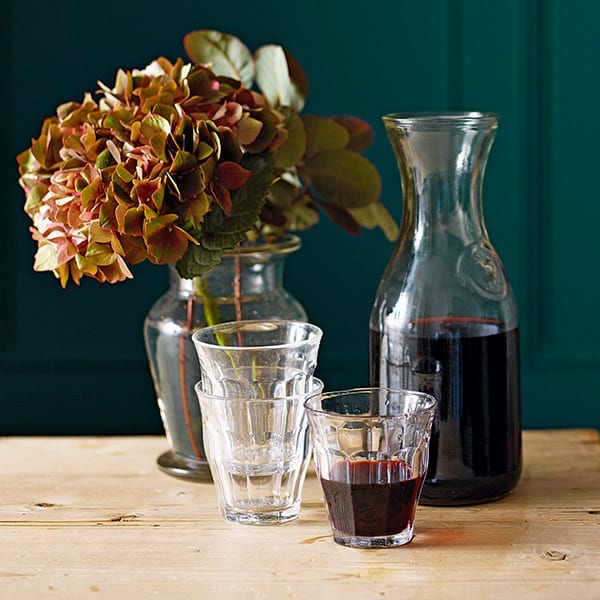 DO decant…
Full-bodied reds, especially young, oak-aged ones from Bordeaux, Tuscany and Spain
Aromatic reds such as pinot noir
Ports, especially premium red ports
Some rich whites, like fine white Burgundy and premium chenin blanc.
DON'T decant…
Very fragile older reds (the flavours may fall apart)
Light whites and rosés
Sparkling wines (despite what some Champagne brands advocate – your fizz will go flat!
My best-buy recommendation – John Lewis Glass Decanter and Bubble Design Stopper, £35 – an attractive, sturdy, sensibly priced clear-glass decanter with a stable wide base and, importantly, a glass stopper.
How much should you pay for wine?
It's a harsh fact, but nearly half the spend on a £5 bottle of wine goes on excise duty. Factor in VAT, packaging and other costs and the actual liquid in the bottle accounts for only about 30p. On a £7.50 bottle, the duty etc costs barely rise, so over £1.40 goes on the actual wine. For a £10 spend, it's £2.70, and on a £20 bottle over £7 is on the wine. That doesn't mean that ALL expensive wines are exquisite, just that you stand a better chance of a cracking good flavour and (importantly) lots of character in a pricier wine.
Who doesn't love a bargain though, especially on 'everyday' wines? Here are the regions which are most likely to give you a decent drop at a keen price – note they are all reliably hot, sunny parts of the world.
SPAIN: Look for good-value regions Toro, Bierzo and Campo de Borja
SOUTH OF FRANCE: Wines labelled Pays d'Oc in particular
SOUTHERN ITALY: Puglia, Campania, Sicily
CHILE: Central Valley
SOUTH AFRICA: Western Cape
How to store wine
A cool, dark, slightly damp cellar offers the perfect conditions for keeping wine, but I know that many of us are cellarless, like me. In which case…
Store wine somewhere with a constant temperature, never near fireplaces, radiators or ovens. Attics are usually too hot in summer; garages and sheds too cold in winter.
Keep the bottles out of bright sunlight, which can affect their fresh flavours. Best bets for many are either under the stairs, or inside a big cupboard in a cool room.
Lie the bottles with corks on their sides. Dried-out corks will shrink, which lets in air, so make sure the liquid is in contact with the corks to keep them plump.
Invest in a proper wine rack. It needn't be expensive, but do make sure it doesn't have sharp metal edges which will rip labels to shreds
Don't forget that most cheaper wine is not meant for long keeping, so drink up rosé, lighter whites (except riesling which ages beautifully), inexpensive fizz and light reds soon after purchase.
Best for ageing are sturdy rich reds (for example Bordeaux, fine New World reds), premium whites such as white burgundy, red ports, vintage champagnes and premium dessert wines.
You can keep unopened wine in the fridge for a couple of weeks but not longer. They're better off long-term in that cool indoor room.
Subscribe to our magazine
Subscribe to delicious. magazine for HALF PRICE
Subscribe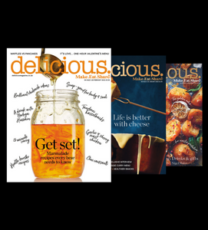 Join our newsletter
Packed with menu ideas, recipes, latest competitions and more...