Cookbook road test: HOG
We give the HOG cookbook a road test and see if the recipes live up to the hype…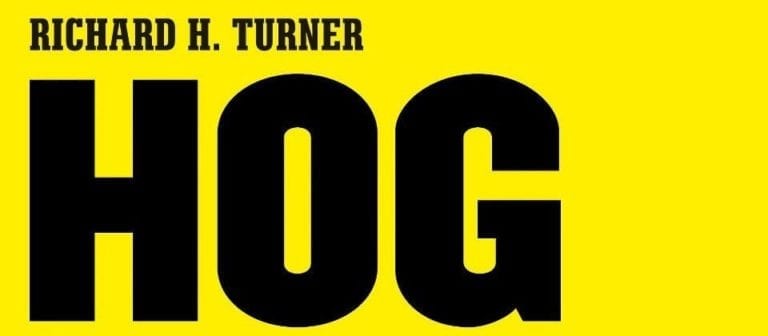 The author…
You might not know Richard Turner by name but you can bet your bottom dollar you've been to one of his meaty ventures in the past. His CV goes like this: Executive chef at Hawksmoor, one half of Turner & George butchers, partner at Pitt Cue Co, curator of Meatopia UK and now author of Hog. He certainly knows his meat.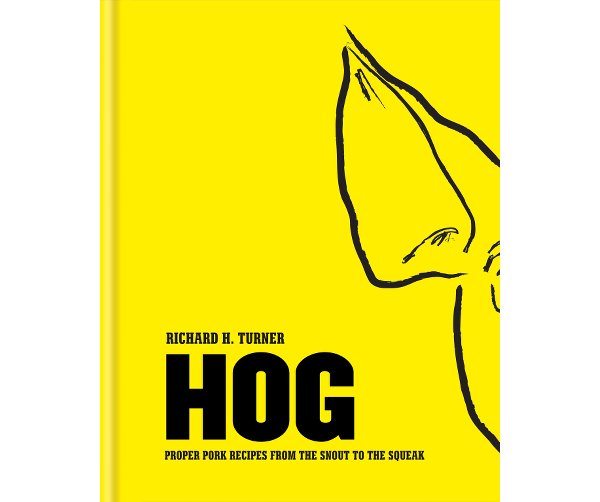 The theme…
You can't help but touch the brilliant cover – the velvety pig invites you inside to celebrate all things porcine. From breeding and butchery, to techniques and tips on how to get the best from your meat – as well as over 150 recipes incorporating every cut from nose to tail.
What about the recipes?
As you can imagine pork is the main event in the book. Each chapter concentrates on recipes made from different part of the pig including prime cuts, sausages, cured and snout to tail – for the more adventurous home cook.
Richard says: "My hope is that by understanding the whole picture, we can all make informed decisions about what we consume. And if we consume the best pork, we will enjoy it all the more. Now it's over to you: read, digest, lick your lips, source some great pork and cook to your heart's content."
The recipe test…
And lick my lips I did. Recipes vary from simple hotpots and pies to more elaborate wild boar wellington and West African pork and peanut stew. I opted to test the slow-roast pork with anchoïade.
Richard divulges some information about anchoïade which I found very interesting so I thought I'd share: "Anchovies are a rich sauce of umami and salt, and have been used since Roman times as a kind of condiment for seasoning meat. In 1466, the French King Louis XI exempted the anchoîeurs from paying the gabelle (salt tax), and anchovies grew in popularity as a means of seasoning food. When used in this way, good anchovies have almost no fishy flavour and simply enhance the meatiness of the pork, lamb or beef."
Time to admit something. I had never roasted a joint of pork before. Lamb, beef, chicken, turkey – done and dusted, but never pork. So I was a little nervous when I said I'd host a sunday roast for 8 and was about to embark on making something I'd never made before. I oughtn't have been worried for the recipe was easy to follow and I could relax for the main part of the day while the shoulder of pork slowly cooked in the oven.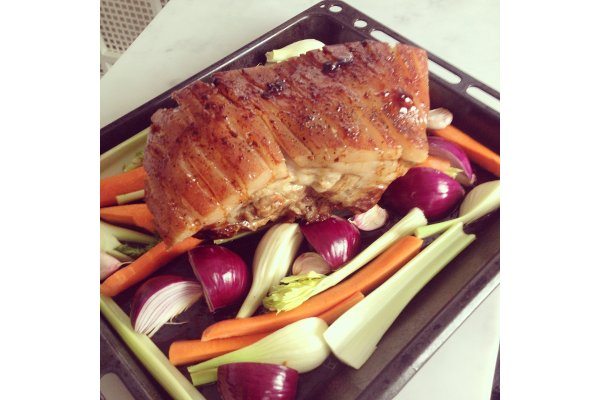 My roast pork before the final roasting
I made a mistake right at the beginning by not turning the oven high enough to blister the skin but remedied this later on by putting the joint under a hot grill for a few minutes before serving – to achieve perfect crispy crackling.
The pork was amazing served alongside the roasted vegetables (so much flavour!), jersey royal potatoes, buttered cabbage and the punchy anchoïade – which was indeed a brilliant accompaniment. There were enough leftovers to make sandwiches for lunch the next day making dinner a double winner. I can't believe it's taken me this long to roast pork… next time I certainly won't be leaving it so long.
Subscribe to our magazine
Subscribe to delicious. magazine for HALF PRICE
Subscribe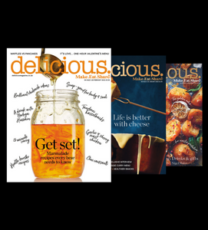 Join our newsletter
Packed with menu ideas, recipes, latest competitions and more...