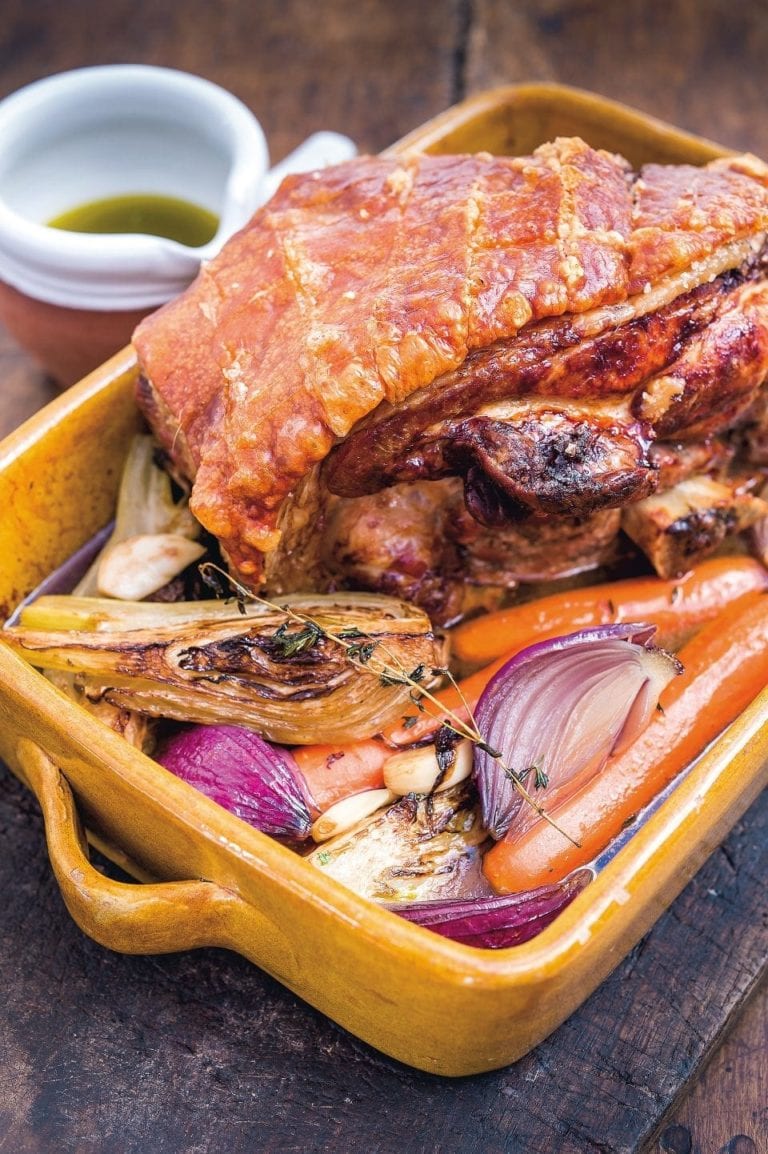 Serves 5-6

Hands-on time 30 min, cook time 5 hours 30 min
Richard Turner's slow-roast pork recipe is served with roasted vegetables and a vibrant, salty anchovy dressing, also known as anchoïade.
If you've a few anchovies left over, find out how else you can use up anchovy.
delicious. tips
Anchovies are a rich sauce of umami and salt, and have been used since Roman times as a kind of condiment for seasoning meat. In 1466, the French King Louis XI exempted the anchoí¬eurs from paying the gabelle (salt tax), and anchovies grew in popularity as a means of seasoning food. When used in this way, good anchovies have almost no fishy flavour and simply enhance the meatiness of the pork, lamb or beef.