Microwave cooking tips that could save you money
One man's microwave is another's microwavé, but with reports showing microwave cooking is the MOST cost effective, ahead of slow cooking, pressure cooking and gas or electric oven cooking, it could be wise for all of us to embrace the popular gadget like never before.
Cooking with your oven shouldn't be a luxury, but at just £30 a year (based on 20 minutes of daily usage), compared to over £120 for gas or £260 for gas and electric ovens, cooking some of your meals in the microwave could save you an enormous amount of money. We've rounded up the best recipes to try cooking in your microwave, plus some essential dos and don'ts to ensure your dinners remain tasty, healthy and as affordable as possible.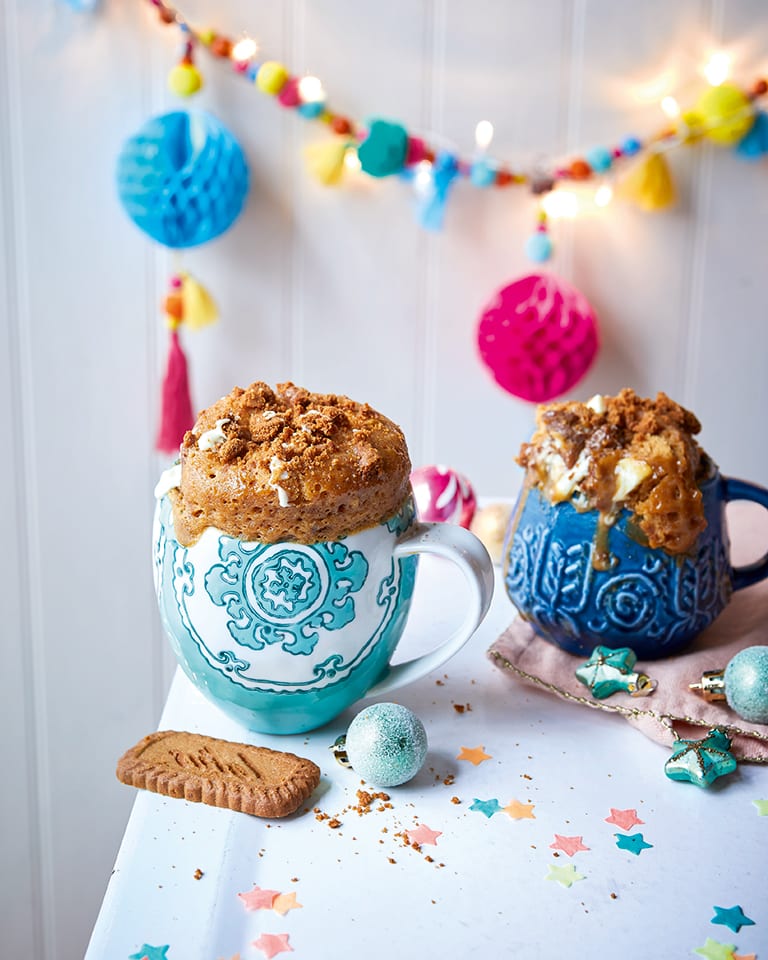 Cooking main courses in the microwave
What would you say if we told you you could make crispy sea bass in a microwave with nothing but some cling flim, herbs and a few minutes of your time? This recipe for microwaved sea bass works with fillets of any white fish you like, and results in moist, flaky fish that needs only a squeeze of lemon or some salsa verde to complete it. It's one of the most rapid meals you can make, with big health and flavour pay off.
You can also cook chicken in the microwave for stews or for dishes such as our chicken tinga tacos. Just place boneless chicken breasts or thighs in a dish and add enough water so it's just touching the meat. Cover with a microwave cover or clingfilm and cook on a high heat for 4-5 minutes, until the chicken is cooked through. Shred and add to your sauce or stew.
Pasta sauces can be cooked in the microwave too. Cook your onions or garlic as in this recipe – add the tins of tomatoes and any chilli flakes or dried herbs, salt and pepper and microwave for a couple more minutes, stirring halfway through.
Then there's jacket potatoes, which can be cooked in a microwave in 8-10 minutes. All that's left is to choose from an array of toppings – we love this hot smoked salmon and crème fraîche concoction, but browse our baked potato collection and find one that you love.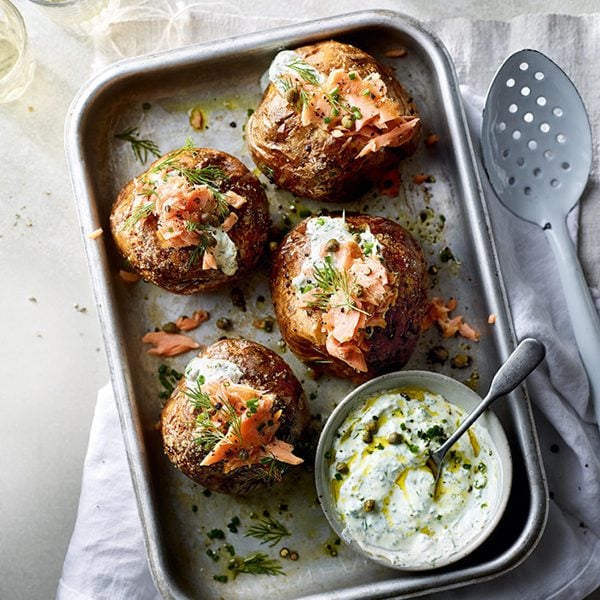 Cooking side dishes in the microwave
Sides are where the microwave really shines. Think perfect fluffy rice, and green vegetables cooked but still retaining plenty of texture – broccoli, asparagus, peas and green beans can all be cooked in this way.
Mash, too, can be made in the microwave. Just peel, wash and dice your potatoes then cook, covered, for 8-12 minutes until tender and mashable with a fork. Warm your butter and milk for a few seconds in the microwave and stir those through, and the job is done.
You can even sautée onion for gravy or the base of stews and curries in the microwave in just 60 seconds. If you're cooking a curry, make poppadoms in the microwave to go alongside too. Friday night curries will be all the more exciting.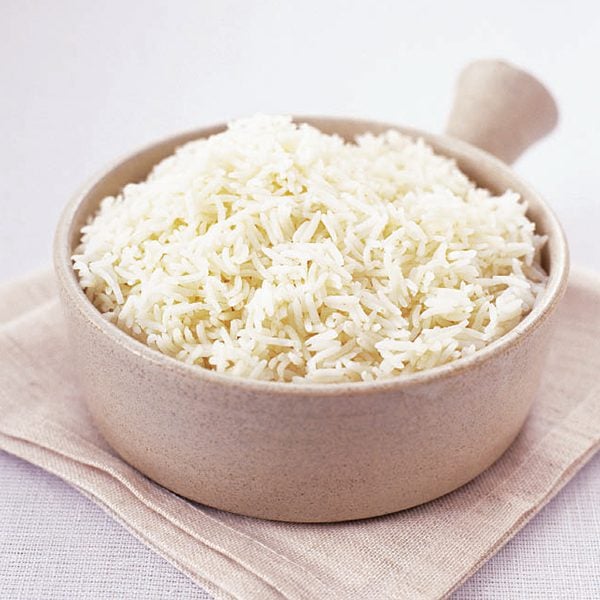 Cooking desserts in the microwave
Dessert is under appreciated course that can often be whipped up in the microwave. Microwaved sticky toffee pudding is a hit every time, and is a 15-minute marvel. Be sure to cook on medium high to avoid any sugar burning. Our fantastic blood orange steamed pudding can be made in a microwave too (see tips).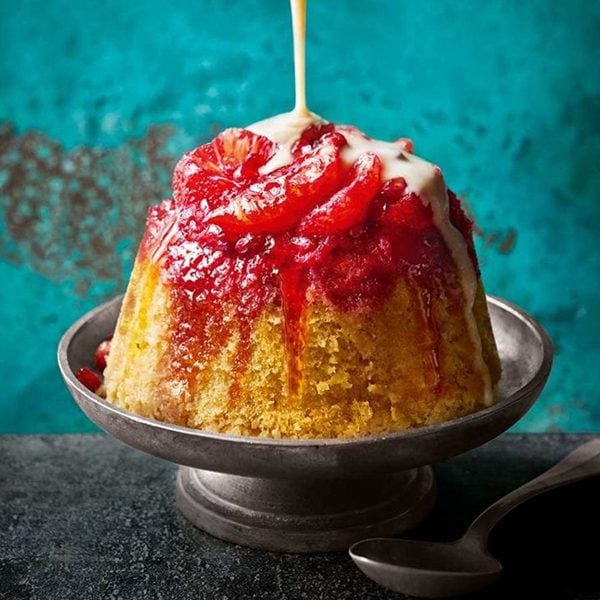 Chocolate pots are another microwavable favourite: our recipe is a bit of magic made with only chocolate and fromage frais. Here's how to melt chocolate in the microwave too.
Fruit can easily be stewed in the microwave, just remove any stones, add sugar, cold water and any of your favourite sweet spices and cook for 5-6 minutes. Apples, plums, and berries can all be cooked this way.
And when it comes to mug cake, try a rib-sticking Biscoff-tastic dessert, in the form of our microwave mug cake.
Our Food Team's top tips for microwave cooking
DO: stir food halfway through. Microwaves cook from the outside-in, which is why it's so important to stir or turn food halfway through cooking or warming it through. It also means denser dishes (particularly leftovers) can end up unevenly heated if they're piled high in the centre. Try to spread food out on the plate as evenly and flat as possible to help keep things even.
DO: cover what you're cooking. We've all been victim to an exploded bowl of beans or bubbled over soup and cleaning the microwave is never fun, but covering dishes does more than just containing errant splats. As food heats up it releases steam which, if not contained, can affect its texture. A tight cover traps that moisture in the container, creating a humid environment that stops your dish from drying out.
DON'T: forget you can dry things out in a microwave too. The microwave is much quicker and more effective than an oven at dehydrating things. Make homemade dried rosemary or thyme by lining sprigs up on a piece of kitchen paper and microwaving in 20-second intervals until all the moisture has evaporated out, or pop a bulb of garlic in for 15 seconds to make peeling cloves a breeze (the moisture in the cloves gets forced out by the heat, 'pushing' the skins away and separating them).
DO: try microwave eggs. Classically trained chefs might cover their ears and shout 'la la la I can't hear you!' if you bring this up, but you can make a seriously good poached egg in the microwave in no time. Fill a mug with water, add a dash of vinegar, crack an egg into it and prick the yolk with a toothpick (this stops it exploding in the heat). Microwave for a minute, then drain and season for a soft-poached egg that'll rival those cooked on the hob.
DON'T: suffer crisp pizza. Leftover pizza is a true (and in our case, pretty rare) treat – and while it's perfectly delicious cold, reheating it is simple to do. However, the dry heat of the oven will render your slices dark and overly crisp in the time it takes to warm it through. Instead, pop a few slices in the microwave with a small cup of water – the steam from the water as it heats will ensure your crust remains light and fluffy.
Subscribe to our magazine
Food lovers, treat yourself this Christmas... Enjoy 12 months of magazines for £29.99 – just £2.50 an issue.
Subscribe
Unleash your inner chef
Looking for inspiration? Receive the latest recipes with our newsletter