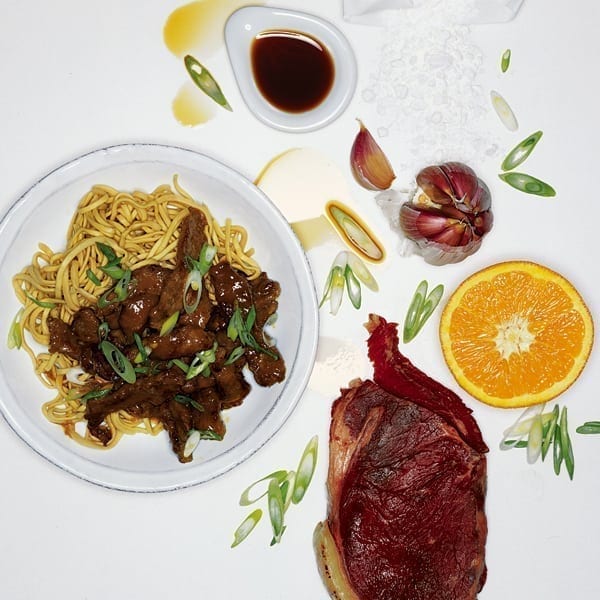 Serves 4

Ready in 20 minutes
An easy Chinese beef stir-fry recipe with the zesty freshness of orange juice.
Dairy-free recipes
Ingredients
650g sirloin steak
Cornflour
Vegetable oil
1 garlic clove, crushed
Juice of 1 large orange
2 tbsp dark soy sauce
Bunch of spring onions, finely sliced
Method
Trim the steak and cut into strips. Working in batches, toss the beef in a little cornflour, shaking off any excess. Heat a little vegetable oil in a non-stick pan and stir-fry for 2 minutes, until golden. Set aside on a plate.
Add the garlic, orange juice and soy sauce to the pan, and bring to the boil.
Return the beef to the pan plus any meat juices, add the spring onions and heat through. Serve with egg noodles.