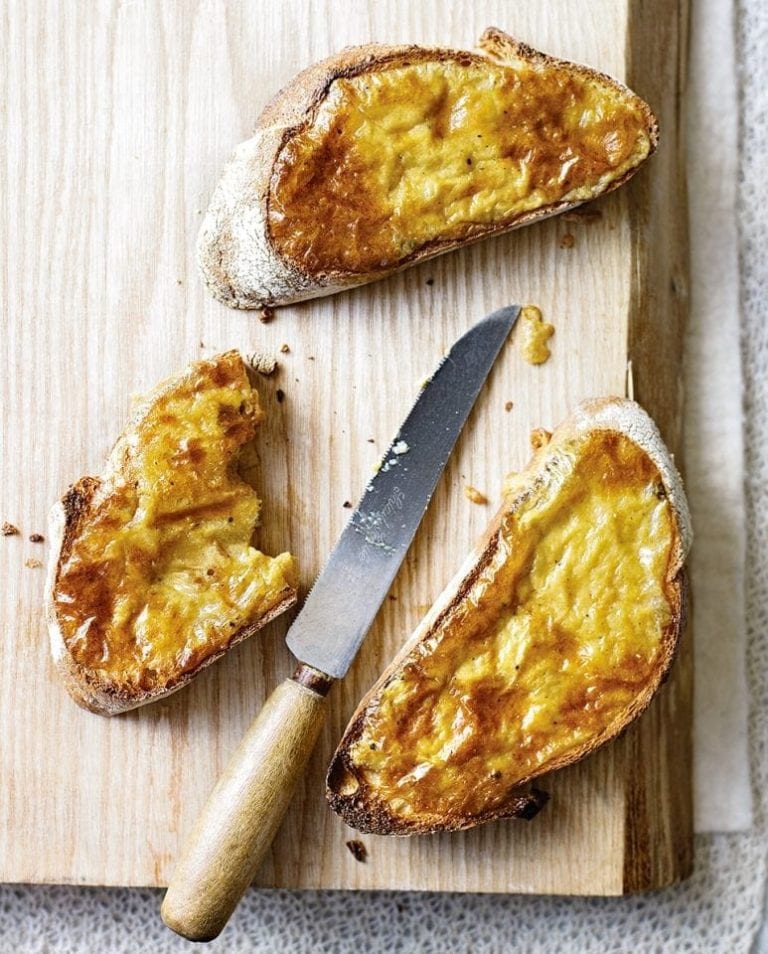 for 4 people

Ready in 15-20 minutes
Our version of the classic cheese toastie has all of the gooey, cheesy, savoury moreishness, with less fat and calories.
Vegetarian recipes
Traditional version: 607kcals, 46.1g fat (26.5g saturated), 27.3g protein, 19.2g carbs (1.6g sugars), 2.1g salt, 0.8g fibre
delicious. makeover: 484 kcals, 26.8g fat (14.2g saturated), 24.2g protein, 18.7g carbs (2.4g sugars), 2g salt, 1.5g fibre
delicious. tips
One of the keys to a luscious yet calorifically virtuous rarebit is top-quality, well-flavoured cheese. We love Mrs Kirkham's lancashire (from speciality food shops and at Waitrose), which has a satisfying tang.