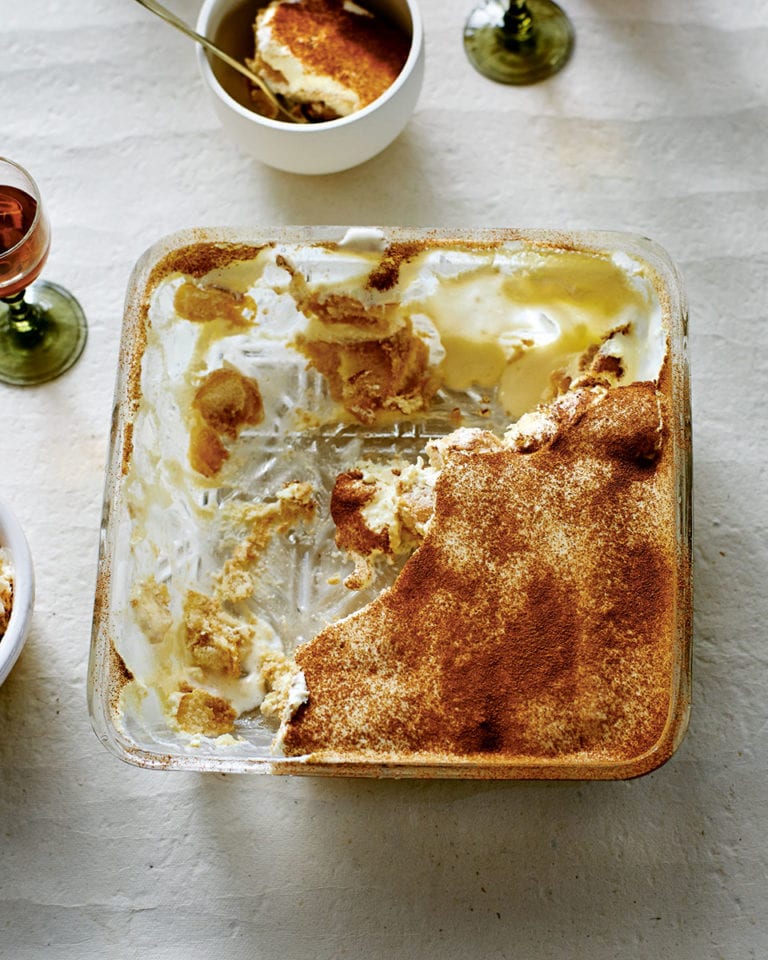 Serves 4-6

Hands-on time 30 min, plus chilling
"One of the most popular Russian desserts is a cake called medovik, consisting of honey-based pastry layers smothered in sweet smetana cream.
I've come up with a foolproof, quick-to-make version, which borrows the method from my ultimate indulgent dessert – Italian tiramisu. It is abundantly creamy, rich and light just like tiramisu, while the flavour of honey and black tea along with the tang of smetana never let us forget the Russian origins of this dessert." – Alissa Timoshkina
This recipe is taken from Alissa's cookbook, Salt and Time: Recipes from a Russian Kitchen.