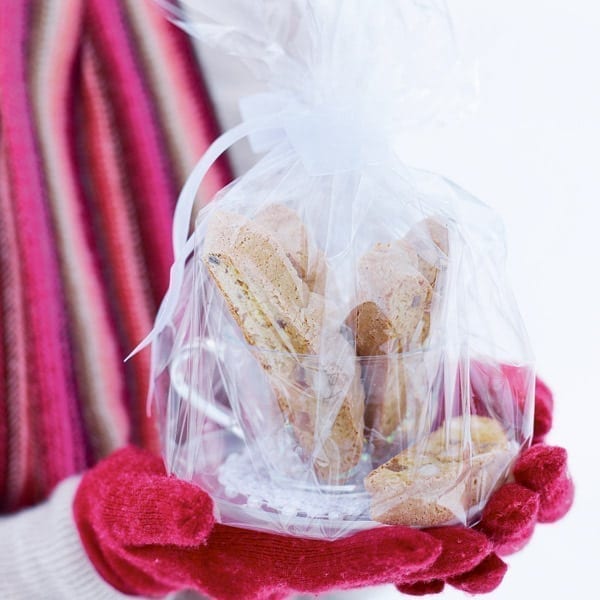 Makes 40

Takes 30 minutes to make and about 1¼ hours to bake, plus cooling
These biscotti make a great Christmas gift, and are delicious served with a sweet dessert wine.
Dairy-free recipes
For 1 almond biscotti:
111kcals, 3.8g fat (0.5g saturated), 2.8g protein, 17.5g carbs, 9.3g sugar, 0.1g salt
For 1 chocolate biscotti:
132kcals, 5.8g fat (1.5g saturated), 2.8g protein, 18.3g carbs, 10.8g sugar, 0.1g salt
delicious. tips
Presentation idea: Fill a tea cup or mug with a mixture of the two biscotti. Wrap up with some Cellophane, ribbon and a handwritten label for the perfect gift.

These treats will keep for 3 weeks in a sealed tin.