The complete New Year's Eve menu
Hosting a New Year's Eve bash this year? Put on a meal to remember with our dinner party menu that's sure to impress.
Every dish can be made in advance to minimise the cooking (and stress) on the evening.
If you're looking for more of a party food, sharing kind of thing – then take a look at our sharing recipes to feed a crowd collection, as well as our popular canapés and cocktails round-up.
Happy new year everyone!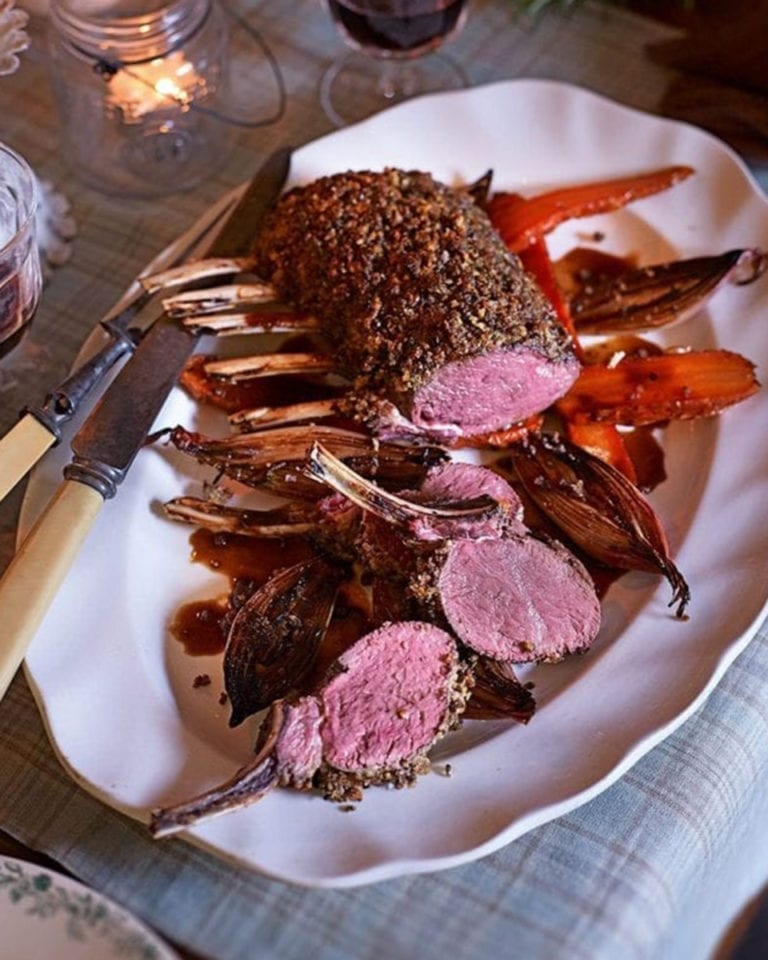 To drink…
Champagne of course – what else? Namely this fiery ginger champagne cocktail mixed with gin and served with a lemon peel garnish.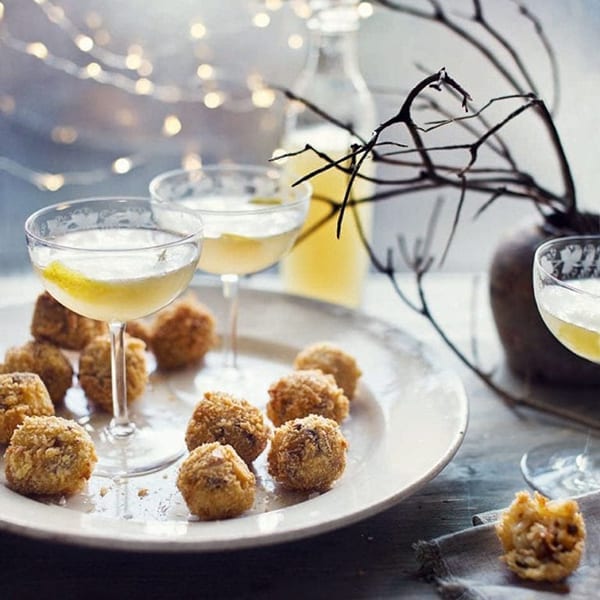 For nibbles…
Get your tastebuds going with a gooey morsel of cheesy goodness. These warm cheese and onion cups take less than half an hour to make too – just try not to spoil your appetite! They really are rather good.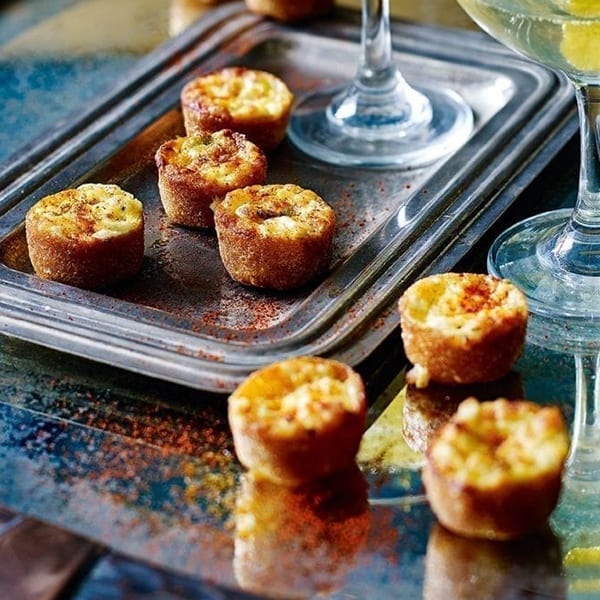 For starters…
Make this stunning entrée of scallops with lemon, basil and chilli brown butter  to really impress your guests. They don't need to know utterly easy it is to make…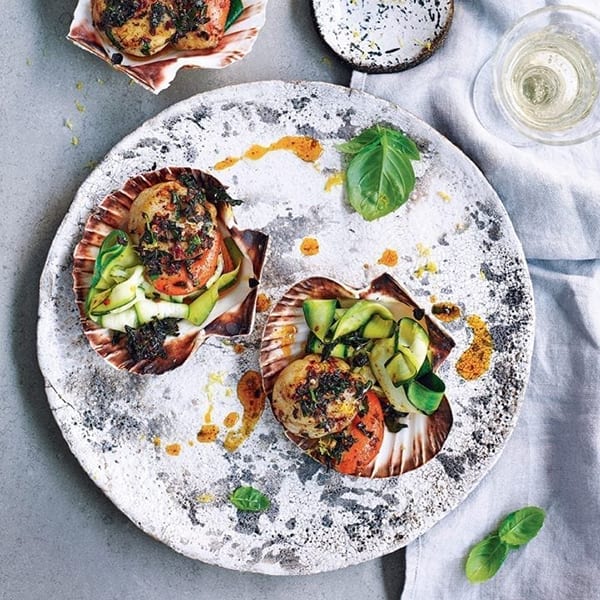 For main…
This impressive rack of venison is coated in a haggis crust, roasted on a bed of caramelised carrots and served with a rosemary jus. All it needs now is a mound of crispy roast potatoes to serve.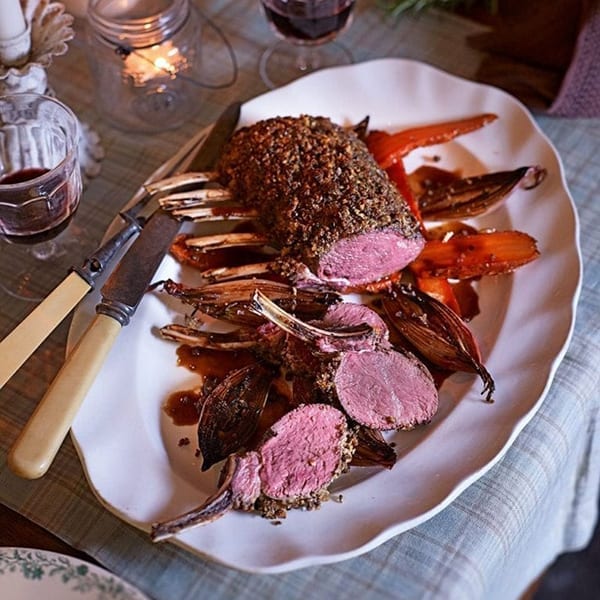 On the side…
An impressive side dish that combines braised chicory, leeks and melted blue cheese with a sprinkling of crunchy breadcrumbs. Make this recipe with a generous hand for best results.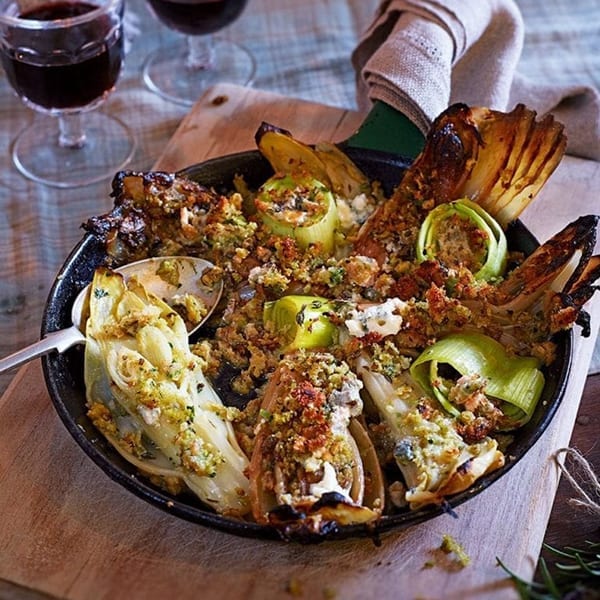 And because it never hurts to get your greens in…Pan-fry leeks, cabbage and celery with plenty of garlic to make this straightforward but tasty side.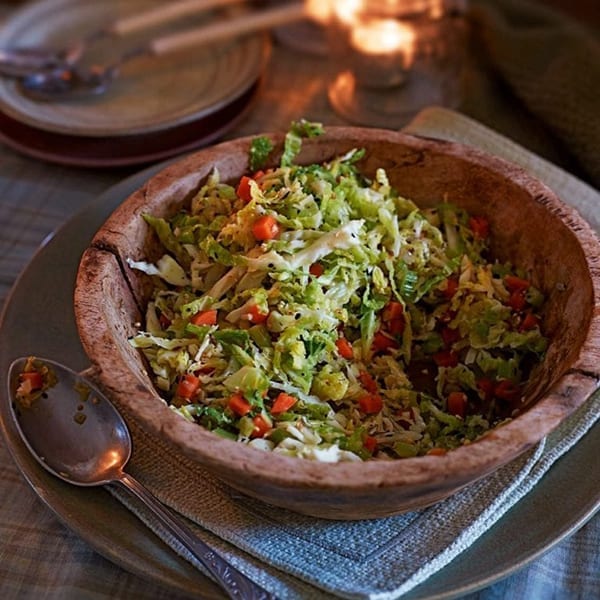 For dessert…
You can't go wrong with a humble crumble. Try this blackberry recipe with a moreish oat and breadcrumb topping for a simple but crowd-pleasing pud. Serve with ice cream and honey.