30+ foodie Christmas gifts under £20
Still on the lookout for foodie Christmas gift ideas? Whether you're searching for stocking fillers, treats for friends or the perfect Secret Santa prezzy, we'll have your Christmas list wrapped up in no time.
What's more, these 30 gorgeous gifts all come in at under 20 quid!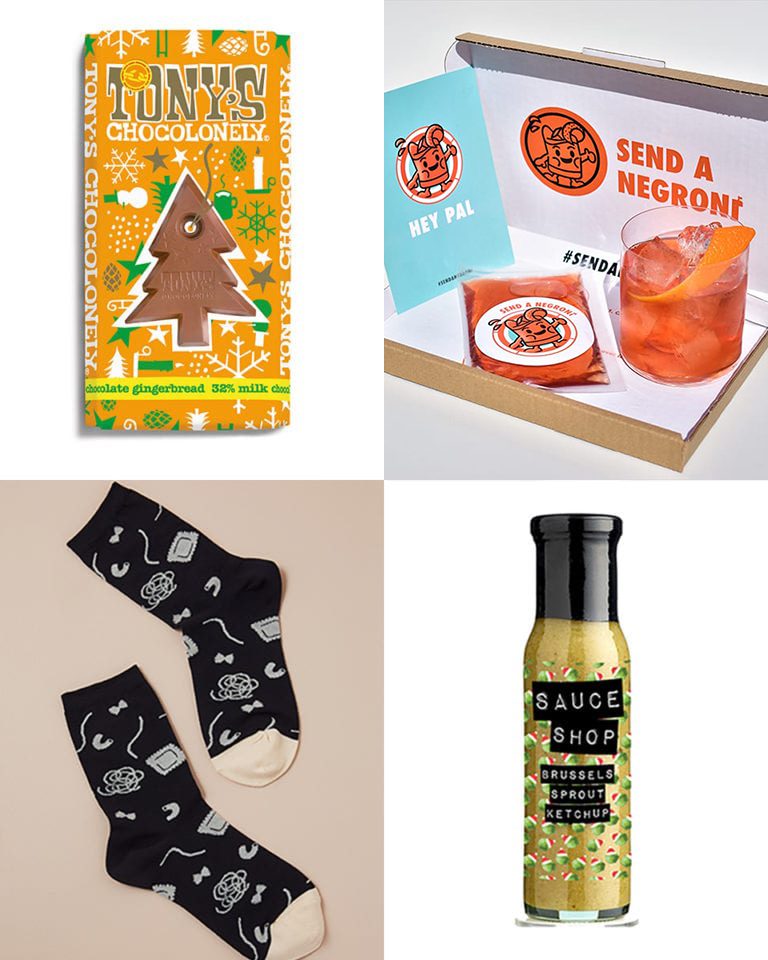 Dreamfarm Garject Lite garlic press
Prepare to have your mind blown. This garlic press not only crushes garlic, it peels it too! If you are buying for a friend who loves to cook or simply a friend who loves garlic, do them a favour and get them this nifty gadget. Small enough to fit in a stocking and big enough for under the tree, it's a useful, practical and affordable gift. Available from Borough Kitchen (£15).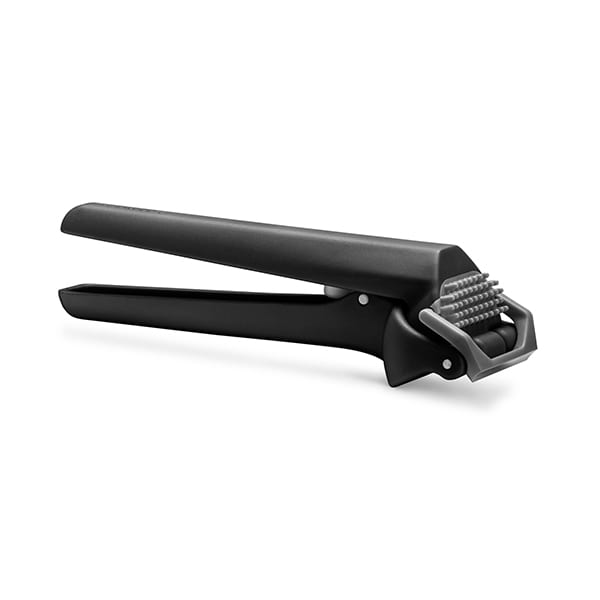 Tony's Chocoloney gingerbread bar
Tony's Chocoloney is the hot young thing of the chocolate world. This Christmas edition sees chunky milk chocolate flavoured with gingerbread – and it's just the right hit of warm and spicy. The bar weighs a hefty 180g – consider this the Yorkie bar of fancy chocolate. One of these in a stocking will go a long way. Available from Fenwicks and Whole Foods Market (£3.99).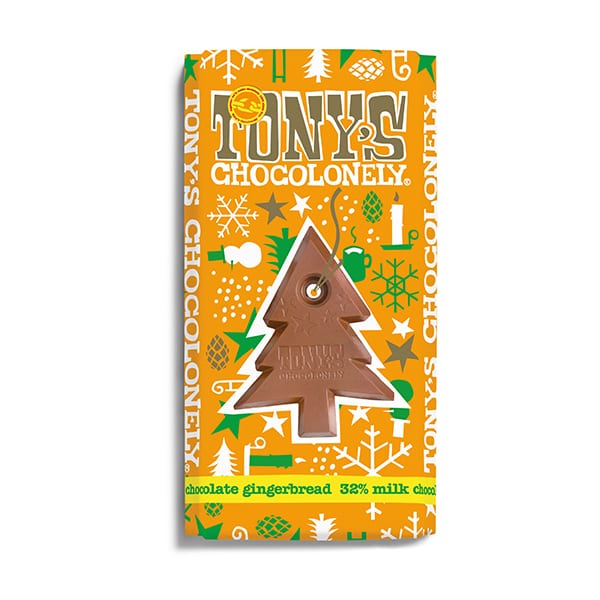 Call off the search for a sweet stocking filler. We've found it! These cocktail candies are super tasty, and all flavours in the range are made with natural colours and flavours, and zero palm oil. Our particular favourites are the prosecco gummy bears and amaretto cherries. Think Haribo for grown ups. Available from askmummyanddaddy.com (£3.49 each).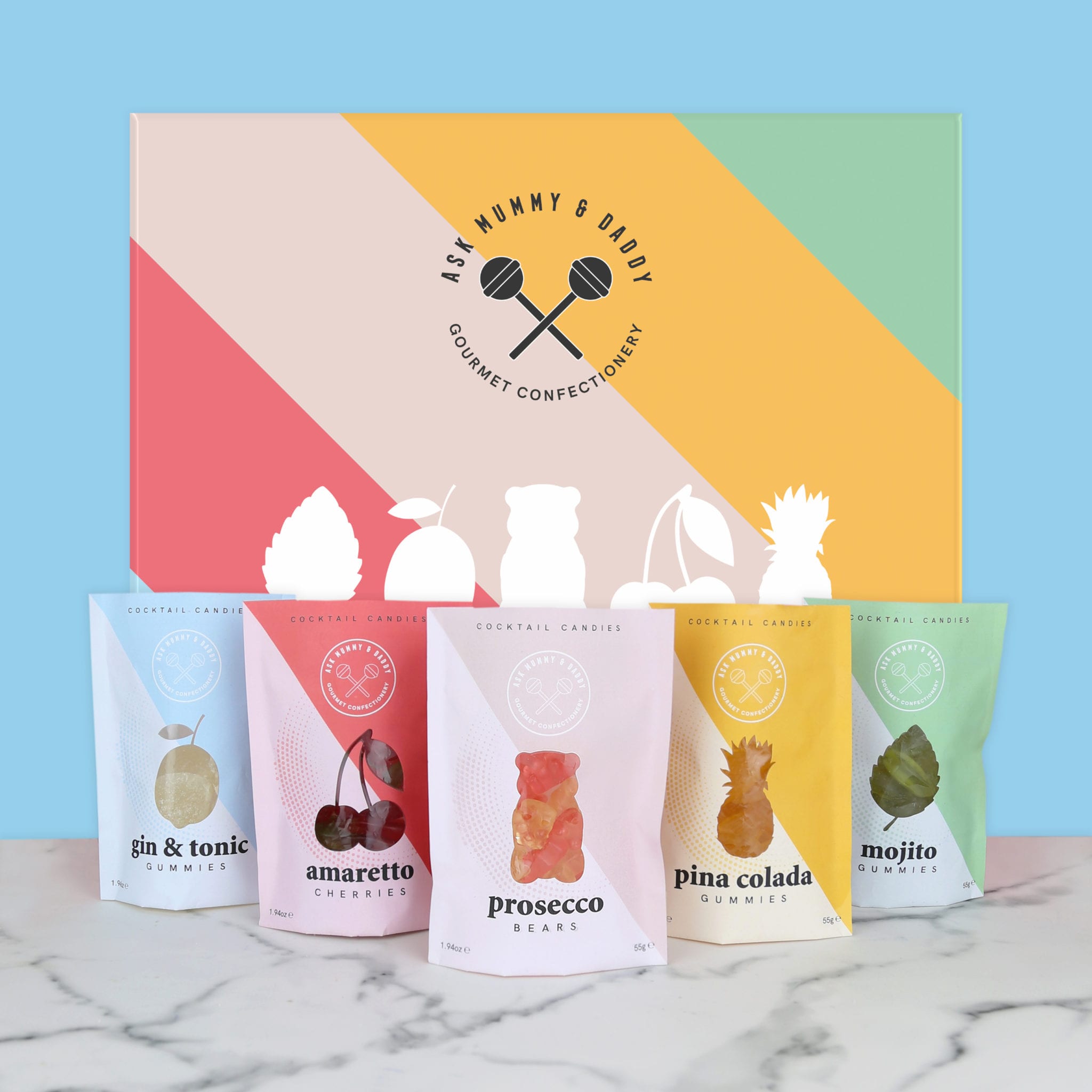 You'll either cause a stir or a delight with these pickled Brussels sprouts – our pick of this year's foodie secret santa gifts. Available from Fortnum & Mason (£10.95).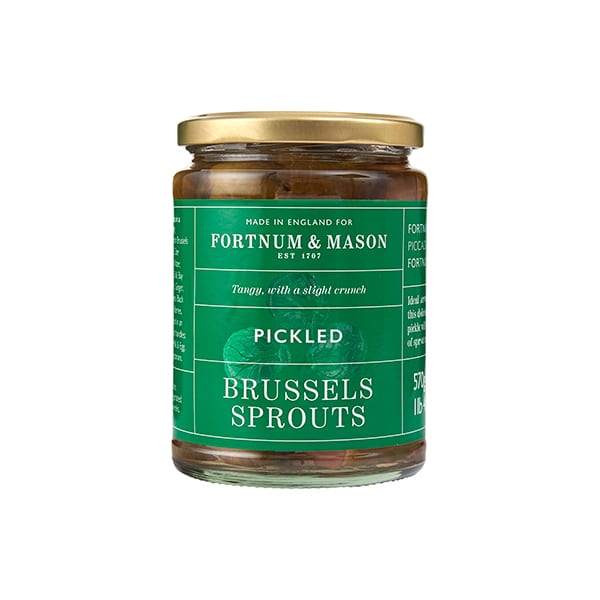 For lovers of Mexican food, you won't find better than this gift set. It contains (intake of breath) Salsa Valentina, Valentina Chili Powder, Green Sonia Salsa, Horchata Powdered Drink, Carey Chipotle Peppers, Ibarra Hot Chocolate Tablet, Mixed Mexican Candy Bag, 10 Pack White Corn Tortillas AND a Mexican Mama tote bag. Yum! Available from Mexican Mama (£19.99).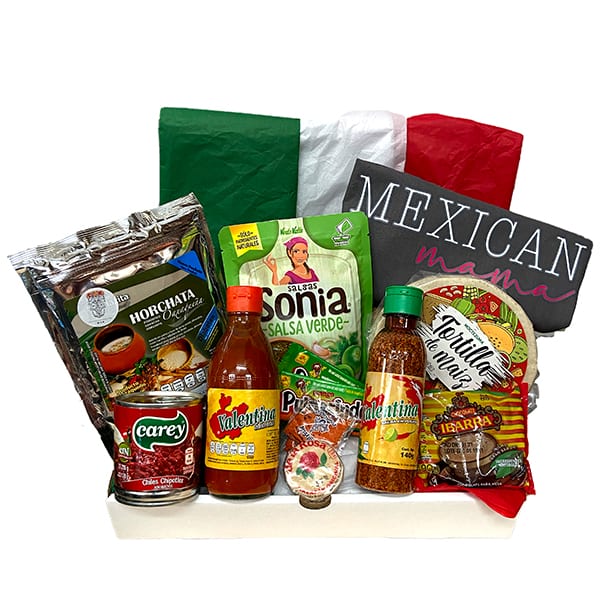 Flamigni Classic Milano Panettone 1kg
When it comes to panettone, leave it to the experts. Flamigni was established in 1930 in Forli, Emilia-Romagna, Italy. Flamigni panettones take three days to make, during which time the dough is slow-leavened, and each panettone is shaped and scored by hand. Best enjoyed toasted with a cappuccino or tea on Christmas morning. Available from Sous Chef (£18.99).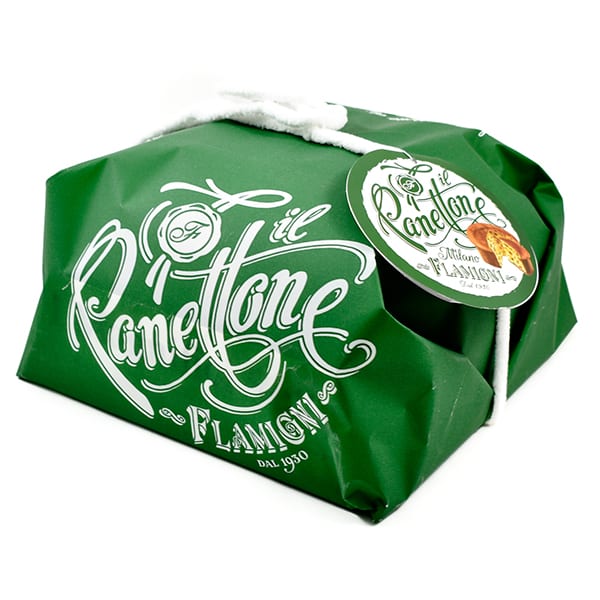 2020 has been a dark year for most of us, so breathe colour and energy into someone's kitchen with Lara Lee's collection of mouth-watering Indonesian recipes. Chances are you will also want a copy for yourself. Think mie goreng, tomato sambal, and crispy soy and ginger roast potatoes. Available from Amazon (£17.57).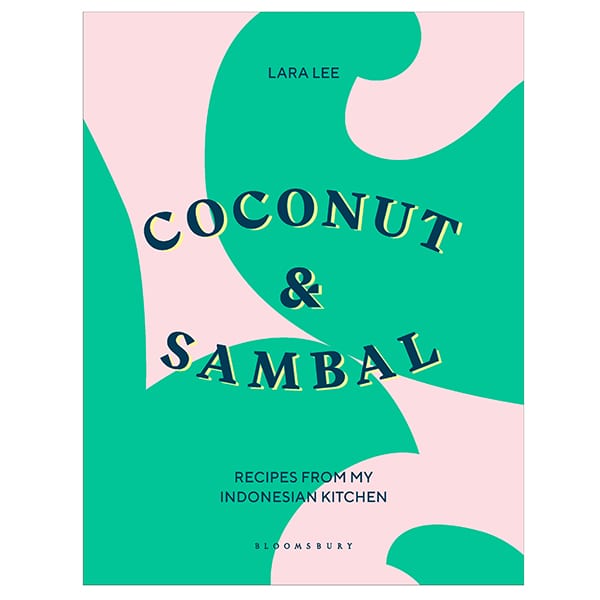 Show the tootsies some love with these al dente pasta socks from Hansel from Basel. They will get the spirits up and keep the feet warm, so it's a win-win in our book. Available from Anthropologie (£14).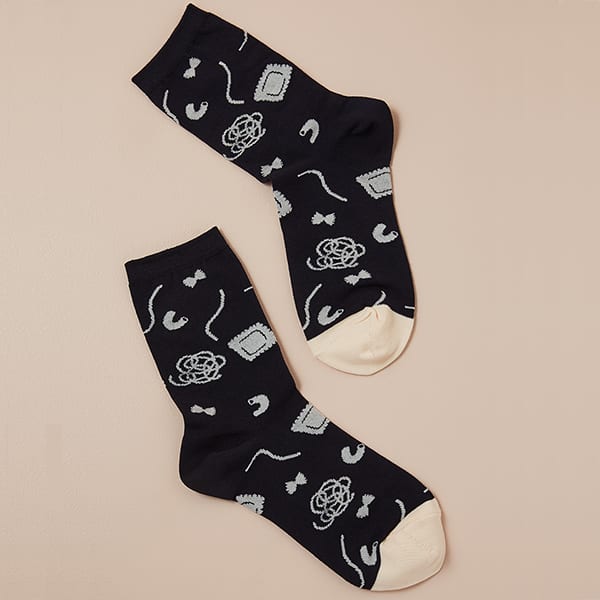 2020 has had us staring at our own bare walls more than any other year. If you know a cured meal lover, brighten theirs up with this new specially commissioned charcuterie poster by British Charcuterie Live. The A2 poster is printed from artist Jackie Brookes' ink, charcoal and paint original in a four-colour process on quality 200gsm paper. Available from British Charcuterie Live for £20 (including delivery).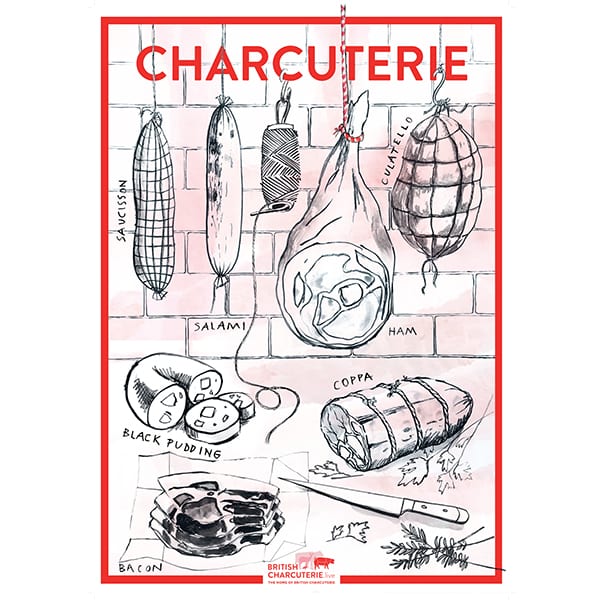 Who says pasta can't be festive?! These Dalla Costa Christmas Pasta Shapes make a fittingly silly secret santa. The presents, candles, holly and trees and are ready to eat in 6-7 minutes. That's January lunches cheered up. Available from Lakeland (£2.99).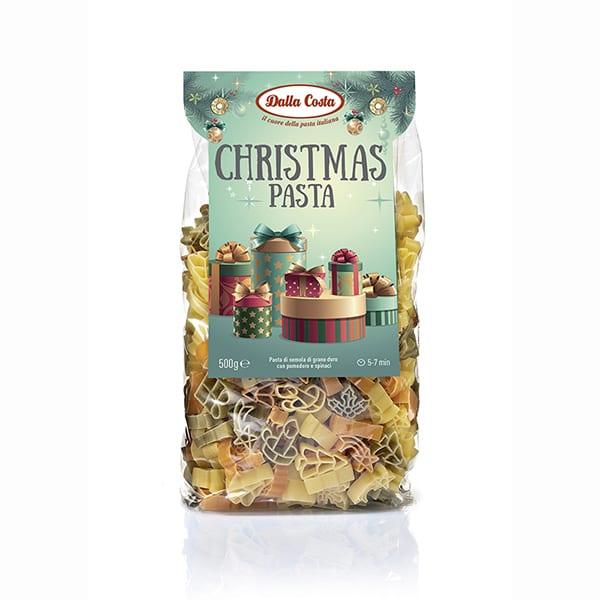 If there's one thing that's boomed this year, it's bread baking. Scoring a loaf without the right implement can prove a challenge (burnt wrists, anyone?). Gift this little tool to your bread-baking buddy, and they'll find it helps make the job swift and simple. Score with the blade tilted at an angle, just under the 'skin' of the proved loaf before baking. Available from Sous Chef (£10.99).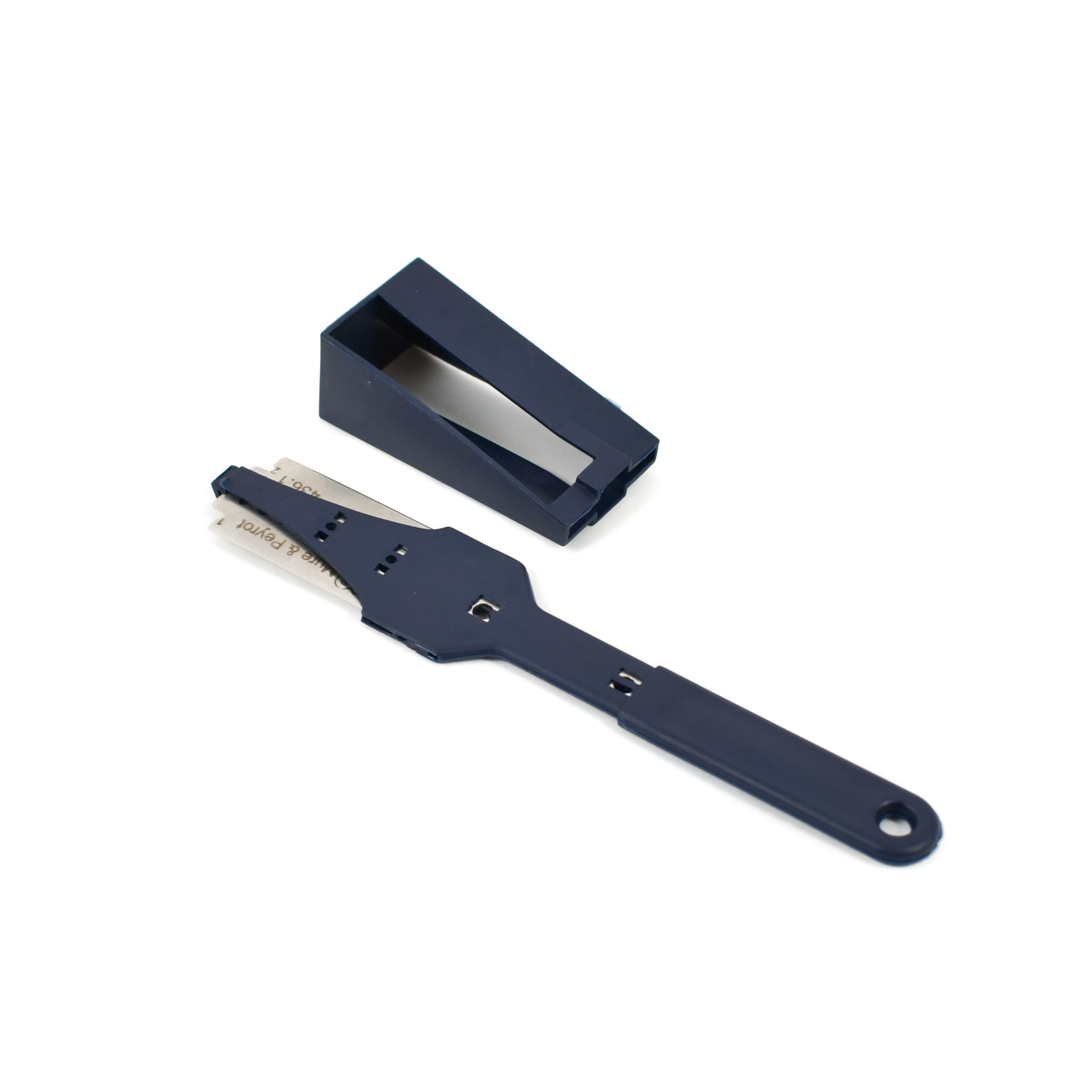 Why we wait until Christmas to indulge in Turkish delight remains a mystery. Hazar Baba who make these have a history that dates back to 1888. These Turkish delights are made with double-roasted pistachios, which add richness to the flavour. Available from Selfridges (£16.99).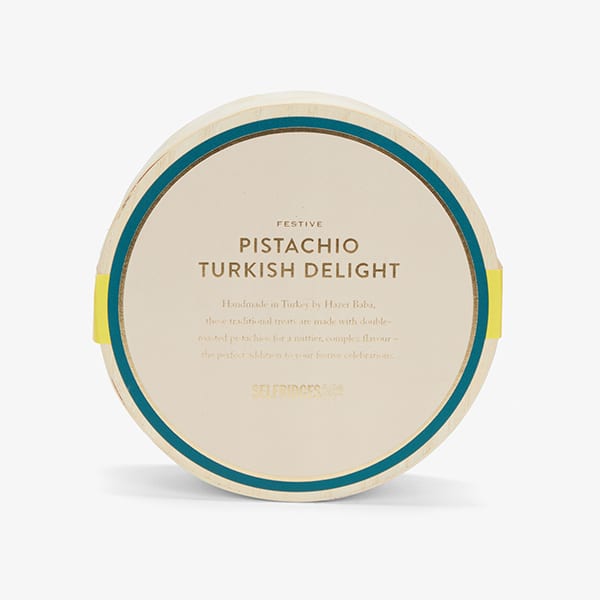 For the sprout lovers, how about this new brussels sprouts ketchup from Sauce Shop? It's sharp and tangy, like all ketchups should be. Try it with your Boxing Day leftovers, in a leftover roast turkey sandwich, or cheese toastie. For the condiment lover in your life, discover their wide range of sauce gift sets too. Available from Sauce Shop (£2.99).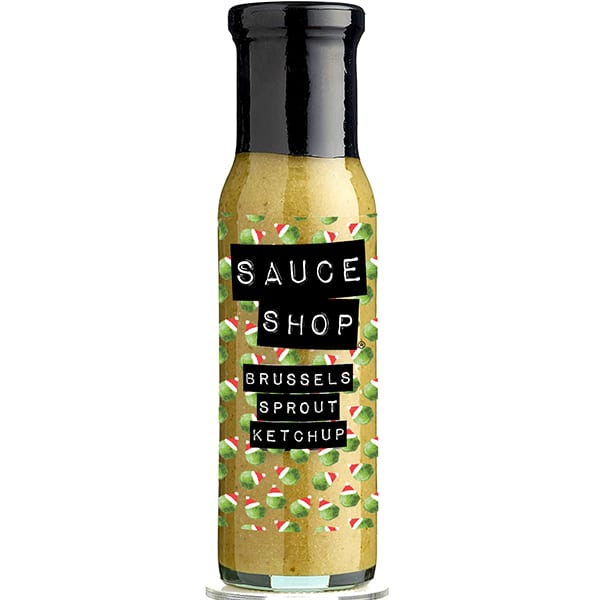 WatchHouse coffee offer their '1829 Espresso' blend (full of character and body) or their fruitier single origin roasts – perfect for those who drink filter coffee. A great stocking filler to wake up to on Christmas morning, we think. WatchHouse also offer a subscription – for those loved ones who never want to run out of speciality coffee. Available in 250g bags from WatchHouse from £10.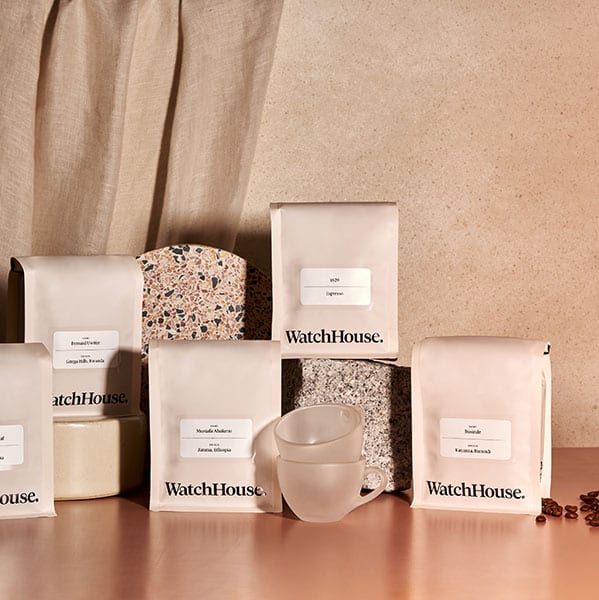 Tracklements rhubarb and apple chutney
For a chutney lover, this from Tracklements would be a welcome stocking filler. It's fruity, with a nod to Christmas in its spice – a bit like a mince pie mix. It makes for the perfect accompaniment to a Christmas cheeseboard, and works just as well with an oozy Baron Bigod as it does a strong cheddar. Available from Tracklements (£3.60).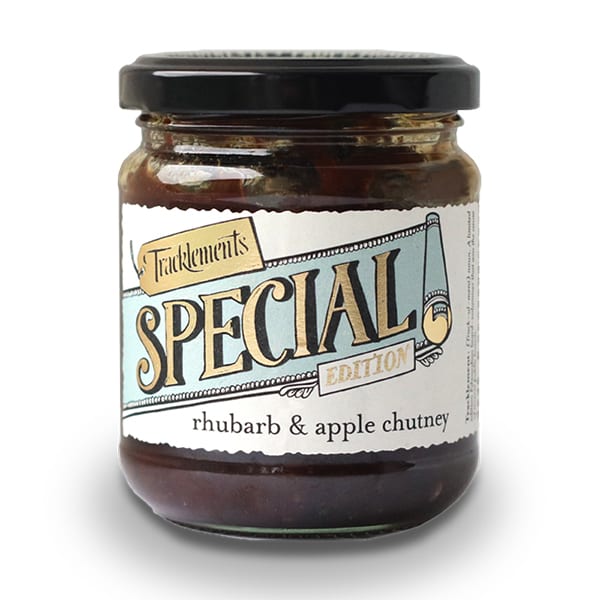 Farhi milk, dark and white chocolate raisins
Chocolate raisins are somewhat of a Christmas tradition, and for good reason. Succulent fruit raisins bursting with flavour are coated with generous layers of dark, milk and white chocolate. This beautiful gift jar holds a whopping 870g of them. A mega gift that will have the recipient's seasonal movie snacks sorted. Available from Farhi (£17.50).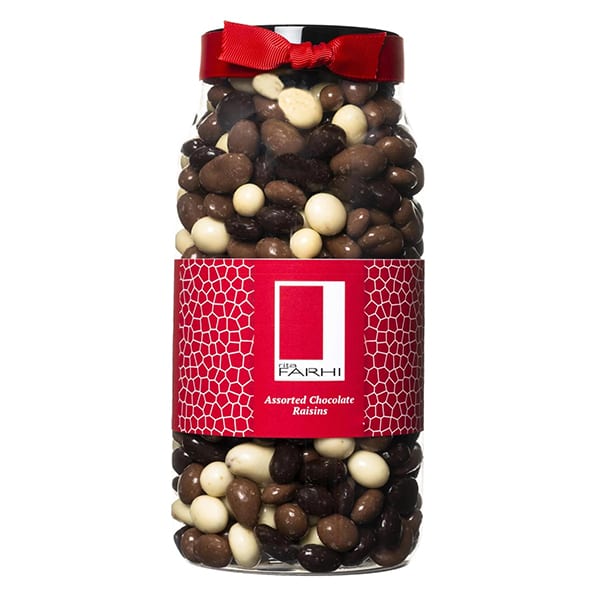 Rustichella retro pasta gift set
For the pasta lovers, look no further than this limited edition gift set from exceptional pasta producers Rustichella d'Abruzzo. It includes all the necessary ingredients to cook the perfect pasta pomodoro: a packet of 100% Italian durum wheat, bronze-die extruded spaghetti (500g), a jar of sugo pomodoro e basilico (270g) and a traditional wooden fork to help you stir & serve your pasta! The metal gift tin is decorated with retro-inspired artwork reminiscent of 60s posters. Available from Odysea (£10).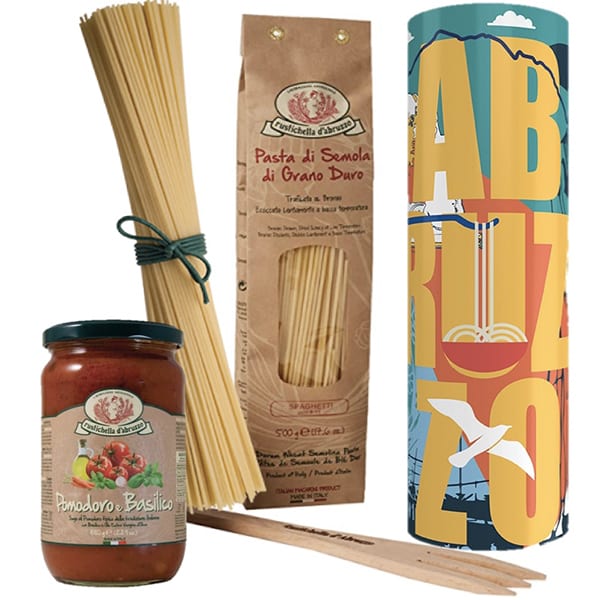 For the friend who's a little further away, Send a Negroni is a really cute way to show someone you love that you are thinking of them this Christmas. Inside a letter-sized box, 1 ready-to -drink sealed negroni and 1 postcard with your own message will be sent to your recipient, for £10 including delivery. Delivery will take 1-3 working days. Available from Send A Negroni (£10/100ml).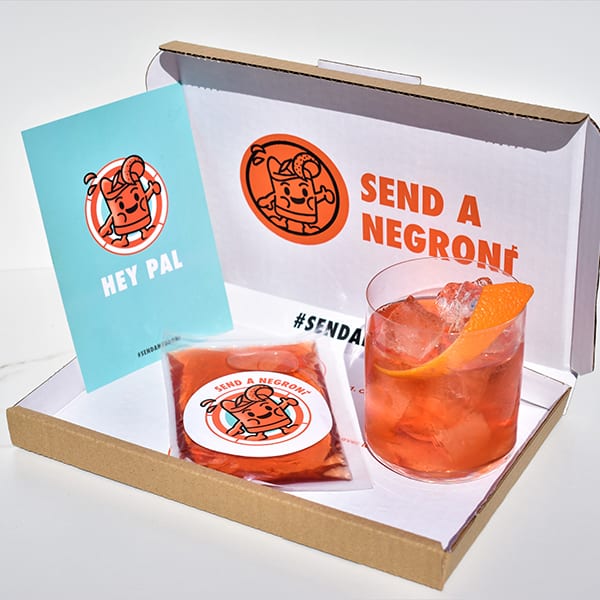 Christmas spice hot chocolate tin
Hot chocolate has taken a game-changing turn in recent years when it comes to flavour and quality. And Whittard's hot choc is no different: their Christmas spiced version has a hint of cinnamon, nutmeg and spiced plum. Better still, once all the chocolate has been drunk, the tin can be refilled and reused as you please. Available from Whittard (£12).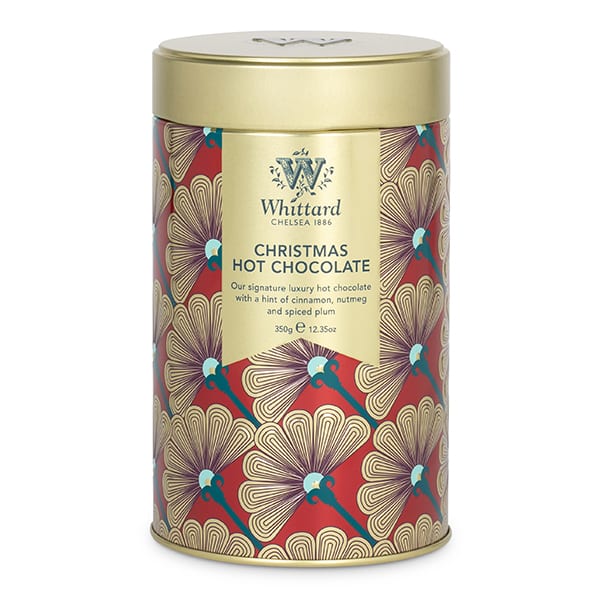 Cutting back on sugar doesn't mean the stocking has to be chocolate-free this year. Aurosó chocolate use a combination of nuts, essential oils, coconut butter, and a rigorous production process to make chocolates that don't need preservatives or colourings. Most importantly, they are downright delicious. Our favourite flavour is this vegan tahini date version. Available from Aurosó (£7.50 each).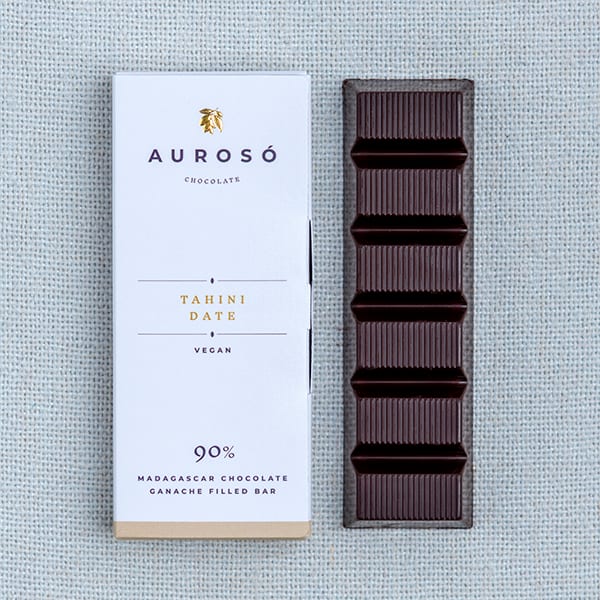 If someone you love adores balsamic, vino cotto – an agrodolce dressing – might just please them. It's a little bit sweet, a little bit sour, and works as beautifully on salads as it does drizzled over meat or to deglaze a pan when sautéing vegetables in olive oil. Australian chef Maggie Beer produces vino cotto at her vineyard in the Barossa Valley, South Australia. Available from Sous Chef (£15.99).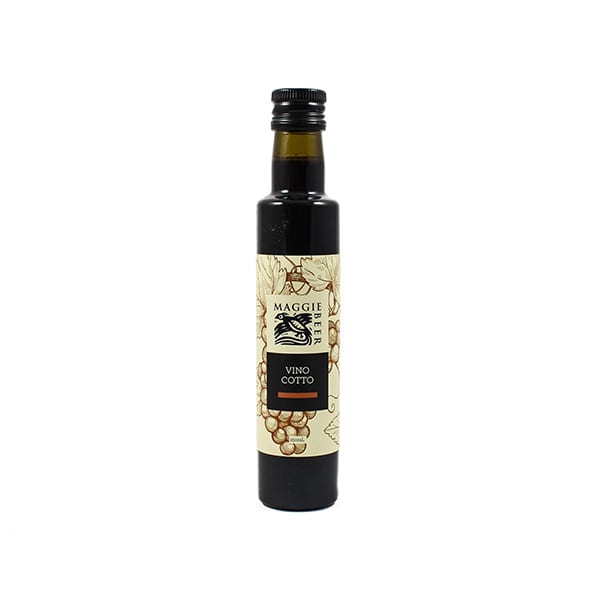 This chic set of 12 original coasters – made of durable and water-resistant paper – are sold in a gorgeous blue gift box. Each side of the coaster holds a different face print. A stocking filler of highest proportions. Available from La Gent (£17 for 12).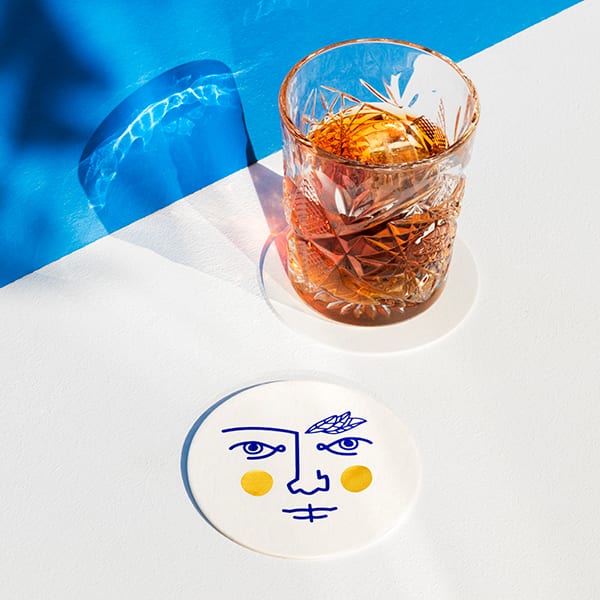 Silicone piping bag with 8 nozzles
Piping bags can do so much more than assist in icing cakes. Think big: from devilled eggs, to beautifully piped mashed potato atop your next shepherd's pie. This kit from Lakeland has 8 nozzles, and the bag is heat-resistant and dishwasher safe – far more sustainable than the single-use disposable bags. A great gift for any keen home-cook. Available from Lakeland (£13.99).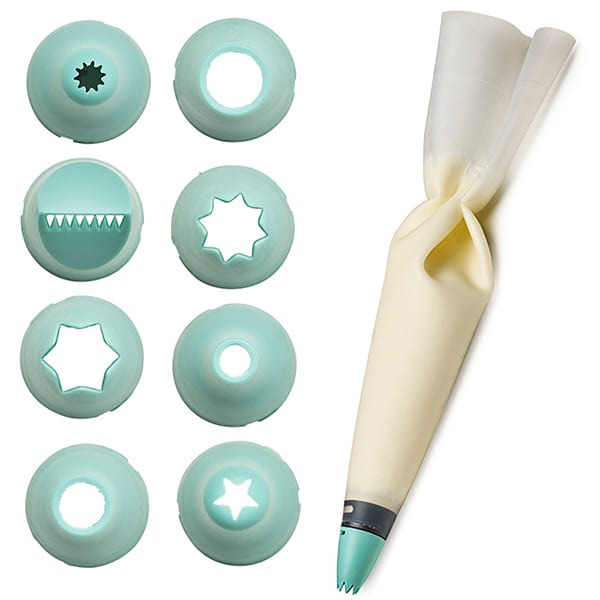 Sardines in spiced tomato sauce
Have you ever seen a prettier tin of sardines? The Pinhais cannery's special tomato sauce recipe is known by only a handful of people. These sardines are delicious on toast, in pastas, or with a fresh cucumber or fennel salad. Gift as a funny stocking filler for the tinned fish lover in your life. Available from The Tinned Fish Market (£4.50).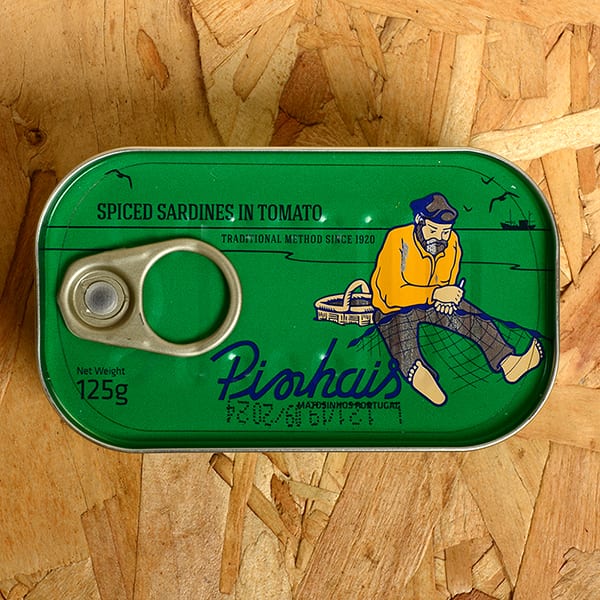 Good olive oil should be so delicious that it can be enjoyed simply on its own. The 2019/2020 harvest from Domaine de Gerbaud is just that. The flavour displays notes of almond, herbs, freshly-cut grass and it has a fruitiness that sees it a perfect match for salads, grilled fish and even served with fruit or ice cream for desserts. Available from Domaine de Gerbaud (£15 for 500ml).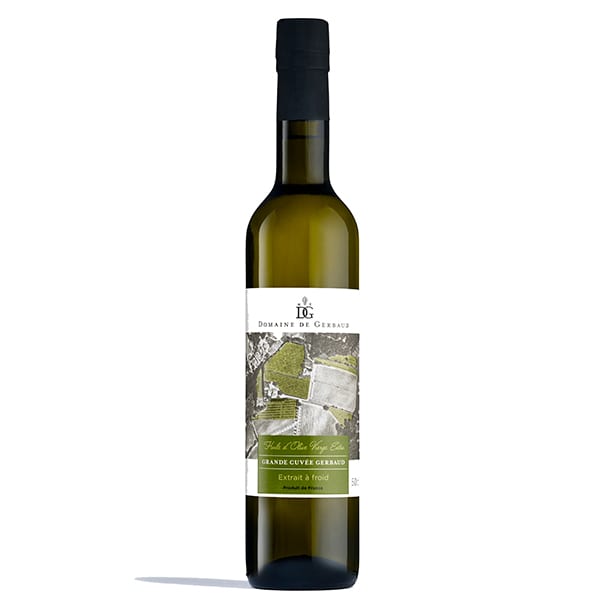 For the bread-making fanatic, this gift is oh-so-handy. Using a banneton basket to prove ensures that loaves look just like those bought from a bakery, as it leaves a pretty spiral imprint which bakes into your loaf. Available from Lakeland (£10.99).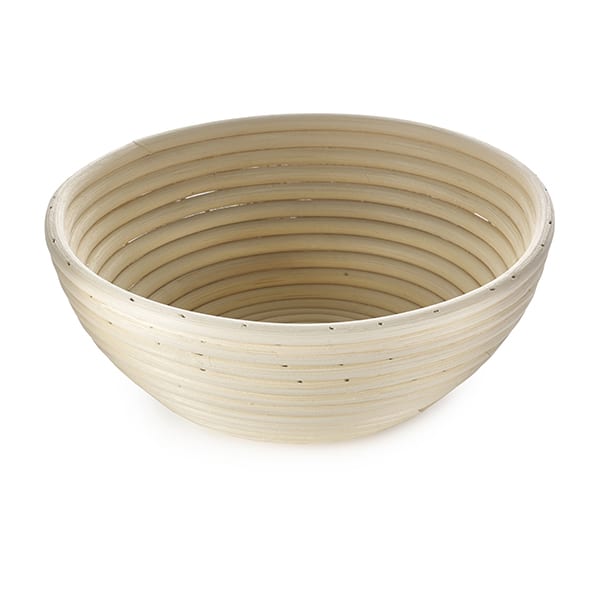 If your recipient is citrus mad, introduce them to the cheffy way to juice lemons. Just cut the lemon in half, place it cut-side down into the press and squeeze. The lemon turns inside out and the juice runs out super quickly – you'll be amazed how much juice it yields. Cleaning up is easy too – just quickly rinse the gadget under the tap to clean. Hey presto! No more pips in your food. It is lime-friendly too, should you know a margarita lover. Available from Sous Chef (£7.00).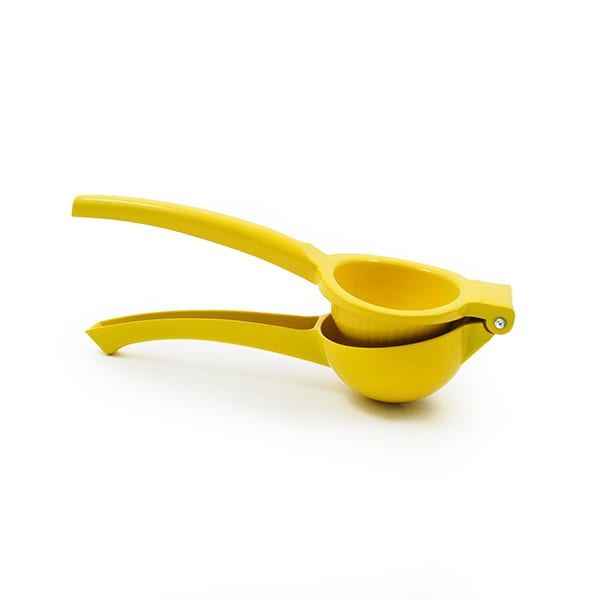 This tea is inspired by the classic English 'Humbug' sweet, a Fortnum's favourite, and the refreshingly minty blend is exactly what you'll fancy after the seasons' feasting. A lovely gift for the friend you drink tea with. Available from Fortnum & Mason (£6.95).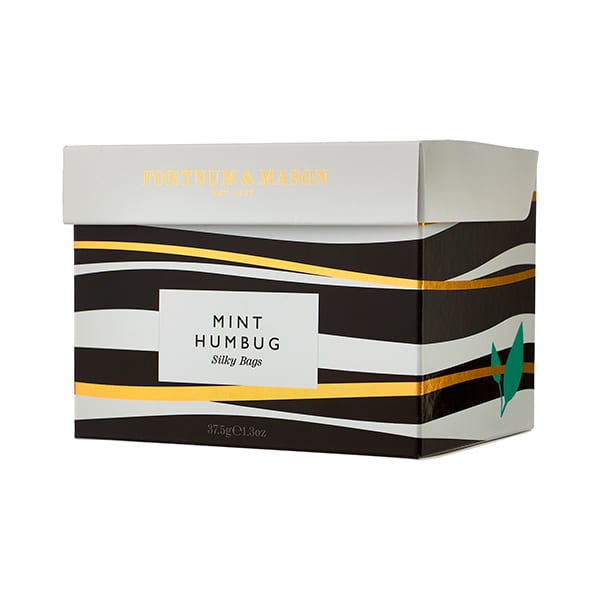 With the population's bartender skills seriously enhanced because of lockdown, this extra large ice cube tray would make a great gift for the cocktail fan. The illusion of drinking at a bar, but from the comfort of your own sofa. Available from Gently Elephant (£18).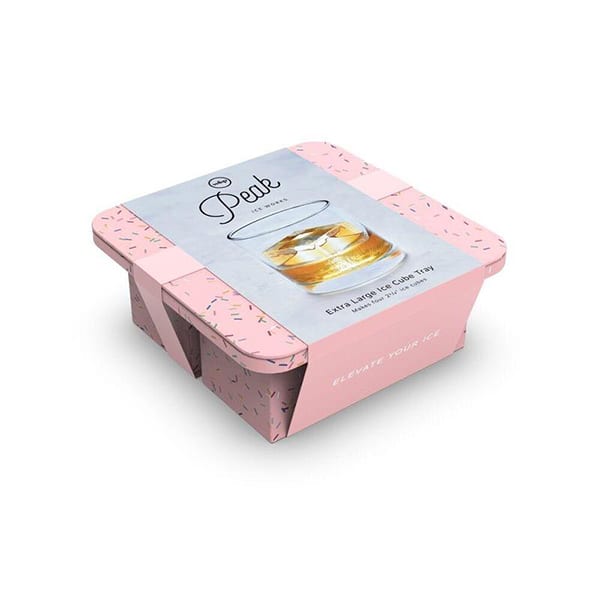 For a present to raise someone's spirits, a candle is a sure bet. This one by Article White has been carefully hand poured using natural waxes, and most importantly it smells divine – of amber, jasmin, and musks. All Article White candles are made up solely of coconut and soy wax – so they are completely vegan, paraffin and sulphate free. Available from Article White and Whole Foods Market (£20).
Minor Figures Oat Milk + Chai bundle
Chai latte lovers are sorted! Serve 1 part chai to 4 parts oat milk (either hot or iced). Or, for an alcoholic treat, try the Minor Figures 'Cheeky Chai' cocktail. Just add 25ml rum and 15ml vanilla syrup or galliano, garnish with a star anise or clove, and you have yourself a vegan winter cocktail of dreams. The set includes 5 oat milks, and 1L of chai concentrate, so this is a gift that keeps on giving. Available from Minor Figures (£13.99).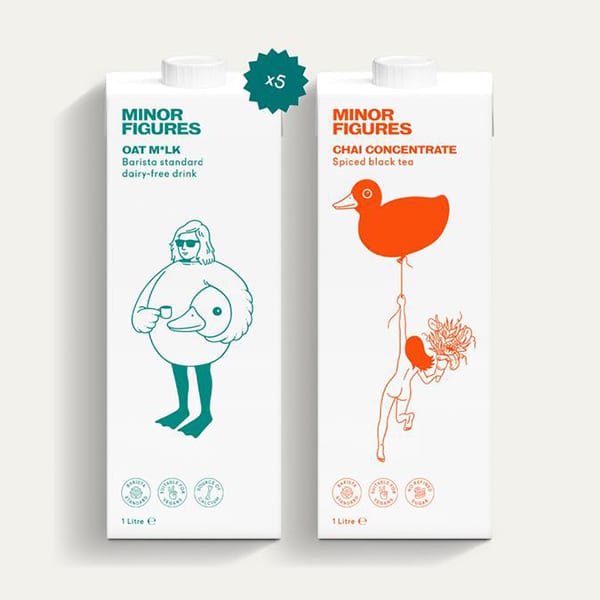 For the chef who already has all the gadgets, this chef's notebook with its thoughtful, considered design is a beautiful gift. It features a ribbon bookmark and a back pocket for newspaper or magazine cut-outs, clippings and notes. It's water and greaseproof and wrapped in a durable vegan leather cover.
Better still, it also includes a conversion chart: no need to look up weights and measures and get your phone mucky in the kitchen. Available from Borough Kitchen (£18).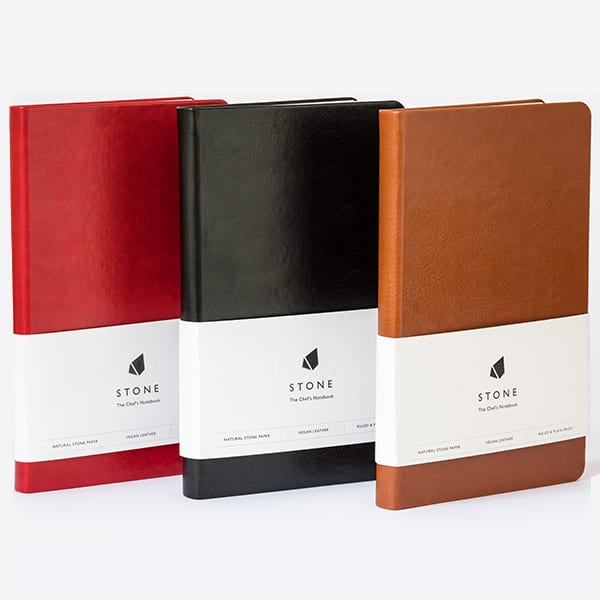 Yiayia and friends savoury snacks
Bring a taste of Greece to Christmas with these savoury snacks you probably won't have tried before. The range includes olive oil & oregano rusks, sun dried tomato & onion rusks, and carrot breadsticks. Imported by Shop Cuvée from the island of Crete. Available from Shop Cuvée (£4.50).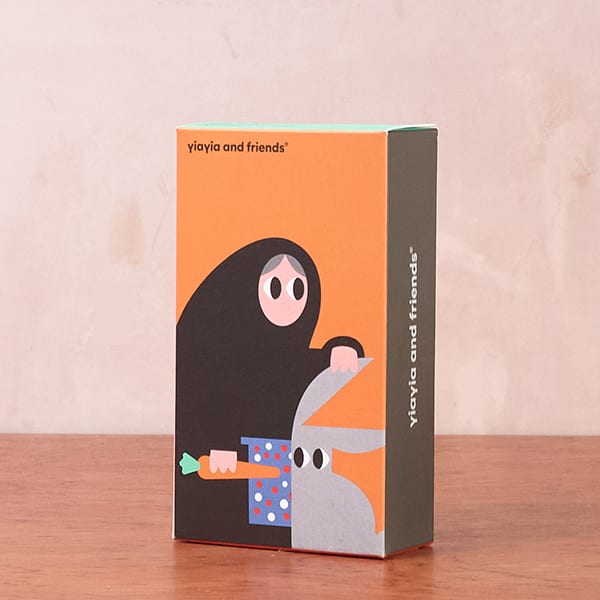 This ceramic pestle and mortar is great value. It's reassuringly sturdy and is small enough not to be too cumbersome. Use it to grind your own spices, and to make pestos, salsas and marinades. You can also grind your black pepper in it – meaning it doubles up as a daily way to let off some steam! Available from Borough Kitchen (£18.25).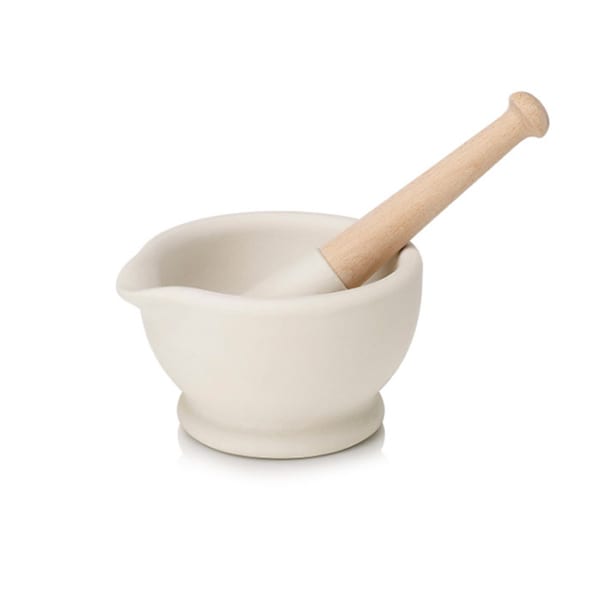 Want more? Discover how to make your own edible gifts here. You can't put a price on a homemade gift and these edible creations are sure to go down a treat.