30 foodie Christmas gifts under £20
On the lookout for foodie Christmas gift ideas? Whether you're searching for stocking fillers, treats for friends or the perfect Secret Santa prezzy, we'll help have your Christmas list wrapped up in no time. What's more, these 30 gorgeous gifts all come in at under 20 quid.
In the spirit of not clogging up our planet with more clutter, and it being the season to gorge, many of this year's under £20 gifts and stocking filler suggestions are edible.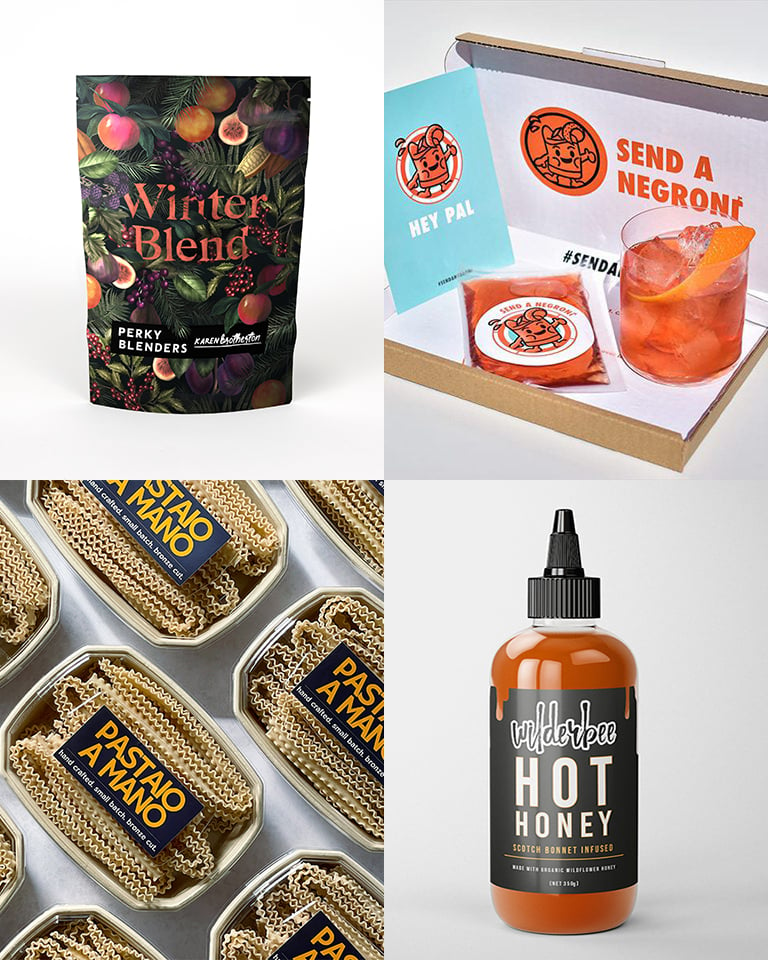 Hand crafted, small batch pasta, produced fresh to order in South East London – who'd have thought it? Pastaio a Mano's bronze cut pasta is made with heritage grain organic flours from independent farmers and millers. The bronze dies result in a rougher textured pasta which perfectly catches sauce, and these are the ideal present for your pasta loving friends and fam. Formerly only available in select grocers, you can now order Simon's pasta – from saffron gnocchi sardi to mafalde – at Pastaio a Mano, from £4.95.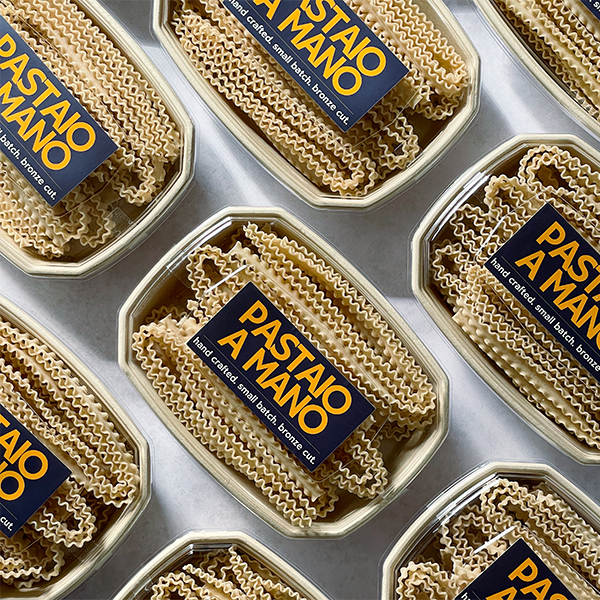 Founded by Amy Poon, whose family are renowned for the iconic Covent Garden Poon's restaurant of the 1970s, Poon's range of condiments includes a chilli vinegar dressing and a WO sauce (a reinvention of an XO sauce, made with salted shrimp and home dried bacon) alongside a soy and chilli oil that are out-of-this-world good. These condiments are an ideal stocking filler for the Chinese food lover in your life. Available from Sous Chef (from £6.50).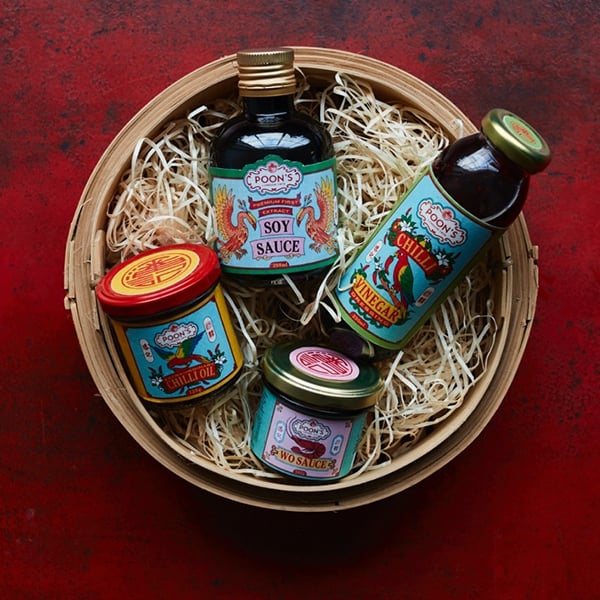 Made in Newcastle and ideal for the sweet toothed friend, Cake Stories' gooey, squidgy 'brownios' (read brownie cookie sandwiches), are the ideal letterbox gift. Each has a different but equally moreish surprise filling and is dipped in melted chocolate. From raspberry to Biscoff, Oreo, and salted caramel, these are a cookie monster's dream. Available from Cake Stories, (from £19.50).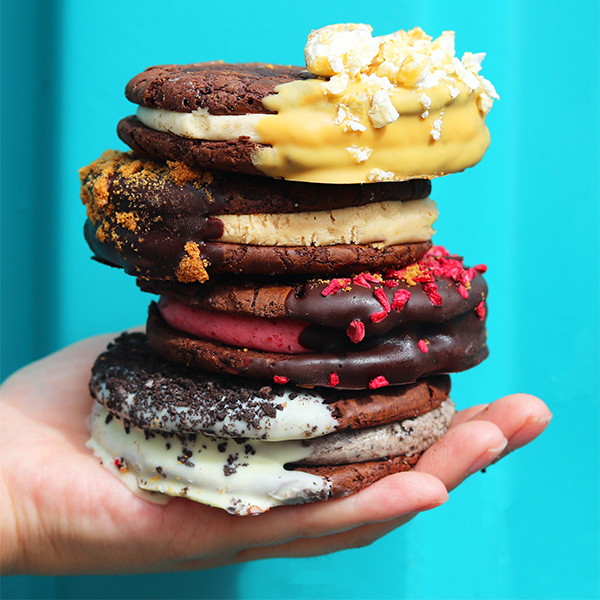 British Colour Standard dinner candles
These striped dinner candles are hand-poured and fairtrade, and would be an apt gift for someone who likes to throw a dinner party. Choose from primrose yellow, aquamarine, scarlet, dove and fuschia. They have generous burn time too. Available from Not Another Bill (from £10 for 2).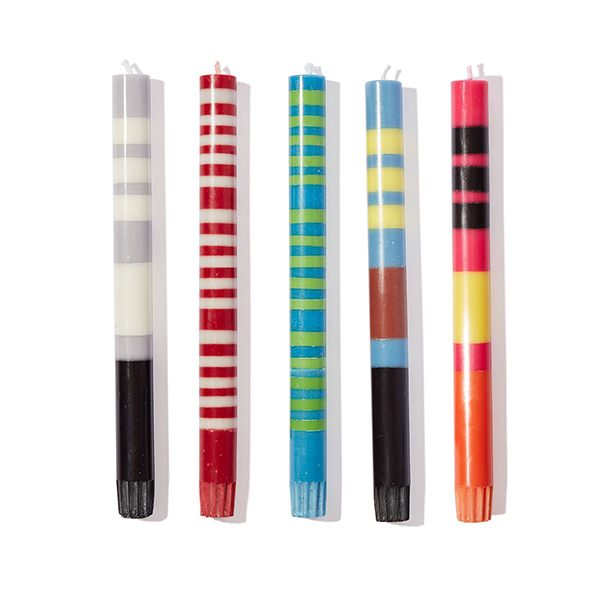 There's something for everyone in the range of foodie glass hanging decorations from Selfridges. From the tinned fish enthusiast, to the margarita madhead – they've got food and drink themed decs that are so special, they'll be treasured for years to come. Available from Selfridges, from £16.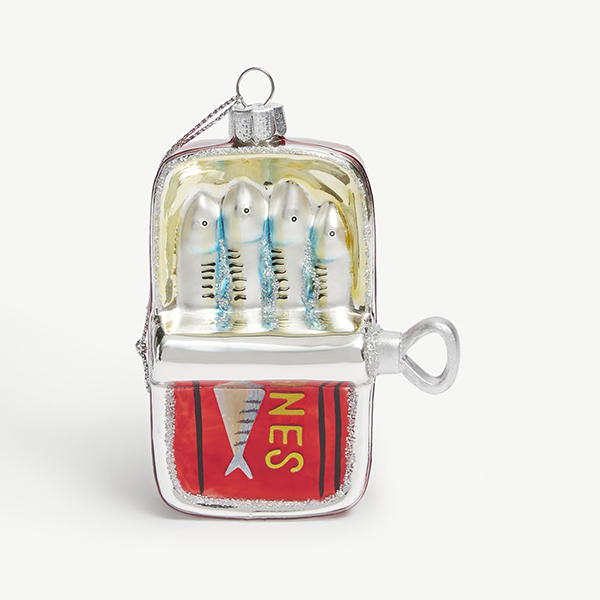 Chocolate company BRIK is based in London, and brings together the worlds of design and chocolate. Headed by chocolate engineer Raffaella Baruzzo and Danish designer Kia Utzon-Frank (great-niece of Sydney Opera House architect), who take inspiration from textures and architectural surfaces to form the BRIK TILEs. Each one is hand-cut and the flavour combos, including salted caramel & passion fruit flavour or ruby, ginger & lemongrass are made from natural ingredients. Available from BRIK.site (£9.99).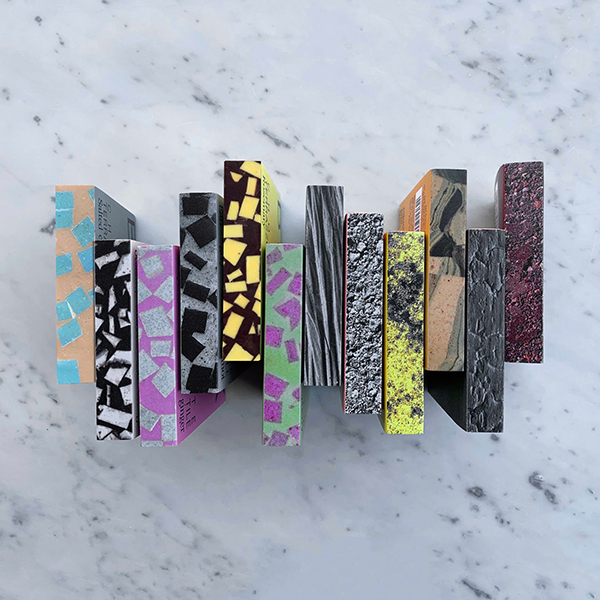 Kitchen Provisions The Chef's Press
Create the toastie from heaven without the need for yet another electrical gadget that gets forgotten about in the cupboard. The press allows food to cook faster by increasing its surface area, and the vents release moisture, meaning you don't get a soggy toastie. It's not just for grilling sandwiches either, try it on a steak, fish or burgers for great results. Available from Kitchen Provisions, from £19.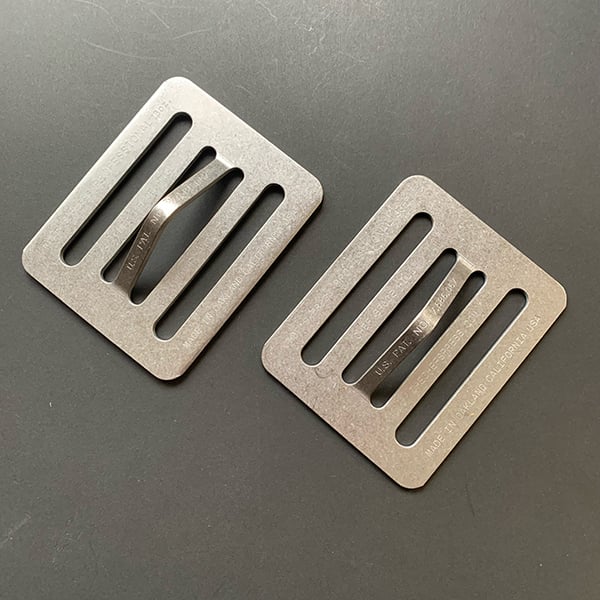 If you know a friend who loves a sweet breakfast, listen up! Cheeky Nibble's glorious granolas are inspired by famous desserts – think cherry bakewell, banoffee pie, and Victoria sponge cake. Handmade in Norfolk, this is the most exciting granola launch we've seen in some time. All flavours are vegan and nut-free, and there's even a vanilla latte flavour, for those who like their morning caffeine twofold. We adore the large clusters and interesting flavour combinations. The packaging is irresistibly cute, AND it's compostable, if you needed any more persuading. Available from Cheeky Nibble (£5.99)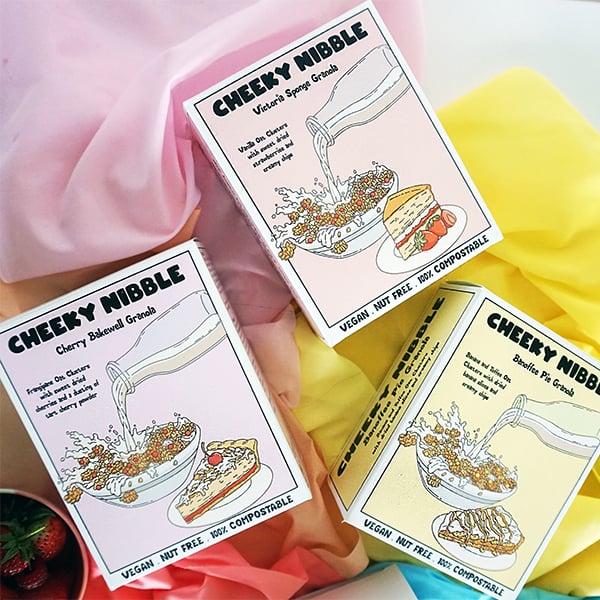 Kocktail espresso martini & cocktail shaker set
Give the gift of a cracking cocktail with this nifty espresso martini gift set, which even comes with its own cocktail shaker (handy!) for seriously frothy results. The kit serves two and is completely hassle-free – meaning no coffee machines or special gadgets are required to make supreme cocktails at home. Available from Sainsbury's (£16).
For lovers of all things spicy, WilderBee's hot honey will be a welcome stocking filler. Made popular on top of pizza in New York, the condiment also enhances cheese toasties, fried chicken, salad, popcorn, ice cream, cocktails, and much more. It's made in the UK with wildflower honey and infused with scotch bonnets, giving it a potent yet not overpowering buzz. Chef Dan Shearman fell in love with spicy honey on a trip to New York, and upon being unable to find one in the UK, created his own version in 2014. Available from WilderKitchen (£8.99).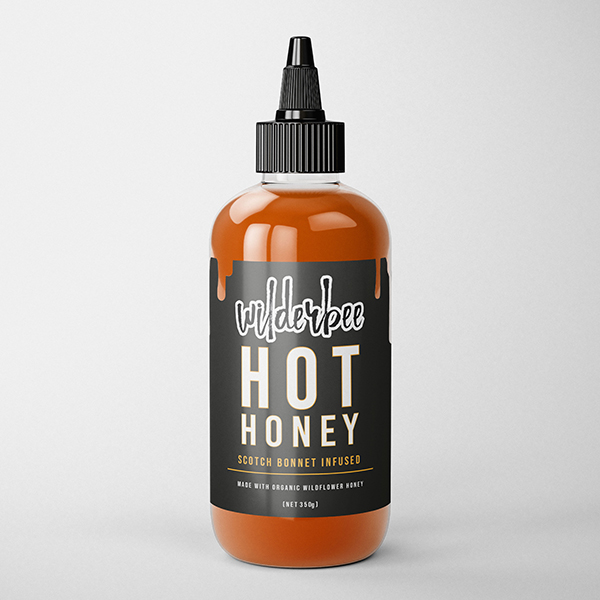 Knoops Single Origin Milk Hot Chocolate
You didn't realise you'd been drinking naff hot chocolate all this time until you have your first cup of Knoops. This superb hot choc scooped up a 2021 Great Taste Award and is one of the least artificial tasting options we've tried. To make a cup of perfection: add 8 teaspoons of chocolate flakes to 200ml of warm milk (it tastes amazing with oat milk, FYI) and stir until completely melted through. Vegan options and white/dark varieties available too – the white hot chocolate is dangerous. Available from Knoops (£9.25)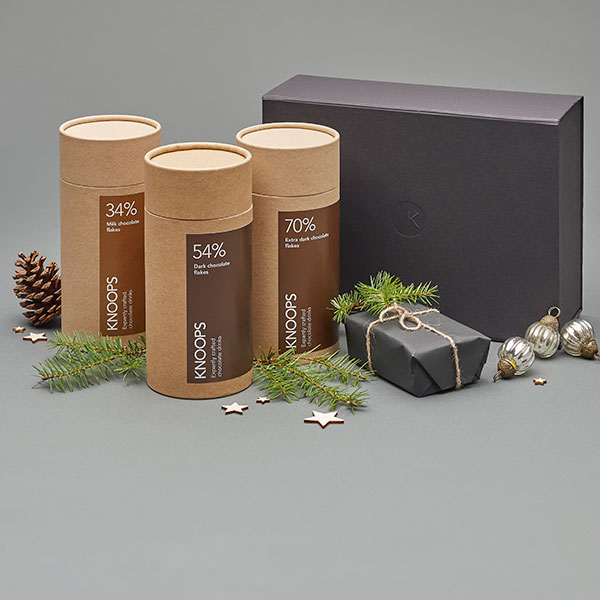 Chilli jam, smoky chilli sauce and chilli mustard from trusted condiment producer Tracklements will pep up Boxing Day buffets. Available from delis, farm shops & Tracklements. (£14.20).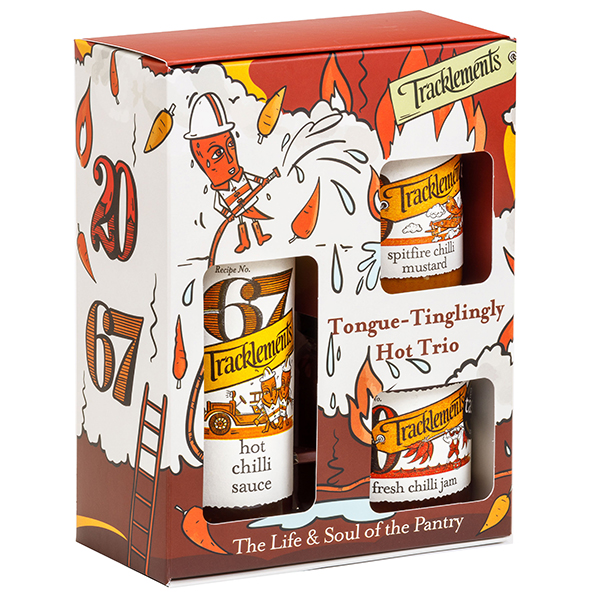 This molasses gift set from Odysea includes 4 Great Taste Award winning bottles including date, pomegranate, carob and grape molasses. It makes for a nice foodie stocking filler and comes packed in Odysea's signature botanical themed bag. Perfect for seasonal drizzling, basting, marinating, dressing and for spicing up cocktails. Available from Odysea (£20).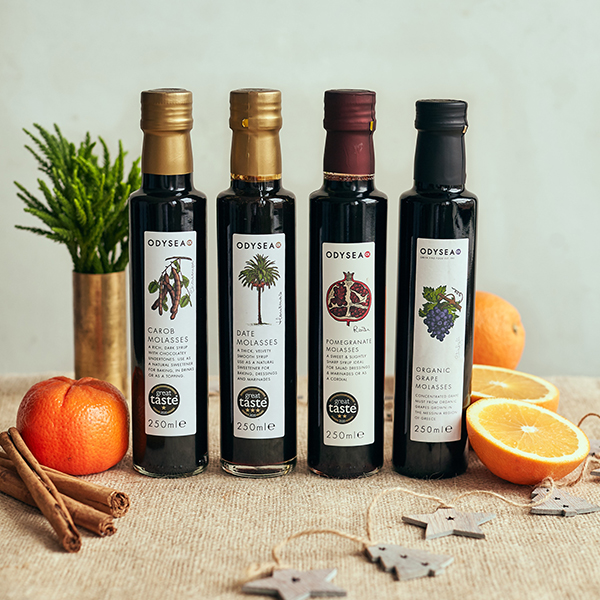 For the friend who's a little further away, Send a Negroni is a really cute way to show someone you love that you are thinking of them this Christmas. Inside a letter-sized box, 1 ready-to -drink sealed negroni and 1 postcard with your own message will be sent to your recipient, for £10 including delivery. Delivery will take 1-3 working days. Available from Send A Negroni (£10/100ml).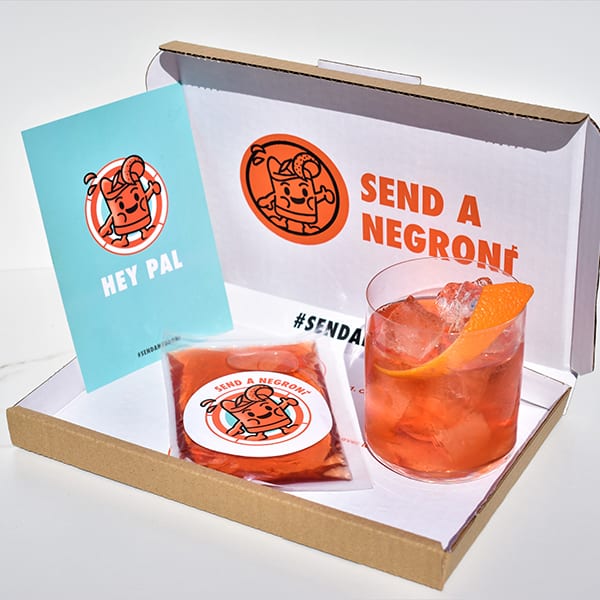 Silicone piping bag with 8 nozzles
Piping bags can do so much more than assist in icing cakes. Think big: from devilled eggs, to beautifully piped mashed potato atop your next shepherd's pie. This kit from Lakeland has 8 nozzles, and the bag is heat-resistant and dishwasher safe – far more sustainable than the single-use disposable bags. A great gift for any keen home-cook. Available from Lakeland (£13.99).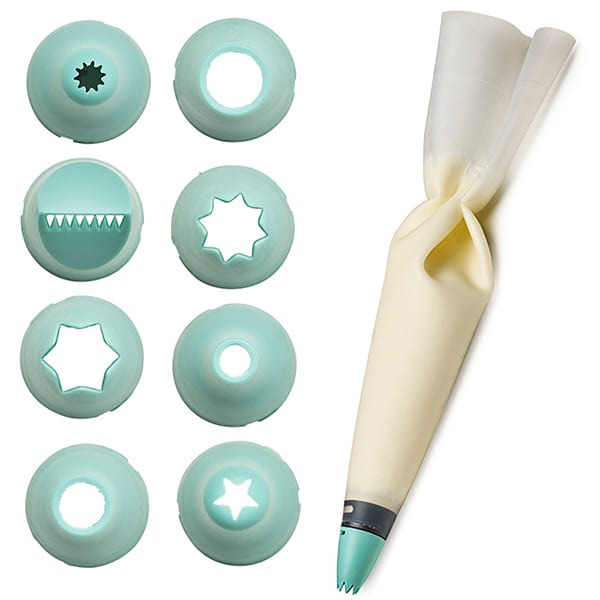 Sardines in spiced tomato sauce
Have you ever seen a prettier tin of sardines? The Pinhais cannery's special tomato sauce recipe is known by only a handful of people. These sardines are delicious on toast, in pastas, or with a fresh cucumber or fennel salad. Gift as a funny stocking filler for the tinned fish lover in your life. Available from The Tinned Fish Market (£4.50).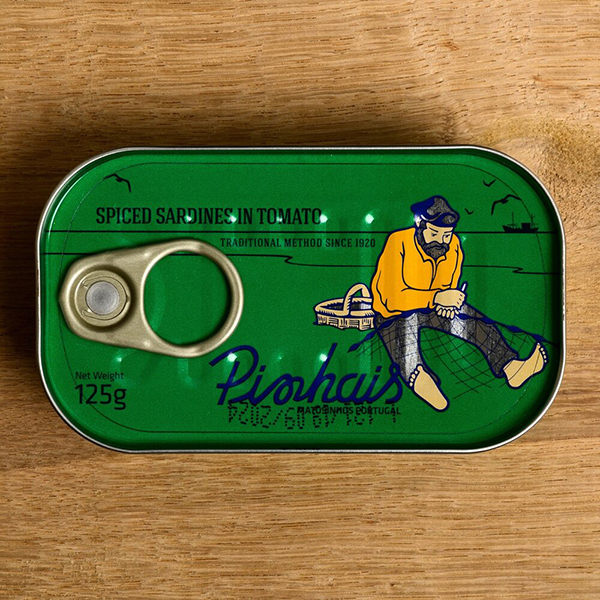 For the bread-making fanatic, this gift is oh-so-handy. Using a banneton basket to prove ensures that loaves look just like those bought from a bakery, as it leaves a pretty spiral imprint which bakes into your loaf. Available from Lakeland (£10.99).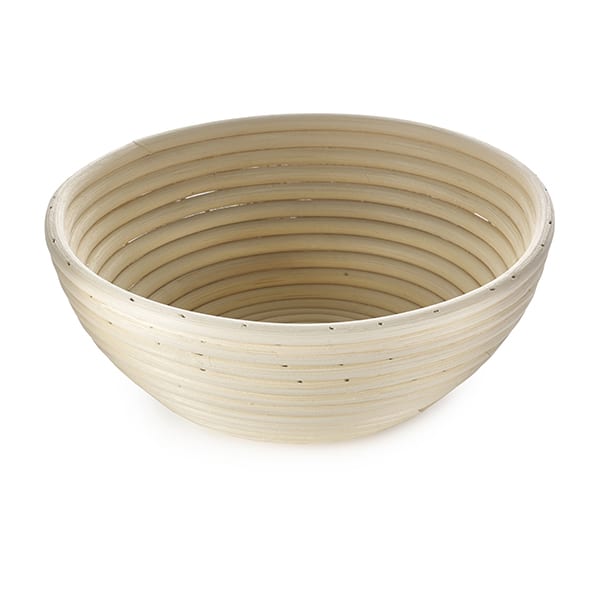 If your recipient is citrus mad, introduce them to the cheffy way to juice lemons. Just cut the lemon in half, place it cut-side down into the press and squeeze. The lemon turns inside out and the juice runs out super quickly. Cleaning up is easy too – just quickly rinse the gadget under the tap to clean. Hey presto! No more pips in your food. It is lime-friendly too, should you know a margarita lover. Available from Sous Chef (£7.00).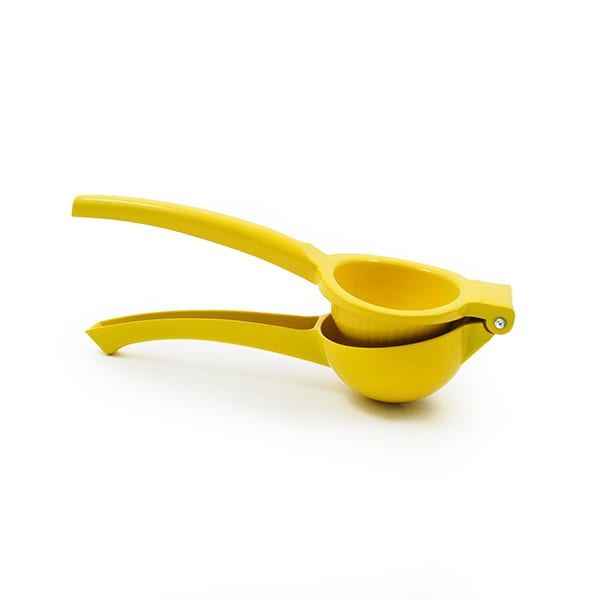 This tea is inspired by the classic English 'Humbug' sweet, a Fortnum's favourite, and the refreshingly minty blend is exactly what you'll fancy after the seasons' feasting. A lovely gift for the friend you drink tea with. Available from Fortnum & Mason (£6.95).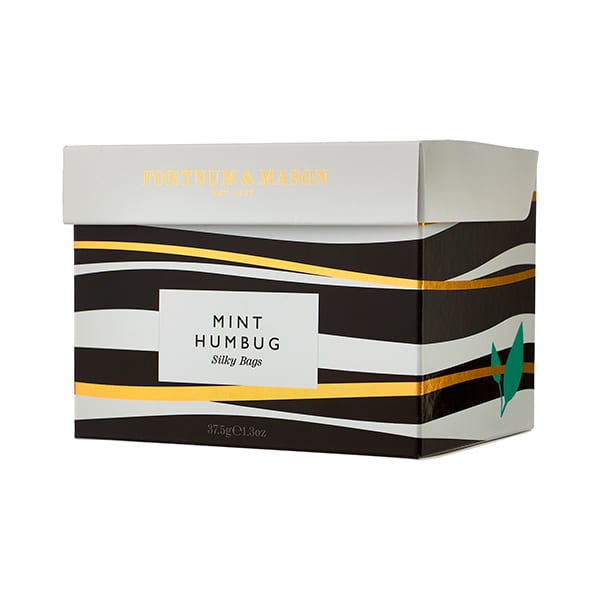 Designed by artists with neuro-diverse and physical support needs, these excitingly flavoured postcard chocolate bars can be delivered to your loved one's door. Available from Art House Unlimited, (£7.25).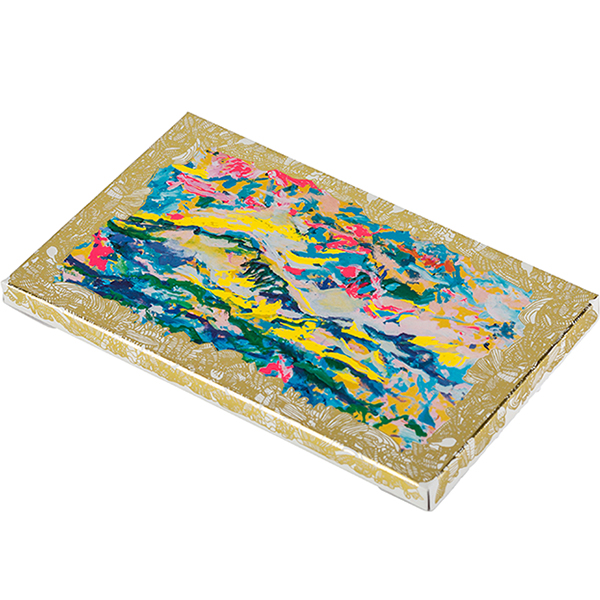 With the population's home bartender skills seriously enhanced in 2020, this extra large ice cube tray would make a great gift for the cocktail fan. The illusion of drinking at a bar, but from the comfort of your own sofa. Available from Gently Elephant (£18).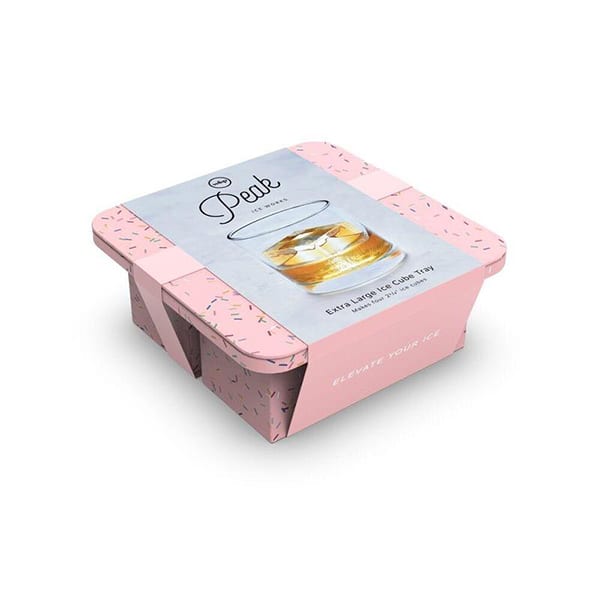 Perky blenders winter blend coffee
Perky Blenders (great name) delivers sustainably sourced coffee with flexibility: from a one off purchase of coffee to a subscription of beans in eight grind preferences and a variety of delivery frequencies. We like their illustrated Winter coffee bags too (£7.50 for 250g), a blend of Ethiopian and Brazilian beans with notes of fermented fruit. Available from Perky Blenders (from £10).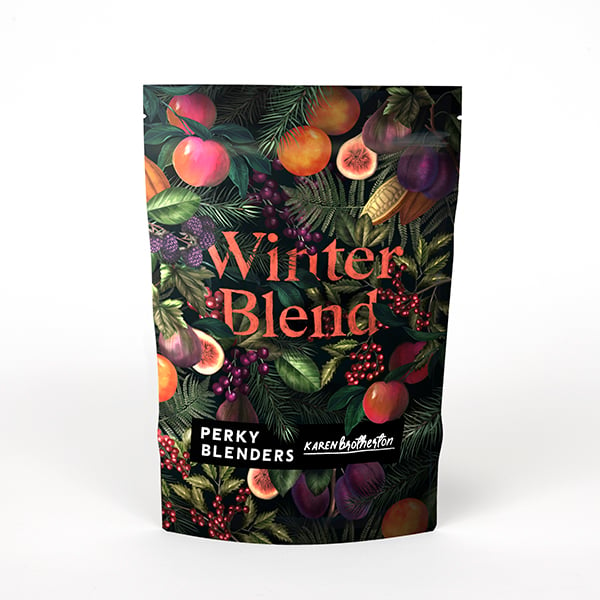 Cook As You Are: Recipes for real life, hungry cooks and messy kitchens
Ruby Tandoh's latest is stuffed with ideas for putting a satisfying meal on the table in any scenario, with influences thoughtfully drawn from all over the world. Her heartening words are paired with Sinae Park's illustrations of people cooking at home, in place of comparison-inducing food photos. A great gift for a cook of any age. Available from Serpent's Tail (£19.99).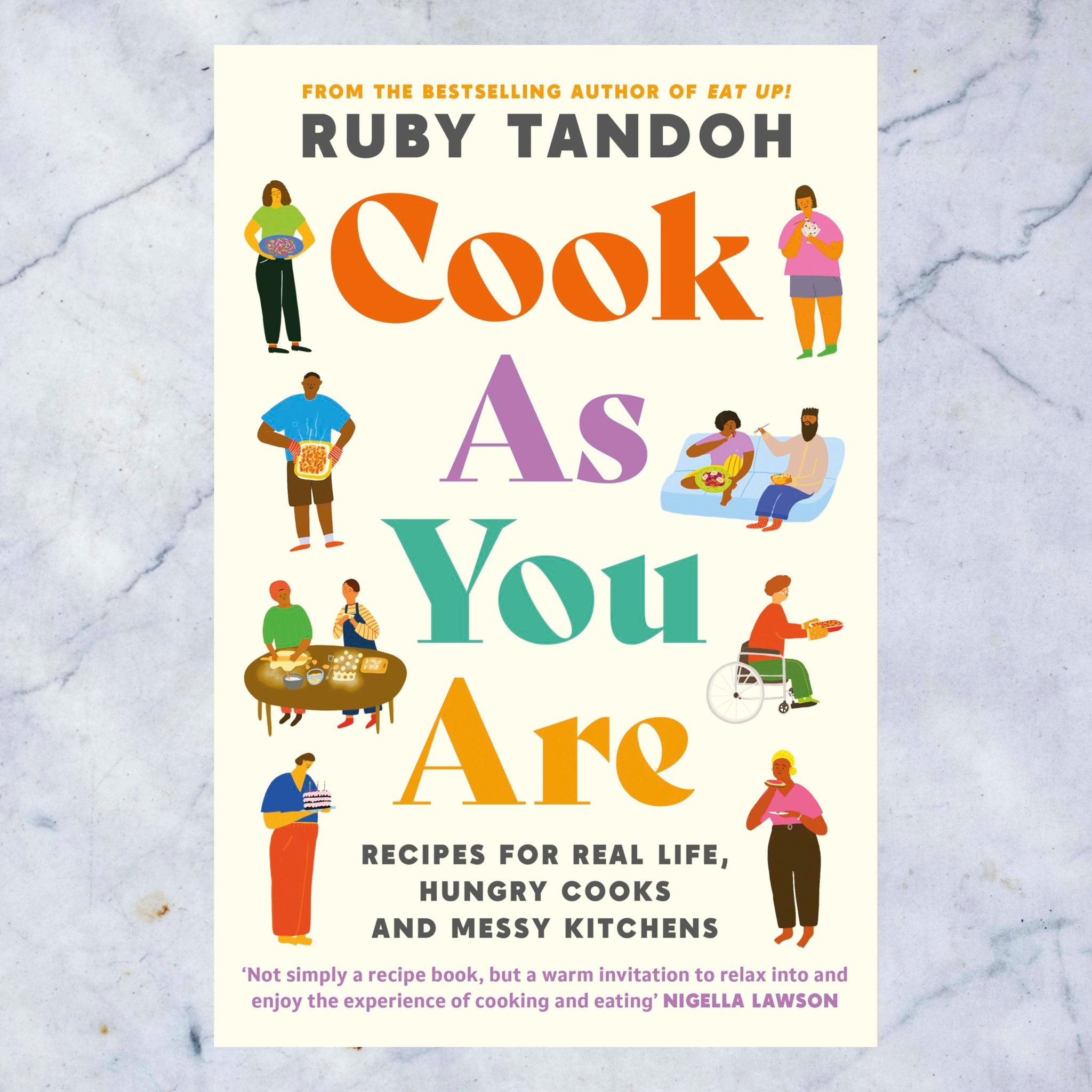 This ceramic pestle and mortar is great value. It's reassuringly sturdy and is small enough not to be too cumbersome. Use it to grind your own spices, and to make pestos, salsas and marinades. You can also grind your black pepper in it – meaning it doubles up as a daily way to let off some steam! Available from Borough Kitchen (£18.25).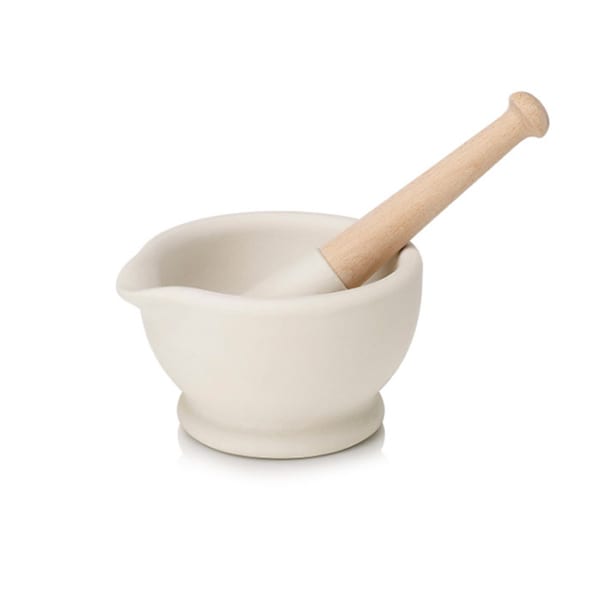 Montezuma's Christmas snowballs
Montezuma's chocolate snowballs have returned, and this year the salted caramel, and peanut butter white chocolate combinations are certain to tickle your taste buds! The ideal stocking filler chocolate. Available from Montezumas (£4.49).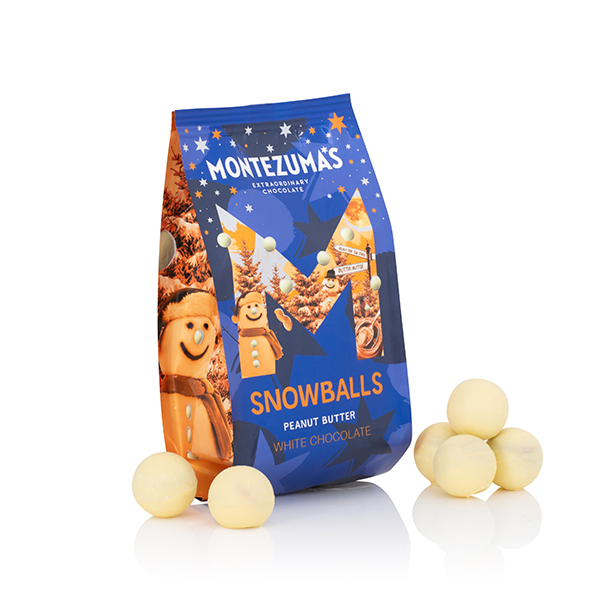 Dreamfarm Garject Lite garlic press
Prepare to have your mind blown. This garlic press not only crushes garlic, it peels it too! If you are buying for a friend who loves to cook or simply a friend who loves garlic, do them a favour and get them this nifty gadget. Small enough to fit in a stocking and big enough for under the tree, it's a useful, practical and affordable gift. Available from Trouva (£15.95).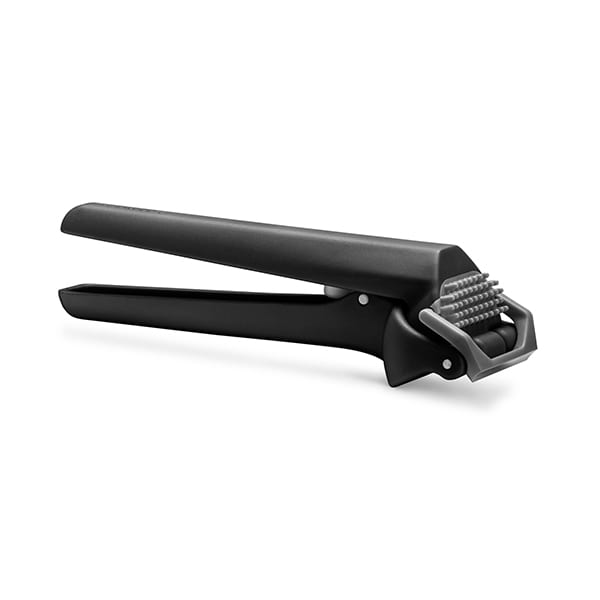 Eataly Moscato Panettone, Galup Moscato
When it comes to panettone, leave it to the experts. Galup have been making traditional Piedmont panettone since 1922. In this unique twist on the classic cake, the rich and fluffy dough is studded with raisins soaked in Moscato wine. Best enjoyed toasted with a cappuccino or tea on Christmas morning. Available from Eataly (£18.90).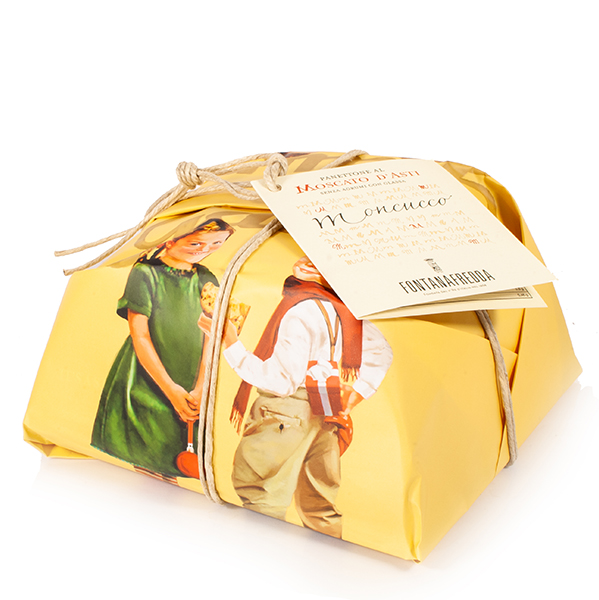 Double Pistachio Turkish Delight
Why we wait until Christmas to indulge in Turkish delight remains a mystery. Hazar Baba who make these have a history that dates back to 1888. These Turkish delights are made with double-roasted pistachios, which add richness to the flavour. Available from Selfridges (£16.99).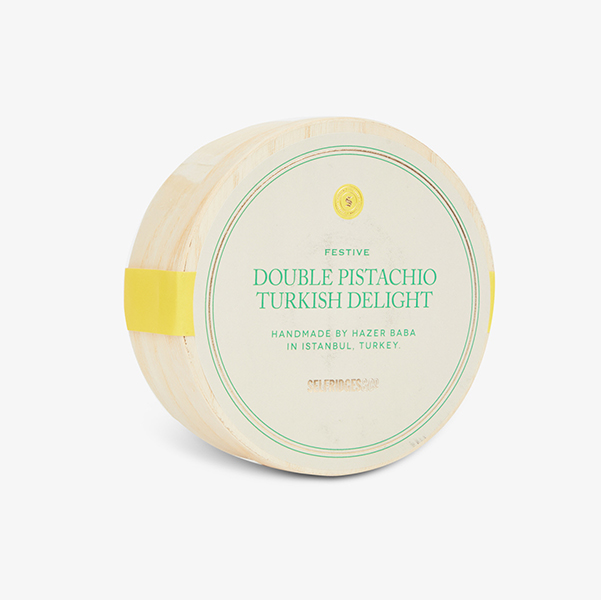 You'll either cause a stir or a delight with these pickled Brussels sprouts – our pick of this year's foodie secret santa gifts. Available from Fortnum & Mason (£9.95).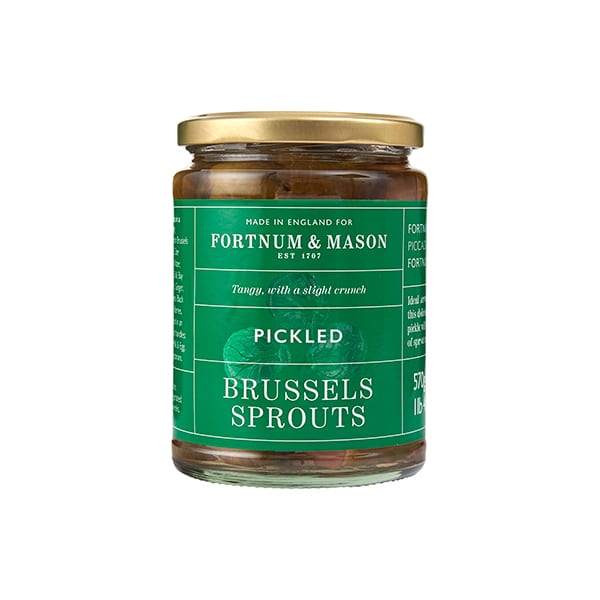 Two's Company: The Best of Cooking for Couples, Friends & Roommates
Forgo tiresome recipe maths with veteran cookery writer Orlando Murrin's ideas to feed two people with minimal waste. Recipes for weeknights (oven paella) and weekend (beef shortribs with parmesan polenta), storecupboard stalwarts (masala beans on toast) and desserts (New York cheesecake for two – genius!) are peppered with useful cookery tips in a beautiful book that would make for a practical gift for a friend or partner. Available from Bookshop Ryland, Peters & Small (£18.99).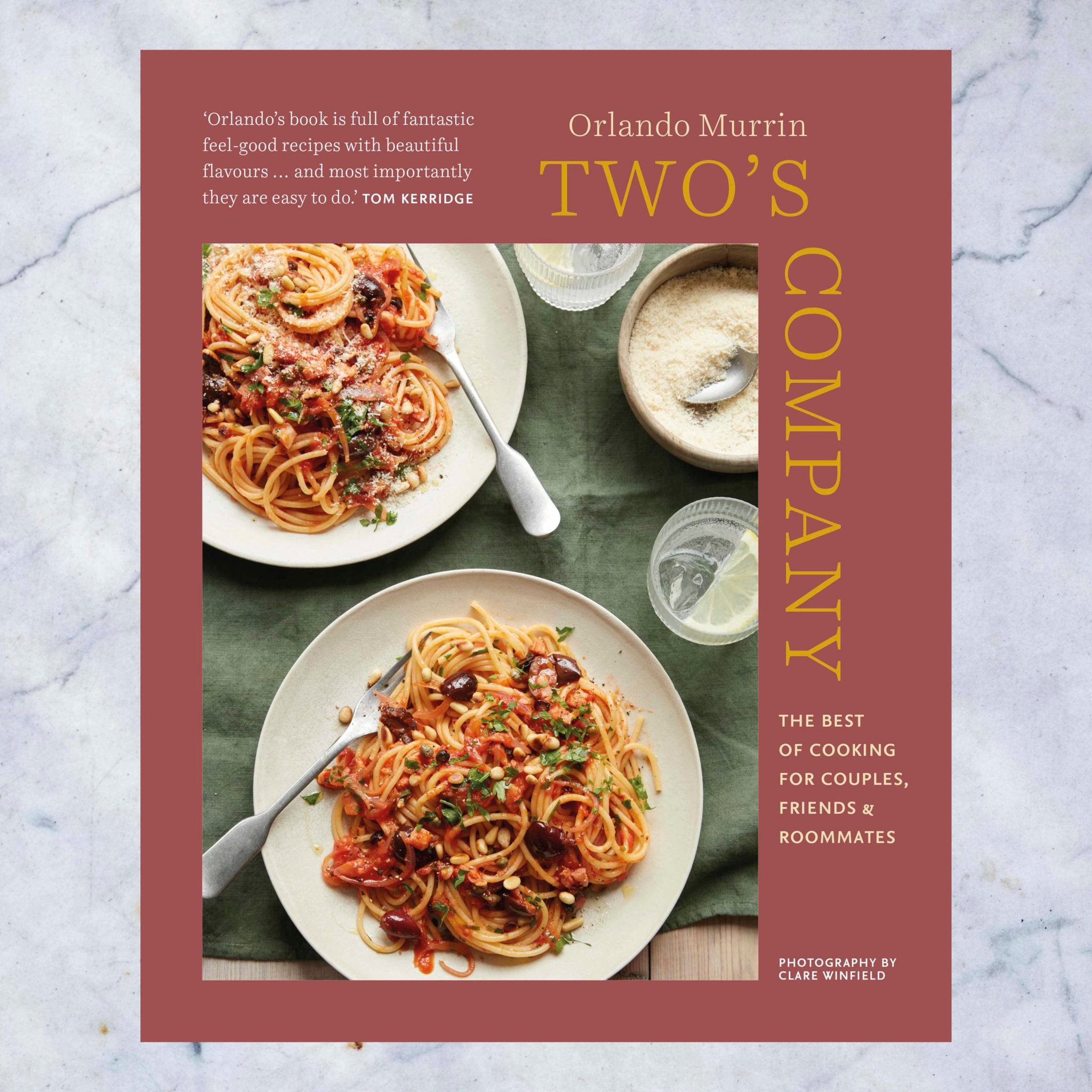 Farhi's milk, dark and white chocolate raisins
Chocolate raisins are somewhat of a Christmas tradition, and for good reason. Succulent fruit raisins bursting with flavour are coated with generous layers of dark, milk and white chocolate. This beautiful gift jar holds a whopping 870g of them. A mega gift that will have the recipient's seasonal movie snacks sorted. Available from Farhi (£17.50).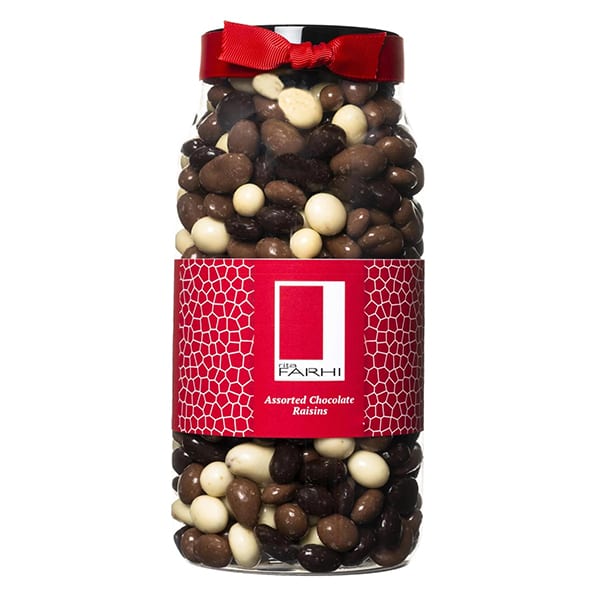 Want more? Discover how to make your own edible gifts here. You can't put a price on a homemade gift and these edible creations are sure to go down a treat.
Subscribe to our magazine
Subscribe to delicious. magazine for HALF PRICE
Subscribe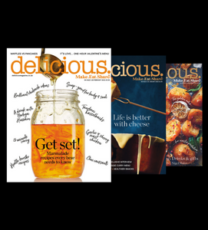 Join our newsletter
Packed with menu ideas, recipes, latest competitions and more...