Andreea Gulacsi's guide to foodie Brussels
Andreea Gulacsi is one of the top 10 bloggers in Brussels. She's been blogging at On Food and Wine since 2005, sharing foodie tips from all over the city.
If you're jumping on a plane or train and heading to Brussels for a Christmas market, or for a long weekend, these are her tips on the pick of food and drink.
The Christmas market deserves a blog post all of its own. But if you're looking to combine mulled wine with discovering a few foodie places in Brussels, here are our tried and tested favourites – any time of year.
For the one and only speculoos, a gingerbread type biscuit, you need to head to Maison Dandoy. The flagship shop is close to the Grand Place. So if you're visiting in winter, go in, and enjoy your biscuit with one of their deliciously rich homemade hot chocolates.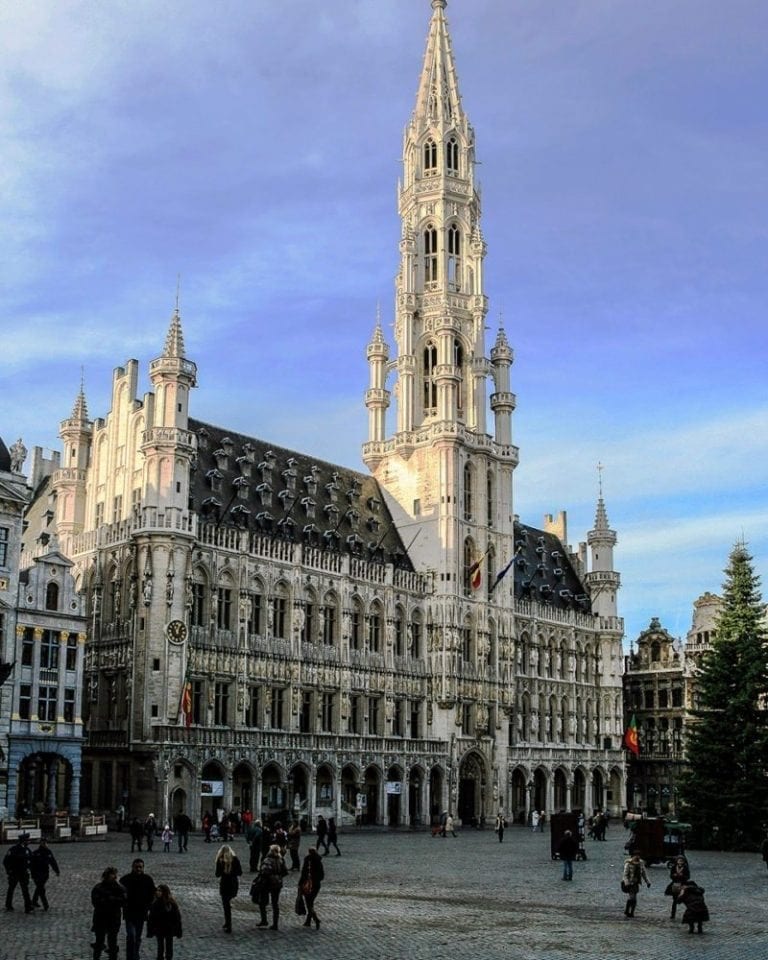 Kick back in a brasserie
For food, we say you can never go wrong with a visit to a true Belgian brasserie. We shared our 10 favourite brasseries on our blog, and you'll notice Au Stekerlapatte is first. A true Brussels old-school brasserie, Au Stekerlapatte is all about traditional Belgian dishes ranging from classics to more daring ones like americaine (raw minced meat) and bloempanch (a black pudding pie, not for the faint hearted).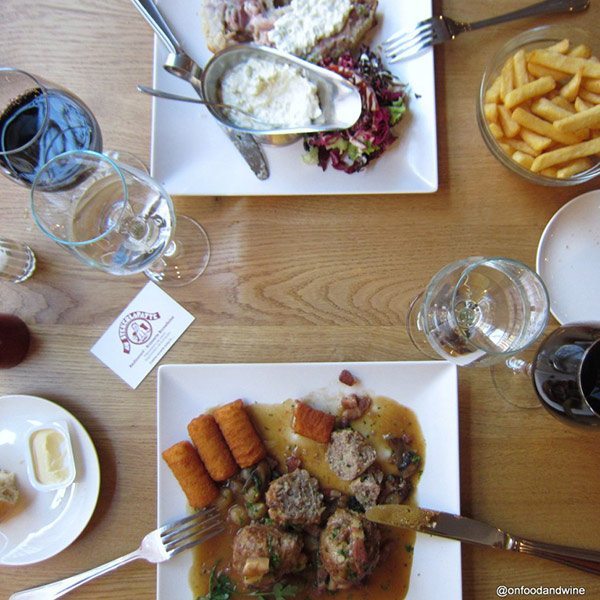 During winter season their traditional Belgian stodgy dishes are a must-try. Take a look at their 'plat du jour', or daily meal suggestion, and go with the flow.
Seafood and meat it
Other dishes to look out for in Belgium are of course shrimp and cheese croquets. And it wouldn't be a trip to Brussels without moules frites (mussels and chips).
If you're more of a meat lover, then steak frites is always a winner in Brussels, with local classic restaurants like Chez Vincent and Le Scheltema worth a visit.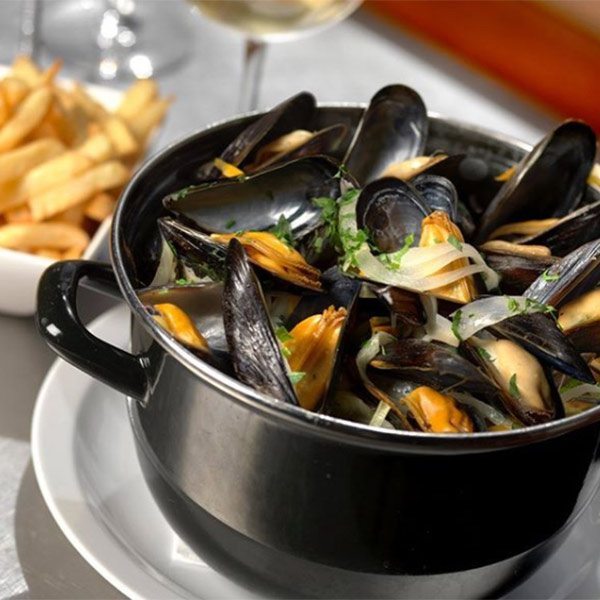 For the chocolate lovers
No visit to Belgium is complete without a bite of chocolate. While you'll be spoiled for choice by the more mainstream chocolate houses, like Leonidas and Neuhaus, if you're looking for a special Christmas treat then Pierre Marcolini and Laurent Gerbaud are both worth a visit. If you need any extra chocolate inspiration, we share another seven chocolate houses on our blog.
Woolf down a waffle
Waffles are a Belgian delicacy. While locals will always stick to their favourite, either the Brussels waffle which is thin and fluffy, or Liege waffles, which are sticky and heavy, you should try both!
The first goes excellently with chocolate sauce, the latter is best eaten hot off the waffle iron on the street corner, while taking in the beauty of the city. We're very much in camp Liege…
Not into chocolate or waffles, but looking for a touch of French patisserie? Then we can recommend Chouconut, which is a choux pastry heaven you won't want to leave.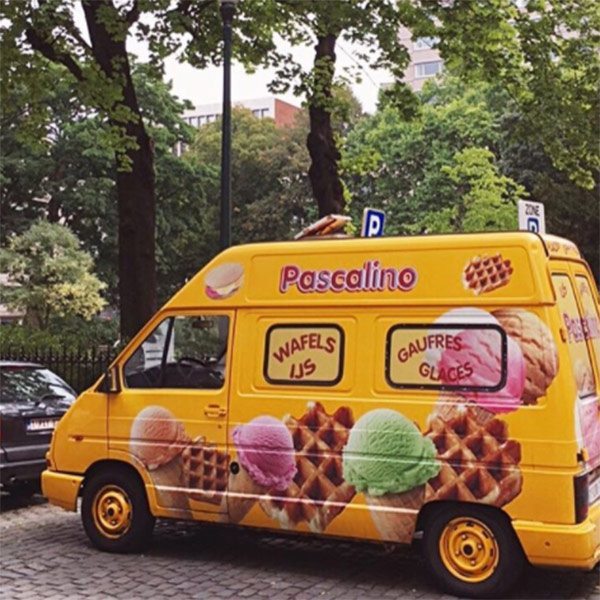 And finally…the beer
Beer is present everywhere you look, and around Christmas, bars will start serving rich, dark (and very strong) Christmas beers.
Two central beer bars that we really enjoy are Poechenellekelder and Moeder Lambic, and there are plenty more beer bars on On Food and Drink.
And last but not least, a foodie / drink/ and overall just plain nice Brussels spot is Pin Pon. It's always stood out for us. It's open from dusk 'til dawn. And this converted fire station is ideally located across the Jeu de Balle daily fleamarket. It serves great food, has an extensive local Belgian beer list and oozes that Brussels laid-back atmosphere.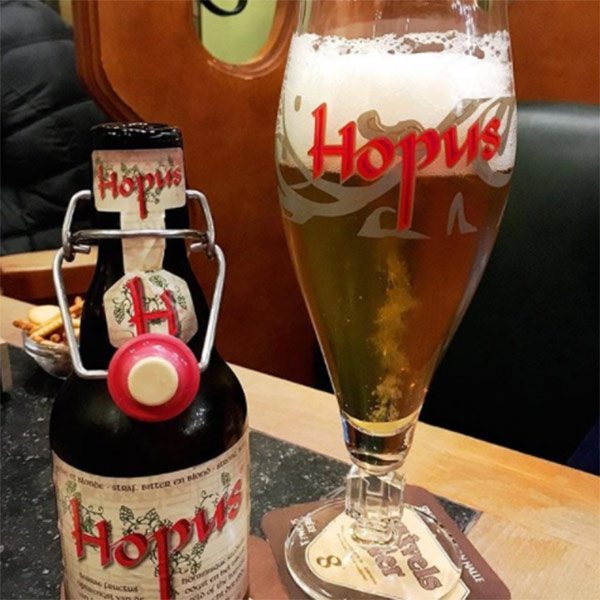 You can hear more from Andreaa in our podcast, too.
Subscribe to our magazine
Subscribe to delicious. magazine this month for a half price subscription
Subscribe