11 weird and wonderful Easter eggs for 2020
Easter time is almost here and when it comes to chocolate eggs, rumour has it that ordinary is out and obscure is most certainly in.
From extra thick shells and vegan varieties to a box of eggs made entirely from cheese, if you're on the lookout for something a little different this year, then check out our weird and wonderful shortlist for 2020.
We know that Easter this year might be a little different to the norm so we've tried to include Easter eggs that you can purchase online or from major supermarket chains. However, we strongly encourage you to shop responsibly, only when necessary and to follow government advice.
M&S Extra-Thick Blonde Easter Egg, £12/500g in selected stores
For the real white chocolate enthusiasts out there, M&S's extra-thick offering is truly egg-ceptional. A white chocolate shell encases a caramel-ly 'blonde' inner layer to create one super thick and creamy casing. It's toasty, butterscotch-like flavour adds a level of complexity that white chocolate doesn't quite have. We're BIG fans.
And if you like white chocolate, then here are 15 recipes for those who strongly believe it's the best chocolate.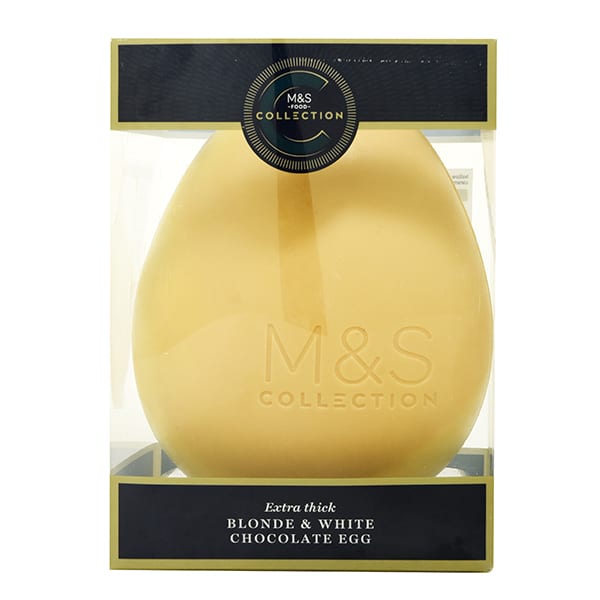 The Chocolate Libertine Marigold Egg, £29.95/270g
This burst of sunshine is hand-painted using coloured cocoa butter by artisans in Buckinghamshire. The outer shell is white chocolate and there's a milk choc layer within (like a posh Kinder egg).
Malteser's White Chocolate Egg, £10/287g at Tesco
Maltesers' popular truffles (gratifyingly crunchy with honeycomb) were given a white chocolate makeover last year. Here, they're paired with a milky white egg and the results are sensational.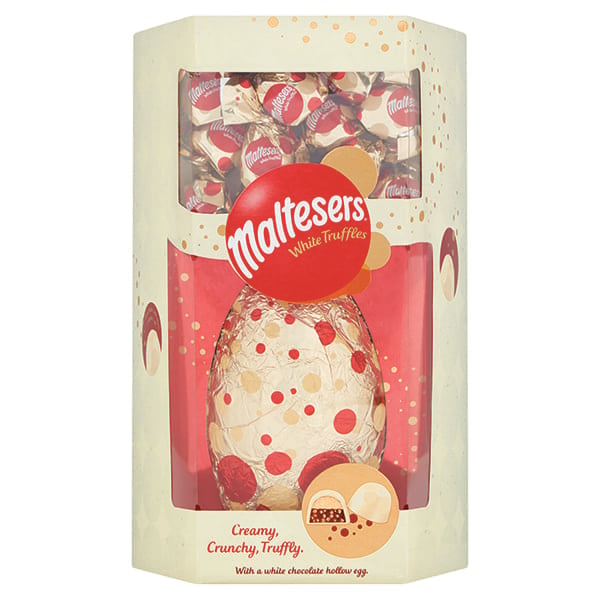 Tony's Great Big Chocolate Eggs, £4.49/155g
The uneven division of flavours (including caramel sea salt and pretzel toffee) in this carton of solid mini eggs reflects Tony Chocoloney's aim to end inequality in the industry – plus the eggs taste fantastic.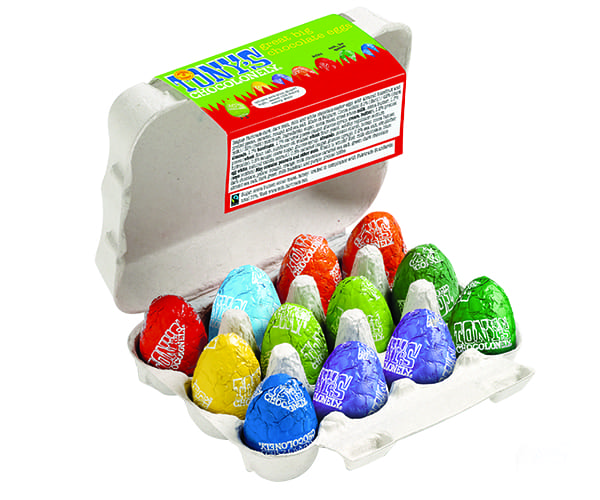 Daylesford Gardener's Egg, £30/300g
A handsome milk chocolate egg to appeal to the wannabe (or actual) escape-to-the-country type. Includes borage, blue cornflower and calendar seeds to ensure a blooming summer.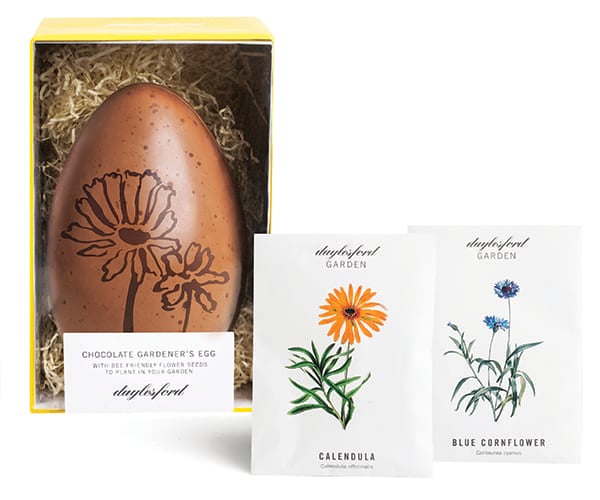 Chocolarder Oat Milk Easter Egg, £22/185g
This vegan option by Chocolarder is made from 60% cocoa solids, unrefined cane sugar and (drumroll please) oat milk – that's it! It's technically classified as milk chocolate but has the intense, slightly bitter flavour of dark (if you're not a fan of the latter, we don't recommend it).
However, to all those who believe oat milk is the most superior of milk alternatives, this egg has your name written all over it.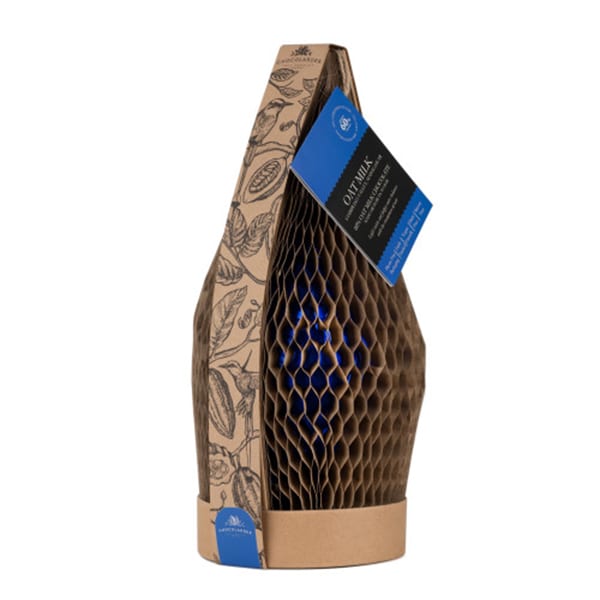 Heston from Waitrose Chocolate Hen's Eggs with a Banoffee Centre, £6/150g
Trust Heston Blumenthal to come up with something whacky and wonderful for Easter time. This year, go bananas for his banoffee-inspired 'hen's eggs'. White chocolate shells encase a two-tone ganache centre: a fresh banana purée ganache and a dark chocolate caramel ganache. Skip the boiling part and grab a spoon!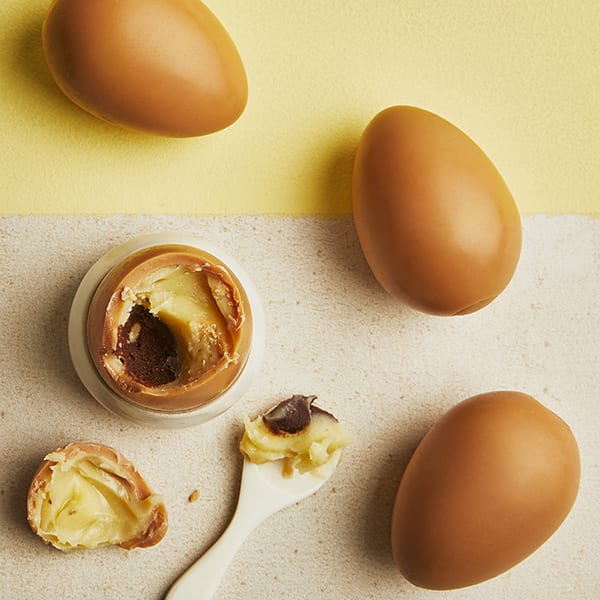 Lakrids Easter Egg – Crispy Caramel Chocolate Coated Liquorice, £17.90, /300g
These charcoal black beauties are most certainly not your every day Easter eggs. Small balls of liquorice are enrobed in salted dulce de leche caramel chocolate, encased in a crisp sugar shell and finished with a dusting of edible silver. Even if you're not a liquorice-lover, these chocolates are so good they might just change your mind.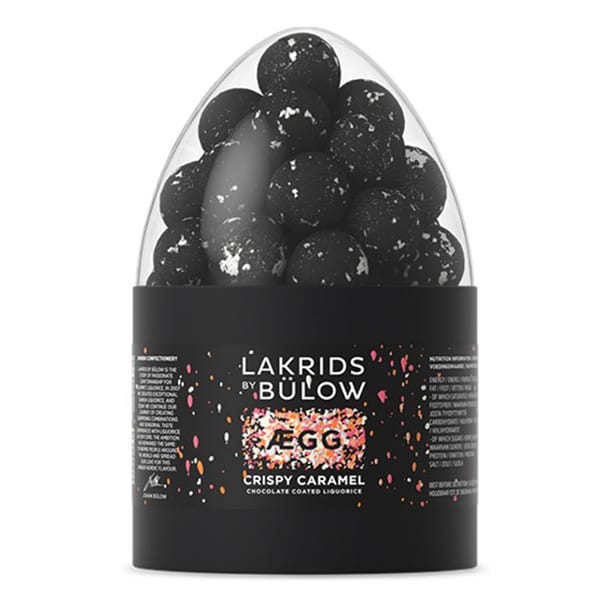 Marks & Spencer, Box of 6 Mini Cheesy Eggs, £8.50/350g, available in store
This satisfyingly heavy egg box from M&S is enough to deceive and delight any cheese-loving recipient. Forget normal eggs or classic chocolate versions – this box is filled with six mini cheesy eggs! Each 'egg' is filled with Barber's Farmhouse Cheddar and a vintage 18-month matured Red Leicester "yolk", and encased in a hand-dipped duck egg blue wax 'shell'. For those who prefer savoury treats over sweet, this brilliant box would be our top choice.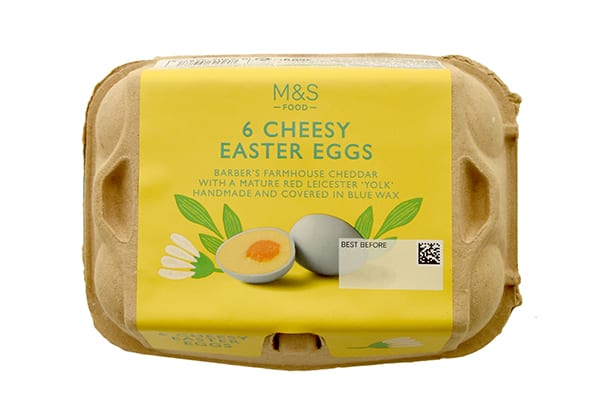 Aldi Flutter and Bloom Egg, £14.99/700g, available in store
Aldi's utterly elegant Easter offering features 700g of thick milk chocolate, a mini blonde egg hidden within and 3D butterflies and flowers for decoration. It's weird and wonderful and we're 100% here for it.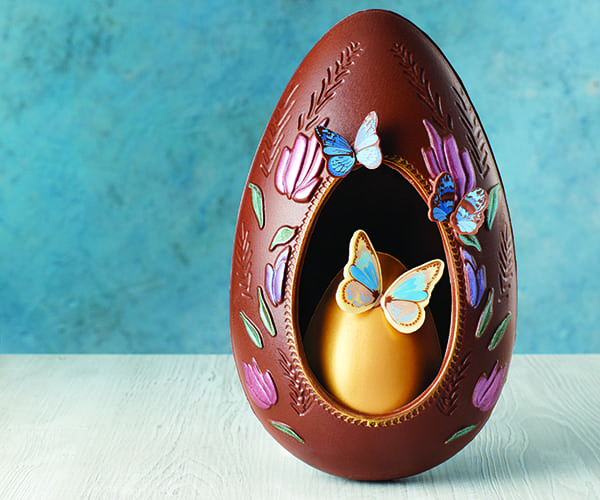 Niedregger's Marzipan Nostalgic Egg, £6.98/100g
The marzipan-connoisseurs at Niedregger are on a mission to prove that this nutty confectionery isn't just for Christmas. Always one to deliver truly stunning gift-able products, their Easter offering this year is certainly no exception. We love this perfectly-formed 'Nostalgic Egg': a compact and beautifully decorated egg-shaped box filled with marzipan praline 'sweets'. Once you've gobbled its contents, keep, fill and showcase the box in your home – it would make a pretty (and useful!) ornament in a bedroom or living room.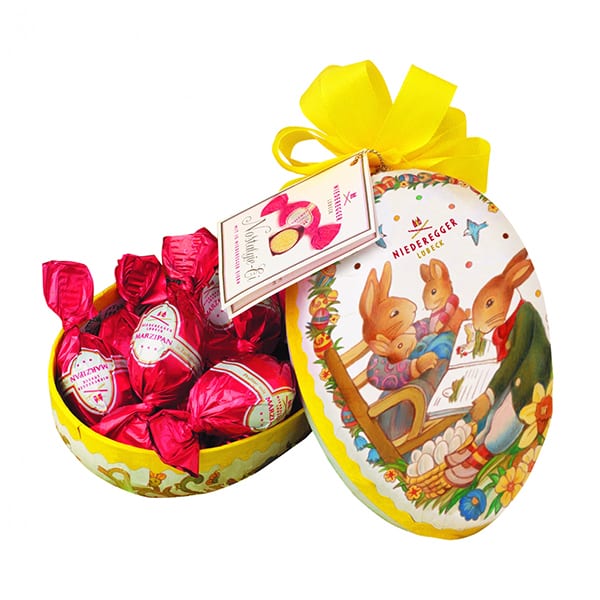 And once you're full to the brim on chocolate, take a gander at our Easter recipe collection.