Cooking conversion tables
In this handy section, you'll find oven temperatures, weights for dry ingredients, liquid measures and tablespoon conversions for the UK, US and Australia – all in one tidy place.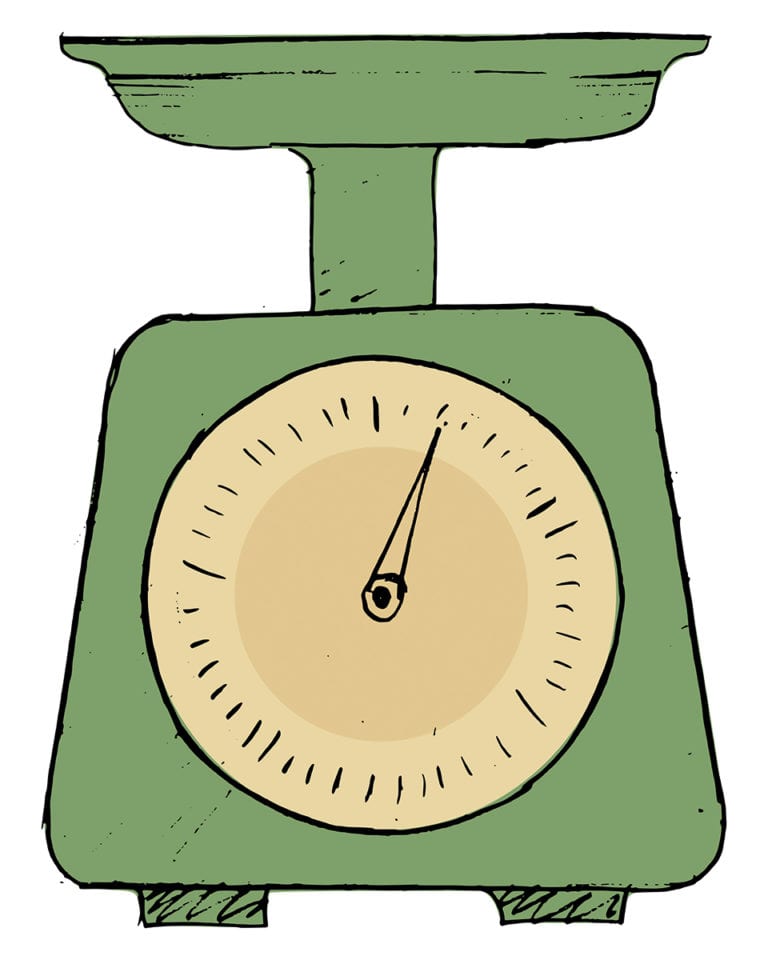 As a general rule, Europeans and Australians follow the metric measurement system and Americans follow the imperial system. The conversions listed here are approximate for imperial.
Oven temperatures
| | | | | |
| --- | --- | --- | --- | --- |
| °C | Fan °C | °F | Gas | Description |
| 110 | 90 | 225 | ¼ | Very cool |
| 120 | 100 | 250 | ½ | Very cool |
| 140 | 120 | 275 | 1 | Cool |
| 150 | 130 | 300 | 2 | Cool |
| 160 | 140 | 325 | 3 | Warm |
| 180 | 160 | 350 | 4 | Moderate |
| 190 | 170 | 375 | 5 | Moderately hot |
| 200 | 180 | 400 | 6 | Fairly hot |
| 220 | 200 | 425 | 7 | Hot |
| 230 | 210 | 450 | 8 | Very hot |
| 240 | 220 | 475 | 8 | Very hot |
Weights for dry ingredients
| | |
| --- | --- |
| Metric | Imperial |
| 7g | ¼ oz |
| 15g | ½ oz |
| 20g | ¾ oz |
| 25g | 1 oz |
| 40g | 1½oz |
| 50g | 2oz |
| 60g | 2½oz |
| 75g | 3oz |
| 100g | 3½oz |
| 125g | 4oz |
| 140g | 4½oz |
| 150g | 5oz |
| 165g | 5½oz |
| 175g | 6oz |
| 200g | 7oz |
| 225g | 8oz |
| 250g | 9oz |
| 275g | 10oz |
| 300g | 11oz |
| 350g | 12oz |
| 375g | 13oz |
| 400g | 14oz |
| 425g | 15oz |
| 450g | 1lb |
| 500g | 1lb 2oz |
| 550g | 1¼lb |
| 600g | 1lb 5oz |
| 650g | 1lb 7oz |
| 675g | 1½lb |
| 700g | 1lb 9oz |
| 750g | 1lb 11oz |
| 800g | 1¾lb |
| 900g | 2lb |
| 1kg | 2¼lb |
| 1.1kg | 2½lb |
| 1.25kg | 2¾lb |
| 1.35kg | 3lb |
| 1.5kg | 3lb 6oz |
| 1.8kg | 4lb |
| 2kg | 4½lb |
| 2.25kg | 5lb |
| 2.5kg | 5½lb |
| 2.75kg | 6lb |
Liquid measures
| | | | |
| --- | --- | --- | --- |
| Metric | Imperial | Aus | US |
| 25ml | 1fl oz | | |
| 50ml | 2fl oz | ¼ cup | ¼ cup |
| 75ml | 3fl oz | | |
| 100ml | 3½fl oz | | |
| 120ml | 4fl oz | ½ cup | ½ cup |
| 150ml | 5fl oz | | |
| 175ml | 6fl oz | ¾ cup | ¾ cup |
| 200ml | 7fl oz | | |
| 250ml | 8fl oz | 1 cup | 1 cup |
| 300ml | 10fl oz/½ pint | ½  pint | 1¼ cups |
| 360ml | 12fl oz | | |
| 400ml | 14fl oz | | |
| 450ml | 15fl oz | 2 cups | 2 cups/1 pint |
| 600ml | 1 pint | 1 pint | 2½ cups |
| 750ml | 1¼ pints | | |
| 900ml | 1½ pints | | |
| 1 litre | 1¾ pints | 1¾ pints | 1 quart |
| 1.2 litres | 2 pints | | |
| 1.4 litres | 2½ pints | | |
| 1.5 litres | 2¾ pints | | |
| 1.7 litres | 3 pints | | |
| 2 litres | 3½ pints | | |
| 3 litres | 5¼ pints | | |
UK-Australian tablespoon conversions
1 x UK or Australian teaspoon is 5ml
1 x UK tablespoon is 3 teaspoons/15ml
1 Australian tablespoon is 4 teaspoons/20ml
Subscribe to our magazine
Subscribe to delicious. magazine this month, save over 40% and get a free 1 year tastecard membership
Subscribe