Five minutes with Rosemary Shrager
Rosemary Shrager tells us of her fondest food memories.
She shares recollections of ham, baking competitions and her family's must-eat dinner plus find out why Rosemary has created a new Elizabeth sponge recipe.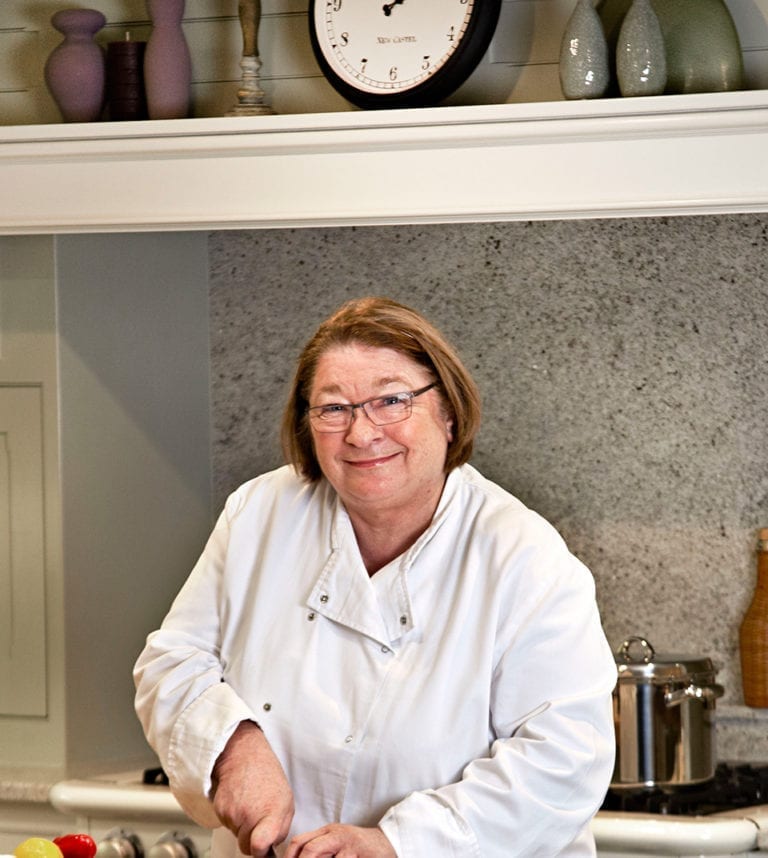 Rosemary's first memory of food
My first memory of food is ham. When I was a little girl my mother always used to cook ham – she used to boil it up first then roast it.
The first recipe Rosemary learned to cook
I used to enter into local fairs and competitions and I remember making scones, with my mother, with rancid butter – it was always just turning. I could never understand at the time why using the off butter made the best scones! Now I know why – it's almost like sourdough, it makes sense.
The one recipe that Rosemary can't live without
I just can't live without my famous chicken and potato pie – if I took it off our family menu, they would lynch me!
A recipe that denotes where Rosemary is at the moment
I've just designed an Elizabeth sponge, for Kenwood, to celebrate Queen Elizabeth's reign. I'm a royalist and I believe the royal family does a phenomenal job for the country. So this recipe is really special to me.
Rosemary's favourite recipe on the delicious. website
I love the summer pudding recipe because it's seasonal at the moment and looks so delicious. I'd serve it with vanilla ice cream.