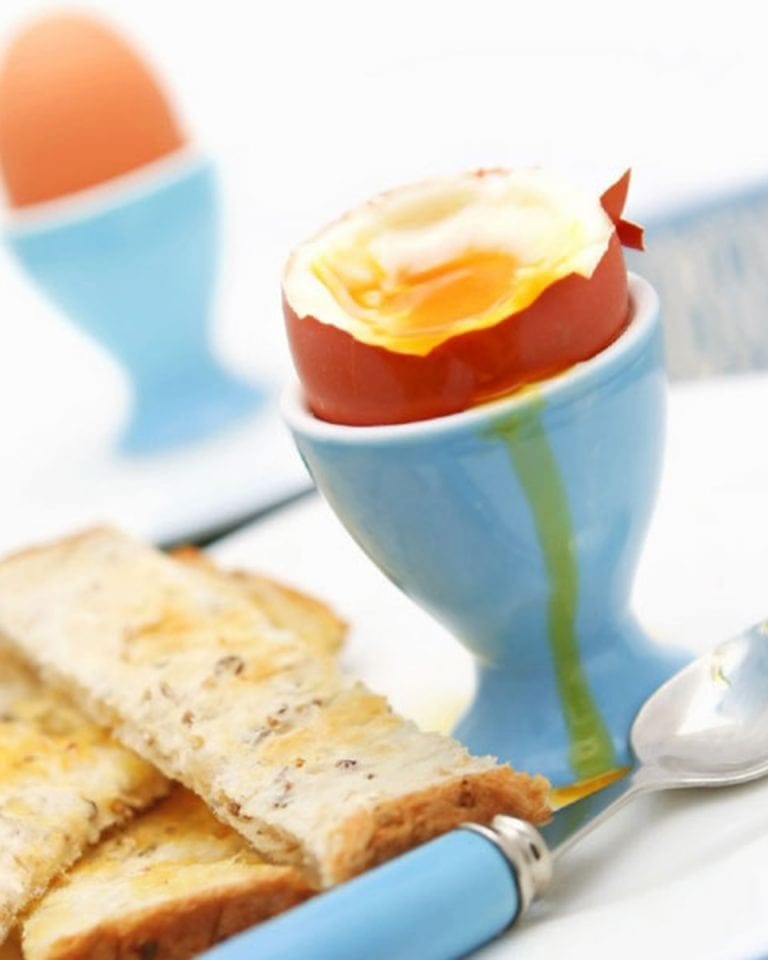 Serves 1

Ready in 10 minutes
Use our boiled egg and soldiers recipe to get the perfect runny yolk to dip your toast soldiers into. Remember, if you're cooking a large egg, add an extra minute to the cooking time.
Once you've how to make boiled egg, you can also make our classic egg mayonnaise; the ultimate sandwich filler.
Vegetarian recipes
Ingredients
1 medium free-range egg
1 wholemeal bread slice
Small piece of softened butter, for spreading
Method
Half-fill a small saucepan with water. Put on the hob over a medium heat and bring to the boil. Once boiling, gently lower the egg into the saucepan using a long-handled, slotted spoon. As soon as the water comes back to the boil, set the timer for 4 minutes. This will give you a lovely soft-boiled egg with a runny yolk, which is perfect for dipping your toast soldiers into. If you want the yolk to be slightly firmer, boil the egg for 5 minutes. If you want a hard-boiled egg with a firm yolk you will need to boil it for 7 minutes.
When the egg is done, carefully lift it out of the pan with a slotted spoon. Put it into an egg cup.
Pop the bread into the toaster and toast until golden brown. Put it on a chopping board and spread it with butter, then cut it into long strips to dip into the egg. Serve the egg with salt and pepper pots.
delicious. tips
Make sure your eggs are at room temperature before boiling. If they're been in the fridge, take them out 30 minutes before cooking them.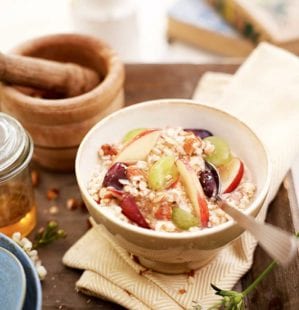 Bircher muesli
This hearty breakfast recipe can be altered to include your favourite seasonal fruit.