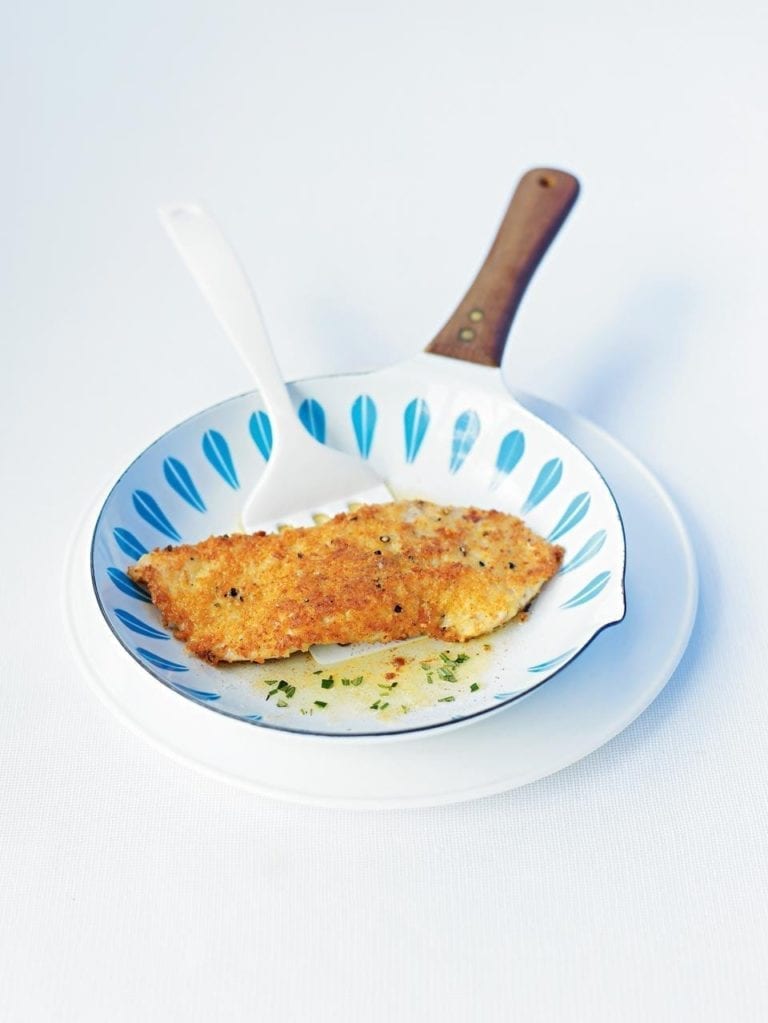 Serves 2

Ready in 20 minutes
The crunchy parmesan coating makes this turkey steak recipe a midweek meal to look forward to. Serve with potatoes, chutney and a green salad for a quick and easy meal for two.
Looking for more easy ideas with turkey steak? See our parmesan turkey with roast tomato and basil potatoes
Ingredients
2 turkey steaks
1 beaten egg
3 tbsp grated parmesan or Grana Padano
3 tbsp breadcrumbs
1 tbsp finely chopped fresh rosemary
Chutney, potatoes and rocket, to serve
Method
Using a rolling pin, flatten the turkey steaks between sheets of cling film. Season and dip into the beaten egg. Mix the cheese and breadcrumbs together and use to coat the turkey.
Fry gently in butter and oil with the rosemary until golden. Serve with chutney, potatoes and rocket.