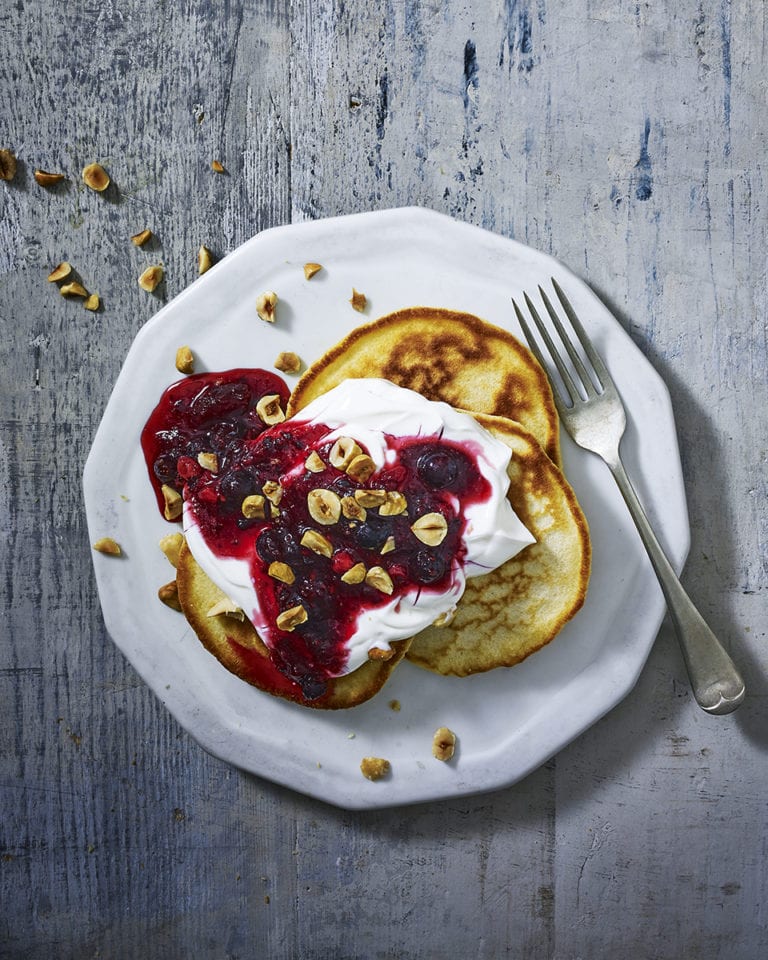 Test kitchen approved
Serves 4

Ready in 10 minutes
This quick and easy cranberry compote is ready in just 10 minutes. Top your pancakes with it or add it to granola and yogurt for breakfast.
How about making these easy pancakes to go with your cranberry pancake topping?
Ingredients
75g fresh or frozen cranberries
125g mixed frozen berries
3 tbsp golden caster sugar
1 tbsp freshly squeezed orange juice
To serve
Pancakes, buy ready-made or make these buttermilk pancakes
Greek yogurt
Chopped hazelnuts, toasted
Method
Put the cranberries in a small pan with the mixed berries, sugar and orange juice. Gently heat, stirring occasionally, until the sugar has dissolved and the berries have softened.
Bring to a simmer and mash lightly to burst the berries. Taste and add more sugar or juice, if you like. Serve warm spooned over pancakes topped with the greek yogurt and sprinkled with hazelnuts.