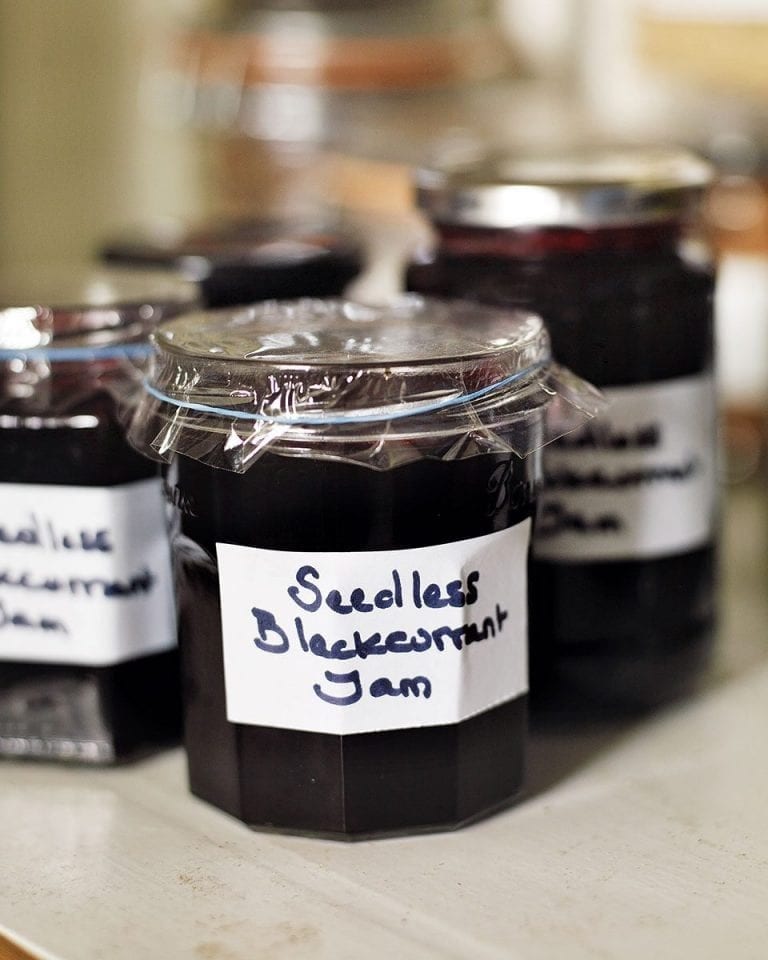 Makes 5 x 350g jars

Hands-on 25 min, plus setting
Want to make your own blackcurrant jam. OF COURSE  you do! There's little wholesome than making  your own from freshly picked berries. Once it's set, spread it thickly on white bread or between layers of cake for a twist on Victoria sponge.
Or, how about trying these cute biscuits?
Dairy-free recipes

Gluten-free recipes