Sustainable Wood
Debra Waters talks to Jo Wood about Mrs Paisley's Lashings, her eco-friendly pop-up restaurant with a sustainably-sourced menu.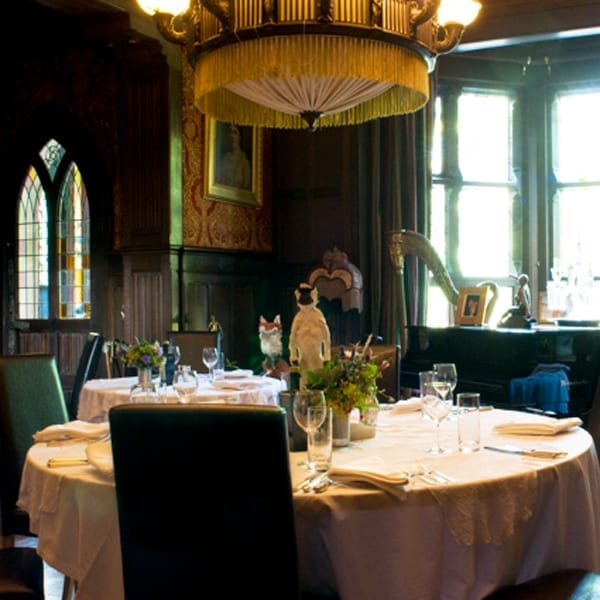 Jo Wood, a former model and ex of Rolling Stones' guitarist Ronnie Wood, has built up a reputation as a passionate advocate of all things organic – as well as her celebrity-endorsed Jo Wood Organics beauty range she hosts the rather wonderful
Mrs Paisley's Lashings
, with a menu from
organic chef and eco-friendly restaurateur Arthur Potts Dawson.
The name Mrs Paisley's Lashings came about because
I wanted something that reflected the Victorian thing but with a double meaning… something a bit cheeky.
My house is Victorian.
The main part was built by Queen Victoria for Prince Albert as a hunting lodge. Lillie Langtry lived down the road. You can imagine the parties.
It's the last Lashings at Holmwood House because I'm moving.
I'm here on my own, in this really big house. My kids have grown up. I've had a good run, but it needs a family.
When I came up with the idea for a pop-up, Arthur was the first person I thought of.
So I called him and he said yes immediately. He devises the menus, dictated by what's in my garden.
Jerry Hall told me about Arthur years ago
then he started cooking at our club (Jo and Ronnie owned the Harrington Club in South Kensington) where I introduced him to my organic garden. He gives me a credit in his book; I was thrilled about it.
Last summer we had truffles on the menu.
And Arthur made a great pâté: he looks at what's in front of him and goes with what he's got. He's a great chef.
I have to have a garden.
But I only really need a little one to grow enough food for me. I've got carrots this year, radishes and beetroot. I keep it simple. My favourite part is picking the veg. I'm not so patient at potting.
Any waste food from the pop-up goes to the chickens.
They're very happy hens; they get leftover salads, melon, rhubarb. They help me get rid of it all.
My advice to other sustainable pop-ups is
to think about what you're doing. We get rid of all our waste food. Bottles go to
in Chiswick, are flattened and made into butter dishes. Think about where you get your food from. It's a good idea to go to allotments – they sell off their food and most are organic. Keep your ingredients local; we use local farms and honey keepers.
There's a project called Abundance
where people collect surplus fruit from orchards. They get apples and pears then make jam or give it away. There's so much produce out there but you do have to look for it.
On the very first night I opened my home to strangers it was really weird.
I was very nervous but because I changed the house to become a restaurant and bar I completely forgot I was in my own home. At the first Mrs Paisley's the guests had a nosey; it became like a normal restaurant after that.
Getting the ambience right was easy
once I'd laid the tables in the dining room and front hall for the restaurant, lit candles, and had music playing with a great playlist from Leah, my daughter.
I'd invite close friends to my dream dinner party.
A girlfriend who's a vintage clothes dealer; Kate Moss; Fran Cutler. Oh, and James Dean. I watched him on TV the other night. I've always been a fan of him and Marilyn (Monroe) – all the old greats.
I must mention my great friends Hendrick's.
It's a small producer of gin we use. I have a fabulous, wonderful guy behind the bar making the greatest cocktails. I grow all the mint in the conservatory and the bar staff just pick it from behind them.
Our profits go to Mrs Paisley's Gardens,
an initiative that supplies tools and seeds to schools and helps kids to plant. It's great for kids to see where food comes from, especially ones that eat fast food and live in high-rise flats.
I'm doing Mrs Paisley's pop-up at
. It's Victoriana in a tent. I'm honoured that they asked me to do it. And in my new place I'm sure I'll do another.
When I was very ill the herbalist Gerald Green wrote to me saying he could put my disease into remission for life.
It was a whole new thing for me; I never realised food was so contaminated with chemicals. I can't believe we're all being so stupid. I went on a 'pure diet' and started changing everything: no wheat; no sugar; no dairy; no salt. I cleaned my system right out.
The problem turned out to be a perforated appendix that inflamed my intestines.
But by then I realised organic is what we should all be doing. It was so hard to find organic food at first, which is why I started gardening.
I'm an organic girl.
I've been like that for so long I don't think of doing anything else. I'm so used to recycling it's part of my life. It's ingrained in me.
The hardest to convert was my eldest, Jamie.
He still eats sweets and drinks Coke.
Sugar is the most aging thing a woman can have.
I eat it naturally but I hate sugar. And white bread. And I'm not crazy about red meat
I'm open to trying all food.
Except tripe.
I'm mad about raw food.
I always have a great raw food hamburger in Santa Monica.
I'm a fishy person.
I love fish, I love lobster, I love scallops. Am I Pisces? Yes I am!
Visit
to book a table.
Arthur Potts Dawson is the eco-friendly executive chef of Acorn House in London's King Cross. See the
.
Abundance is localised projects around the UK: see the
for information.
Subscribe to our magazine
Subscribe to delicious. magazine for HALF PRICE
Subscribe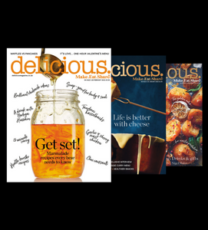 Join our newsletter
Packed with menu ideas, recipes, latest competitions and more...