All About Rum
Once the fuel of choice for hard-drinking European navvies of the seventeenth century, rum is experiencing something of a resurgence, showing it can stand alongside the greatest Scotches and Cognacs. More…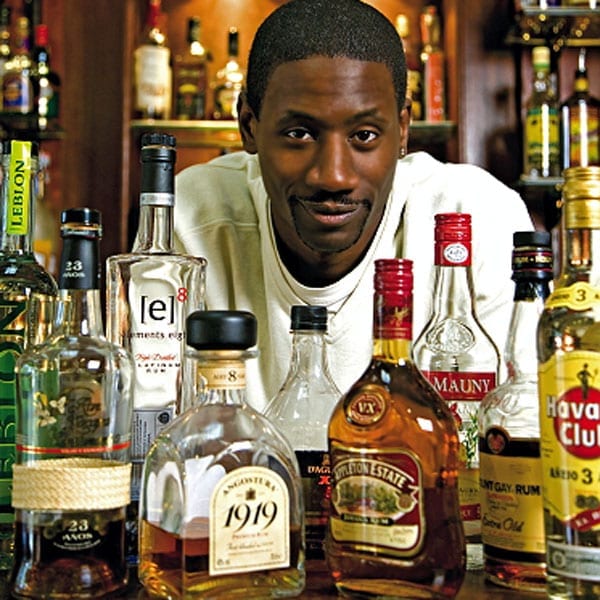 There's a diverse range on offer and it's adaptable behind the bar and in the kitchen. Craig Butcher sought out renowned UK rum ambassador Ian Burrell to lift the lid on Caribbean rum.
Ian Burrell has Caribbean parentage and rum in the blood – but for the last 10 years he's made it his mission to learn more about this spirit and to share what he's learnt.
What Is Rum?
Rum is a spirit distilled exclusively from sugar cane and is produced around the world but particularly in the Caribbean. Sometimes it feels like anything goes, but there are some loose definitions – in Europe, rum can't be less than 37.5% alcohol, it can't be made from sugar beet and you can't add other spirits to it. The primary ingredient, sugar cane, takes three different forms – as sugar cane juice (typical of the ex-French islands of Martinique and Guadeloupe), and as a syrup from boiled sugar cane juice (rare, but two examples are Ron Zacapa in Guatemala and Barbancourt in Haiti). The third and most common method is from molasses, which is a by-product from making sugar.
How is rum made?
Fermentation of the pressed sugar cane takes place, as with other spirits like whisky, using natural yeasts to initiate the production of alcohol. This is left to ferment for 24-36 hours for lighter rums, and up to 72 hours for some darker rums. It is then distilled in one of three ways: single-batch 'pot still' rums, including Appleton Rum from Jamaica and El Dorado from Guyana, gain roundness and warmth but tend to be more expensive, while continuous-process 'column stills' like Bacardi give a lightness and fruitiness to the rum. The third and most popular method is to blend rums produced by both methods. Unlike whisky, the vast majority of rums benefit from being blends rather than single origin. The rum then ages in used or new oak barrels, such as bourbon casks, to age for a minimum of one year though some are left for 15 years or more, only at this point does the rum start to colour, absorbing the aromas from the barrel and its surroundings. Some rums, like Bacardi, are then charcoal-filtered to extract the colour and return it to a clear state.
A rum job
'Tropical ageing'
With hot days and cool nights, rums age much faster than Scotch whiskies. A typical 5-year-old rum may be the equivalent of a 10 or 15-year-old whisky in the glass. Beware brands indicating 'average ageing', which is the average age of rums in the bottle rather than the minimum age.
Tasting rum
Most rums are highly aromatic, some with up to 640 different aromas, all derived from the sugar cane and the wood. Expect base notes of vanilla, cocoa and natural spices including musk, all-spice and coffee. Above that, expect herbs and fruits from citrus through to mangoes which all come from the sugar cane's surroundings, so origin is important. You're looking at colour, clarity and a nice golden hue for aged rum – if it's aged you'll see a little tiny green hue at the edge of the rum where it meets the glass. Good rum can be drunk neat, with ice or a dash of water to release the flavour or mixed in lieu of vodka for cocktails.
The spiritual home of rum
The four styles of rum
There are four broad styles of rum, including Jamaican which can be big, heavy, with lots of fruits; French, which is light but strong in alcohol with herbal and grassy notes; the Demerara style which is versatile, quite fruity and big in flavour, but with a drier finish; and Spanish, which is light, clean and not too fruity, much like a sherry.
Ian's three to try:
Entry-level
If you've never tried rum, try it in a cocktail like a daiquiri or your favourite vodka-based drink. Try Bacardi, on sale everywhere (or buy it here) – it's light and made to mix.
Thirsty for more?
Something you can sip or have with just one mixer is an Appleton Estate Reserve Jamaican 8-year-old (buy it here). Medium-bodied and quite fruity, it partners well with ginger beer and a squeeze of lime.
Go all-out
For something rather special, try an El Dorado 15-year-old from Guyana (buy it here). Equivalent to a 30 or 45-year-old whisky, it's sophisticated and an excellent example of a well-aged rum. Have it straight, over ice, or with a dash of water.
Pairing Rum With Food
Rum tends to add a little sweetness and spice to dishes so is really versatile in the kitchen; use it to marinade meats, glaze jerk chicken, add depth to jambalayas, or in sweet desserts and ice cream.
Click for delicious. recipes with rum
Want to learn more?
The UK's most comprehensive celebration of rum, The Rum Experience, takes place in London between Saturday 24-Sunday 25 October 2009. Visit the website for more information.

Subscribe to our magazine
Subscribe to delicious. magazine for HALF PRICE
Subscribe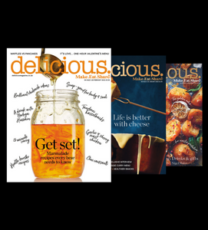 Join our newsletter
Packed with menu ideas, recipes, latest competitions and more...