Baking in Ghana, with Benjamina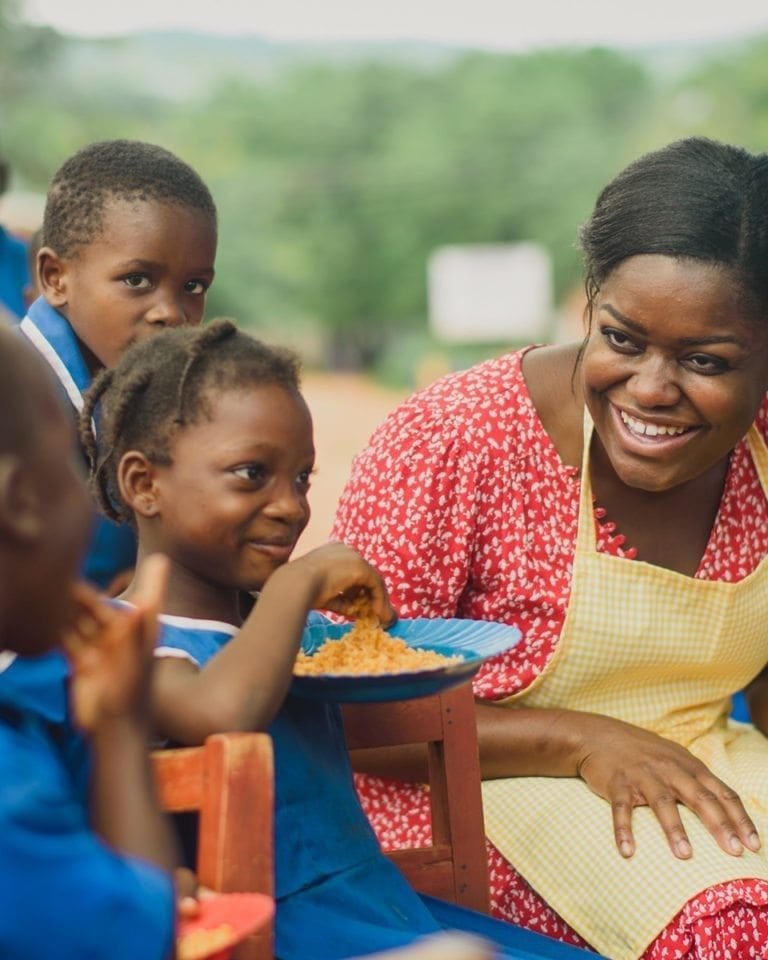 Akwaaba. Or, "welcome". Akwaaba was one of the first words spoken to me as I arrived in Ghana. It's a word that so beautifully sums up my experience and time with people who were so overwhelmingly inviting.
Since appearing on The Great British Bake Off, I've been lucky enough to work with some amazing people and initiatives.
Over summer 2017, I had the privilege of travelling to Ghana with Compassion UK. I visited many their projects, to explore the important role that food and nutrition plays in the lives of sponsored children.
Community in action
I love seeing real community in action and this was really evident in Ghana. Local, close-knit communities supported each other in a number of ways. For example, we visited a family with a daughter who was great at making cakes and was able to earn some extra money from selling them, but she had no oven! And so, a family across the road let her use their oven to bake all the cakes she needed. This to me is how community works and it was such a joy to see. It made me think about my own neighbours and whether I'm even aware of any needs they may have that I could help with.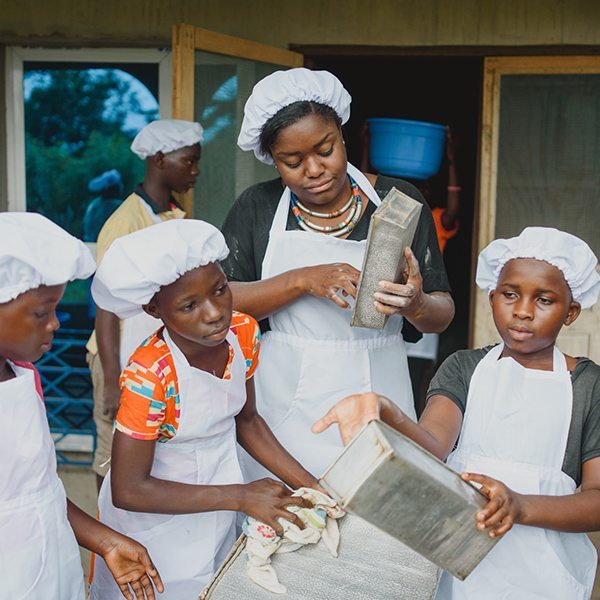 Focussing on food
Being a trip focused on food, I ate everything in sight! Ghana is such a bold, vibrant and colourful country. This is definitely reflected in the food, which packs a punch.
At one of the projects we visited, a group of mothers prepared a feast for us. They used such beautiful ingredients. We ate everything from rich, meaty groundnut stews to yams, plantains and okra soup. Each dish was expertly spiced with not a measuring jug or set of scales in sight. Fiery pastes made from scotch bonnet chillies were ground meticulously by hand, then added to each large pot in generous amounts. I've grown up eating spicy foods and so I was able to handle the heat! (Just about…)
It was this warmth and flavour that I wanted to incorporate into one of the recipes I created for the Compassions eBook. And that's how I came up with my chilli and red pepper bread, which you can find in the eBook. Bread is such a simple and staple bake but it's also rather symbolic. To me, being around a table with others, and breaking bread together, signifies a sense of inclusion, comfort and a welcoming atmosphere.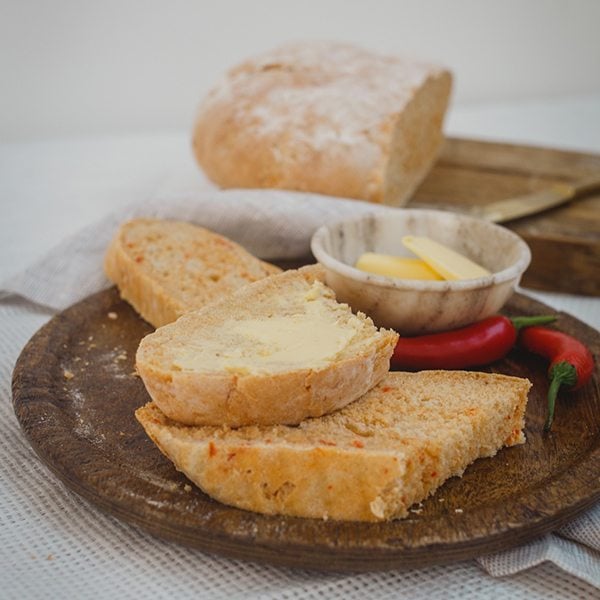 Teenage bakers
On our last day in Ghana we visited a project with an inspiring group of teenage bakers in Assin Bereku. This area has an unemployment rate of 30%. When people are employed, the average monthly income is £10.50 a month, and primary school fees alone can be as much as £50 a month.
Every Friday afternoon, these teens would come in to get started on the huge task of baking bread rolls for over 200 children who attend the project. They took such pride in their responsibilities. It's always so encouraging to see young people passionate and excited about baking. The rolls came out so soft and fluffy with a warming hint of nutmeg. They were served for breakfast to everyone, with a hot bowl of creamy porridge – the perfect start to any day.
More about Compassion
Compassion is an international child development charity. It has more than 60 years' experience working with some of the world's poorest children. More than 100,000 children are connected with British sponsors through Compassion UK, and at present more than 1.8 million children attend Compassion's church-based projects in 25 countries around the world.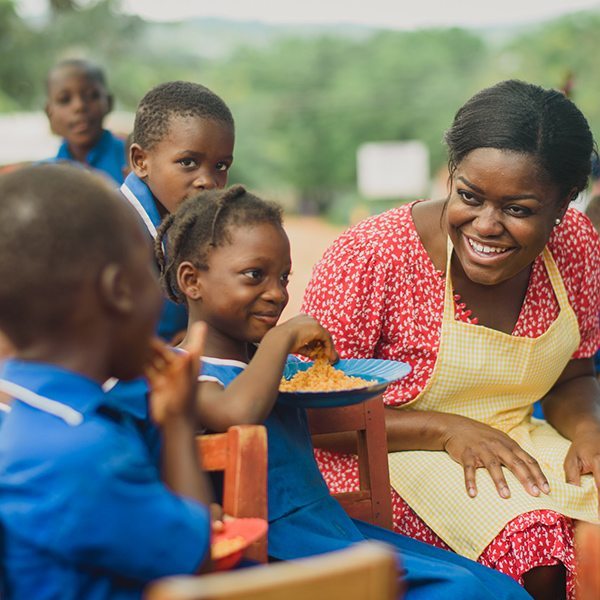 Compassion UK will be launching a downloadable e-book in honour of World Food Day in October 2017. The book will feature three recipes inspired by Benjamina's trip to Ghana, along with recipes and stories from other field countries around the world.
For more, listen to our podcast here:
Subscribe to our magazine
Subscribe to delicious. magazine for HALF PRICE
Subscribe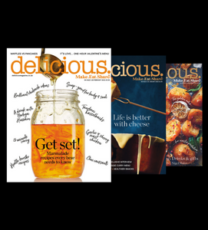 Join our newsletter
Packed with menu ideas, recipes, latest competitions and more...