Behind-the-scenes: Creating a feature for delicious. magazine
By Norwegian food writer Maria Villmones Bondeson
From the time I started reading delicious. magazine many years ago, I dreamed of a career in food writing and photography. Norway only had one or two food magazines at the time, so every time a new issue arrived in the 'imported' section of the magazine stands, I was the first to pick up a copy. delicious. magazine's tempting recipes and stunning images have always been a great inspiration to me and part of the reason I started my food blog almost 7 years ago.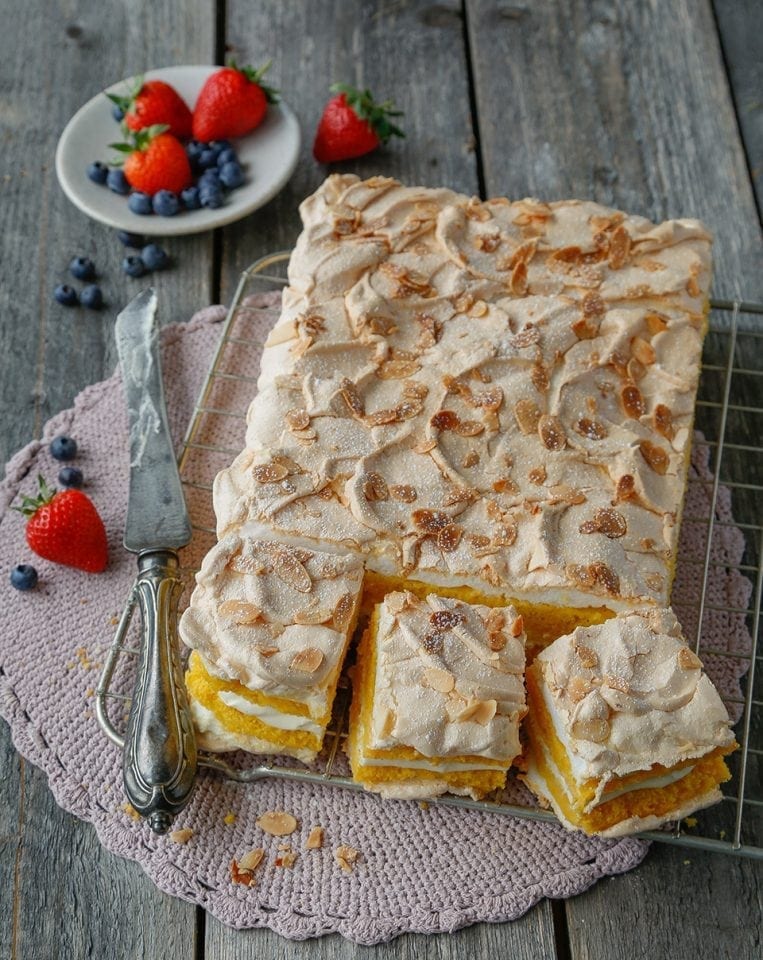 So, many years later, when my job as a teacher gradually gave way for an increasing number of assignments as a recipe developer and food photographer, I discovered the ad for a food writing workshop, at All Hallows, in Dorset, held by delicious. editor Karen Barnes. Long story short – after flying to England to attend a two-day course with the lovely Karen, I knew I had to take the plunge and send her a pitch.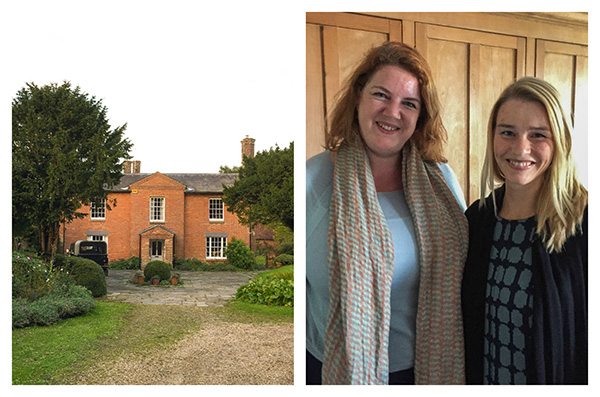 The pitch
The idea was based on my conception that Nordic baking in the UK printed press is usually limited to Swedish cinnamon buns and Danish pastries. Norwegian food and baking is hardly represented at all. So what else than suggesting Norway's national cake – verdens beste, which translates to 'world's best'. I have used the same classic recipe for ages – it's a fabulous example of Norwegian baking.
A few weeks and a handful of emails later the dream of having a feature in my favourite magazine was about to become a reality.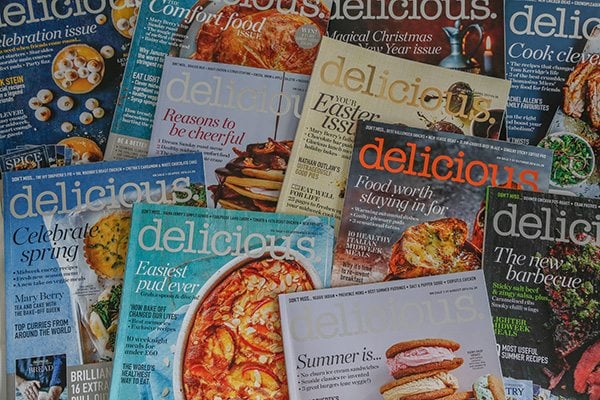 Getting started
Imagine being excited about something but at the same time terrified. That was exactly how I felt. I've been a recipe developer/writer/photographer for the last few years, so it's nothing new in that sense, but this time everything felt different. Creating material to be in print in what has been my favourite food magazine for years… Well, the pressure was on.
The photo shoot call sheet I received from delicious. art director Jocelyn Bowerman was inspiring and I was flattered to learn that the team had visited my blog to look for styling examples. The delicious. team specified which surface they wanted me to use: a worn, grey wooden board they'd spotted in one of my blog posts, which was actually put together from old planks I discovered in my parents' holiday cottage barn.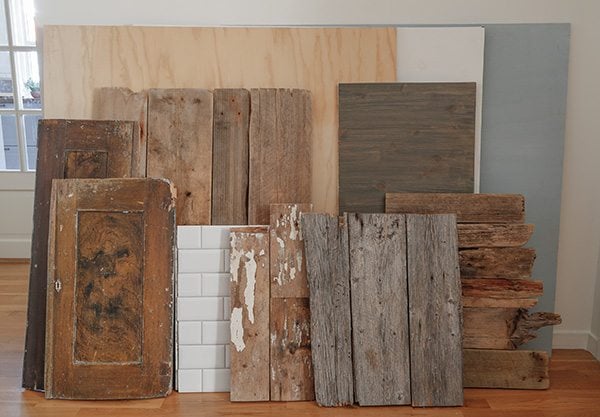 Props and preparations
The baking part of an assignment like this is often done in a rush, especially in winter when, where I live, daylight is limited to a few hours in the middle of the day. The winter darkness is a challenge for food photographers in the Nordic countries but, luckily for this shoot, spring was well on its way… One less thing to worry about!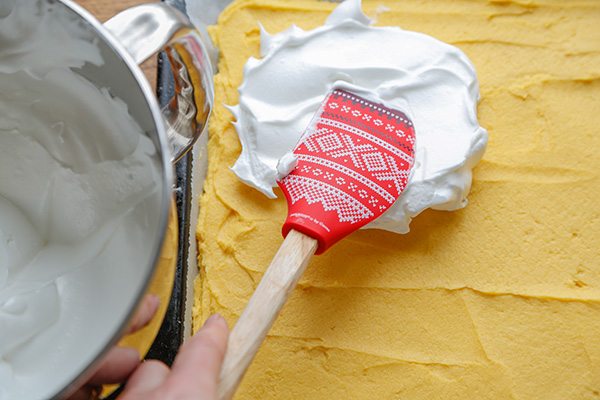 I always start a shoot by selecting potential props, linens and surfaces to create a physical mood board for inspiration. I've gathered a substantial number of props over the years and it's useful to pick out bits and pieces to set the tone.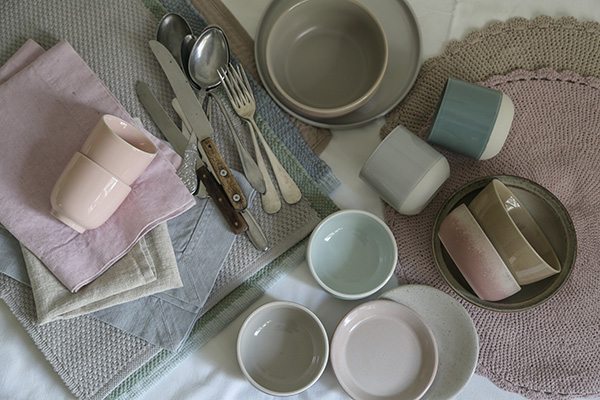 My office and studio is in my home and as I prefer to shoot in natural light I rarely use any lighting equipment. Instead, I spend time checking the weather forecast and planning which window to use. Direct sunlight is a food photographer's enemy and since the house doesn't have a suitable north-facing window, I often have to move around if the sun is out.
The shoot
Everything needs to be ready and laid out ready for when the dish (the cake in this case) is finished; you'd be surprised how quickly prepared food will deteriorate visually. Then the props, crockery and garnishes must be added, removed and moved around to create a variety of looks. Perhaps some more icing sugar or stray crumbs are needed, or the cream has stained the tablecloth so it needs to be replaced, or the berries you bought in good faith don't look as fresh as you'd like.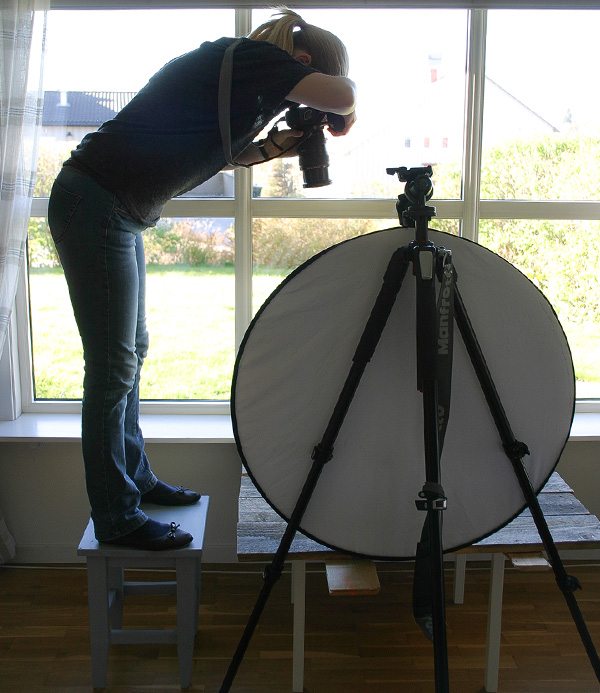 The styling part is where I can really be creative and, with time, you learn a lot about what works and what most likely won't. This time I wanted to make sure the delicious. team liked at least one of my shots, so after a little bit of Lightroom editing, I sent a number of images and crossed my fingers for a positive response.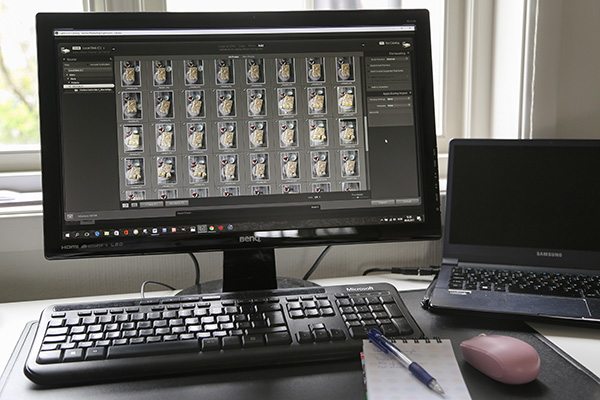 Loving what you do
Unless you're in the business yourself, you wouldn't think that such a simple photo of a cake could take much time. 'Just put the cake on a plate and press the button on the camera', right? Wrong. Most food photography in magazines, cookbooks and adverts are created by a team of people; there's shopping, planning, cooking, searching for props – then styling and arranging them– and then a professional photographer taking the photos. But I do everything myself. As a standalone freelance food writer, stylist and photographer (there's simply not a market for specialising in one field in my little country) I do all these steps, from making the trip to the shops through to the editing of the photographs – not forgetting the washing up…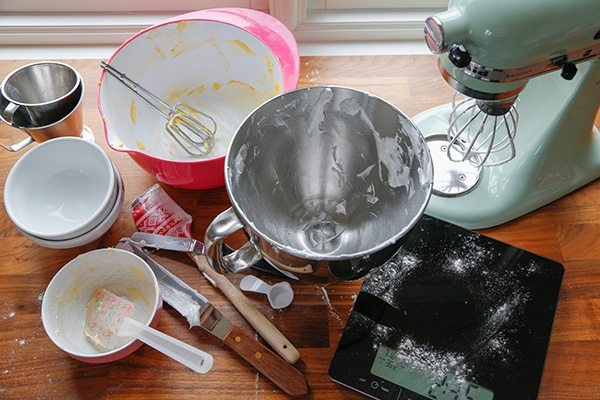 That said, I enjoy all the different processes and I learn so much along the way, growing more experienced (and hopefully more accomplished) after every feature I do.
The 'world's best' cake I made for delicious. is easy to make and oh-so glorious and here's a fun fact: when Jamie Oliver visited Norway some years ago, he praised this cake and said: "This really IS the world's best cake!" I hope you'll give my recipe, available in the June issue, a go – the title does not exaggerate!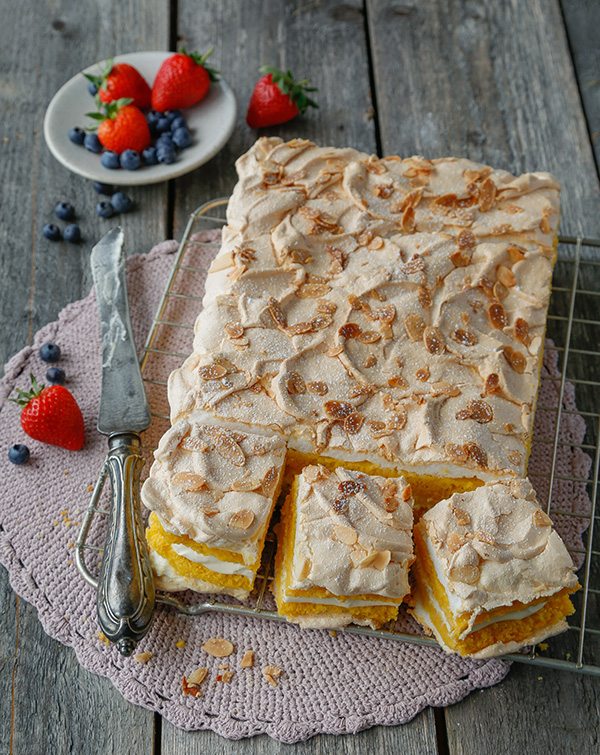 Subscribe to our magazine
Subscribe to delicious. magazine for HALF PRICE
Subscribe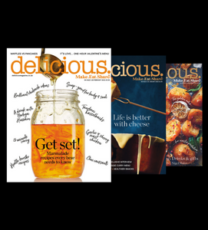 Join our newsletter
Packed with menu ideas, recipes, latest competitions and more...