9 best Christmas stuffing recipes
Your Christmas dinner deserves side dishes that are just as impressive as the centrepiece. There is arguably no greater side dish to a roasted bird than Christmas stuffing. It's also one of the more fun elements of the meal to make, and can be scaled up or down quite easily depending on how many you are feeding this year.
Are you a bird stuffer, or a ball-maker? Either way, from sausage and bacon stuffing balls, to a turkey cushion with fruity sausage meat – it's time to discover our very best Christmas stuffing recipes!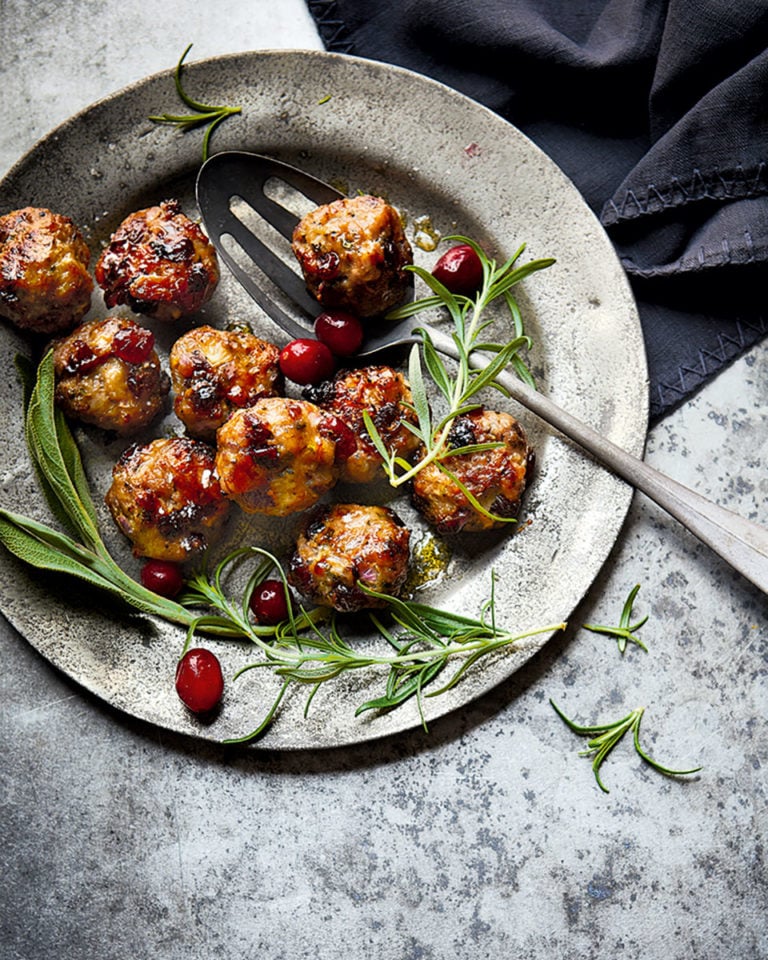 Everything you need to know about Christmas stuffing
If you are stuffing a bird, it's important only to stuff the neck cavity and not the main body cavity of the turkey, chicken or goose. This is because stuffing the entire cavity adds cooking time, risking either a dried out bird on the outside by the time the stuffing reaches temperature, OR the centre of the bird being slightly undercooked while the outer bird is perfect.
Make sure your stuffing is completely cold before you use it, and don't forget to check whether the main body cavity contains a bag of giblets. If you are making stuffing balls instead, just cook those while your bird or centrepiece is resting after cooking.
Sausage and bacon stuffing balls
These crispy Christmas stuffing balls are the kind of side which just needs throwing together. Better still, the uncooked mix can be prepared ahead and just baked on Christmas day itself. The sausage and bacon mix is complemented by apple, celery, prunes and thyme.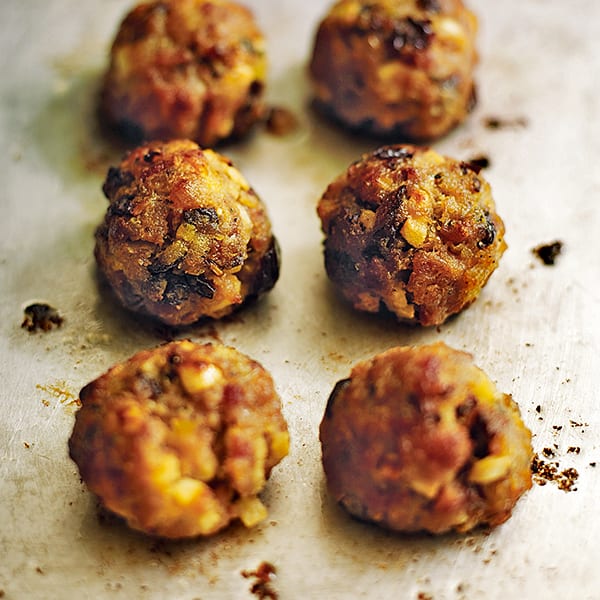 Cranberry and sausagemeat stuffing balls
Why do we love these cranberry and sausagemeat balls? Well, not only are they delicious enough to enjoy on their own (Seriously, try sneaking one from the fridge…), they can also be made up to 3 months ahead and frozen. Winner.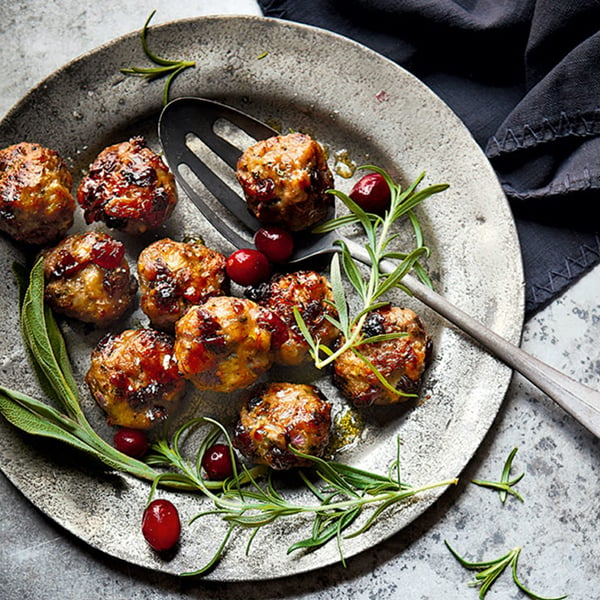 For a Scandinavian twist, this juniper, rye bread and aquavit stuffing brings a herbal freshness with dill and parsley. It can be made the day before and kept in the fridge overnight.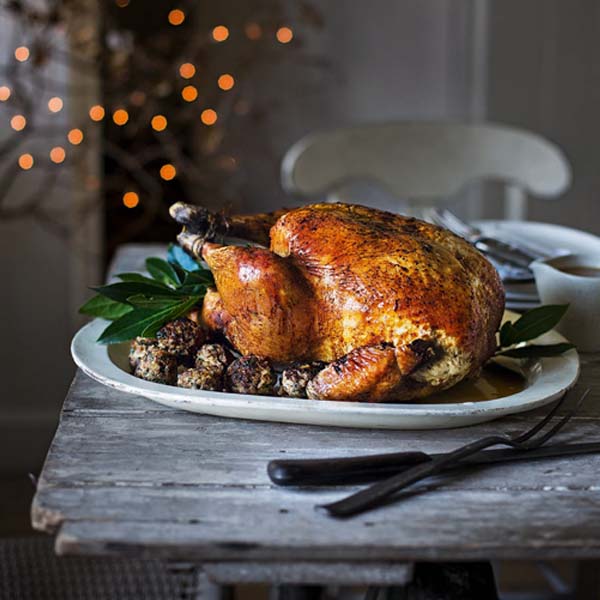 Roast chicken with buttery stuffing balls
These stuffing balls know that simple is very often best: they combine the buttery chicken's own juices with shallots, garlic, and breadcrumbs before mixing with sausagemeat, parsley and eggs to form into balls that get roasted for 30 minutes. Heaven.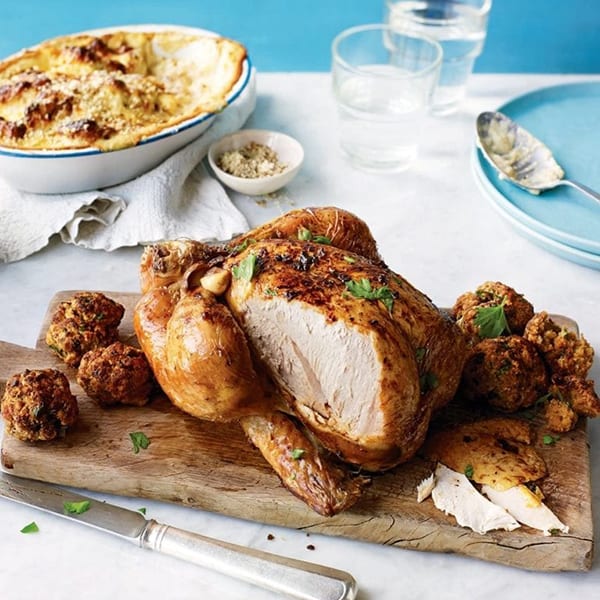 Turkey cushion with fruity sausage mincemeat stuffing
This turkey 'cushion' recipe shows you how you can be a bit thrifty with the Christmas main. Its wonderful stuffing is packed full of prunes, apricots, sausagemeat, sherry and herbs, which all just need to be thrown together before being placed inside the flattened turkey crown and tied up into the 'cushion' shape.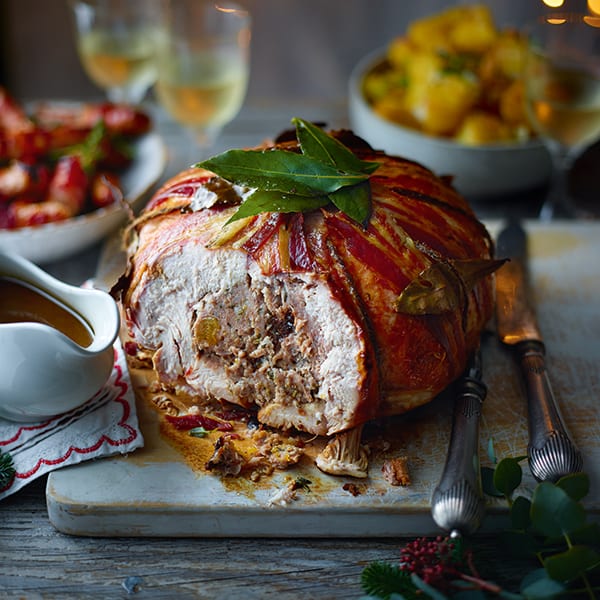 Crispy prosciutto cups with sausage and sage stuffing
For stuffing megafans, these prosciutto cups take things up a notch – they are lovely as part of a roast dinner or as a canapé or starter too. It's always satisfying to find new uses for muffin tins!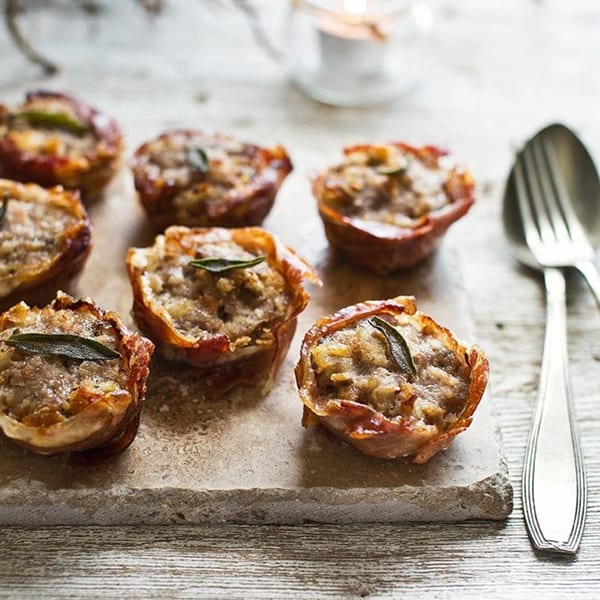 Baked sherry onions with nutty sourdough stuffing
This clever recipe would make a lovely vegetarian main course for Christmas. Large onions are stuffed with a nutty, buttery and sherry-spiked mix which is enriched with egg yolks. These are excellent with gravy.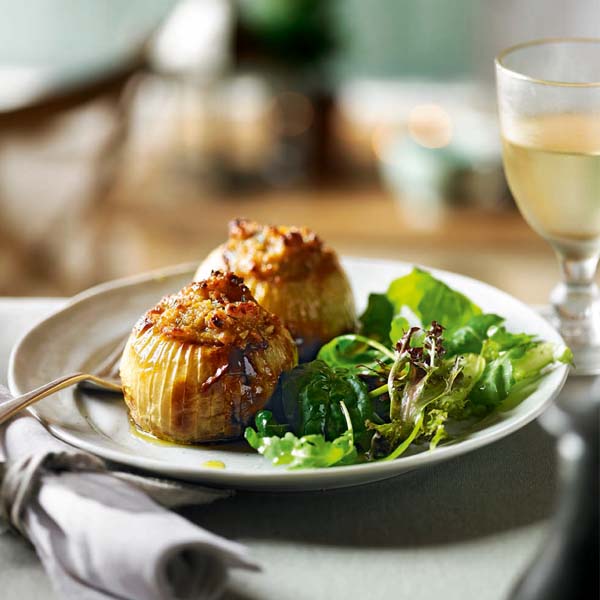 Healthier pork, sage and apple stuffing
For a lower calorie stuffing, we've used reduced-fat sausages here along with plenty of apple, sourdough bread, sage and thyme to bring the flavour. Prepare the stuffing recipe up to 1 day ahead and keep covered in the fridge.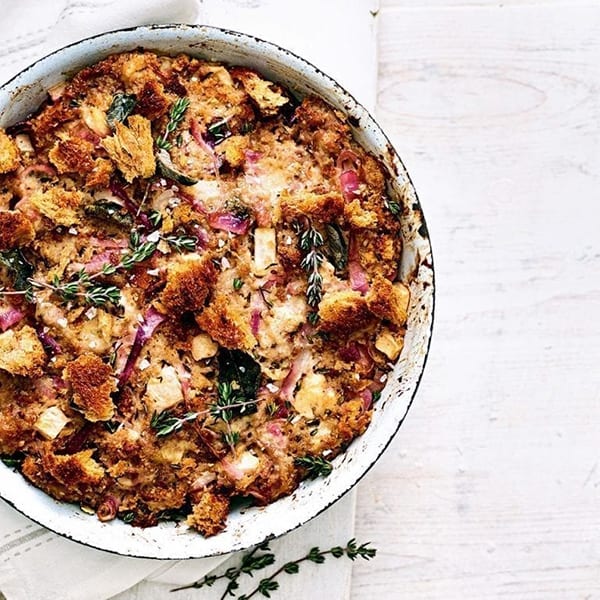 Cranberry and apricot stuffing
Fresh cranberries and apricots bring the tart sweetness, with sage and sausagemeat offering the meatiness. These stuffing balls can also be made with dried cranberries if fresh are unavailable. You can make and freeze this stuffing mix before the big day. Just ensure you fully defrost before using.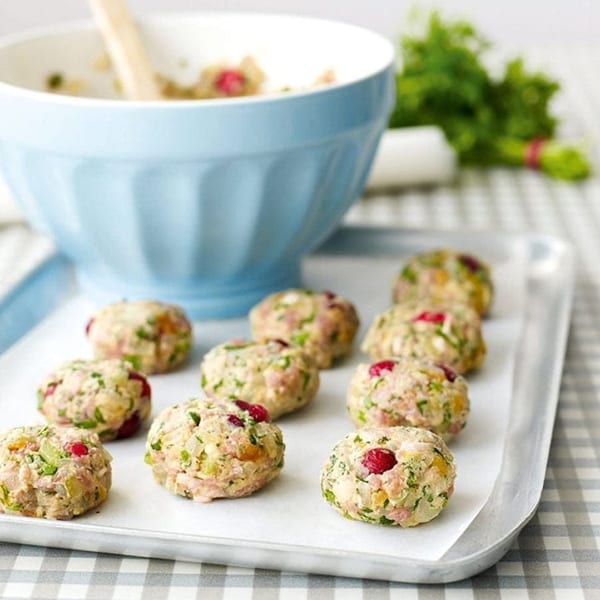 Still looking for more inspiration? Discover all of our stuffing recipes here.
Subscribe to our magazine
Subscribe to delicious. magazine for HALF PRICE
Subscribe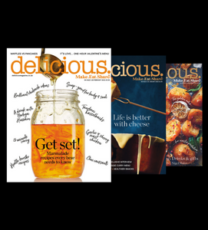 Join our newsletter
Packed with menu ideas, recipes, latest competitions and more...