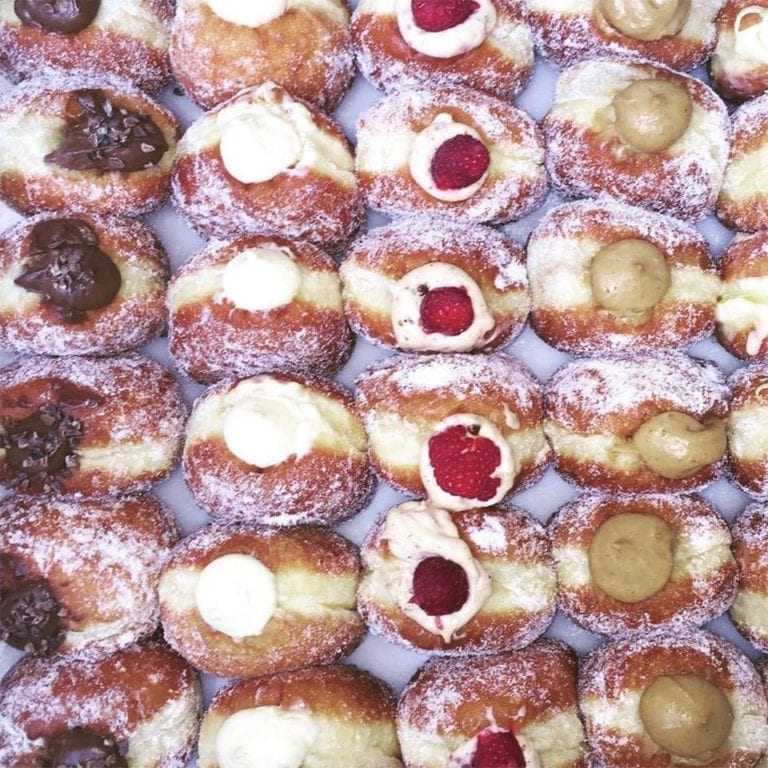 PRODUCER: Bread Ahead
PRODUCT: Crème caramel with salted honeycomb doughnut
REGION: London and the South East
CATEGORY: From the Earth (Artisan)
WHAT THEY DO
Co-founder of Bread Ahead Justin Gellatly believes that "Bread Ahead stands for British baking; we bake our bread using British wheat". Set up with co-founder Matt Jones, Bread Ahead's flagship stall at London's Borough market has been bringing quality baking to the masses since 2013, stocking fermented sourdough breads, focaccia and decadent doughnuts.
Opened in February 2014, Bread Ahead's baking school has furthered this aim. Just around the corner from the stall, the school is integrated into the working bakery, whose glass windows allow passers-by to see the bread being made. Classes are designed show the public how easy making good bread and pastry can be. Gellatly, who's worked in many areas of food production, says, "I have found the baker's life the hardest – but it's a passion and I love it and it's become a way of life".
Bread Ahead reduce food waste by using a circular food system in which unsold bread is transformed into higher value items such as bread pudding, and has teamed up with the Plan Zheroes organisation to ensure leftover food reaches those who need it most.
WHAT THE JUDGES SAID
The judges recognised the quality of Bread Ahead's baking and praised their support of British mills through their flour sourcing. They also commended their establishment of a school to teach others about baking. 
VISIT THE WEBSITE: breadahead.com