Cooking for the Queen and breakfast for Obama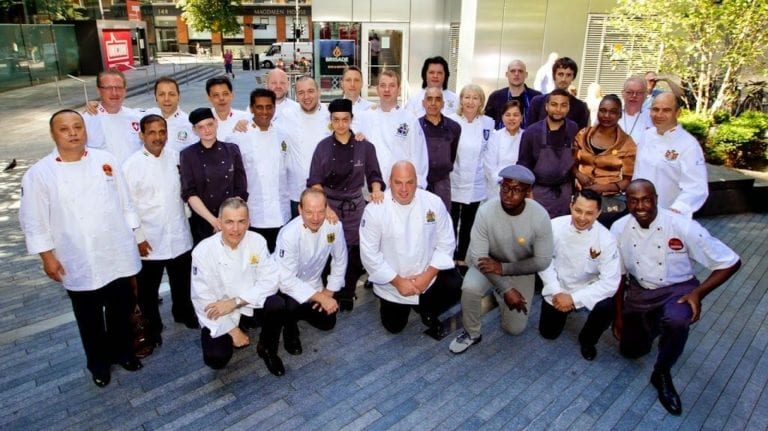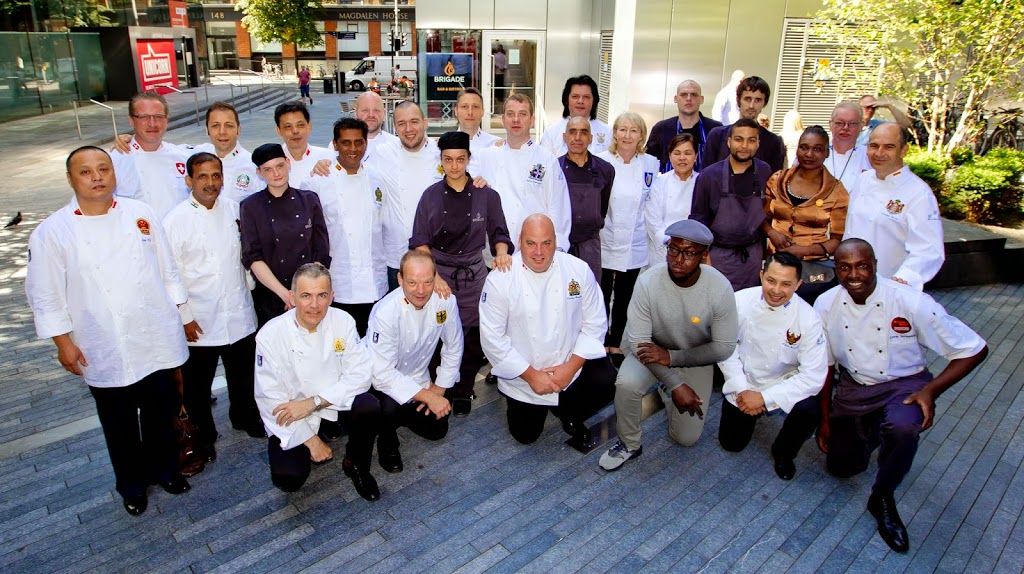 The formidable CCC with Brigade chef apprentices
On an unassuming Tuesday morning, a swarm of chefs enter Brigade restaurant in London. So far, so normal. However, it's the people these chefs cook for that make them a rather special bunch. All of the chefs belong to the gastronomic society, Le Club des Chef des Chef or CCC (try saying that before your morning coffee), which translates as the club of chefs of the chiefs. These men and women are the chefs to the current heads of state, from Her Majesty the Queen to President Obama, and as part of their trip to the UK, they divulged their words of wisdom to the apprentice chefs at Brigade, part of the Beyond FoodFoundation. Read on to see if they spilled any state secrets along the way…
Back in January, delicious. featured chef Simon Boyle and his team at Brigade and the Beyond Food Foundation, a social enterprise aiming to inspire those who are homeless or at risk of homelessness to gain employment. The restaurant trains apprentices from day one, from teaching them how to hold a knife to being a professional in the kitchen, which is where the CCC comes in.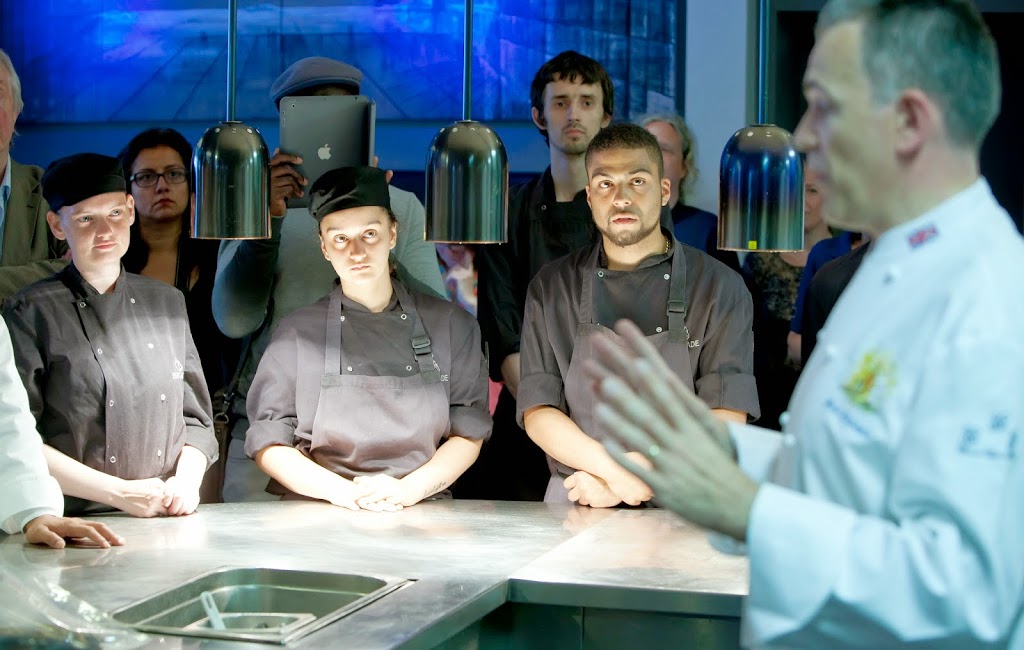 Mark Flanagan in action
During the course of the morning, three chefs take to the kitchen to demonstrate dishes from their respective countries. The chefs, each with their country's flag on their collar, jostle to get to the front for the best view. Mark Flanagan, chef to Her Majesty and vice chairman of the CCC was up first, making Arbroath smokie croquettes. Next up was Cristeta Comerford, chef to US President Obama, with her Virginia ham and biscuits, and Hilton Little, former chef to Nelson Mandela, rounded everything off with two South African favourites, bobotie and koeksister.
After Mark's time in the spotlight was over, I managed to grab him for a few minutes before he headed back to his royal duties. He admitted that, despite having to cook for the Royal Household and state dinners every day, the CCC event was nerve-wracking. "Whenever you're the host, the pressure's on," he said. "The fire alarm went off during a tour of Buckingham Palace yesterday and the fish almost slipped out of my hands today!" Although he's been at it for 12 years, working in the Royal Household was never something Mark had contemplated and it's clear that he's still pinching himself. He admits, "I was very confident that I wasn't going to get the job and it's great that it's led to being involved in the Beyond Food Foundation. I'm in awe of what they do."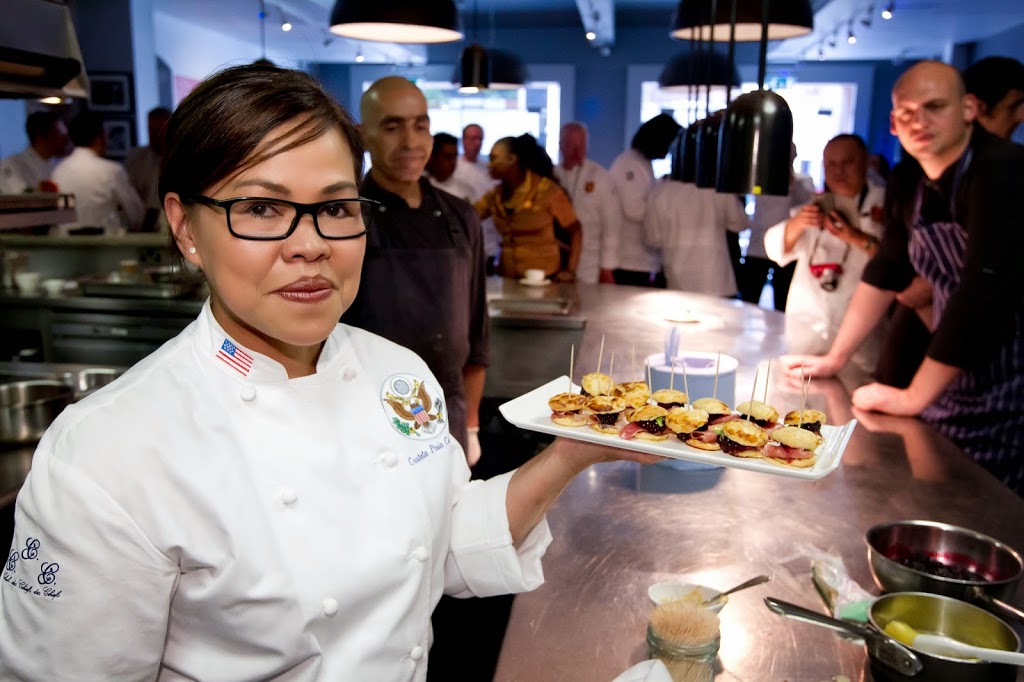 Cristeta and her all-American biscuits

Cristeta, chef to President Obama, echoes Mark: "We have to mentor the younger chefs and impart our knowledge because eventually they will be in our places". As the interview with Christeta came to a close, I couldn't resist asking what we all want to know: what does Obama have for breakfast? Cristeta, ever the professional, smiled and said, '"It's top secret'". We can only guess…
Subscribe to our magazine
Subscribe to delicious. magazine for HALF PRICE
Subscribe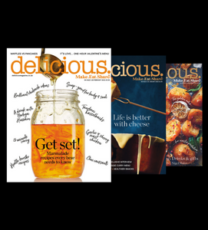 Join our newsletter
Packed with menu ideas, recipes, latest competitions and more...