Five minutes with Nadiya Hussain
The Bake Off champion turned author, presenter and cookery writer is back on TV with new series Nadiya's Fast Flavours, and there's an accompanying book too. Kerry Fowler caught up with Nadiya Hussain to hear about her 2021 highlights, the first recipe she ever cooked and why banana bread is here to stay…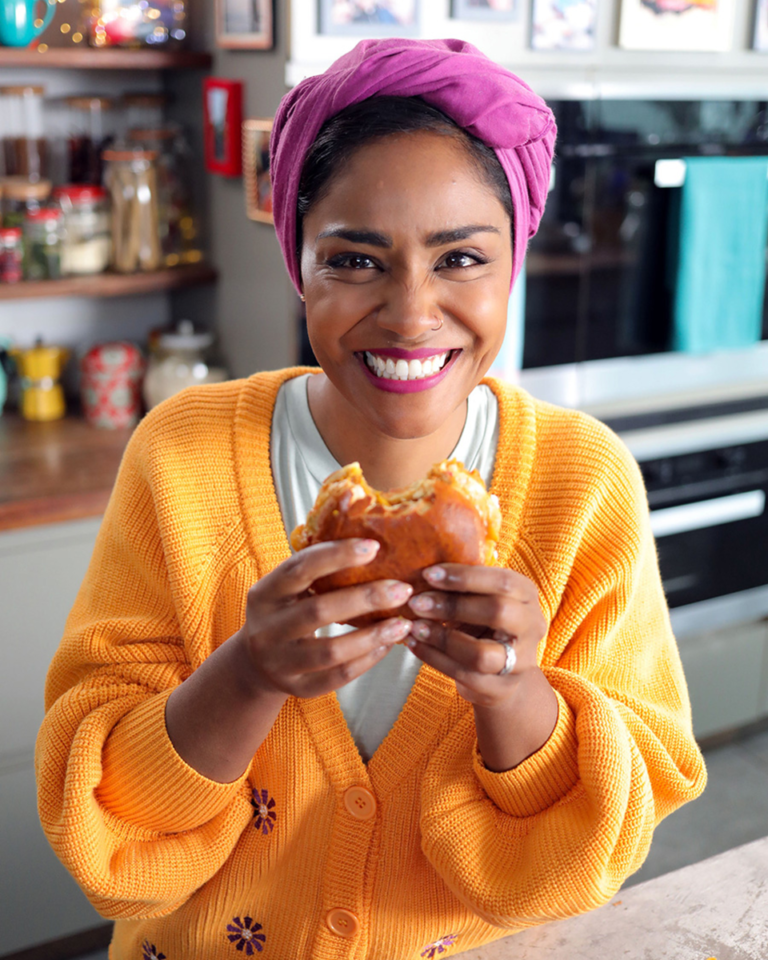 What's your first memory of food?
Birthday cake at nursery school. It was back in the days when parents would send in cake for their kids' birthdays and the teachers would slice it up. I remember being dazzled by the icing – what is this sweet heaven-like stuff?
What's the first recipe you properly learned to cook?
A fish curry. Very simple: garlic, turmeric, tomatoes and fish. I was about 10. I asked my mum to teach me. To be honest I didn't really make it myself: I watched, and Mum let me stir.
What's the one recipe you can't live without?
Banana bread. It's the food for life. It can be breakfast, a snack in a lunchbox, midnight treat. I make two at a time because my kids just eat slice after slice. It's the cake that keeps giving and giving.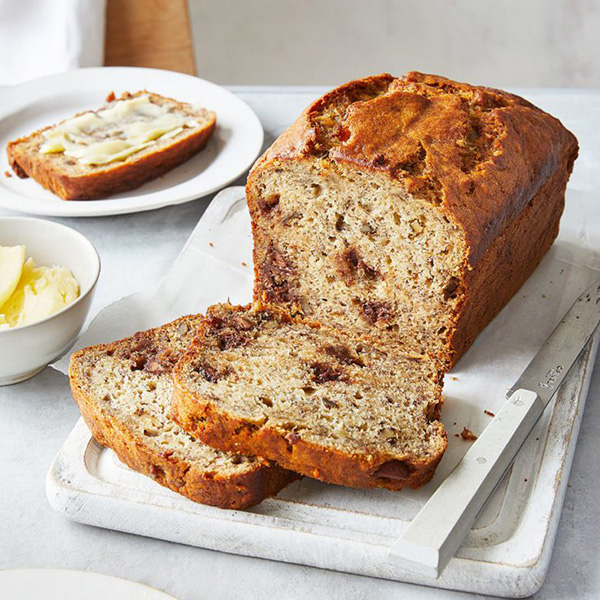 Which food do you hate?
Nothing. I don't eat pork for religious reasons, so that's different. I'm not fussy. Yesterday I cooked grilled lamb hearts for my kids' dinner. We eat everything.
What's the one ingredient that you'd take to a desert island with you?
Marmite.
What's the meal you'd miss the most while there?
My mum's chicken korma – the most delicious thing ever.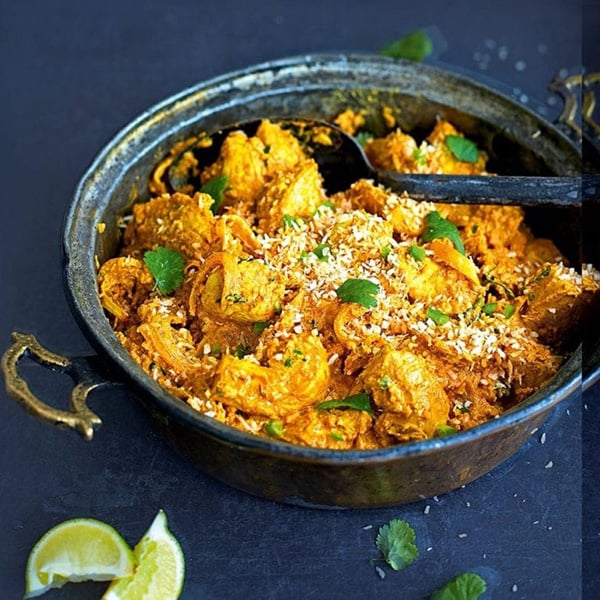 You can have a one-off dinner party on your desert island… who would you invite and why?
My grandad, who's not with us any more. He was a man of the land, a rice farmer. If he was alive and I was on a desert island he would know exactly how to look after me. He died before I could cook so it would be lovely to be able to feed him. I would also invite Steve Irwin, also not with us any more. I would happily cook for him as payment for keeping me safe on the island. And David Attenborough.
Which cookbook would you take with you to the island?
One of Nigel Slater's. They are written in such a soft, romantic way, so it would be good reading, too. And I could think about all the food I would make when I got off the island.
Where did you eat first when restaurants reopened this year?
We went to a restaurant called Olive Tree near our home in Milton Keynes. It's Mediterranean and has a lovely menu and the most delicious olives. My son always goes for the lamb shank.
What have been your 2021 highlights?
Both my sisters-in-law are having babies. During this time when things have been so difficult, the idea of new life and beautiful babies being added to our family is wonderful. There was also an unexpected highlight: as the mother in our family, it has always been my job to ask my children how they are, how they are feeling. During the pandemic, that got reversed. They were asking me: "Mum, how are you today?" I'm so grateful to have seen that, to know my husband and I raised wonderful children. Our kids have bigger stronger voices than I did when I was a teenager. Our children are going to run this country much better than the people running the country right now. Lower the voting age!
Tell us about your new programme, Nadiya's Fast Flavours?
It's been really special to be able to work on a cookery show coming out of the pandemic. I've loved being in a team again. I think people are slowly forgetting what they enjoyed about being at home together during lockdown, when the kitchen and cooking became such a central part of life. So it's exciting being able to inspire people to cook and try new dishes again.
Flavour is at the heart of all the recipes. I encourage people to throw out the rule book and make dishes such as macaroni cheese with Marmite and cheese puffs, treats such as a magical custard tart with salted pretzels and hazelnuts, or a coffee and walnut focaccia. There's comfort food, recipes for special occasions, healthy dishes and, of course, quick and easy meals. I've also loved inviting cooks and food writers on to the show who share my love of flavour.
Nadiya's Fast Flavours is on BBC Two and BBC iPlayer. Her new  cookbook Nadiya's Fast Flavours is out now (Michael Joseph £22).
Subscribe to our magazine
Subscribe to delicious. magazine for HALF PRICE
Subscribe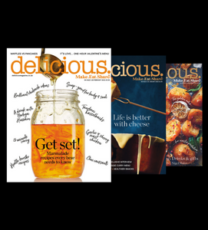 Join our newsletter
Packed with menu ideas, recipes, latest competitions and more...