Food Made Good Awards 2017 winners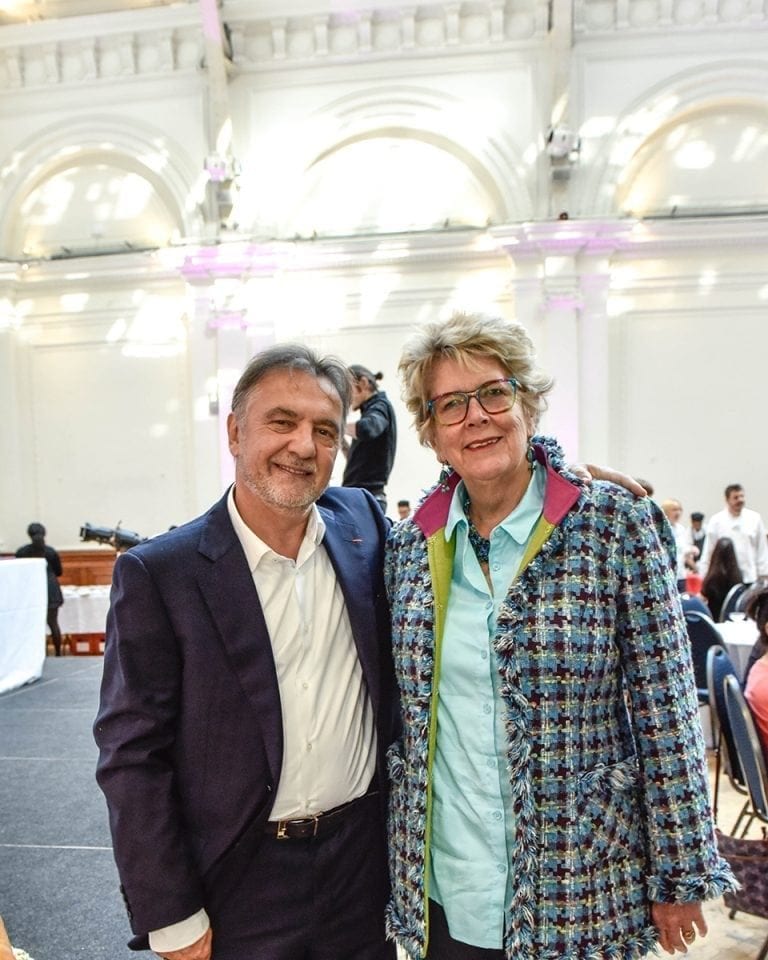 The Food Made Good Awards, hosted by the Sustainable Restaurant Association, is an annual celebration of everything that is good about the food-service industry. Below are the winners for 2017.
Support Global Farmers: for the business going above and beyond in ethical sourcing.
Winner: The Breakfast Club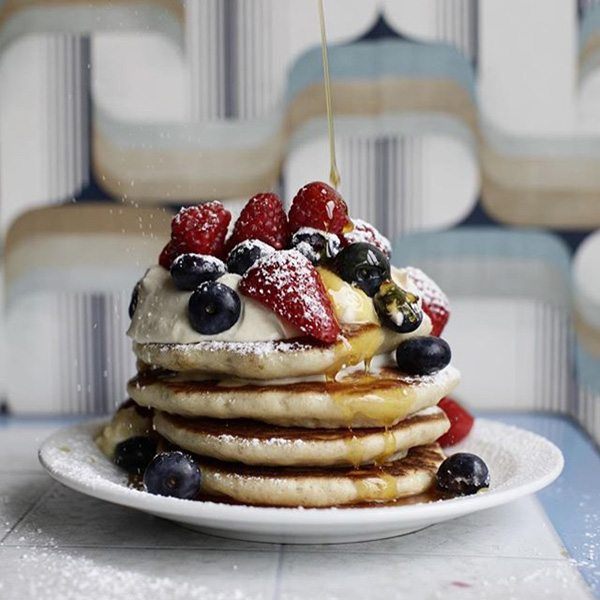 Runners-up:
bartlett mitchell
Plymouth University
Sponsored by Pukka Herbs
Value Natural Resources: for the business innovating to better preserve energy and water.
Winner: Sheffield Hallam University
Runners-up:
Les Orangeries, Lussac Les Chateaux
Pizza Hut Restaurants
Sponsored by Belu
Treat Staff Fairly: for the business doing most to value staff through pay & beyond the paycheque.
Winner: Pizza Hut Restaurants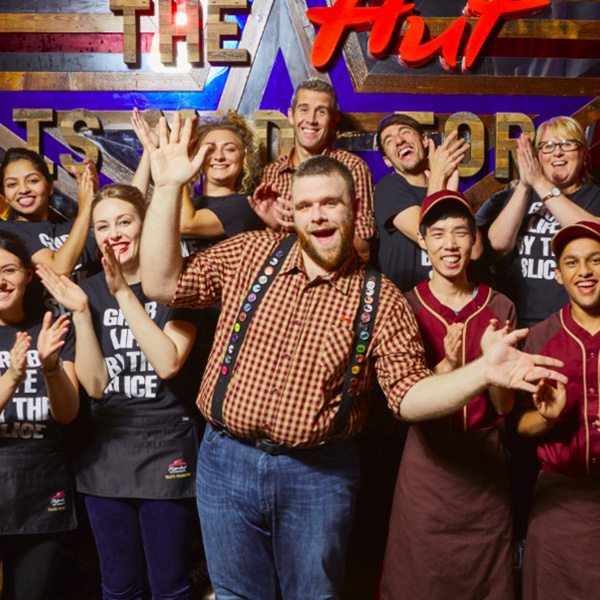 Runners-up:
Sheffield Hallam University
The Breakfast Club, Ten sites in London and Brighton
Sponsored by Freedom Brewery

Feed People Well: for the business doing the most to support adults and kids make good choices when eating out.
Winner: Jamie's Italian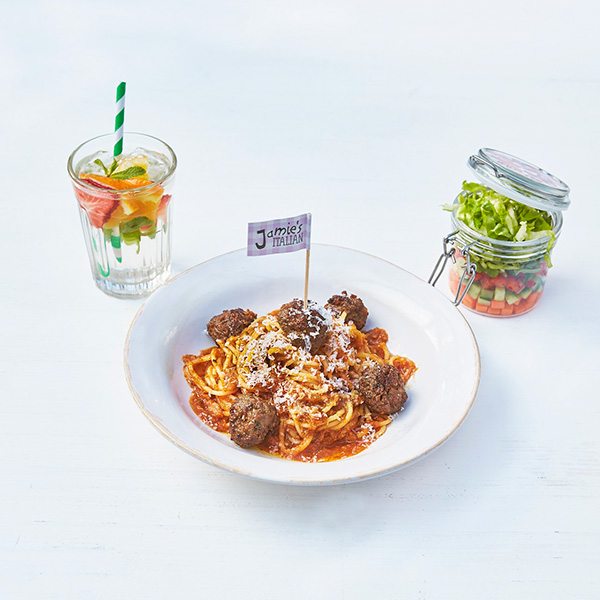 Runners-up:
Artizian Catering Services
Cardiff Metropolitan University
Sponsored by Organix
Celebrate Local: for the business making the very most of the larder on its doorstep
Winner: The Gallivant, Camber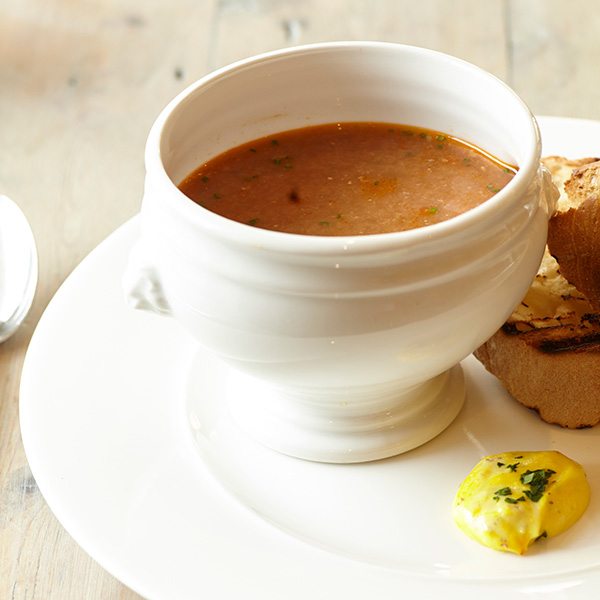 Runners-up:
Bangkok Canteen, Gloucester
Food in Residence, University of Manchester
Source Fish Responsibly: for the business doing most to help ensure plenty more fish in the sea
Winner: Kingfisher Fish & Chips, Plymouth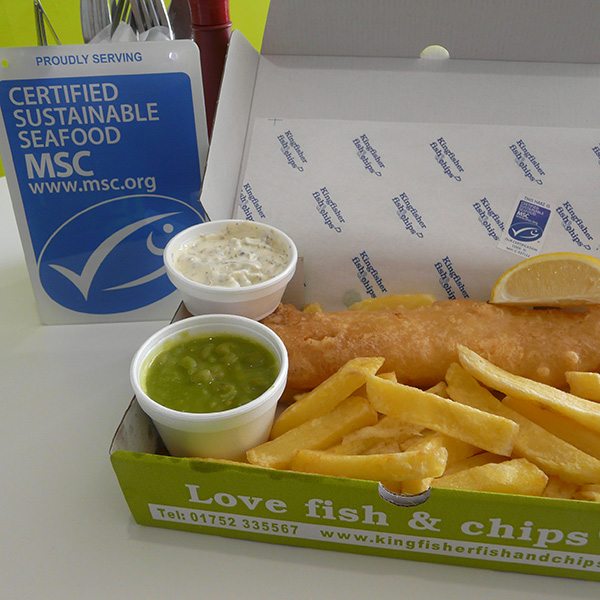 Runners-up:
London School of Economics
The Bay Fish & Chips, Stonehaven
Sponsored by Direct Seafoods
Serve More Veg and Better Meat: rewarding the most innovative ways of flipping the menu
Winner: Petersham Nurseries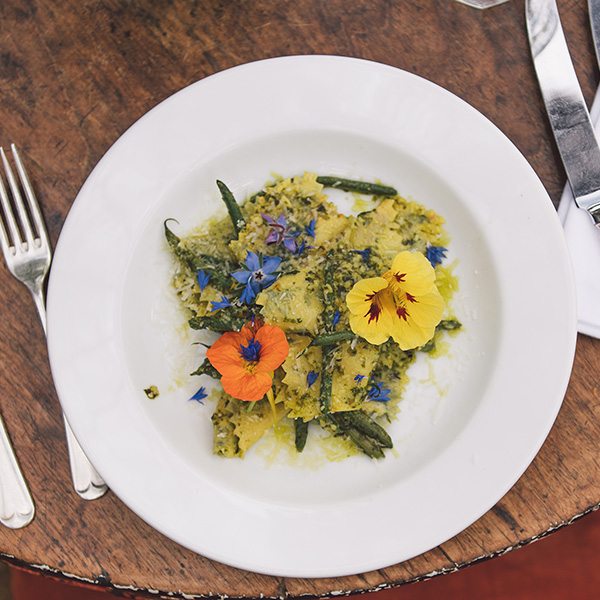 Runners-up:
Lussmanns Fish & Grill
Poco
Sponsored by Select Butchery
Reduce Reuse Recycle: for the most impactful way of keeping as much as possible out of landfill
Winner: Thali Café, Bristol and Oxford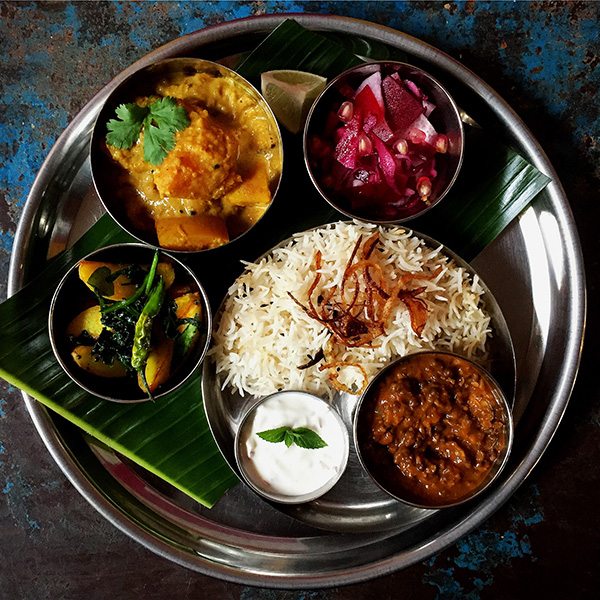 Runners-up:
Costa Coffee
Relae, Copenhagen
Sponsored by Paper Round
Waste No Food: rewarding the very best ways of ensuring food stays out of the bin
Winner: Gourmet Goat, London
Runners-up:
Pizza Hut Restaurants
Poco, Bristol
Sponsored by Unilever Food Solutions
Support The Community: for the business making food do good as well as taste good in its area
Winner: Friends House Restaurant, London
Runners-up:
Friska, Bristol, Luton, Manchester
The Wheatsheaf, Chilton Foliat
Sponsored by PKL
People's Favourite Restaurant: Publicly-voted award run in partnership with delicious. magazine
Winner: Lucky Beach Café, Brighton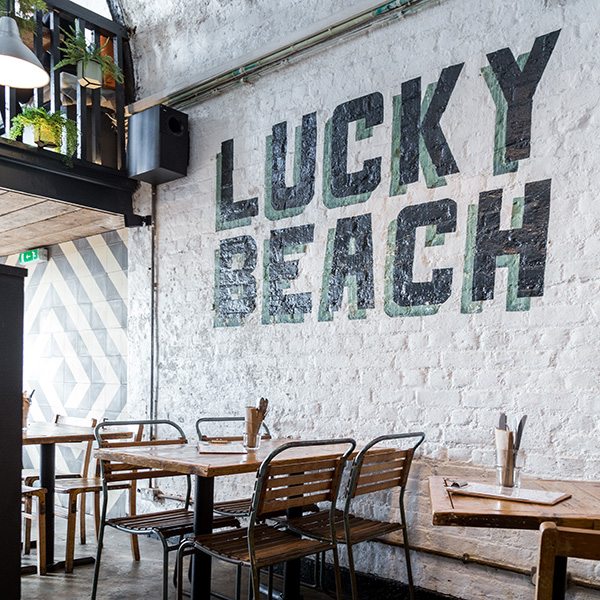 Runners-up:
Harissa, Newcastle
Petersham Nurseries, London
The Gate, Three sites in London
Food Made Good Supplier of the Year
Winner: Vegware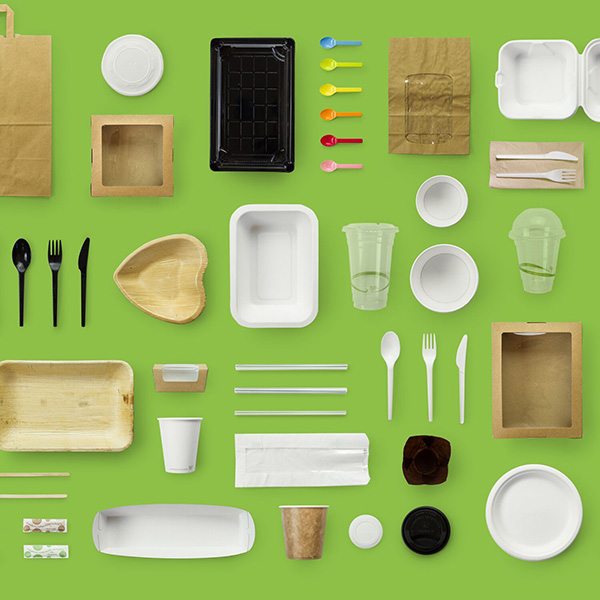 Runners-up:
Select Butchery
Yealands
Food Made Good Champion 2017: The business doing the most to promote positive change via the Food Made Good online community
Winner: OXO Tower Restaurant Bar & Brasserie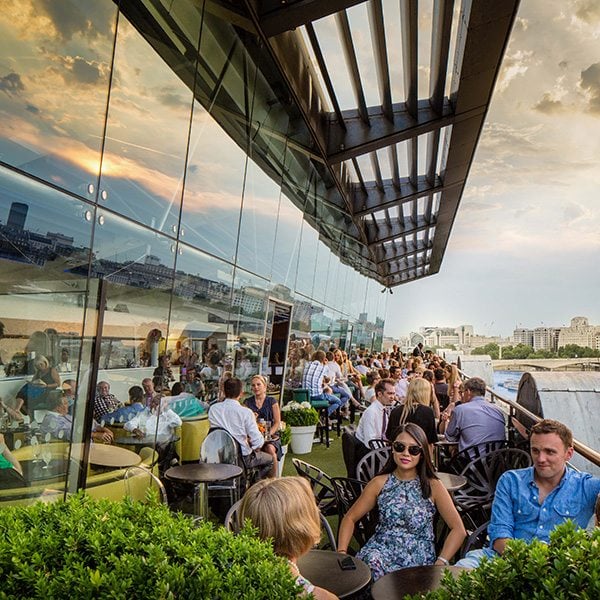 Runners-up:
Bangkok Canteen, Gloucester
Plymouth University
Yurt Lush, Bristol
Sponsored by Eureka Search & Selection
Good to Go Award: For the restaurant doing most to prove that you don't have to remove principles when taking food away
Winner: Chris's Fish & Chips, Barwell, Leicestershire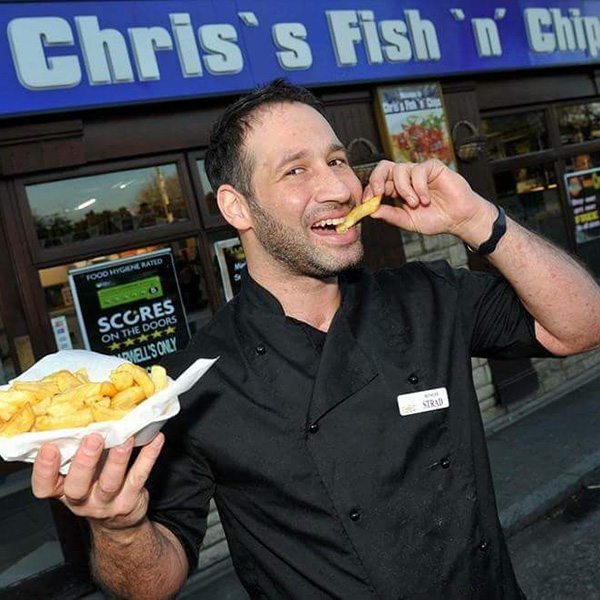 Runners-up:
Captain Café, Cradley Heath, Birmingham
Green Tomato Café, Brighton
The Captain's Table, Glengormley, Northern Ireland
Sponsored by Just Eat
Open Right Award: Celebrating a site opened in last 12 months with sustainability built-in
Winner: Nando's Cambridge Retail Park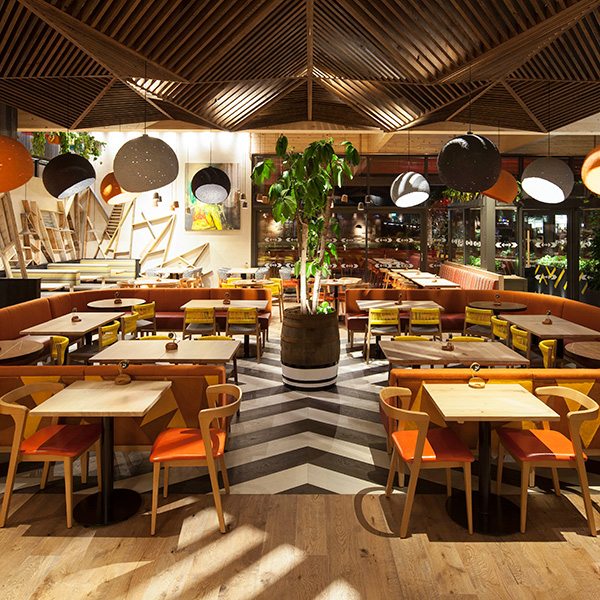 Sponsored by Shaftesbury plc
Raymond Blanc Sustainability Hero: For individual(s) doing the most to create positive change across the sector
Winner: Henry Dimbleby and John Vincent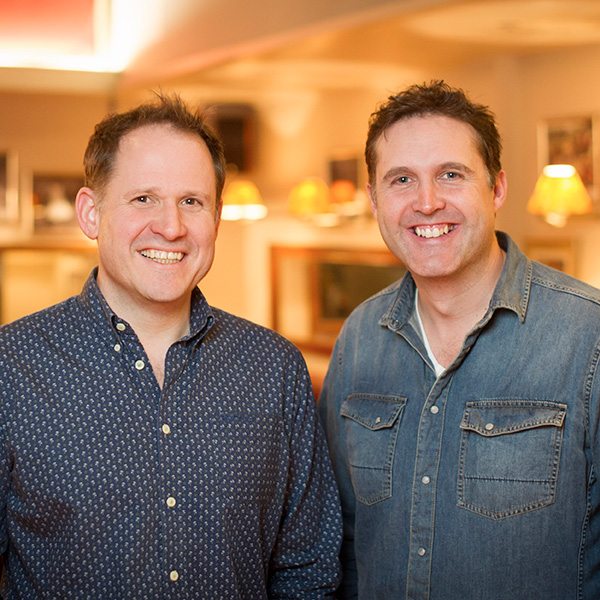 Food Made Good Business of the Year: The best in the business, excelling across the board in the Food Made Good Sustainability Rating

Winner: Baest and Mirabelle