Get into the festive spirit with theBar.com
This Christmas, why not spice up your drinks selection by offering a range of concoctions made from a special range of spirits?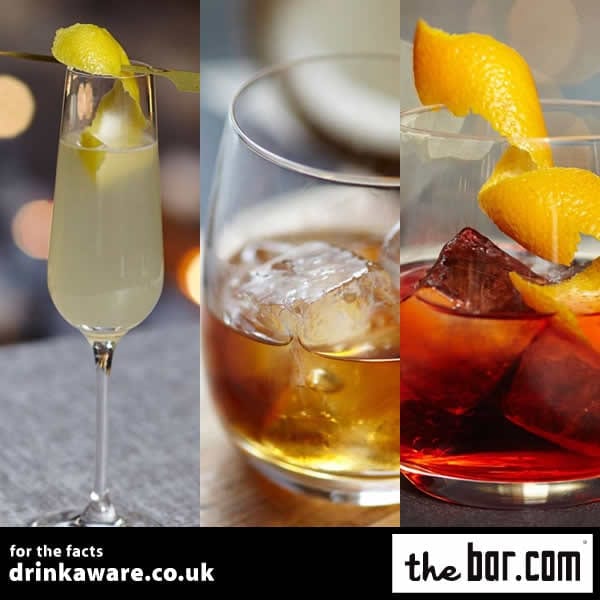 Christmas time. mistletoe and… well, actually it doesn't have to be wine. Or even eggnog, sparkling perry or grandma's seasonal sherry.
Just a couple of simple mixed drink creations will give your dinner party festive pizzazz. Whether you want to complement your canapés with a well-matched cocktail, serve a tasty tipple with your turkey or produce the perfect mixed drink to go with dessert, visit thebar.com for a whole host of classic drinks with easy-to-follow recipes.
If you have a favourite spirit, type it into the easy search function to find out on how to create exciting drinks for you and your friends. Whether you prefer the clear taste of Smirnoff®, the refreshing bouquet of Gordon's® or the smooth finish of Johnnie Walker®, everyone is bound to find a drink to match their Christmas dish.
Thebar.com also offers you advice and tips for everything you'll need to lay on a punchy martini or a soft fruity beverage, including tips on glassware and bar equipment. It's the perfect webs for adding a touch of seasonal sparkle to any festive occasion. These three recipes below will get you started:
Smirnoff 75
This classic champagne cocktail is sweet and tart, a great addition to any celebration. Smirnoff No. 21 Vodka adds an extra smooth, clean taste to a glass of champagne
50ml Smirnoff No. 21® Vodka
110ml champagne
50ml lemon juice
2 tsp sugar
Lemon twist, to garnish
1. Fill a cocktail shaker with ice cubes.
2. Using a jigger, pour the Smirnoff No. 21 Vodka, lemon juice and sugar into the shaker.
3. Shake vigorously until the outside of the cocktail shaker feels chilled.
4. Use a cocktail strainer to strain into a champagne flute and pour 110ml of champagne to top up.
5. With a sharp knife cut a twist of lemon peel on a chopping board and place over the rim of the glass to garnish.
Port in a storm
One of the great mixed drinks using two base spirits, this combines Johnnie Walker Red Label with cognac, but also the fortified port for a dark, richly flavoured cocktail
25ml Johnnie Walker® Red Label® Blended Scotch Whisky
25ml ruby port
dash of cognac
1. Fill a mixing glass with ice cubes.
2. Pour in the Johnnie Walker Red Label Whisky, ruby port and cognac
3. Stir the mixture with a bar spoon until well combined.
4. Using a cocktail strainer, strain into a short glass to serve
Gordon's® Negroni
This is the ultimate unfussy cocktail that delivers more than the sum of its parts, mixed in the glass to deliver the sweet, yet subtly bitter flavours that make it a cult favourite
25ml Gordon's® London Dry Gin
25ml dry vermouth
25ml Campari
Orange twist to garnish
Method:
1. Fill a short mixing glass with ice cubes.
2. Pour in the Gordon's London Dry Gin, dry vermouth and campari into the glass.
3. Stir with a bar spoon until well combined.
4. Using a cocktail strainer, strain the mixture into a short glass filled with ice cubes.
5. With a sharp knife and a chopping board, cut a piece of orange peel and twist over the rim of the glass to garnish.
For more festive and fantastic cocktail recipes visit thebar.com
Subscribe to our magazine
Subscribe to delicious. magazine for HALF PRICE
Subscribe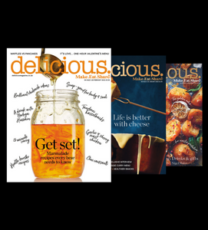 Join our newsletter
Packed with menu ideas, recipes, latest competitions and more...