Great British Bake Off episode 6: European cakes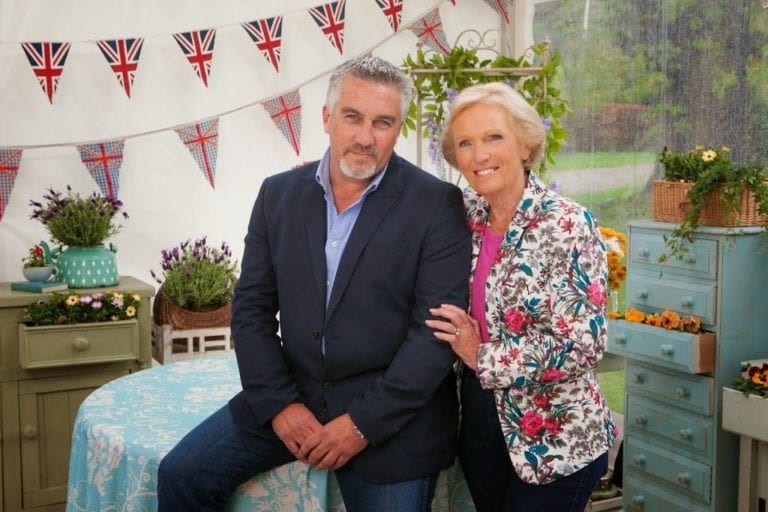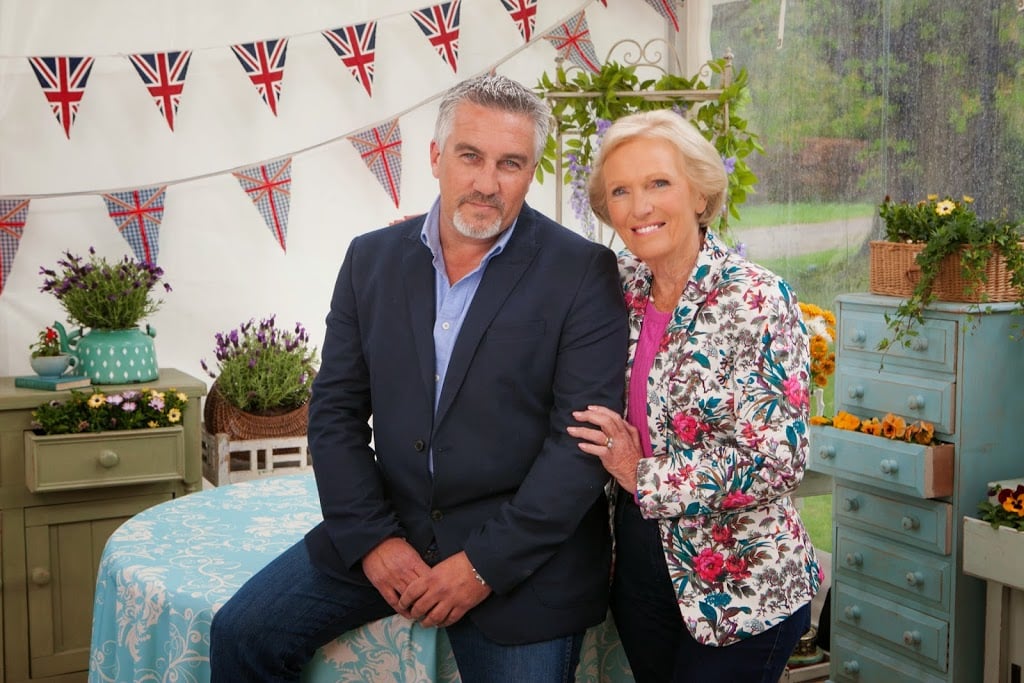 Judges Paul Hollywood and Mary Berry
Wilkommen and bienvenue to our review of last night's Great British Bake Off (watch it here). This week, it was all about European cakes, which gave hosts Mel and Sue a chance to dust off some of the dodgiest accents not seen since Mind Your Language ended in the late '70s.

Dressed in black, Paul looked like he was in no mood to take prisoners this week. Oddly, the bakers seemed to be at a loss when asked to name a European cake. Dodging the issue somewhat, Nancy said, "I've had lots of European holidays and I've probably had lots of cake." Right then. The first task was to make a gugelhupf, or kugelhopf. Yes that's right, it was off to the Alps for a classic, yeast-risen bake cooked in a fancy tin. All the contestants made European-style bakes, apart from Nancy, who chose to flavour her creation with Caribbean influences.
Richard opts to wing it… again. Not surprisingly, Paul asks him if winging it six weeks into the competition demonstrates the right attitude. Meanwhile Martha went mad with the butter, and Paul was incredulous that she added four tablespoons to the dough. The proof was in the proving, and poor Nancy overdid it. She also used a terrible decoration, resulting in possibly the most un-germanic kugelhopf ever seen. And banana as a flavouring? What was she thinking?
Sue eats an entire table of cake
This week's history segment was all about Jutland in Denmark, and saw Sue forced to sample an entire table-ful of cake – not a bad day at the office, though she was clearly feeling the strain at one point.
Mel and Sue have the best job in media. eating cake, hanging out, being funny. I love them #GBBO
— nick grimshaw (@grimmers) September 10, 2014
This week's technical
This week's technical challenge – chosen by Mary – was a beast, with 26 ingredients and 14 steps. It's a prinsesstårta or princess cake, and there's a lovely history here. Paul thought it was a tough, nay, cruel challenge to give them…
"I think you're cruel Mary, I really do." Hello, Pot… Kettle calling! @PaulHollywood #GBBO pic.twitter.com/bmHXTYsZez
— BBCFood (@BBCFood) September 10, 2014
Mary's advice was simply…
Nancy, who had a bad first bake, amazingly, did much better in the technical. Richard and Kate's effort however, looked dreadful. Perhaps it's the curse of the star baker? Kate (star baker last week) had a bad week, and Richard, who was star baker the week before, also seems to be slipping down the rankings.
Signature bake
After hearing Paul pronounce his signature bake 'sad', Richard resembled a schoolboy in the headmaster's office being asked to explain his behaviour after a misdemeanour. Luis' cake looked fantastic, but lost out on flavour and – surprisingly – it was too sweet for Mary. Perhaps he should have added some booze? Kate's cake was dry, the judges loved Chetna's grape idea, and Martha's chessboard cake was uneven.
Decision time…
Star baker went to… Chetna! And as for who was leaving the tent, it came down to Richard and Kate. After weighing up the pros and cons of each, and apparently everyone getting a bit cross, it was finally decided that they'd both be given a second chance, and no one had to endure a Mel and Sue sandwich.
Which just leaves us to wonder…what would have happened if Diana hadn't left?
Should Kate have gone? Or maybe you think Richard was this week's worst baker? Tell us in the comments box below. Either way they both look relieved and will both be back in the tent next week. See you then.
Subscribe to our magazine
Subscribe to delicious. magazine for HALF PRICE
Subscribe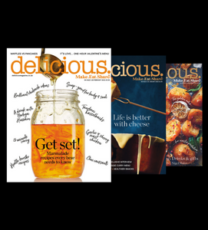 Join our newsletter
Packed with menu ideas, recipes, latest competitions and more...