Have appetite, will travel
You've booked the flights and sorted out the travel insurance – but have you thought about nutrition? Nutritionist Nell Nelson gives us the low-down on how to eat well for your holiday.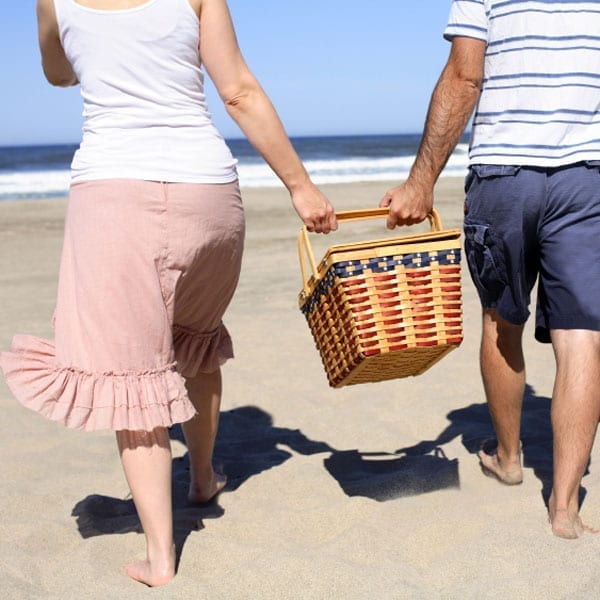 An upset stomach, a cold, or even a hard-to-heal blister can spoil the best-planned break. Follow our nutritional advice, though, and you'll increase your chances of a holiday to remember – for all the right reasons!
Before you go
The key to good health is having a healthy immune system, to fight off any colds or viruses you could pick up on the plane and in unfamiliar surroundings. A strong immune system will also boost healing, so cuts and scrapes may heal more quickly, lessening the chance of infection. Vitamin C is important for the immune system, so try to make sure you have some fresh fruit at breakfast, then perhaps some home-made vegetable soup at lunchtime and a filling salad in the evening. Get into the habit of snacking on fresh fruit or carrots and red pepper sticks, or whizzing up your own smoothies. Try to eat lots of whole grains, nuts, seeds, fruit and vegetables.
Also, you may be able to boost your immune system with the 'good bacteria' found in some yogurts (look for the words 'live' or 'probiotic' on tubs of natural yogurt). Add this to cereal, or make low-cal puds by topping fresh, vitamin C-rich fruit with yogurt and a spoonful of brown sugar.
As well as all this, it's thought that high-fat foods may compromise your immune system – and smoking and alcohol can certainly have an effect.
Stress is a well-known cause of impaired immunity, and nutritionists recommend vitamin B as a natural stress-buster: you can get more B vitamins into your diet by having muesli and porridge in the morning, and lots of brown rice and green leafy vegetables with your other meals.
Finally, it won't do any harm to try to make yourself less popular with mozzies; it's claimed that eating foods such as endive and radicchio will give your blood a bitter taste that mosquitoes find off-putting.
One Day To Go
If you are flying, eat high-protein foods at breakfast and lunch – a boiled egg or chicken salad would be ideal – then, in the evening, have a meal rich in complex carbohydrates, such as wholemeal pasta and vegetables. Drink lots of water so you are well hydrated before you fly – the air on the plane is dry, and could potentially lead to dehydration. If you are flying at night, a carbohydrate-heavy meal right before you get on the plane could make you feel sleepy.
A good snack food to eat before and during a flight is bananas, as they are rich in valuable nutrients such as magnesium and potassium. Rather than relying on food on the plane or train, make slow-release-energy snacks, such as flapjacks or muffins and take them with you. If that's just too much on your holiday checklist, buy some good oat-based cereal bars and take these for the journey instead, so you've got a healthier alternative to the fast food outlets at the station or airport.
In The Air/at Sea/On The Train
Alcohol is a stimulant and a diuretic, so it can make you less comfortable when travelling. Caffeine and high-sugar products can have similar effects.
Keep your blood sugar levels constant: eat fresh and dried fruit, nuts, seeds, oatcakes or your flapjacks and muffins.
Keep hydrated by sipping water throughout the journey.
If you are on a ferry, fresh ginger in hot water (or just some ginger tablets) may help prevent seasickness.
If you are prone to travel sickness, eat a light carbohydrate meal before travelling, such as cereal, toast, rice cakes or pasta, and avoid greasy food and alcohol.
On Holiday
Adopt a regular meal and snack pattern to make sure you have enough energy to enjoy your holiday – try to include carbohydrates and protein in every meal to ensure good blood sugar levels and avoid energy dips. If you suddenly feel tired, dried fruit, a dry biscuit or some nuts are good energy boosters.
Don't drink too many fizzy drinks or eat too much chocolate, as in the long term they can make you feel more tired.
Stay hydrated. One of the most common reasons for fatigue is not having enough water, so make sure you always have a bottle of reliably sourced water to hand.
Try to avoid foods that have been allowed to sit at room temperature; street food is great, as you can normally see it being cooked in front of you.
In countries where it's not safe to drink from the tap, salads and drinks with ice can be a bad idea – both may have been prepared using tap water.
If you feel a stomach upset coming on, avoid fatty foods, big meat dishes and spicy dishes, which can irritate a sensitive gut.
Nell Nelson is based at Neal's Yard Remedies in Edinburgh. She also runs nutritional cooking classes and is author of Eat Well with Nell (£12.99, Hachette). Visit Nell's
website
.
Subscribe to our magazine
Subscribe to delicious. magazine for HALF PRICE
Subscribe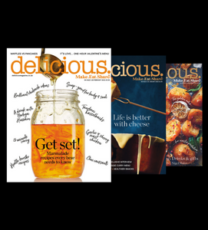 Join our newsletter
Packed with menu ideas, recipes, latest competitions and more...