How to make white sauce
Knowing how to create quick creamy sauces is a godsend for regular cooks, and here's our guide to creating a white sauce, also known as a roux or béchamel sauce.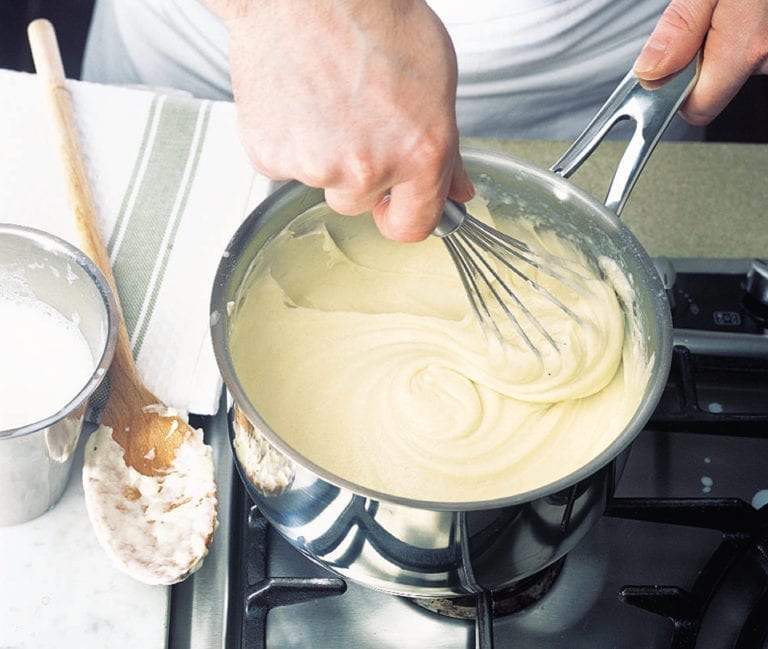 A white sauce is made with what the French call a roux: a mixture of butter and plain flour cooked to a smooth paste (it looks grainy when it's cooking). The paste allows the hot milk to incorporate and form a thickened finished sauce. Begin by adding the milk to the roux using a wooden spoon, then switch to a whisk as it gets thicker to ensure there are no lumps.
There is also an all-in-one method (see our video), in which the butter, flour and milk (which must be cold) can be whisked vigorously over the heat to make exactly the same sauce. We may be accused of being traditionalist but our preference is for the first method. Master this sauce and you'll be able to turn any piece of meat or fish, pasta or vegetables into a complete meal.
1. Put ½ onion, 1 bay leaf, 8 whole black peppercorns and a few parsley stalks into a heavy-based saucepan. Pour in 600ml milk and bring just to the boil, then remove from the heat and set aside to infuse for 30 minutes. Strain into a jug.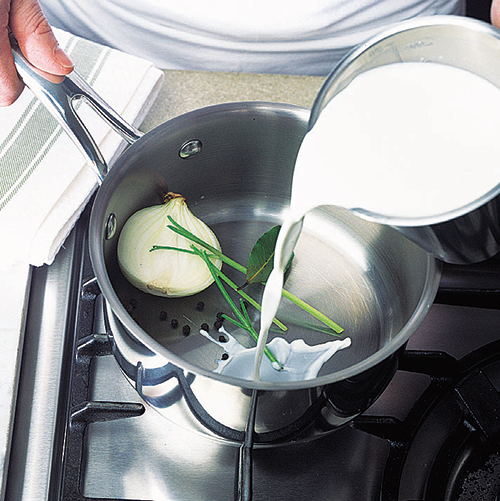 2. Meanwhile, put 50g butter (or margarine) into a separate, clean, heavy-based saucepan. Let it melt over a medium heat, then add 50g flour. Using a wooden spoon, stir continuously and very well until you have a smooth, slightly grainy paste. This is called a roux.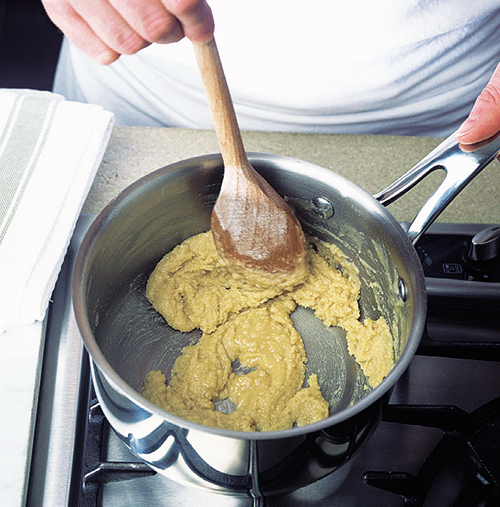 3. Off the heat, whisk a little of the infused milk into the roux, beating well with the wooden spoon, then return to the heat, beating, until thickened. Repeat until half the milk is incorporated, then switch to a whisk. Continue adding the milk (off the heat) and whisking over the heat until smooth.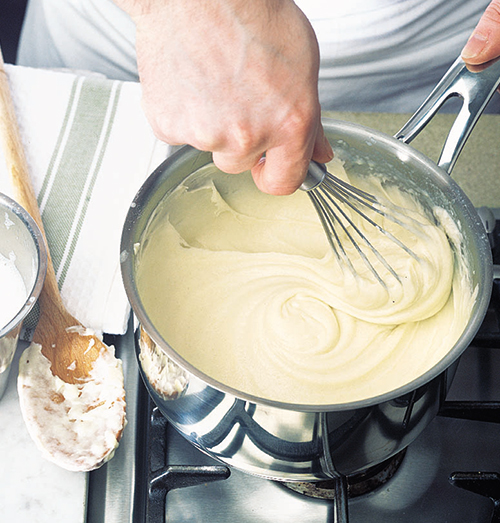 4. Reduce the heat to low and continue cooking the sauce for 4-5 minutes until thickened, stirring occasionally. Taste, season, and make sure there is no hint of flour. One final note: if you do take your eye off the ball and it goes lumpy, pass through a sieve and whisk well. All will be fine.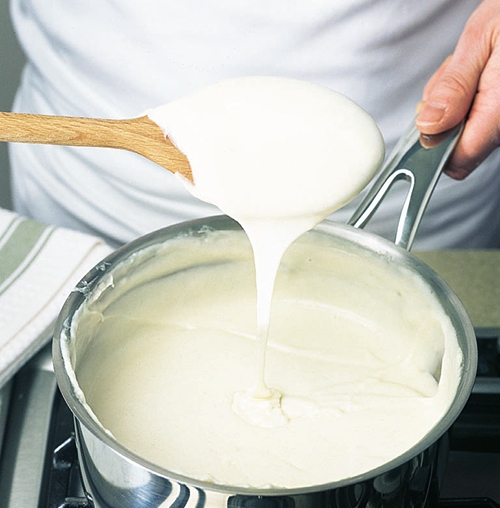 Parsley sauce
The rule of thumb here is to make sure the parsley is very fresh, as it really does make all the difference to the finished sauce. Flatleaf is best but you can certainly use curly parsley. Chop a good handful – somewhere between roughly and finely chopped – and add to the finished sauce (see main recipe).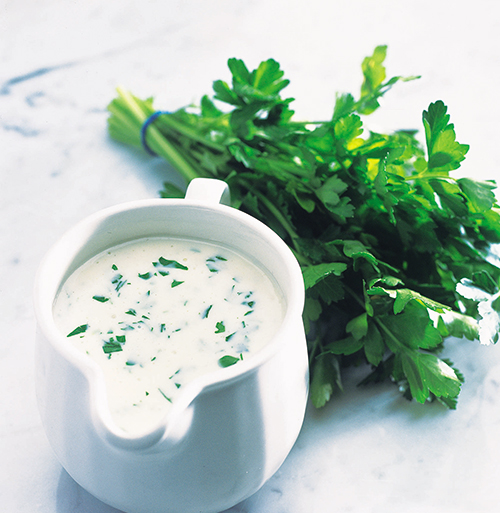 Cheese sauce
Classic mornay sauce is traditionally made with a good Cheddar – a really mature farmhouse Cheddar gives the sauce a bit of attitude. Add around 75g grated cheese to the finished sauce (see main recipe) but don't keep cooking and stirring – it can become overcooked and elastic. You could also use any good melting cheese: Parmesan, Gruyère, Lancashire or even a mild blue. Whisk an egg yolk into the sauce for added creaminess.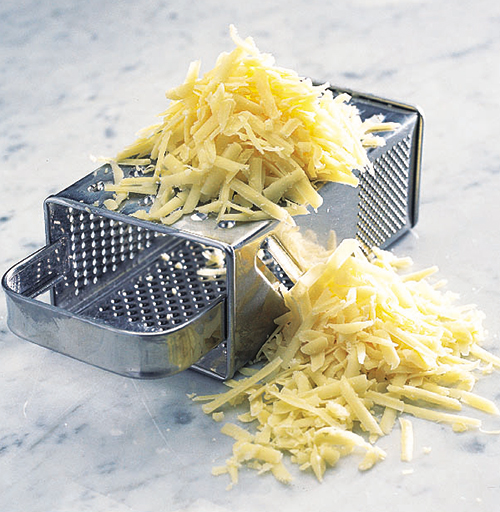 Mustard sauce
Add a teaspoon or two of Dijon or wholegrain mustard to the finished sauce (see main recipe). Use English mustard if you want a bigger punch.