Liam Charles on lockdown, Bake Off and his nan's cooking
The GBBO favourite turned TV presenter has a creative streak, loves his nan's Caribbean cooking and can't believe how his life has been transformed. Editorial assistant Phoebe Stone finds out how Liam's been coping with lockdown – and what it's taught him.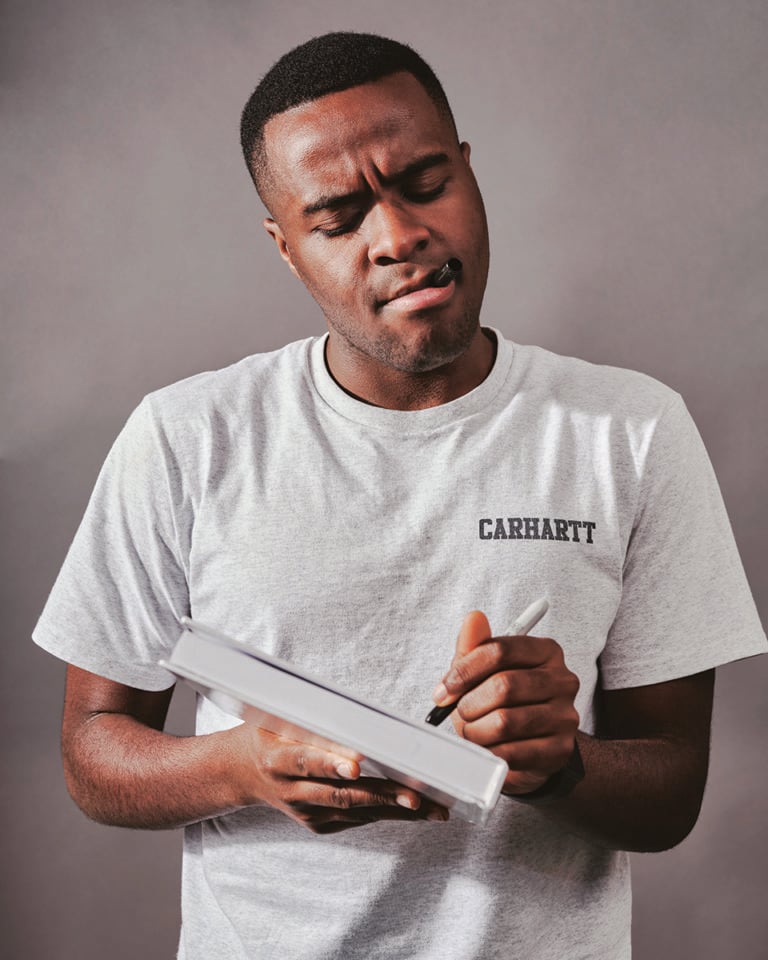 Few students land their dream job straight out of university, but that's exactly what happened to Liam Charles. The 22-year-old was studying drama at Goldsmiths, part of the University of London, when he appeared on The Great British Bake Off in 2017. It wasn't long before he won fans for his cheeky quips and expressive face.
The student becomes the master…
Liam was knocked out of the competition in week eight, but his last words to camera – "I'm coming for Paul Hollywood's job" – were prophetic. He was back on TV in 2018 as a presenter for Bake Off: The Professionals before he'd graduated. "It's insane," he says. "It can take years for people to get their opportunity, whereas suddenly I was learning on the job."
The pro Bake Off series begins its fifth season this spring. If you haven't seen it, it's a high-tension, high-stakes competition, where teams of experienced pastry chefs are pitched against each other under the watchful eyes of judges Benoit Blin, pastry chef at Raymond Blanc's Le Manoir aux Quat'Saisons, and Cherish Finden, pastry queen at luxury London hotel The Langham.
Are the judges as scary as they seem? "They're not intimidating, it's just that the contestants are professional chefs so the judges have to be sterner," says Liam. "They can be so funny, but when it comes to judging it has to be serious." Liam and comedian Tom Allen, his co-host, add a sprinkling of fun: "Eating loads of food and saying, 'Five minutes left!' is one of the best jobs ever," Liam jokes.
The best judge…
Being a judge on 2019's Junior Bake Off, alongside Prue Leith, was another pinch-me moment. "It was a bit weird," Liam laughs. "In 2017 she was telling me how rubbish my stuff was – sorry, giving me critique – on Bake Off. Then, suddenly, there I was next to her, critiquing someone else's work. I feel very lucky as the Bake Off team obviously have massive faith in me and I'm always trying to improve."
The memory of his first day as a contestant is vivid. "I was a mess! It was well scary. After the show, I felt if I can do this, with that amount of pressure, I can do anything. The self-belief was cranked up a bit."
Foodie beginnings
Liam has always loved his food. Raised in Hackney, he lives close to his nan, who did the lion's share of the cooking. "From Sunday roasts with a Caribbean twist, to macaroni cheese, plantain, rice and peas… Then there were the dumplings with salt fish and callaloo and ackee – very Caribbean. Oh, and curried goat. Nan never measures anything, but it comes out wicked every time."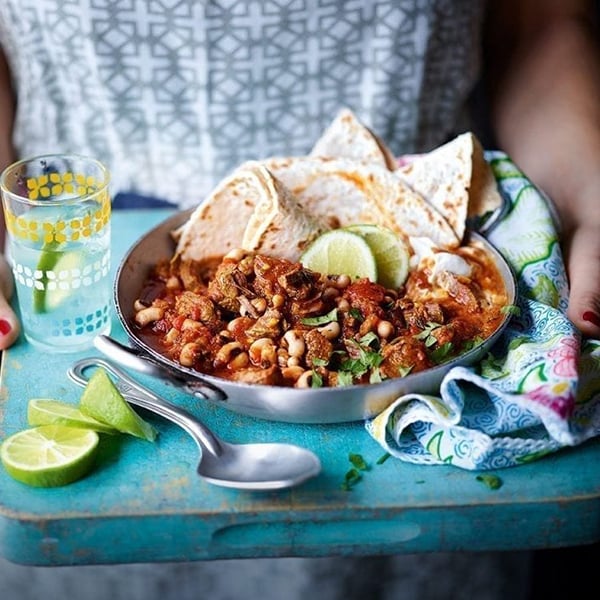 Liam's first bake, aged 16, was lemon cupcakes. "They had luminous green icing and red squiggles," he recalls. "At the time I thought they were the best thing ever, but actually they were shallow and dense. I think baking those cupcakes was the catalyst, but what really made the love of baking click was seeing how people make it into an art. It wasn't something slapped on a plate – it was a spectacle."
''TFI is how I work: texture, flavour and inspiration.''
Liam's brought this energy to his own two cookbooks. Second Helpings, published last year, has inspired recipes like cottage cheeseburger pie, alongside his creative formula for recipe writing. "TFI is how I work: texture, flavour and inspiration. You don't want to eat something that's all the same texture because it gets boring. Flavour is so important: it triggers memories.
You can encapsulate a story through different combinations. And inspiration – if you don't have that, there's no point in doing it. Give me five years and TFI will be international!" It was Liam's sunny attitude that made him a TV success, and his sky's-the-limit outlook must be a blessing in these challenging times. He's been at home with his mum in London, baking and working his way through the new Disney + streaming service. His 120,000 Instagram followers have enjoyed videos of Liam dancing in his kitchen and hosting a quiz.
"I have a social media presence that I need to use in the right way. I try to spread positive energy and good vibes," he says. "Experiencing the pandemic has made me realise life's too short to be upset or annoyed because who knows what might happen tomorrow. My attitude is to take every day as it comes. You just have to remember what's at the end of the struggle. Nothing lasts forever."
Quick-fire Q&A
WHAT'S YOUR…
Go-to snack? Soreen malt loaf with a bit of cheese. That's banging.
Desert-island dish? My mum's tuna pasta bake. It's got carbs, it's got protein from the fish and cheese and there are veg as well.
Drink order? I like a bramble – a cocktail with gin and blackberry liqueur. That's the weekend treat.
Dream alternative career? An actor in Marvel movies.
Favourite cake…to make? My salted nutter, with peanut butter, caramel and chocolate.
…to eat? A super good carrot cake.
Subscribe to our magazine
Subscribe to delicious. magazine for HALF PRICE
Subscribe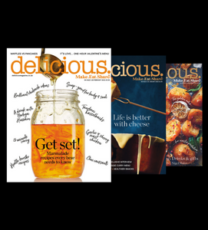 Join our newsletter
Packed with menu ideas, recipes, latest competitions and more...