Olympic athlete to head chef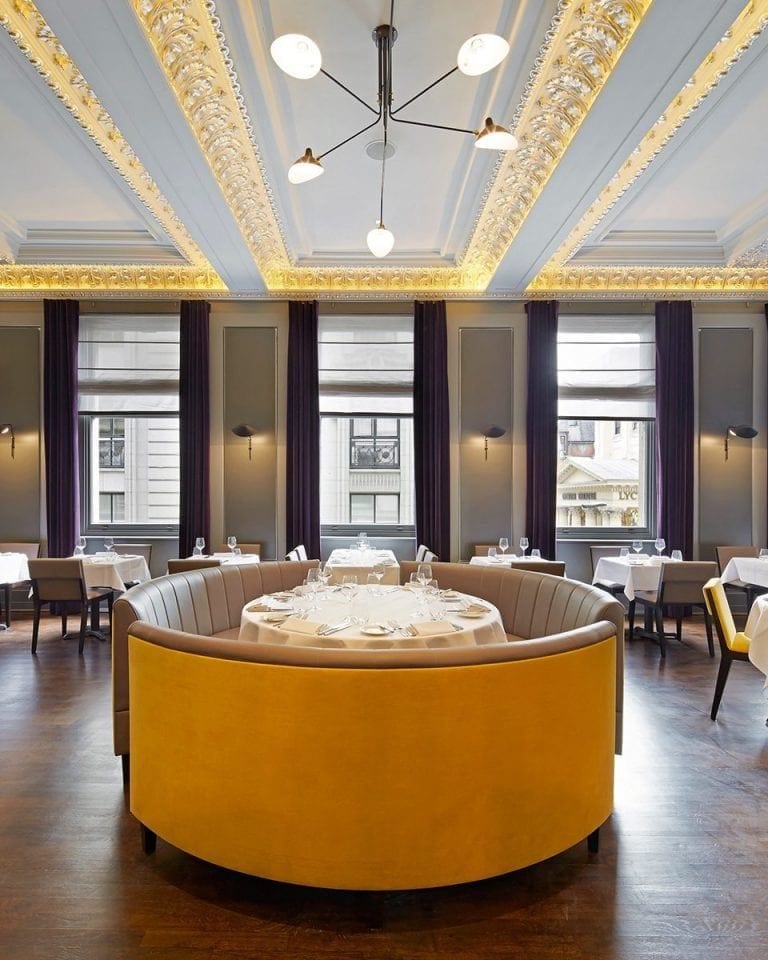 Francis Agyepong is the head chef of Christopher's in Covent Garden and represented Team GB in the triple jump at the 1992 and 1996 Olympic Games.
Olympic athletes are praised for their tenacity and drive – are these qualities you need in the restaurant industry too?
Yes, definitely, if you want to get to the top in both professions. In terms of athletics, you need the drive to be able to get up to go training everyday, even when you don't want to go. You have the British weather as well – it's cold and pouring down with rain, do you really want to go outside? In terms of the catering industry, it's the hours. You do a hard shift and then you've got to wake up the next day and start the whole process again. If you don't have those qualities when you're starting off, it's quite hard to get it later on.
Athlete and head chef are both high-pressure jobs – does catering have the same competitive challenges as sport?
Yes – if you don't have the drive you're not going to make it in catering. You're always trying to develop new recipes, reading up, doing research and you need motivation to do that and get to the top. You see how hard all the top chefs work – they don't just go in Monday, do nine to five, then go home. It's not just nine to five. Sometimes it's nine to 12, sometimes it's nine until four in the morning. You can be in bed and your mind is still working, and you're thinking, "I've got to get up and write this down before I lose it!"
At one time in your career you were training and cooking – how did that work?
It was quite difficult, but it all comes from that drive and tenacity. I enjoyed doing both things at the same time – I love cooking and I love sport, so to me they worked hand in hand. I always think it's good to have another hobby or another profession that you can bounce something off.
When training, was nutrition a top concern for you?
I think I've always eaten quite well anyway – I've always eaten the grains, pulses, greens and coconut oil that are all in vogue at the moment. It's important because if you don't eat healthily you won't perform well, you won't sleep well and you won't recover well.
How do you make healthy food exciting?
It's quite easy really, because what is healthy food? Butternut squash, sweet potato, quinoa, good quality fish – if you cook it simply, and balance ingredients well, it's easy. The way we set out the menu in Christopher's is the way I like to eat. We do a fish dish at the moment where we have a seared piece of sea bass with a lemon emulsion, freekeh and kale. It tastes fantastic and you're also getting all the superfood elements in there.
delicious. usually avoids labelling an ingredient a "superfood" because the term is so overused. Are you wary of it? Or do you embrace it?
I think you have to embrace it because it puts the word out there that there are these types of foods. A long time ago people ignored them because they seemed like peasant food. If you just say 'nutritionally good for you', who's going to buy it? When someone says it's a superfood, people think, 'wow, I'm going to get energy form this, I'm going to be able to go training and train harder. I'm going to start looking younger, my skin's going be better.'
If they buy into it and start eating better, and the food tastes good, then it's all good.
What are your favourite ingredients to work with?
I like all the grains, kale and squashes. I like foods when they're in season, especially the ones over here. I never liked beetroot at school, but I love it now. So on Christopher's menu there'll always be a grain, there'll always be a beetroot, and there'll always be butternut squashes, sweet potatoes. I just I love them because I think they balance out the menu nicely.
Do you have any favourite indulgence or "treat" foods?
I love ice cream and sometimes if I've not eaten all day I just go into the ice cream fridge and just start eating – and the rest of the team are like 'Chef, is that all you eat? Ice cream?'
Finally – are you watching the Olympics this year?
That's all I've been doing at the moment! I think I've watched more this time than I've ever watched. The British team are doing so well. I went to the London Olympics and it was really good, but I think they've excelled even more this year. It just shows that there are sports that so many people and kids can do to stay healthy. When you look at the Olympics you can see there's a sport for everybody.
Christopher's celebrates its 25th anniversary this summer with a series of special events
See our collection of healthy, energy boosting recipes here.
Subscribe to our magazine
Subscribe to delicious. magazine for HALF PRICE
Subscribe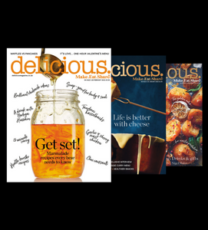 Join our newsletter
Packed with menu ideas, recipes, latest competitions and more...