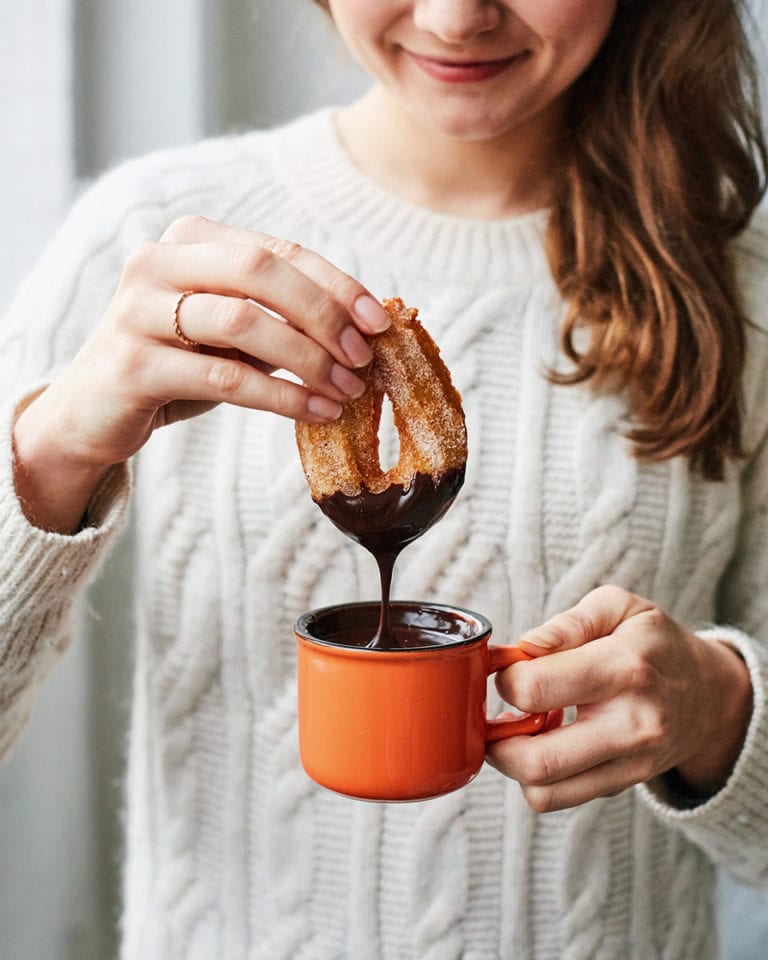 Makes about 10 churros

Hands-on time 40 min
Churros are essentially a fried choux pastry dough with deep ridges that are the perfect carrier for sugar and thick chocolate sauce. Martha Collison adds chilli to the sugar, in her recipe, meaning the heat bursts through the creamy chocolate sauce, creating a flavour sensation.
Martha says: "If I'm honest, to me school trips to Spain were just a hunt for the best churros! In fact, I even found out that I was one of the successful 12 bakers chosen for the Great British Bake Off midway through eating a churro in a café in Segovia."
delicious. tips
Once you've made your churros batter and spooned it into a piping bag, you can refrigerate the bag for up to 3 days. When you want fresh churros, simply heat up your oil as directed above and pipe straight into the oil, snipping with scissors when the churros are your desired length. Fry until golden brown (smaller churros will cook much more quickly).