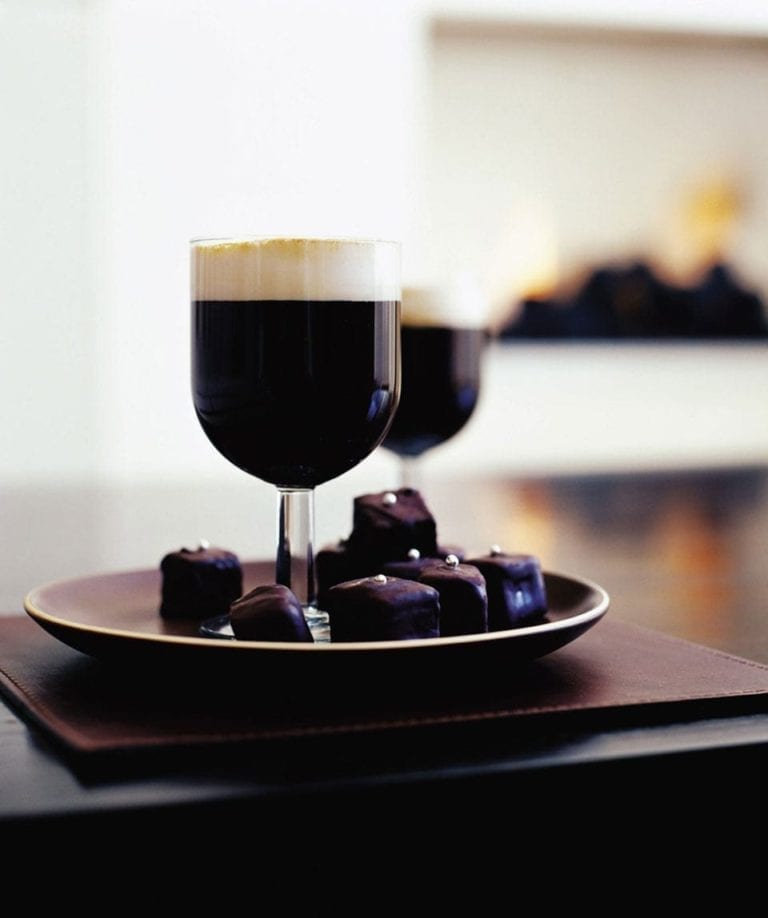 Makes 16-20

Hands-on time 30 min
These quick, easy chocolate-covered Christmas cake bites are fab as sweet canapés – or as a sweet treat when you can't manage a whole slice. Serve with an Irish coffee such as this one with decadent Baileys cream.
Method
Cut some Christmas cake into 2 slices, about 2-2.5cm thick (a non-crumbly, moist cake works best). Cut into even squares.
Melt the plain chocolate in the microwave on medium-high for 2-3 minutes. Stand for 6-8 minutes to thicken up slightly.
Put a bit of cake onto a wooden skewer and, holding it over the chocolate, spoon the chocolate over the cake, twirling the stick so the excess drips off. Put on baking paper and repeat. Leave in a cool place (not the fridge) to set. Just before they set, decorate each with an edible silver ball.