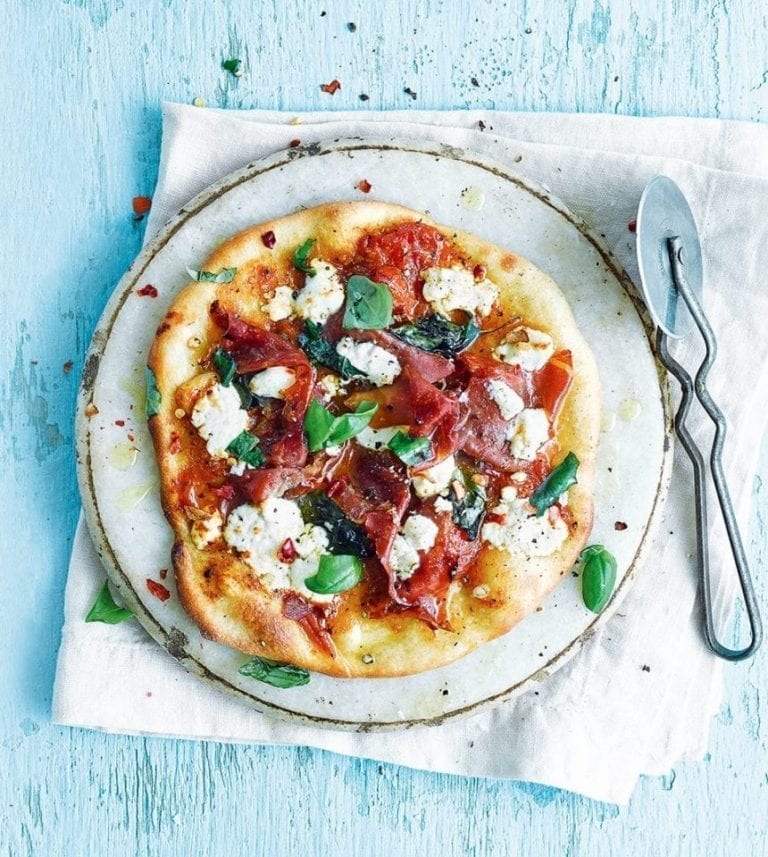 Makes 2 medium pizzas

Hands-on time 10 min, cook time 8-10 mins
It takes less time to make these pizzas, made with a quick homemade tomato sauce, than it does to get one delivered. It's a recipe you can change as much as you like meaning you'll come back to it time-and-time again.
If you've got more time, try your hand at making your own dough in this classic margarita pizza recipe.