Taking on the Tour de France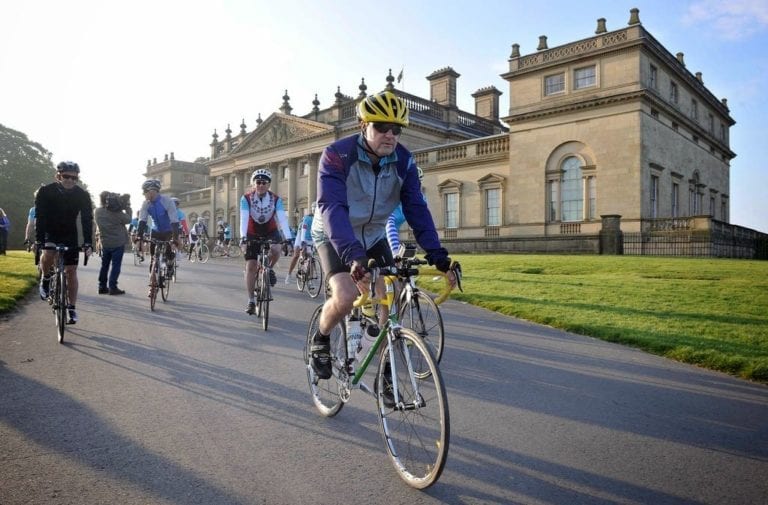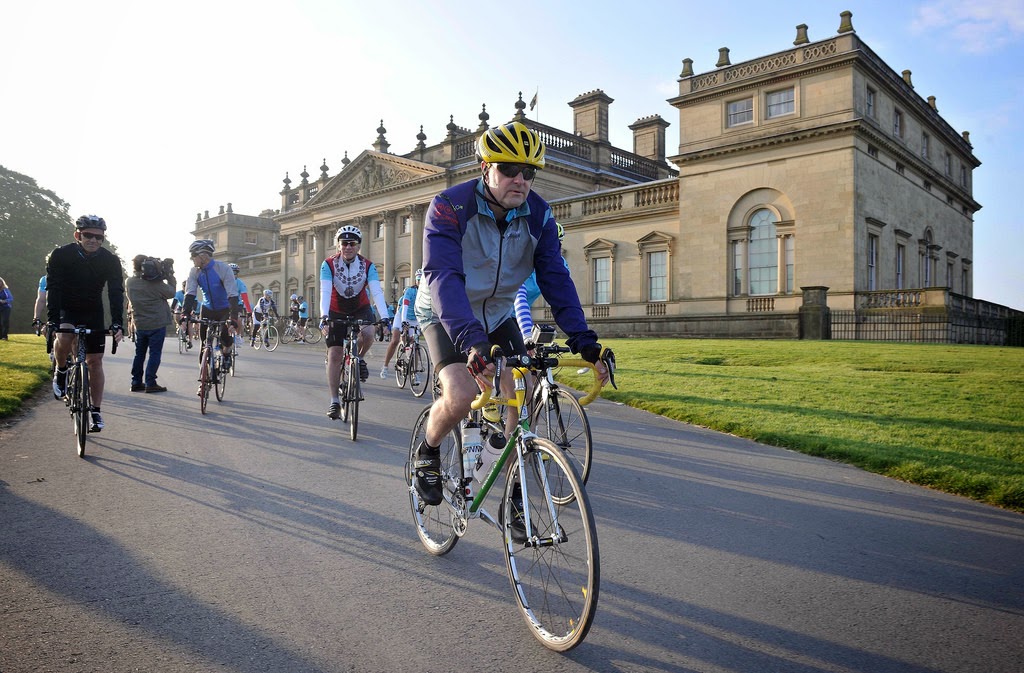 Harewood House, Leeds, the start of Stage 1 Tour de France
"Who wants to cycle the first leg of the Tour de France?" called out my editor Karen across the office. "It's 195km up and down Yorkshire's steep dales." Amid mutterings of

"Y

ou'd have to be mad to do that,

"

I found myself volunteering. Was I mad? I don't have a bike, I haven't cycled more than a few kilometres on a Boris Bike for over 25 years. I don't even like sitting on a gym bike.
"How long have I got to train for it?" I asked. I've run a marathon before so I know how a training plan can prepare you for endurance events. "It's next Sunday – you have a week," came the reply. I was feeling a bit nervous now.


Preparing for pain
I bought some padded shorts, tested them out a couple of times at the gym (not as comfortable as I'd hoped), then hired a bike two days before the ride. Gosh, bicycles have changed a lot since I last rode one – at 9kg this was light as a feather (well, a very large turkey), had a worryingly small saddle and the brakes were also used to change gears.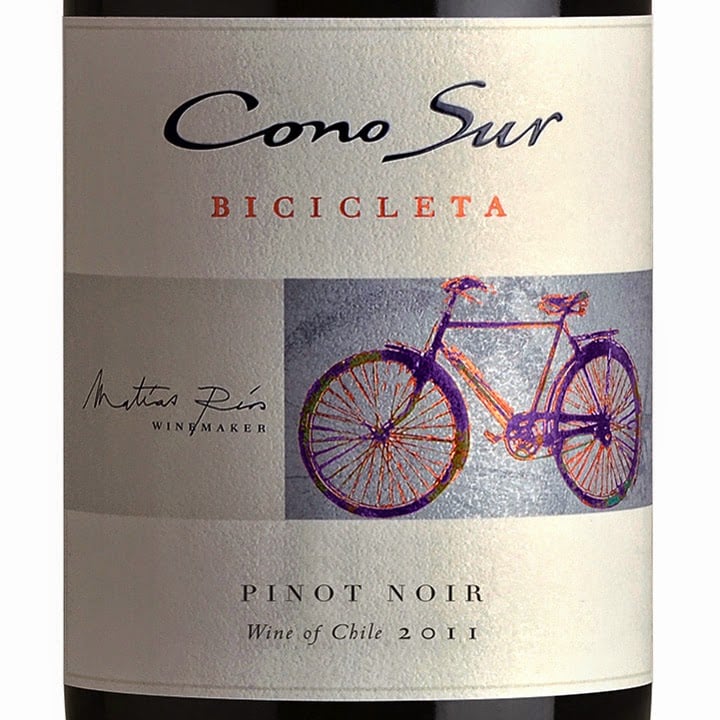 Cono Sur Sponsors of the
Tour stages in the UK
At this stage you might be thinking what's the Tour de France got to do with a food magazine? Chilean winemaker Cono Sur has become the official wine sponsor of the UK stages of the Tour to promote its Bicicleta range of wines, and they asked delicious. magazine to come along for the ride… Wine has a certain history in the tour – in the early days (in fact, until the 1960s) cyclists often fuelled themselves on wine and other alcoholic drinks (and, ahem, other stimulants) – but these days such practices are outlawed. Now the wine is for the supporters and, I was hoping, for the finishers.
The big day
I booked into a Harrogate hotel the night before the ride, went to bed early and set the alarm for 4:30am. All too soon breakfast arrived – I wolfed down yogurt, cereal, fruit juice, banana and a coffee. I knew I'd need about 6,000 calories or so to power me through the whole day.
The group of 30 cyclists lead by
Yorkshire tourism
boss
Gary Verity, who was
responsible for bringing the first two stages of the tour to Yorkshire, set off from lovely Harewood House at 6:15am, just as the sun lifted itself above the trees.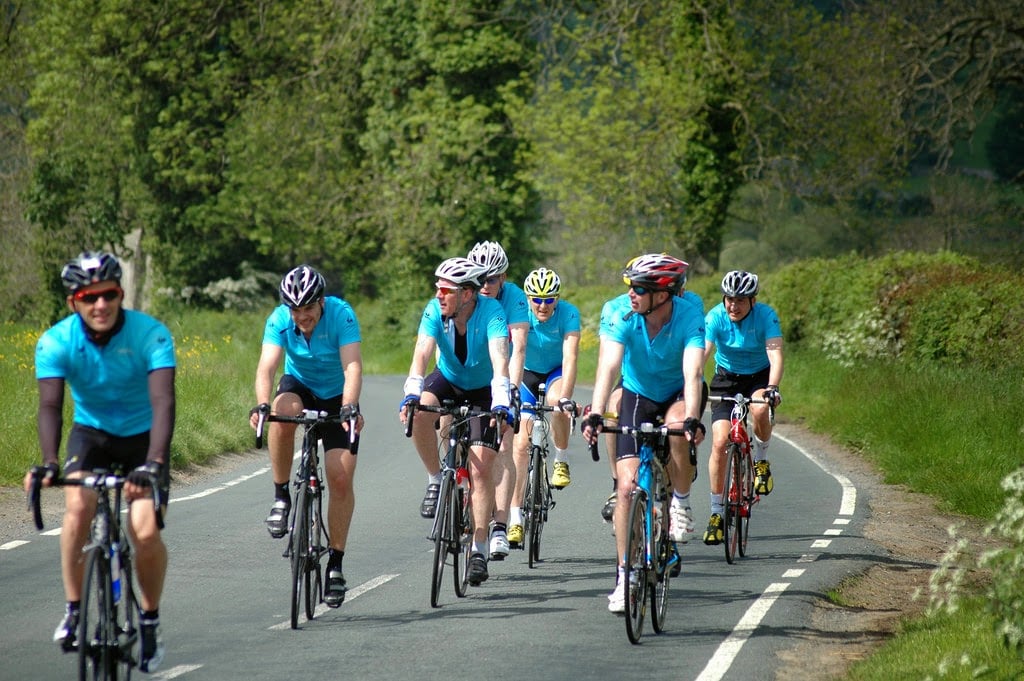 Chatting with the other cyclists (me, far right)
The first three hours were at a gentle pace and I was able to chat to the other cyclists. Disconcertingly for me, they all seemed pretty experienced. We stopped for a hearty breakfast of porridge, croissants, Mars bar, OJ and coffee. I felt good. But there was a lot of talk about the hills to come – and they were what I feared.
Highs and lows
The Yorkshire Dales are beautiful. Really beautiful. Think Emmerdale, All Creatures Great and Small, Last of the Summer Wine. But soon I no longer have the energy to look at the scenery. I'm staring ahead, sucking in air and pedalling with all my might. But despite my legs pumping wildly, the bike is barely moving up the hill, which just gets steeper and steeper. My thigh muscles are on fire, burning with lactic acid. I'm out of the saddle but at the steepest bit, my legs turn to jelly and I have to walk the last 50m to the summit. And there are two more of these to come.
Descents aren't much better – winding, steep and narrow with stone walls on both sides. I jam on the brakes as hard as I can but just keep whizzing downhill (my GPS says I'm travelling at over 70km/h). The bike picks up every bump in the road so I grip the bike frame with my knees to keep me on board; I think I can see the brakes smoking.
After six hours I am exhausted, mentally drained, saddle sore – and only halfway there. I was ready for lunch. After refuelling on sandwiches, hot tea, bananas and a lovely chewy flapjack, I feel a lot better.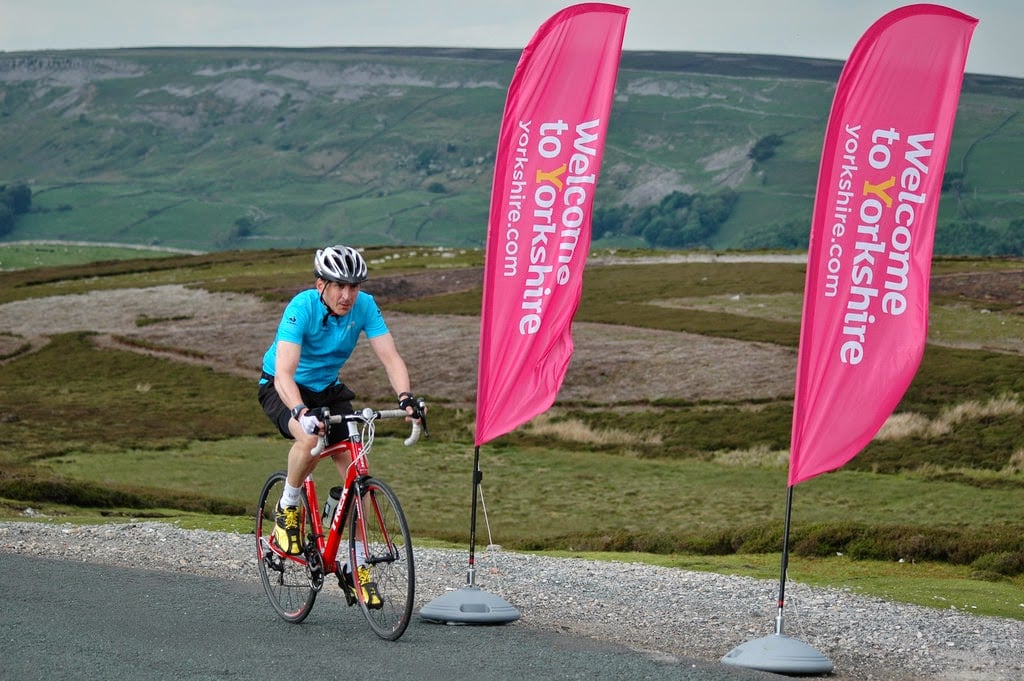 I make it to the top of one of the climbs, oblivious to the scenery
For the next three hours, survival is a matter of desperately crawling to the tops of hills, then freewheeling down while trying to get my breath back. After yet more sandwiches, tea, flapjack and bananas, I revive a little through long sections of rolling hills. F
or an hour or so,
I manage to cycle down the hills, then attack the upward slopes, working through the gears to keep my legs pumping at a steady speed. But then fatigue sets in again. The support car is feeding us Twix fingers through the window. With 20km left to go, I've got little left in the tank. It's mentally much tougher than the marathon I've run. The last section is along a soulless dual carriageway, lorries blasting past. Even slight inclines cause me to flick through the gears.
The finish
Finally, it's the last few kilometres, so we form up as a peloton and cruise into town doing a lap around Harrogate one-way system. The bells chime 6pm. The local revellers drinking in the last bit of Sunday sun cheer us as we pass. I can see the finish line. My phone says I cycled 199km in just over 10 hours

'

cycling (not including stops). After finishing photos and speeches, I'm given a bottle of Cono Sur Bicicleta Viognier. Alas it's warm – it'll have to wait until later.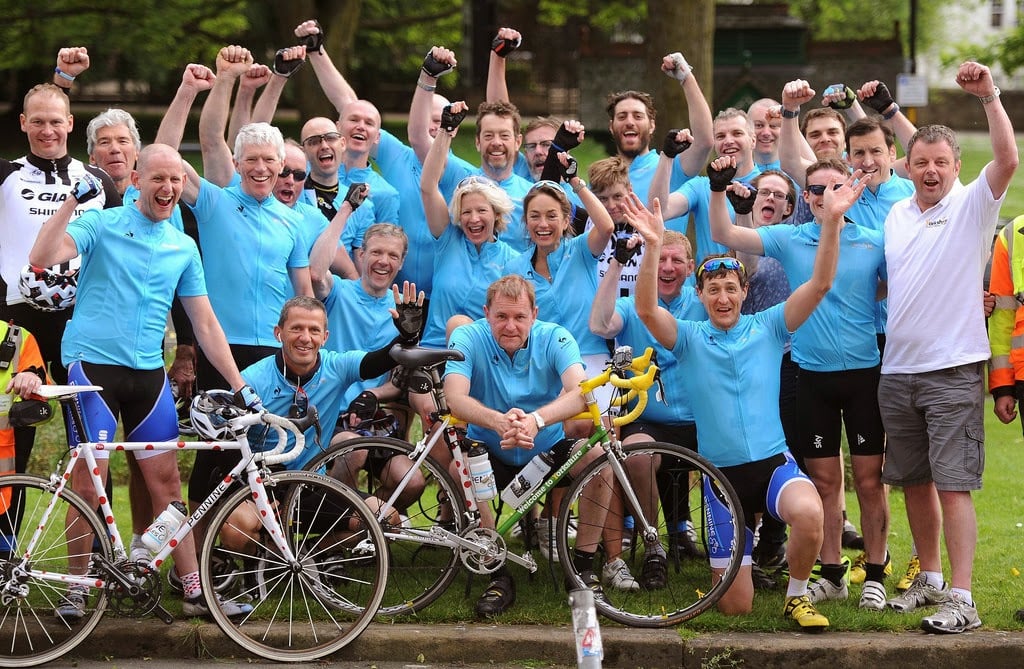 At the finish – at last!
Despite the hours of pain and discomfort, there

'

s a great sense of achievement mixed with relief. I have nothing but admiration for the professional cyclists who will cover the stage in five hours without stopping, and do the same or more for 20 consecutive days. They are superhuman.
Still, looking back it was sort of fun and when I stop feeling saddle sore, I might have a go on a gym bike. But for now I

'

ll settle for a glass or two of wine.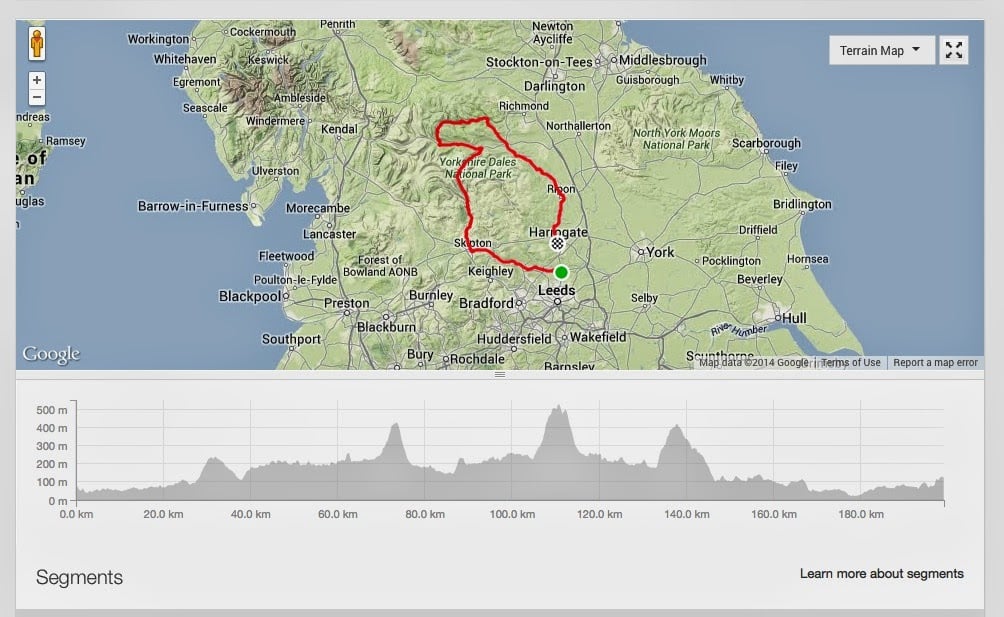 The route and climbs of Stage 1 Tour de France 2014
Photographs: Welcome to Yorkshire/Simon Wilkinson
Subscribe to our magazine
Subscribe to delicious. magazine for HALF PRICE
Subscribe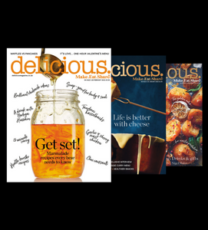 Join our newsletter
Packed with menu ideas, recipes, latest competitions and more...