Tried and tested: Chocolate bunnies
We've given this year's chocolate bunnies a rigorous delicious. taste test to find out which are the very best on the market. From the foil-wrapped classics to brand new supermarket bunnies, discover them here.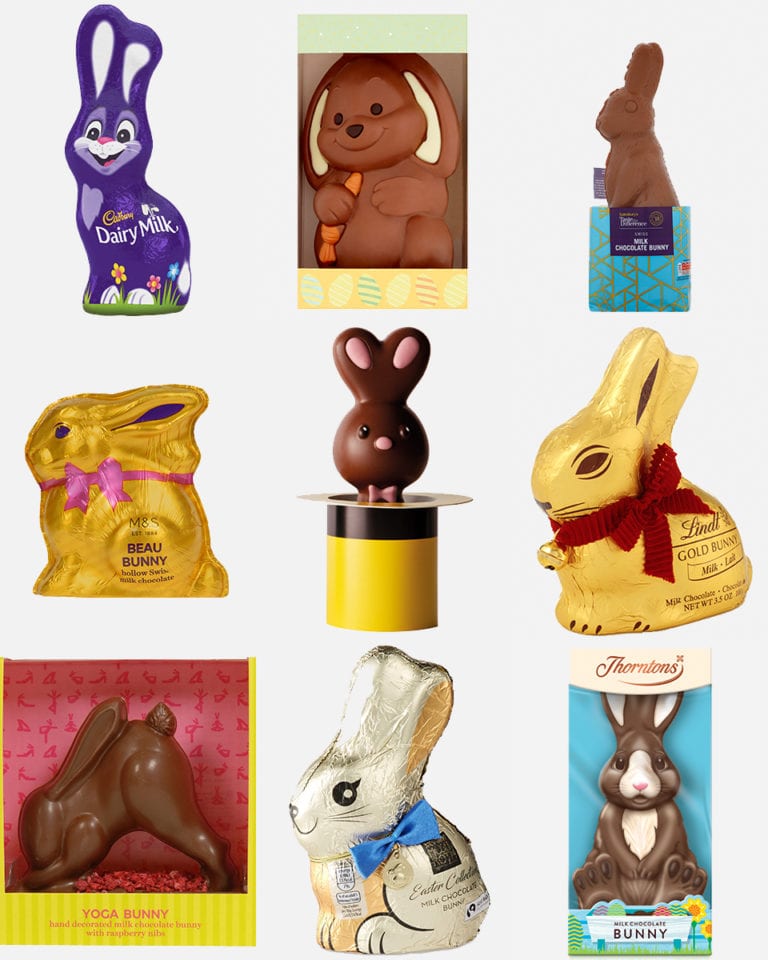 What we look for: From small, foiled-wrapped critters to big bunnies, we wanted figurines with a cute, appealing look and at the top end, artistic flair.
The chocolate needs to be suitably thick with a creamy cocoa taste. Anything grainy, bland or too cloying got the thumbs down. We tested 15 to find the best.
The test: We conduct our tests without packaging, so our tasters don't know who produced each product or how much it costs.
And, to prevent one tester influencing another, the panel aren't allowed to confer during the tests so the results you read below are unbiased.
The winners: Foil-wrapped bunnies
1st place
Lindt Gold Bunny, £2.50 for 100g, major retailers
Classic, clean design. Chocolate has well-judged thickness, a good snap and tastes rich and creamy.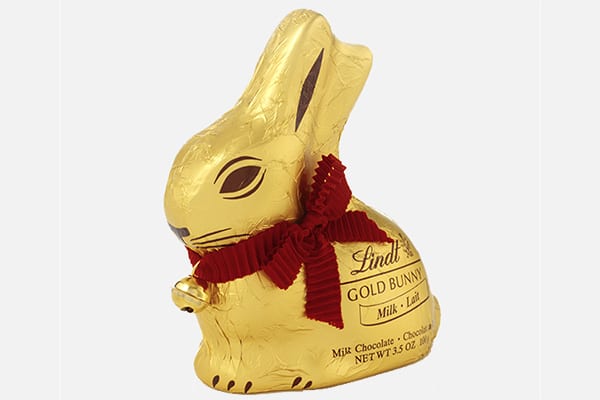 2nd place
Aldi Moser Roth Chocolate Bunny, 99p for 100g
Cute appearance, with thinner chocolate that melts in the mouth. Some cocoa flavour but just a little chalky.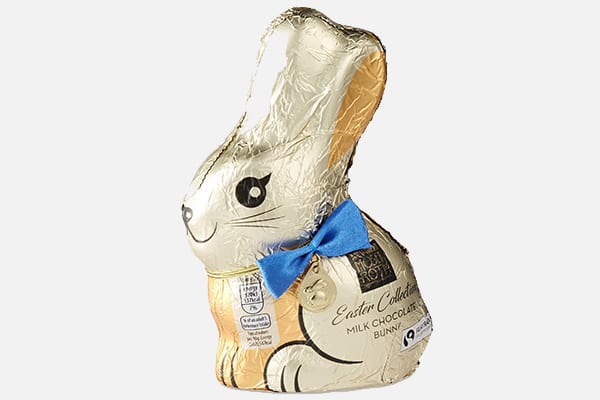 3rd place
Cadbury Dairy Milk Bunny, £1.49 for 50g/£2.99 for 100g
Thick milk chocolate with a classic, familiar taste, but not the cutest design. Some testers could detect an oily aftertaste.
4th place
Marks and Spencer Beau Bunny, £2.50 for 100g
A detailed mould produces the most realistic bunny, but the chocolate lacks depth of taste.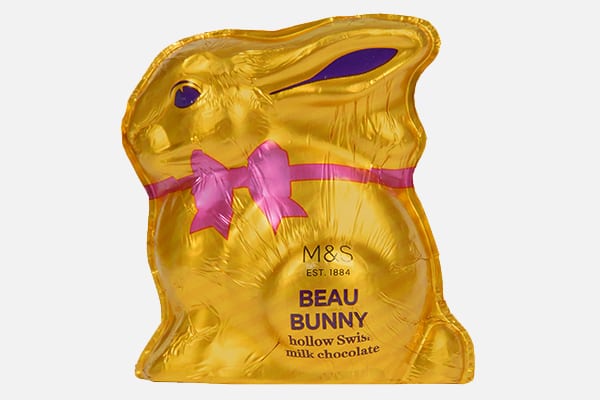 The winners: the other bunnies
1st place
Sainsbury's Taste the Difference Swiss Milk Chocolate Bunny, £6 for 440g
Enormous (good value), with subtle details. Milky chocolate that's rich without being sickly, and melts in the mouth.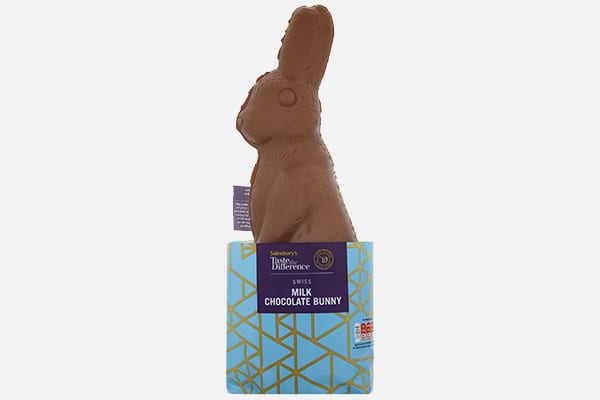 Joint 2nd place
Marks and Spencer Yoga Bunny, £6 for 150g
Fun design, complete with freeze-dried raspberry yoga mat. Chocolate snaps well but is a touch bitter.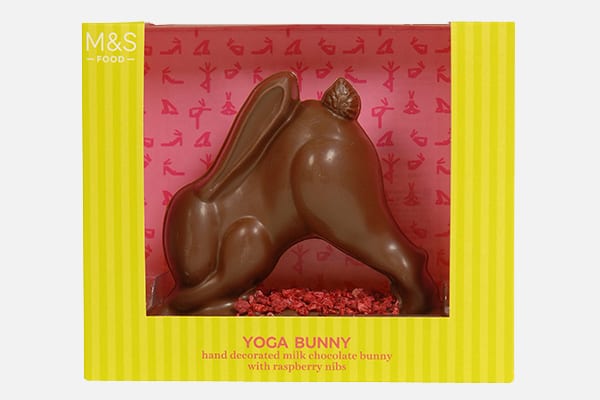 Joint 2nd place
Chocolate Bunny with Gold Egg, £9.99 for 80g, choconchoc.co.uk
Tiny but intricate and made of solid chocolate, which is sweet and creamy with caramel notes.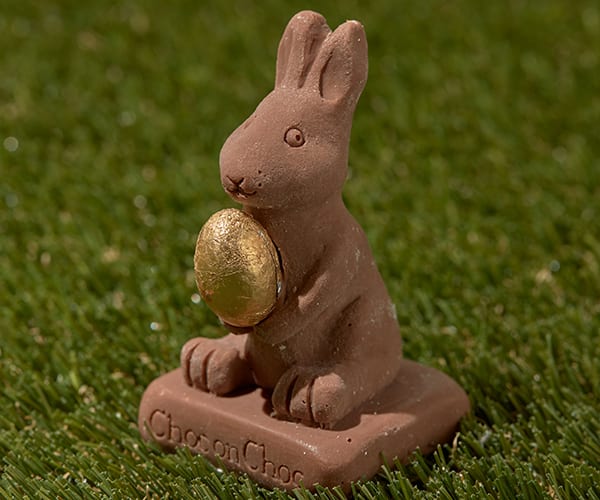 3rd place
Pierre Marcolini Milk Chocolate Heart Rabbit, £9 for 100g
Eye-catching, modern design and the only bunny with its own accessory! Chocolate is thin, sweet and soft with a slightly bitter finish.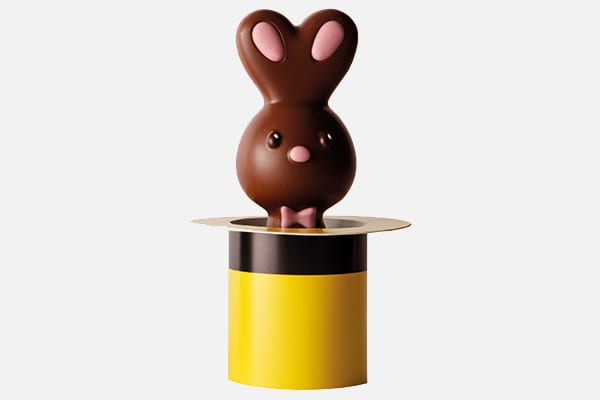 4th place
Thorntons Milk Chocolate Bunny Model, £7 for 200g
A realistic bunny with touches of colour – would appeal to kids. Some cocoa flavour and richness, but on the sugary side.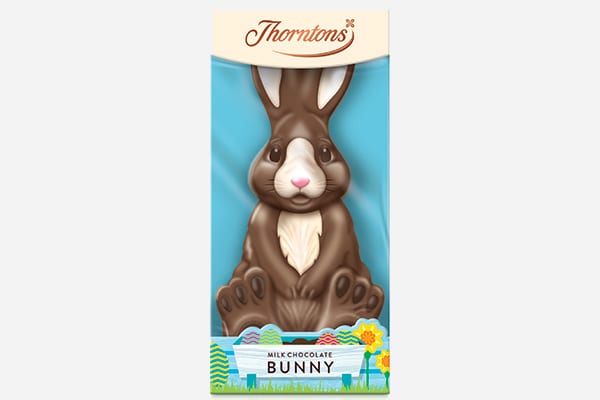 5th place
Sainsbury's Nibbles Milk Chocolate Bunny, £3 for 150g
Super sweet and milky, this tastes almost like white chocolate. The child-friendly design reminds us of Winnie the Pooh.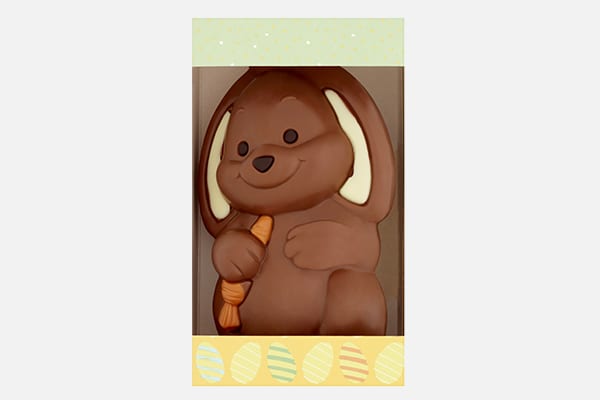 Shopping for Easter eggs? Make sure you take a look at which ones made our list of 10 weird and wonderful Easter eggs for 2019!
Subscribe to our magazine
Subscribe to delicious. magazine for HALF PRICE
Subscribe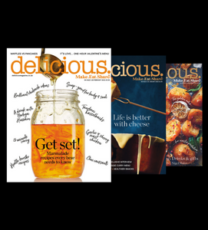 Join our newsletter
Packed with menu ideas, recipes, latest competitions and more...