11 non-chocolate Easter gifts
With a second lockdown Easter on the cards, it's more than likely that you'll want a little more stimulation than a tower of chocolate over the Easter weekend.
We thought we'd give you a bit of a break with our non-chocolate Easter gift guide. Have a scroll through our top picks from around the web, from hot cross bacon butties, to canned cocktails for those all-important park walks…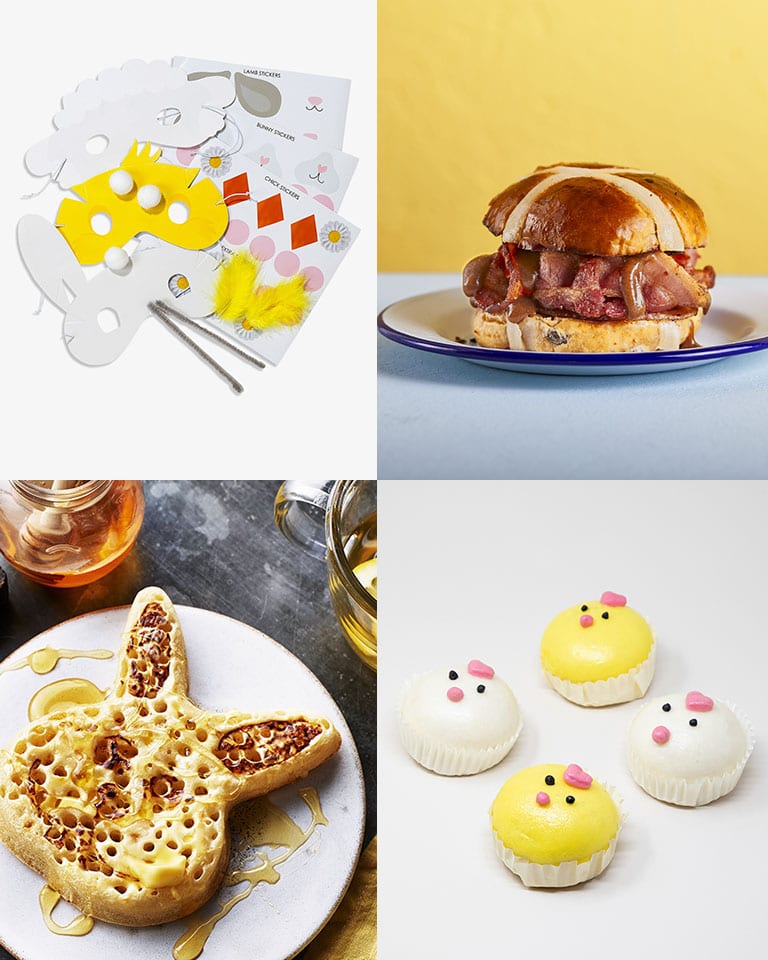 Nicola Lamb v Le Swine hot cross bacon butty
Pastry chef and author of Kitchen Projects newsletter Nicola Lamb has teamed up with Le Swine to create a limited-edition Easter meal kit featuring extra special hot cross buns. The kit includes 2 sizeable hot cross buns; Le Swine middle bacon; a special date, fennel and aleppo chilli ketchup and BACON butter. These won't be around for long, so nab yours whilst you can! And if you're a lover of all things pastry, sign up to Nicola's newsletter while you are at it – it's one of the delicious. team's favourites. Available from Le Swine (£15).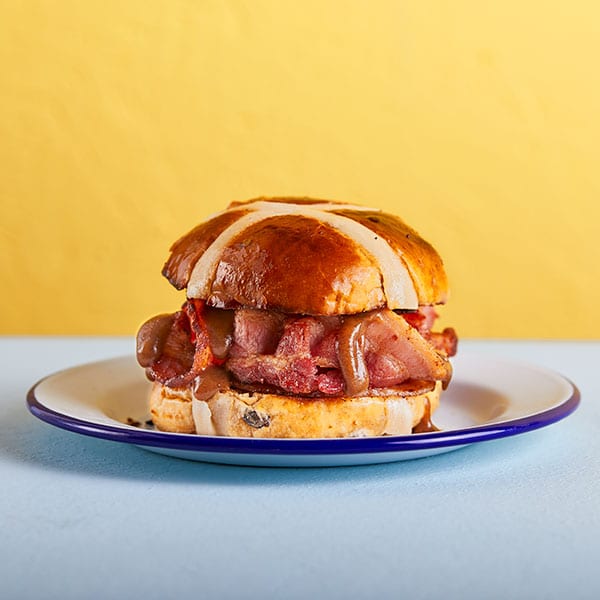 Anthropologie Phoebe cake stand
Every homemade cake deserves a stand to show it off with pride, especially one as yummy as our rhubarb and custard Easter cake. Anthropologie's hand-blown glass stand has an irregular pattern reminiscent of Murano glass. One word: GORGEOUS. Available from Anthropologie (£42).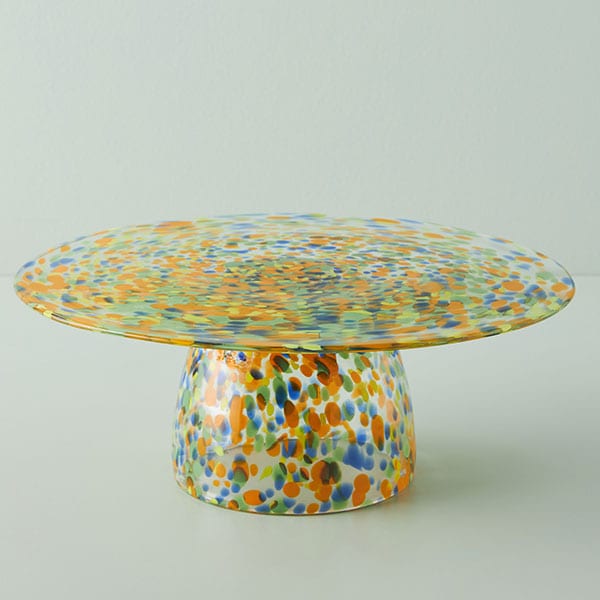 M&S bunny crumpets
How to improve a crumpet? Why, make it bunny-shaped of course! These delightful tea-time treats are just the mood-enhancing snack we need right now. Hop to it. Available at M&S, in store only (£1.25).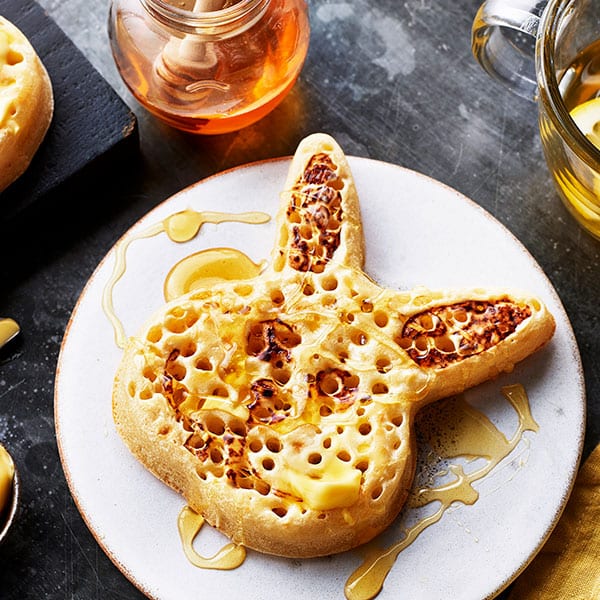 Black cherry Colomba cake by Sal De Riso
The Colomba di Pasqua is a sweet, dried fruit-filled yeasted bread which boasts many similarities to a panettone. This sourdough Colomba cake is scented with Bourbon vanilla and then filled with sweet candied black cherries and vanilla custard. The white chocolate covering is its crowning glory. What's not to love? Available from Sacla' (£40).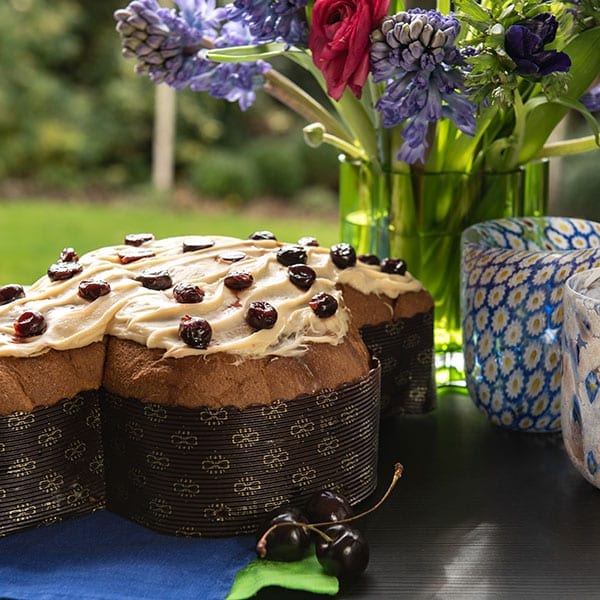 This is the Easter gift you didn't know you needed…until now. BAO's much-loved BAO Bakery Goods (BBGs) receive an Easter makeover this year, with 'Easter chick' BAOs. The kits feature two yellow chick and two white chick baos. Filled with molten chocolate and salted egg, buns will be delivered ready to be unboxed and steamed at home. Available from BAO's online 'Convni' store (£16).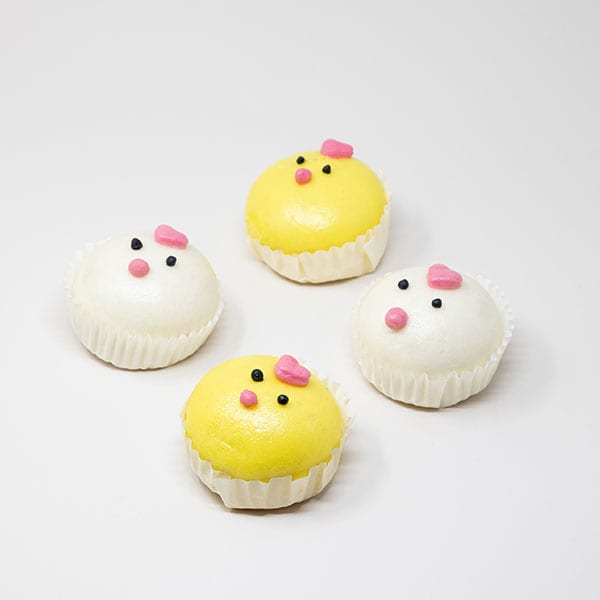 Crosstown Easter selection box
The new Spiced Hot Cross Bun Doughnut from Crosstown sees a spiced dough filled with a deliciously creamy cinnamon custard, topped with Seville orange glaze, and finished with a spiced cross and candied orange peel. With a cup of coffee or glass of sparkling wine (why not?) this is a heavenly treat for the Easter weekend. Choose from 6 doughnuts with either Crosstown x Caravan Coffee Roasters ground coffee, Prana Chai, St JOHN Wines, or Gusbourne English Sparkling Rosé. Available from Crosstown Doughnuts (from £29.95).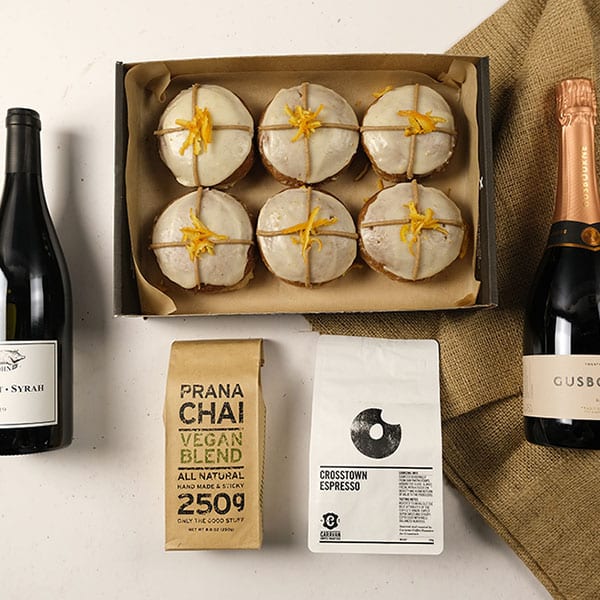 Easter Talking Tables mask kit
Make your own Easter masks this year with this fun craft kit for kids. The perfect creative activity for the bank holiday weekend… Available from Selfridges for (£8.50).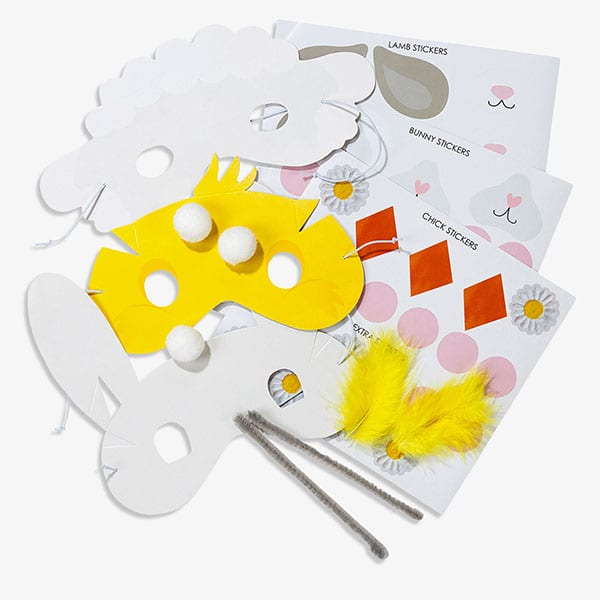 If you're familiar with our hot cross buns, hot cross cookies and hot cross bun loaf recipes, you'll know that we take the quintessential Easter treat seriously. This hot cross bun kit from Flor comes with everything you need to bake your own superior buns at home: right up our street. Including everything from the special stone ground, UK grown flour to the home made, cultured butter that the restaurants are well-known for. Available from Flor's parent site Lyle's (£25).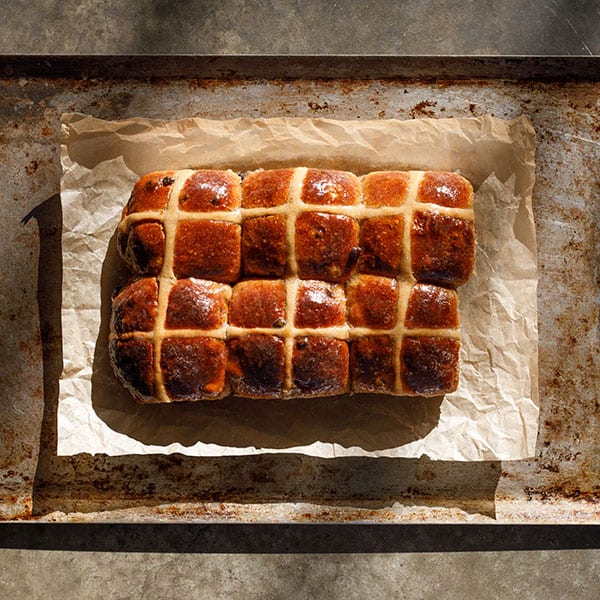 Sipful Easter for the grown-ups gift box
This Sipful cocktail box contains three cans of glorious brunch cocktails, plus two bars of sea salt caramel Tony's Chocoloney chocolate. The brunch cocktails are made using all natural fruit and organic wine, including a bellini and two varieties of mimosa. Perfect for an Easter weekend walk or park meet-up with a friend or family member. Available from Sipful (£14.95).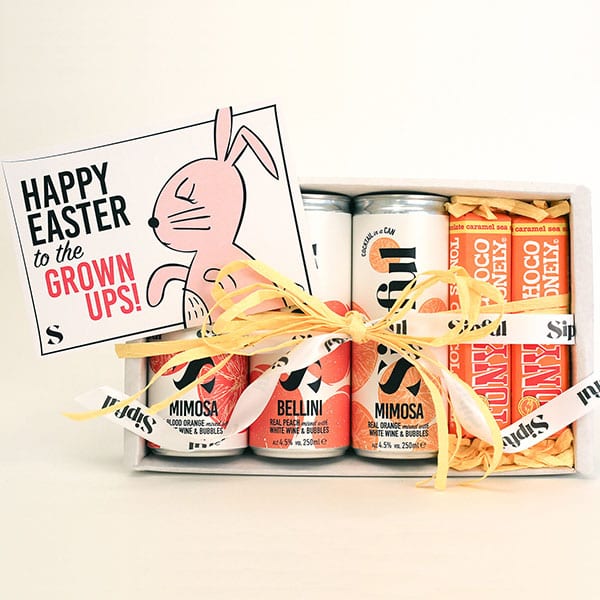 A platter is a kitchen essential: for salads (way better for showing off ingredients than a bowl), or for cakes… This large, attractively-priced Pom Pom platter in palest grey stoneware – robust and dishwasher safe – is perfect for your Easter roast. Available from Truly Gifted (£20).
Brindisa's Joy of Spring selection
This recipe selection from Brindisa is a brilliant find for an easy, healthy at-home lunch. It's special enough to be a gift but just as great to buy for yourself. The box includes Alargada beans (supple and succulent and full of flavour), Ortiz bonito tuna (the best!), blanched Marcona almonds, and Perello gordal pitted olives, as well as a packet of Torres crisps. Enjoy the tuna, beans and almonds in a speedy salad with soft herbs and a vegetable of your choice – try charred asparagus, courgette or tomato. Available from Brindisa (£20).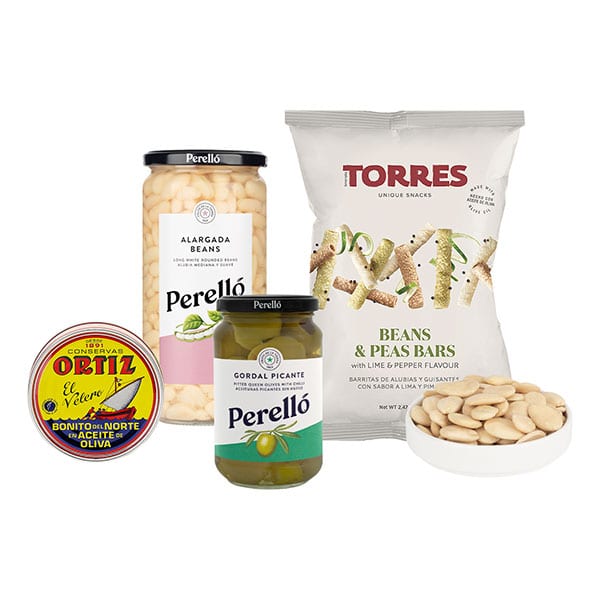 And if it's just chocolate you want, we are happy to bring you our tried and tested Easter egg guide too.