10 life lessons I've learned from lockdown
Food writer and self-confessed cynic Neil Davey didn't expect to find any comfort in the weird situation we've found ourselves in, but even he couldn't help noticing the odd silver lining.
Here, he shares the 10 eye-opening life lessons he's learned during lockdown.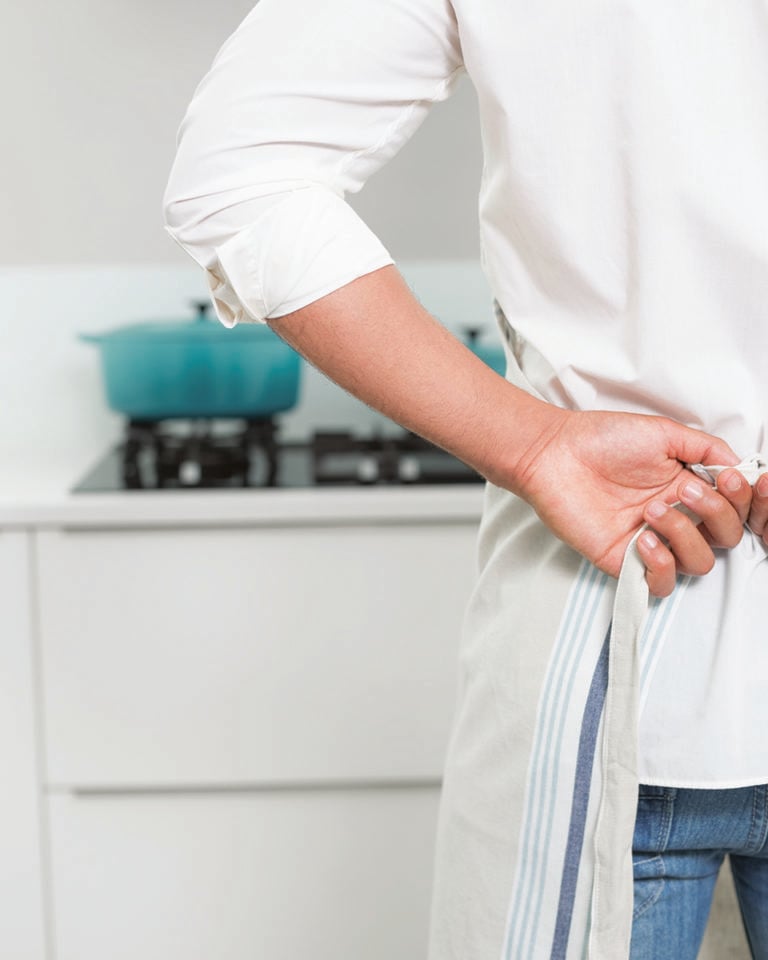 Well, that got very strange, very quickly, didn't it? I'm still not convinced it's all sunk in, but maybe that's for the best? That's not to downplay the seriousness of the situation. Fear not – I'm following Government guidelines. I'm washing my hands a LOT. I'm staying home, I'm avoiding people – although as a middleaged, grumpy freelance journalist I've sort of been in training for those for years. But it's important to find the positives in this, be it dazzlingly clean fingernails or any of the following…
1. People are, for the most part, lovely
We've come together wonderfully. We've put the social back in social media. Where I live we now have a WhatsApp group for our flats, which means, after 24 years here, I finally know more than three neighbours' names. Ahem. Even with thousands of cancelled weddings, holidays and so on, people have generally shrugged, put their plans on hold and not complained. Here's hoping kindness and community spirit last when this finally ends.
2. Local shops rock
While the supermarkets looked, at the beginning of lockdown, like a scene from a biblical epic, it was a chance to explore local independents. Close to me there's an Italian deli that's consistently had top quality pasta, while the Turkish supermarket stocks EVERYTHING. And although the bakery has been so busy, you have to order three days ahead. They've been giving away pots of sourdough starter. Which brings me to…
3. There's time to bake
There's a reasonable claim that sourdough starters have become Tamagotchis for middle-aged men, with everyone claiming theirs is the best. Which is daft because mine is. Breadmaking has been discovered by thousands as a wonderful hobby. Sure, you can build model railways or collect stamps, but can you cover them in melted cheese? Exactly.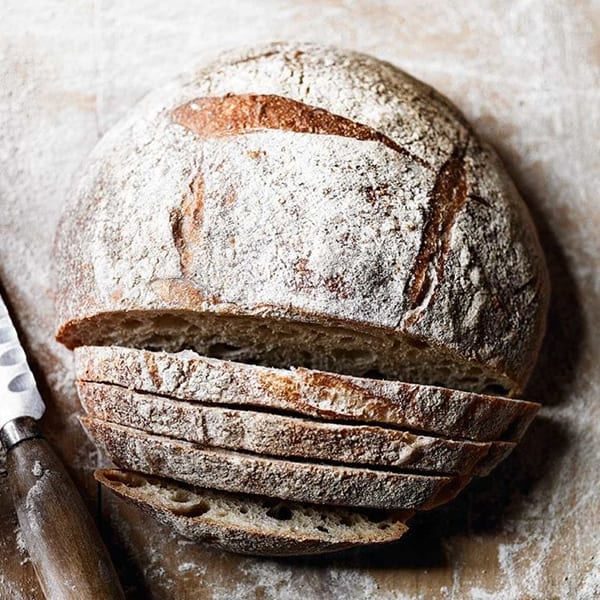 4. Cooking's got serious
What was, for many, a fun thing to do at weekends has become a way of life. We're planning meals and making the most of ingredients we're not sure we'll see again…
5. The internet is brilliant
What a resource! Recipes, community support and sites like Eat Your Books, which indexes your cookery book collection, meaning you can search for recipes based on the ingredients you have. Which, right now, could be anything: "Bovril. Anchovies. Digestives."
6. The kitchen is a cave of delights
Probably. I thought we were hugely organised and knew exactly what was in our cupboards. Turns out we weren't and we didn't.  There are so many things we don't remember buying that I suspect the top shelf may be a portal to another dimension.
7. I've finally understood the difference between 'use by' and 'best before' 
Also, it turns out that a fabulous device for working out what's edible and what's not is my nose.
8. It's a golden chance to learn a new kitchen craft
Been meaning to master Thai cookery? Now's the time. Always meant to pickle? You're going to be so grateful you learned that one.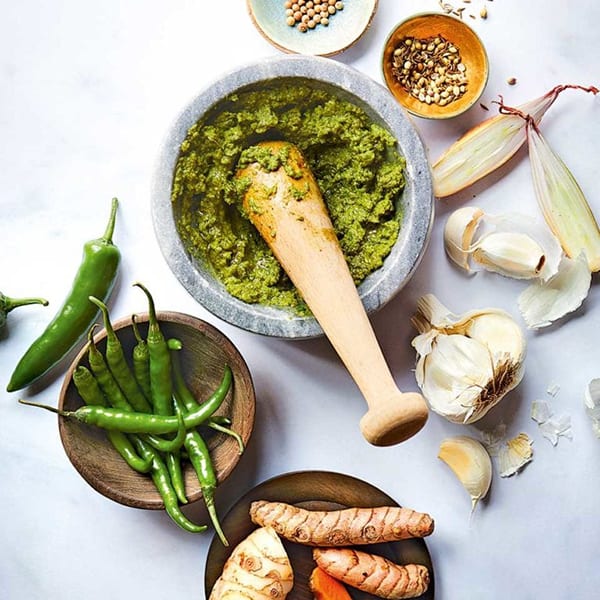 9. Online shops are amazing
Supermarket deliveries are a lottery: "You  are 188,973rd in the queue, so maybe have a think about what you want for Christmas." BUT there are lots of great online options for produce, meat, cheese, fish – and wine. Many restaurant suppliers have turned on a sixpence to do home deliveries, meaning you're helping businesses survive, supporting livelihoods – and probably eating better as a result.
10. And, finally, mindfulness is not a fad
As a friend WhatsApped me recently, "I'm hyper-focusing on things I used to take for granted. I ate a cookie yesterday and I mean I REALLY ate that cookie. Every bite observed and considered." The circumstances might be grim, but let's savour this time. And here's hoping we're all a little more aware of what really matters when we finally come out the other side of this.
Take a look at all our lockdown recipes, cooking projects and brilliant batch-cook recipes to get stuck into while you have some extra free time.
Subscribe to our magazine
Subscribe to delicious. magazine for HALF PRICE
Subscribe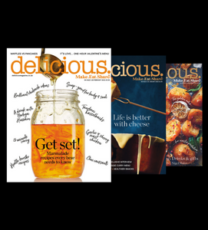 Join our newsletter
Packed with menu ideas, recipes, latest competitions and more...