Celebrating the calçotada festival
With so many superfluous food dates filling up the proverbial diary (I'm talking national burger day and other inane "holidays" which don't raise awareness or charity funds), it's something of a relief to see an epicurean celebration with tangible cultural roots get some recognition. The annual calçotada festival puts Catalonia's green onions centre stage and is celebrated across the region from January through April. It has seasonality and community at its heart – and is also quite a messy affair, as I found out when it came to London.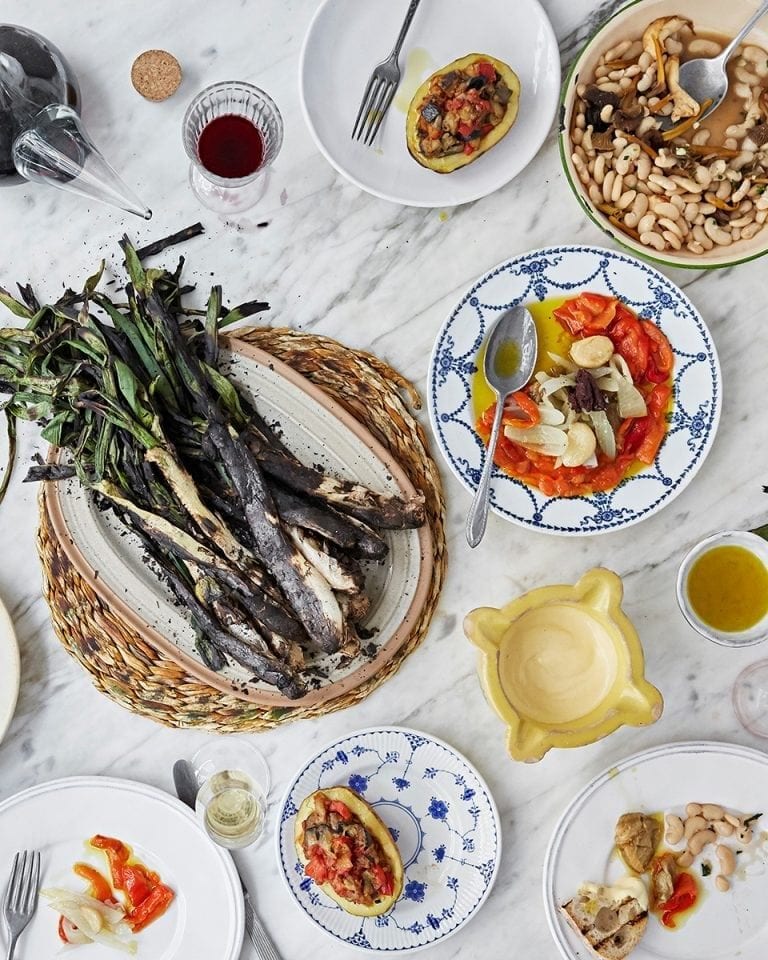 What is the calçotada festival?
The best-known calçotada festival takes place in January in the town of Valls, near Tarragona. Here, calçots have EU Protected Geographical Indication and, once a year, inspire a theatrical feast. Originally held in honour of the calçot's successful harvest, the event has become a highlight in Catalonia's cultural calendar, and the long, mild onions it takes its name from remain essential to the frivolity.
A type of scallion, calçots look like large spring onions but are sweeter, and especially tender after cooking. Scorched over open flames, they're bundled into newspaper to steam and served hot. Fire-blackened skins slipped aside, it's plunged into a mound of nutty romesco sauce before the whole thing is lowered from a great height into the mouth.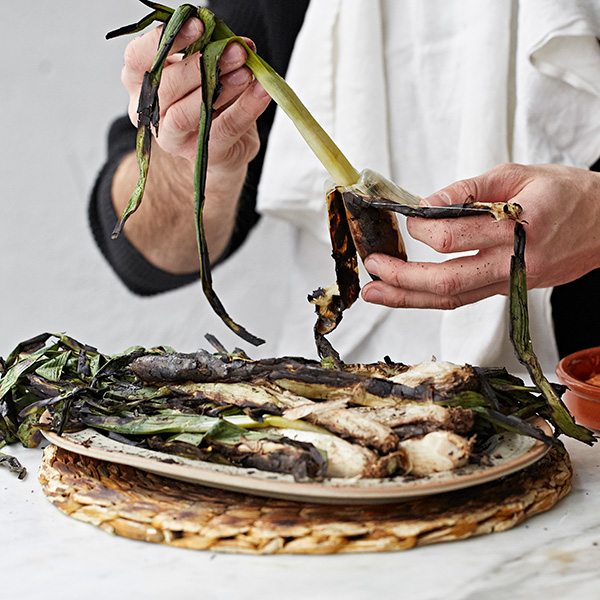 These vegetable barbecues are held in restaurants throughout the Catalan countryside and by groups of family and friends in national parks. "Great fires are lit, long tables are set outdoors and bundles of calçots are piled onto the flames as we feast and drink into the night," explains Josep Carbonell, executive chef at Spanish restaurant group Brindisa.
Mammoth mounds of calçots are consumed, alongside plenty of barbecued meats, with cava and red wine to wash it all down. The latter is often drunk out of a porron, a traditional glass wine pitcher with a distinctive long, thin spout. "It's quite the performance," expands Josep. "Grandfathers skilfully pouring porrons straight into open mouths, and hanging calçots dripping with romesco sauce."
Where can I eat it?
If traversing the wintry countryside outside of Barcelona to enjoy an authentic calçotada isn't on the cards, London's Brindisa are putting on special calçotada weekend feasting menus at their Shoreditch and Rupert Street locations until April.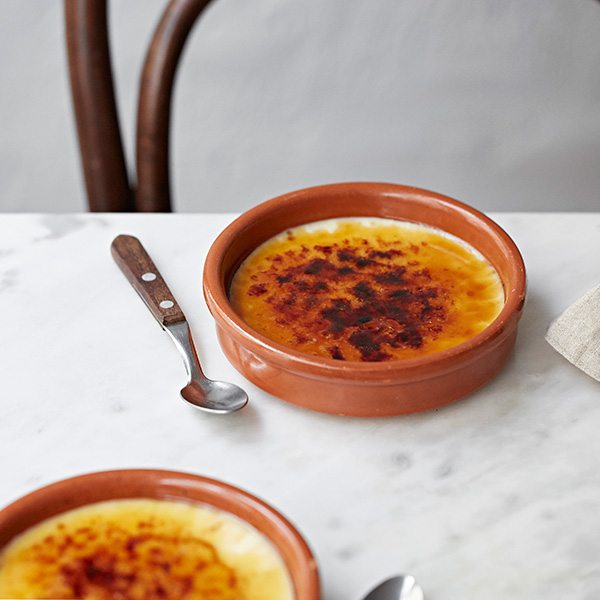 Here, calçots are still cooked over an open flame and served up in a suitably enormous parcel. Bibs and gloves are provided to make the whole process a little neater, but I got stuck in with bare hands – not advisable if you don't want to leave looking like a chimney sweep, but incredibly satisfying. Peeling the softened, sweet onions from their charred shells was great fun (hold at the end, pinch and pull), and the deeply savoury romesco sauce, homemade at Brindisa, was as plentiful as the calçots.
The Spanish restaurants' traditional calçotada menu takes in grilled lamb chops and Catalonian Butifarra sausages, but we opted to try chef Josef's vegan dishes, of which a velvety white bean stew, intensely garlicky and moreish, was a standout. Complemented by plenty of red wine, we discovered three hours had somehow passed in a blur of cava, calçots, crema Catalana and catching up. When it comes to having a good time, those Catalans know their onions.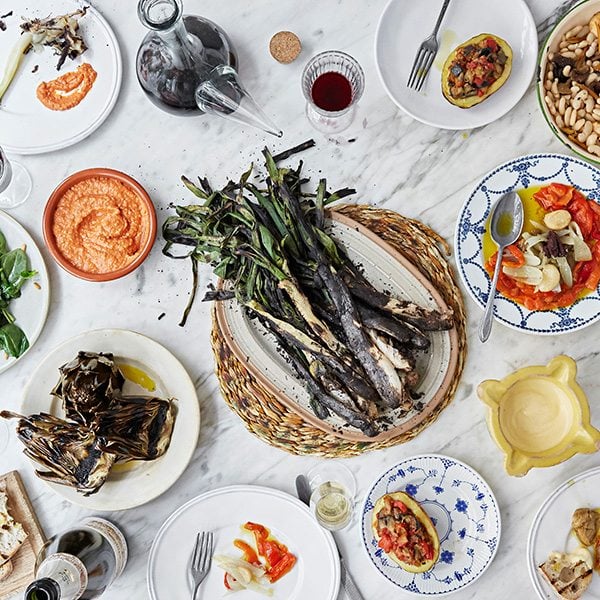 Brindisa Kitchens' traditional Calçotada menu (£27) and vegan Calçotada menu (£35) are available exclusively at London's Tapas Brindisa Rupert Street and Shoreditch on weekends throughout March, 12-5pm. Booking essential. If you fancy cooking your own calçots, they are available from Brindisa online, £9.95 for 25.
Subscribe to our magazine
Subscribe to delicious. magazine for HALF PRICE
Subscribe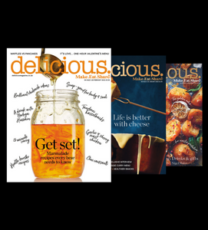 Join our newsletter
Packed with menu ideas, recipes, latest competitions and more...