Cookery school review: Pizza making, Bread Ahead Bakery
The Course: Pizza Making for Beginners, £75 for a half-day course (includes lots of pizza)
Where: Bread Ahead Bakery and School, London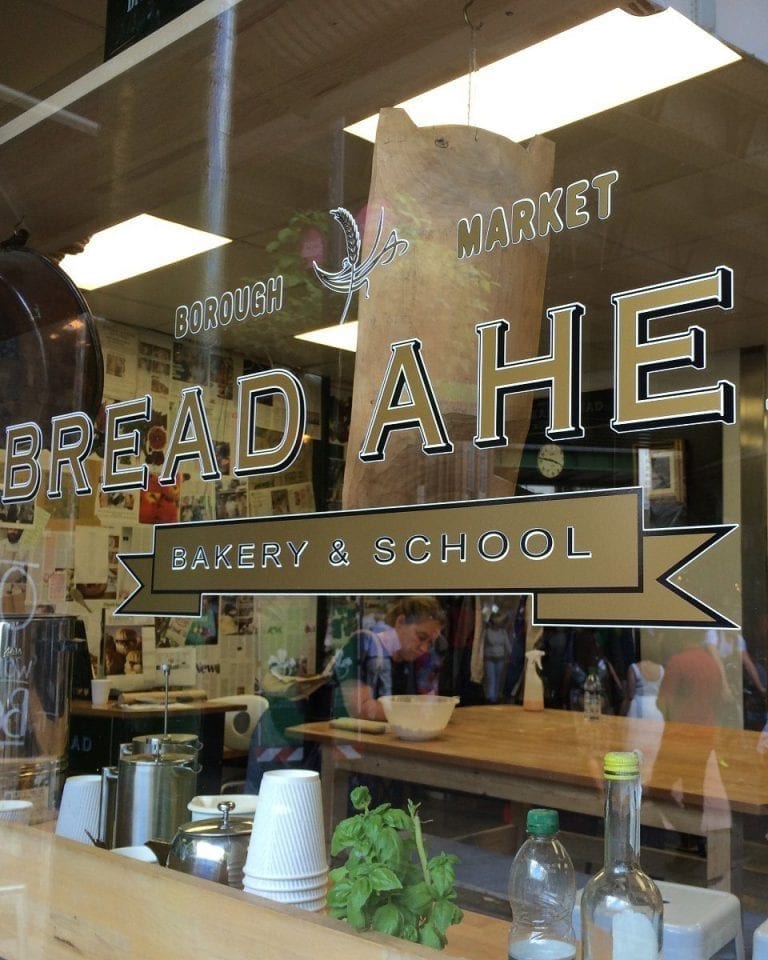 What it's like
Taking a class at Bread Ahead, in the middle of London's Borough Market (round the corner from the delicious. offices), is about as close as you'll get to feeling like a professional baker – without actually being one. Bread Ahead is a working bakery and a cookery school, so the workstations, ovens, ingredients and equipment used by coursegoers are the real deal – the same as the pros use.
The other thing Bread Ahead has in its favour is the quality of the teachers. My course leader was master baker Aidan Chapman, who's been baking fine loaves for 30 years. His experience has given him knowledge, passion and great teaching skills, as well as a sense of fun.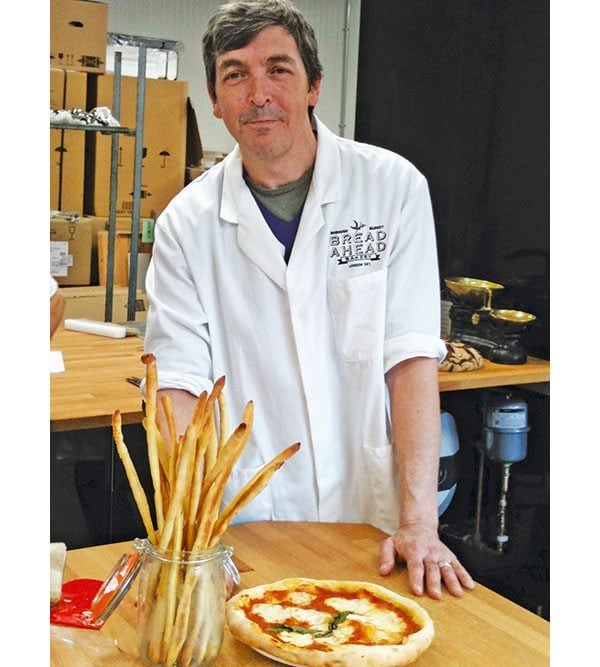 What I learned
Ten of us donned white aprons and gathered round the central bench to measure out ingredients while Aidan revealed the first secret to a fine pizza base: a poolish starter. It's a word that vexes Microsoft Spell Check, but one you need to know if you like a stretchy pizza base rather than something that resembles damp cardboard. A poolish is a kind of shortcut sourdough starter. To make it you need good bread flour, water, a bit of fresh or dried yeast – and time.
After mixing, it needs to sit for 8-24 hours to ferment, transforming from a solid blob into a bubbly mass full of air pockets, with the pungent smell of good sourdough. It's then mixed with more flour and water to make the dough. "The magic is in the ferment," Aidan explains. "It gives the dough flavour and makes it more digestible."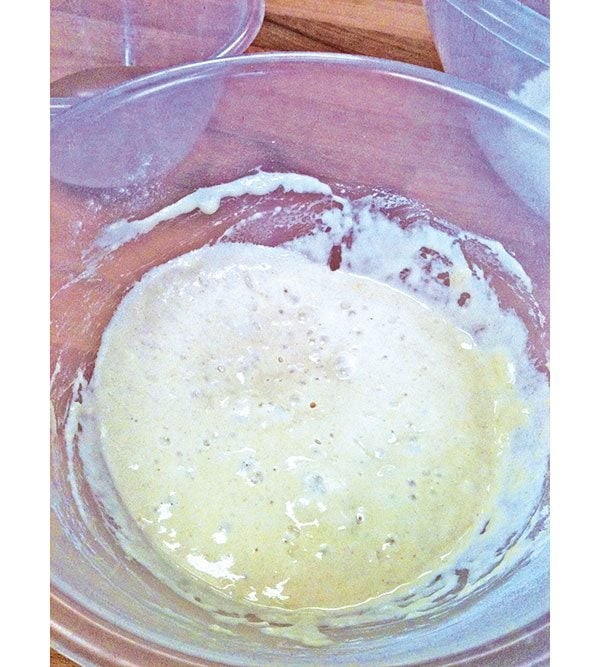 For convenience, Aidan brought out a "here's one I prepared earlier" poolish dough and gave it a firm 10-minute kneading to develop the gluten. He then revealed secret number two: "If you want a thin, crisp base, use a rolling pin. If you want a puffier base with a thicker crust at the edge, do it this way," he said, holding the dough up in the air and carefully turning it with the grace of a Neapolitan pizzaiolo, letting gravity do the work of stretching the dough out into a neat circle.
Once the bases were formed, we cooked up a quick tomato sauce topping, then added a few slices of fresh mozzarella and a drizzle of good olive oil.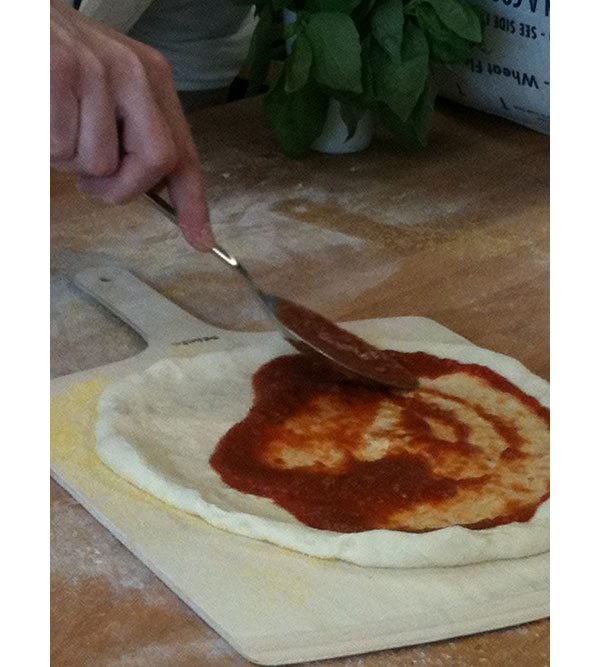 Secret number three? The oven temperature. Basically, it needs to be as hot as Hades – as high as most conventional home ovens will go. To give it a boost, Aidan suggests heating an upturned shallow baking tray in the oven first, then putting the prepared pizza onto the hot tray, and cooking it for just five minutes.
The verdict 
The finished pizzas looked beautiful and tasted great. Aside from shaping the base, which is trickier than Aidan made it look, making pizza was easy and satisfying. You can apply the principles to making bread loaves as well, so the course is doubly useful.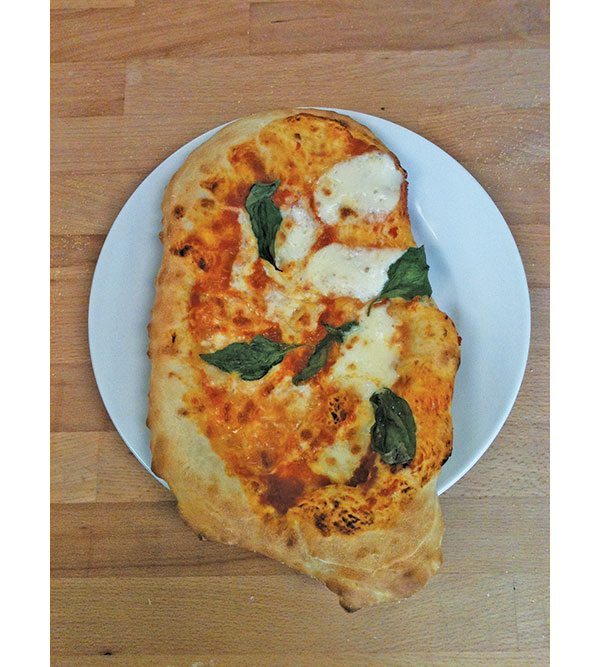 For more info visit breadahead.com
Subscribe to our magazine
Subscribe to delicious. magazine for HALF PRICE
Subscribe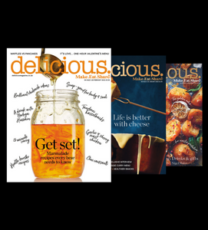 Join our newsletter
Packed with menu ideas, recipes, latest competitions and more...