2017 delicious. Produce Awards winner: Low Sizergh Farm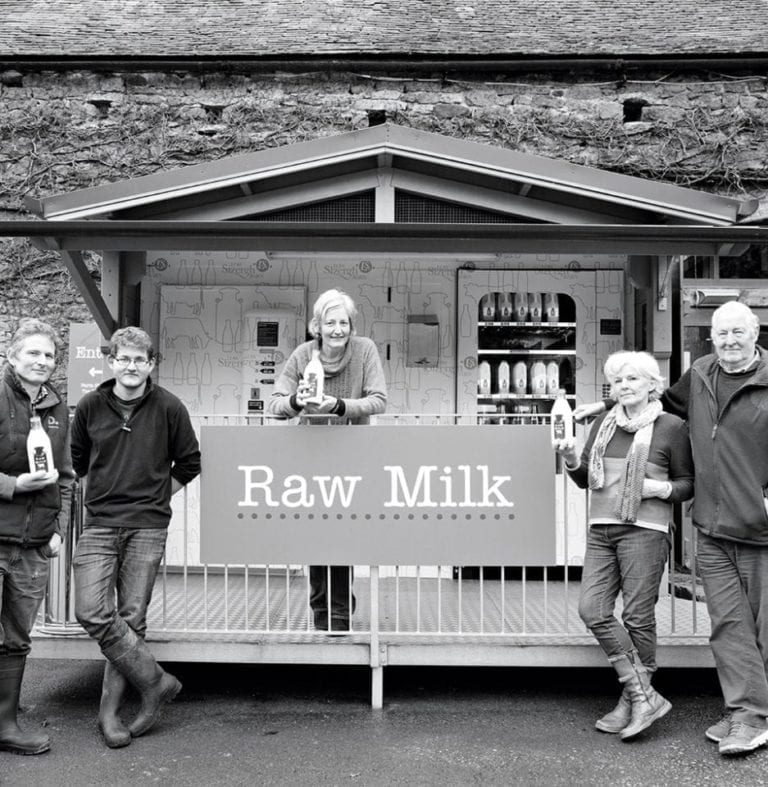 When the Park family won a delicious. Produce Award in 2016, they little suspected that, a short while later, disaster was about to strike their business. Susan Low travelled to Low Sizergh Farm in Cumbria to find out what happened.
For the Park family, 2016 was the best of years and the worst of years. The best of years because in July, Produce Awards judges were unanimous in their praise for Low Sizergh Farm's raw milk, which they'd only begun selling four months before; and the worst of years because in late December, the Food Standards Agency (FSA) forbade them from selling it. Why? Because a campylobacter (harmful bacteria) outbreak was traced to the farm's raw milk, so the FSA officers imposed an emergency notice prohibiting the farm from selling it until the issue was resolved and the milk tested clear.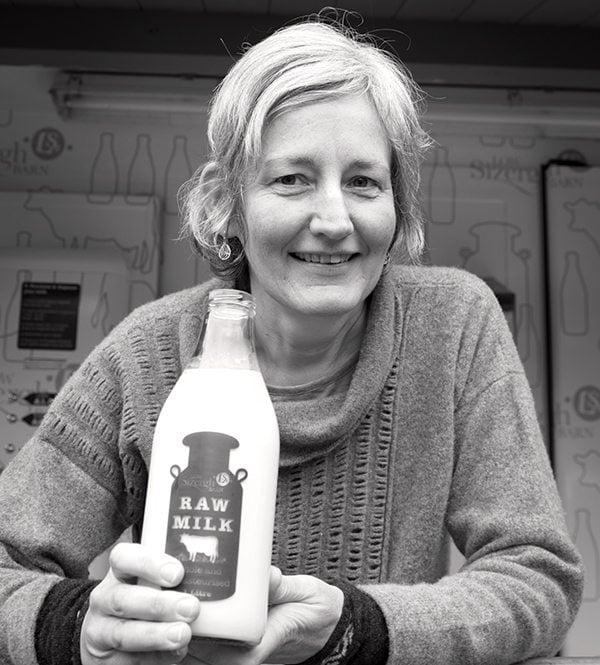 I'd been in frequent touch with Alison Park (pictured) while planning my visit. I'd heard the devastation in her voice after the outbreak, and the determination to bring about the changes necessary to start selling raw milk safely, once again.
The day before I set off, Alison contacted me with good news: the milk had had three consecutive clear tests from the FSA, and they could start selling it again. There was a palpable sense of relief and joy.
A sense of history
Soon after I arrived at the farm, over a couple pots of strong tea, two generations of the Parks (siblings Alison and Richard, mum Marjorie and dad John) brought me up to speed on the family history. "We're tenant farmers," said Alison, "and have been on this farm since 1980; before that Mum and Dad were farming in north Lancashire. Both are from farming families in the South Lakes." The 320-acre farm is owned by the National Trust, which also owns nearby Sizergh Castle.
Marjorie opened the farm shop back in 1991 and they've been championing the connection between farm and consumer for over a quarter of a century. The move into selling raw milk was an extension of that aim. Alison explained: "We always wanted to be able to let people taste the raw milk because it's so different from the pasteurised and homogenised stuff."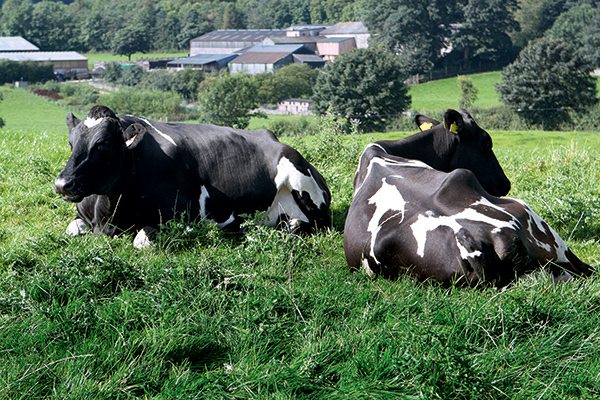 They first looked at selling raw milk back in 2008 but it was a slow evolution. "We just got too busy with everything else," said Richard. "But these last two years have been the worst since I've been dairying, because of the low price of milk." Raw milk, sold direct to the consumer, commands a higher price, and it's a way of diversifying the farm's production,  as well as connecting with consumers.
Richard and Alison had seen milk vending machines on the Continent and thought something similar would be ideal for the farm. After a year of planning, they started selling raw milk in March 2016. Although it's just a tiny part of the business (most of their milk is sold to a local co-operative) it's rewarding, bringing animals, farmers and consumers together.
Dealing with adversity 
I asked whether the family had considered stopping raw milk production for good when the outbreak struck. No, was the unanimous response. "We're really proud of the milk; we produce it to high standards and now we want to have people drinking it again," said Alison. "The fact that it's been linked to this local outbreak has been devastating. We weren't required to test for campylobacter so the problem was unforeseeable. I'd never want to minimise the fact that there is risk in drinking raw milk for people who have a compromised immune system."
That's why, following the outbreak, even more stringent controls have been put in place to ensure safety standards throughout the process. "The FSA are simply doing their job, making sure things are safe to eat," said Richard. Lessons have been learned and changes have been made to the water supply, pipework in the milking parlour and the cleaning regime. "The quality was good before and now, with the changes, it's even better."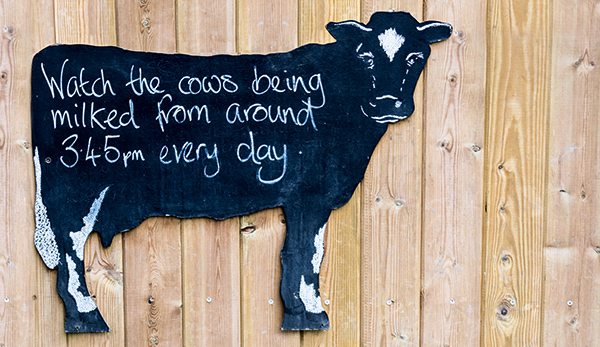 Milk fresh from the cows
We headed over to the cow barn to see the herd of holstein, scandinavian red and montbeliard-cross cows. Richard explained they're robust, hardy beasts that produce good milk that's also suitable for cheese-making. When I visited, the cows hadn't yet been turned out for spring grazing but were roaming contentedly in the winter barn, occasionally stopping to eye us curiously, help themselves to water or go for a scratch under a rotating brush (a bit like a walk-in cow-wash).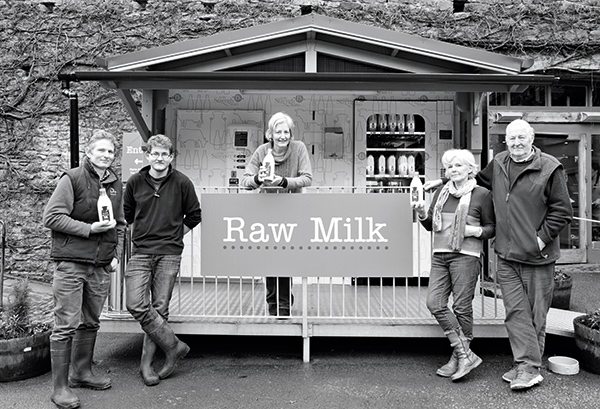 Before we left, I tried out the raw milk vending machine. It's strange to think that such a high-tech piece of kit is dispensing such a low-tech product. Drinking the milk the next day, enjoying its sweet richness, I was reminded that the simple pleasures – such as being able to drink milk fresh from the cow – are often the ones most worth preserving.
Raw milk is available direct from Low Sizergh Barn, Sizergh, Kendal LA8 8AE (01539 560426; lowsizerghbarn.co.uk).
Want to try raw milk in our delicious recipe? Try our pannacotta with gooseberry and elderflower compote recipe.
Find out more about the delicious. Produce Awards here.
Subscribe to our magazine
Subscribe to delicious. magazine for HALF PRICE
Subscribe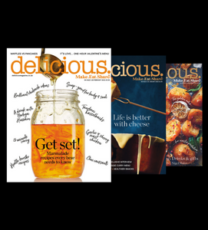 Join our newsletter
Packed with menu ideas, recipes, latest competitions and more...