2017 delicious. Produce Awards winner: The Ethical Shellfish Company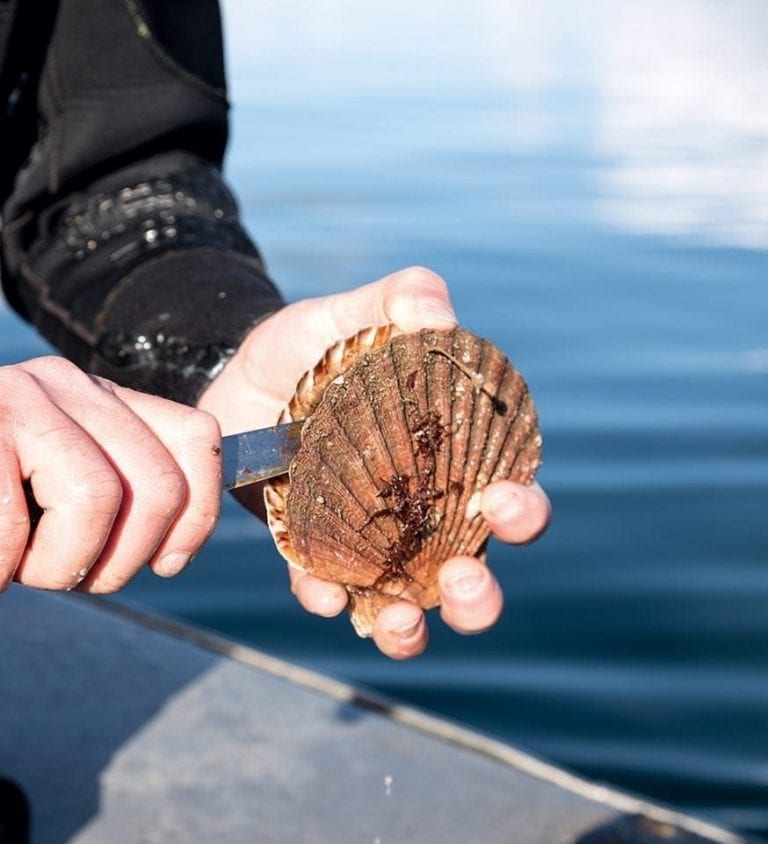 By Susan Low
The Isle of Mull, in the Inner Hebrides, is about as beautiful a setting as you can find for the skilful job of diving for scallops. The Ethical Shellfish Company goes to great depths to ensure its products are caught in a way that's true to its name.
Guy Grieve, founder of The Ethical Shellfish Company, isn't your average fisherman. He's lived on three continents (his accent betrays his childhood in South Africa), penned a book about wilderness survival skills, co-starred with Thomasina Miers in the Channel 4 TV show The Wild Gourmets, escaped a marketing job in Edinburgh to sail around the Caribbean with his wife and young sons in tow, and survived – by the skin of his teeth – a winter living solo in the frozen wilds of Alaska. For good measure, he's written books about some of those experiences, too.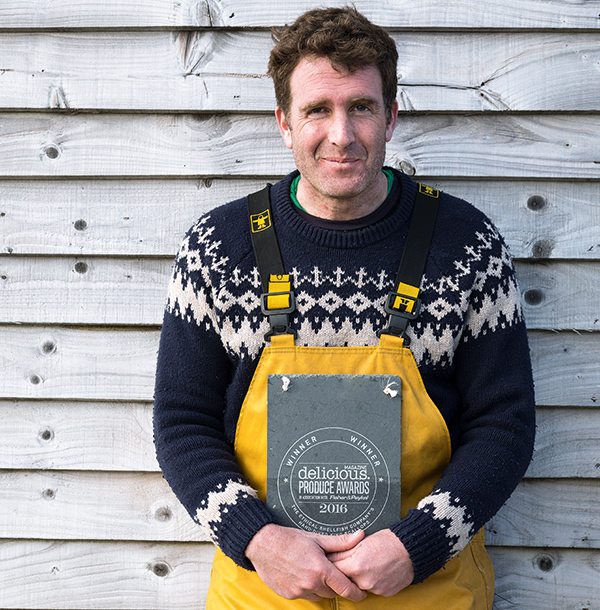 So forgive me for feeling a bit daunted when, with me running late to meet him on his small boat at the pier, this high-achieving 43-year-old adventurer barked down the phone: "When I say you need to be here at 9am, I mean 9am, not 9.15. I'm holding up a huge salmon boat and a helicopter that needs to land." It wasn't the most auspicious start to an interview.
When photographer Joan and I finally arrived at Salen Pier, it was more like a scene from an action movie than the sleepy fishing village I'd envisaged. Helicopters were flying in low to winch massive boxes of fish from vast boats – a spectacle that was a cross between Apocalypse Now and a Bond movie, but set against a disarmingly beautiful island backdrop. The experience drove home how important the fishing industry is to the Isle of Mull's economy – and how small-scale The Ethical Shellfish Company is in comparison.
Shell-suited
We boarded Helanda, a former lobster-fishing boat, and the pier shrank from view as we motored out into the Sound of Mull. The weather gods were smiling on us; the sea was as smooth as green glass, the sun dazzling.
Drawing deeply on the third of two permitted roll-ups a day – "I can't quite give them up" – Guy told me about how the company got its start. He fell in love with what he describes as "pure wilderness" when he was living in Alaska. "You're ignored with a completeness that some people find terrifying. Everything about our world is about you, you, you – but in the wilderness you don't matter, and it's liberating." Guy wrote a column about his Alaska experience for The Scotsman newspaper and, later, a book, Call of the Wild, whose title pays homage to his childhood hero Jack London.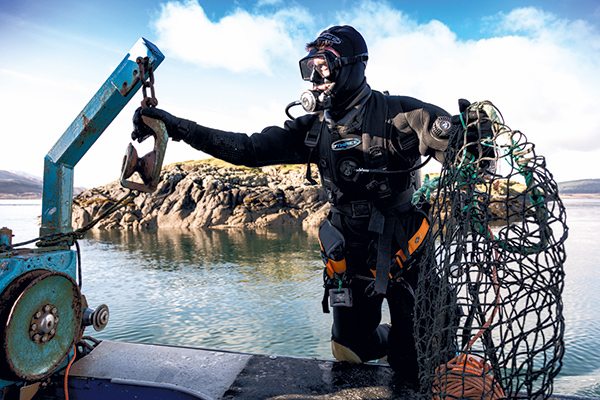 Three years after his return from Alaska, he, wife Juliet and their two sons sailed around the Caribbean for a year, a journey that's chronicled in his book Sea Legs. "We borrowed money and bought a second-hand boat off the coast of Venezuela. The boys were four and seven and we sailed 15,000 miles." When the family returned to Mull in 2008 they were in rough waters. "We'd spent all our money and, although the boys were richer for the experience, we were broke."
Diving for scallops was Juliet's stroke of genius. "She said, 'My uncle used to scallop-dive; how about that?'" Guy sought tuition from two local divers. It was the start of a new adventure. "I'll never forget when I dropped onto the seabed for the first time," he recalls. "I had that pure wilderness moment again – the awareness that your presence makes no difference at all. It's quite spiritual."
In at the deep end
What started out as "putting beans on the table to support the family" grew into a full-scale business. "When we started out in 2010 we had the smallest boat registered in Scotland," Guy says. The company now employs eight people and they sell hand-dived scallops caught by them or other local fishermen they work closely with, to high-calibre London restaurants such as J Sheekey and The Ivy.
But the clue that it's more than just keeping mouths fed is in the company name: the inclusion of the word 'ethical'. Concern about and love for the sea is a key motivation. "I realised we're taking and taking and taking, and that's a form of power; and power without ethics is the road to tyranny. We must have ethics in how we fish because our family loves the sea, our children love the sea – we're not going to go out there and smash it up."
Hand-diving for scallops, though more environmentally sound, accounts for just a tiny proportion (two to five per cent) of the annual commercial UK king scallop haul; the rest is dredged, which results in by-catch (where unwanted fish are thrown back into the sea at huge environmental cost). Dredging also causes significant damage to the sea-bed.
Dived scallops tend to be more expensive but the environmental cost is lower; it's a choice Guy is keen to make people aware of. "I say to chefs, 'How do you want your scallops: with or without marine destruction?'" There is, of course, a certain irony: the scallops that are hand-dived in remote rural areas often end up as fodder for well-heeled Londoners, but it's one Guy has an answer to. "We can't keep running down the environment to create devalued produce. If you create luxury goods, it's a win for everyone." He believes "small remote communities like Mull need to trade in luxury goods".
Valuable downtime
The roll-up was long finished, the sea still calm and the crew peckish. It was time to dive. "You can see the current is quite strong here," said Guy, looking overboard. "I'm going to try to drop in at that edge and pull myself down." Getting into his dry suit, he pulled on flippers, weight belt and air tank, collected his thoughts briefly, then tumbled backwards into the sea. Forty minutes later, he surfaced and made his way back to Helanda with a bag full of shellfish plucked from the seabed.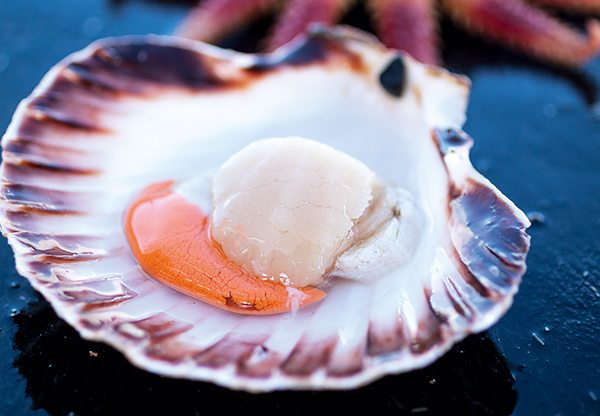 On a good full day's fishing, a single diver can collect 100kg (about 450) scallops, Guy explained as he showed us how they're graded for size, before prising open and cleaning half a dozen of them. We cooked them over a small gas ring in the wheelhouse. The plump, ultra-fresh, pearlescent scallops were the best I've ever eaten – and the best I'm ever likely to eat.
I wasn't surprised to hear that there are more business adventures on the horizon. Soon Mull's wild seabed will be home to another, spikier but no less delectable sea creature. "We're looking at cultivating sea urchins, which will be exciting," said Guy. "There's lots to do…"
Want to try The Ethical Shellfish Company scallops in our delicious recipe? Try our scallops with lemon, basil and chilli brown butter recipe.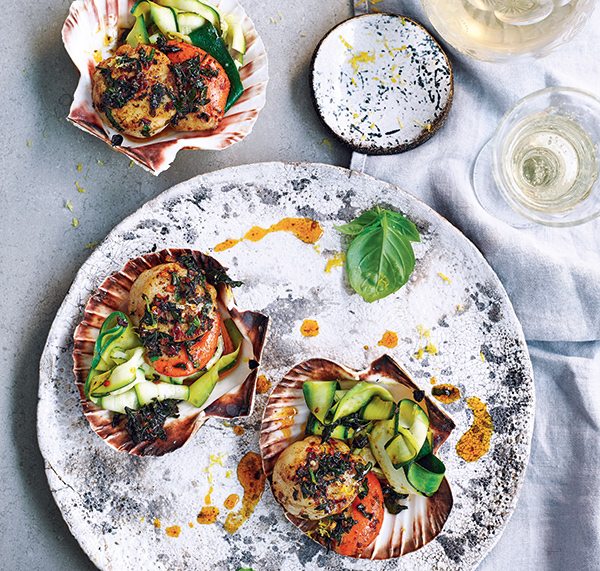 Find out more about the delicious. Produce Awards here.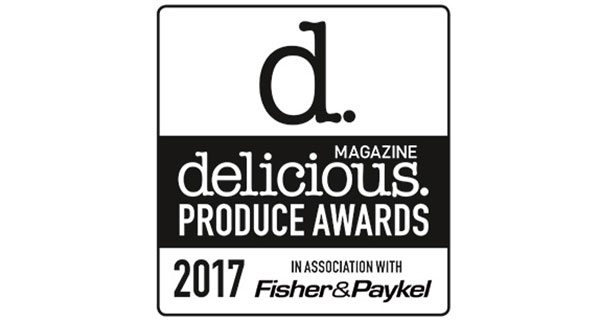 Subscribe to our magazine
Subscribe to delicious. magazine for HALF PRICE
Subscribe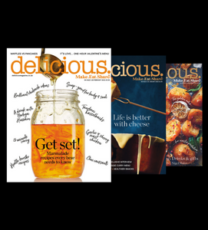 Join our newsletter
Packed with menu ideas, recipes, latest competitions and more...