Five minutes with Selin Kiazim
In 2017, she was one of the winners of the BBC Two television series Great British Menu, and has continued to trail-blaze on the modern Turkish food scene. As well as owning and running her hugely popular London restaurant Oklava, she has recently announced the publication of her new cookbook, Three: Acid, Texture, Contrast.
We caught up with Selin to discuss her food likes and dislikes, her ideal dinner party guestlist and the inspiration behind her cooking.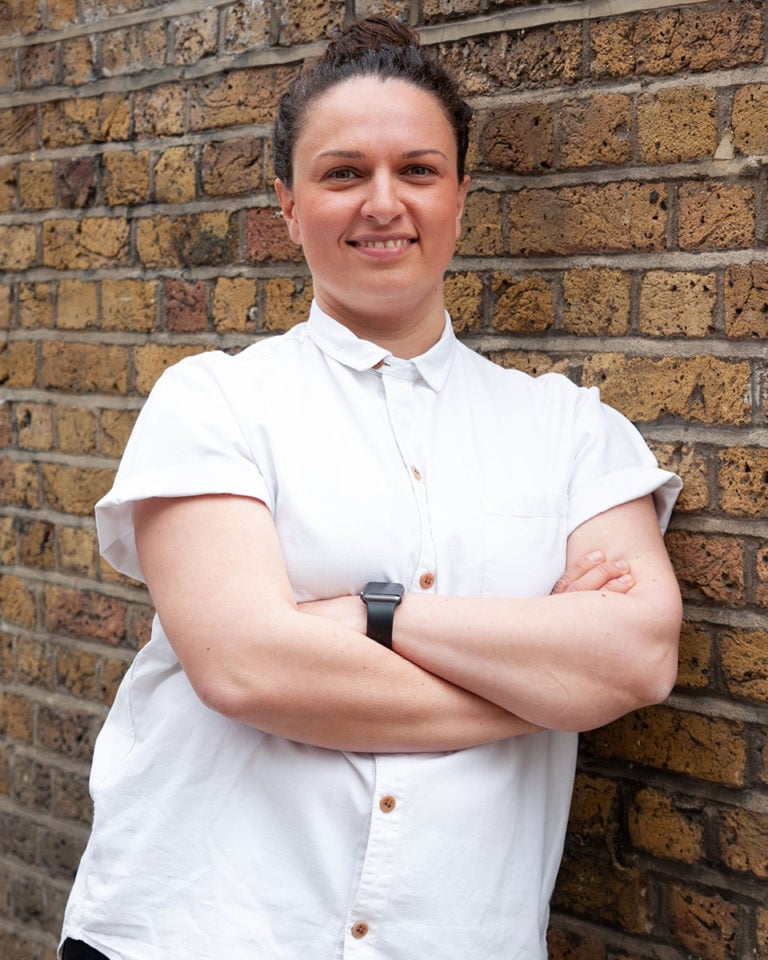 What's your very first memory of food?
It's probably more of a food blur but I remember for every occasion or get-together, the dining table would be full of party food including meze, dolma, crudités, breads, börek, cured meat, nuts, olives, fruits. You name it, it was probably there, and the whole extended family would dip in and out for hours on end.
What's the first recipe you properly learned to cook?
I think it was beef olives from this random cookbook my sister had.
What's the one recipe that you can't live without?
That's a very difficult question! Probably the recipe for the Lahmacun we serve at Oklava.
Which food do you absolutely hate?
Saffron.
What's the one ingredient that you'd take to a desert island with you?
Maldon seasalt.
What's the meal you'd miss the most whilst there?
Perfectly grilled, smoky kebabs – all of them!
You can have a one-off dinner party on your desert island… who would you invite and why?
My girlfriend Stephanie, she is the finest dining companion there is and a brilliant host too. Along with her, probably Peter Gordon and Nigella Lawson to help with the cooking. And then just the Obamas, Harry and Meghan and Beyoncé for endless gossip, I'd imagine!
Which cookbook would you take with you to the island?
The Whole Fish Cookbook by Josh Niland as it's a brilliant book but I reckon I would also need to be pretty creative with all the fish surrounding me.
How were your plans affected by Covid-19?
I had cancelled trips to both Sweden and Istanbul.  I also sadly closed a restaurant, and many more things happened that I can't even remember anymore, it's a bit of a blur!
Which meal did you cook the most throughout lockdown?
I tend to always cook different dishes at home – I hardly ever cook the same recipes and try to just make dishes up as I go along. But I seem to recall making a good steak and chips quite a few times.
And what did you binge-watch on TV?
Everything… Selling Sunset, Tiger King and all seasons of Grey's Anatomy.
Where's the first place you ate at once restaurants re-opened?
Orasay in Notting Hill – it was a very delicious meal indeed.
Tell us some more about Oklava… how would you describe the dining experience?
Casual, relaxed and full of deliciousness. We don't really do subtle with our flavours. We love cooking over fire and customers can expect to eat lots of delicious breads because we believe that carbs are queen!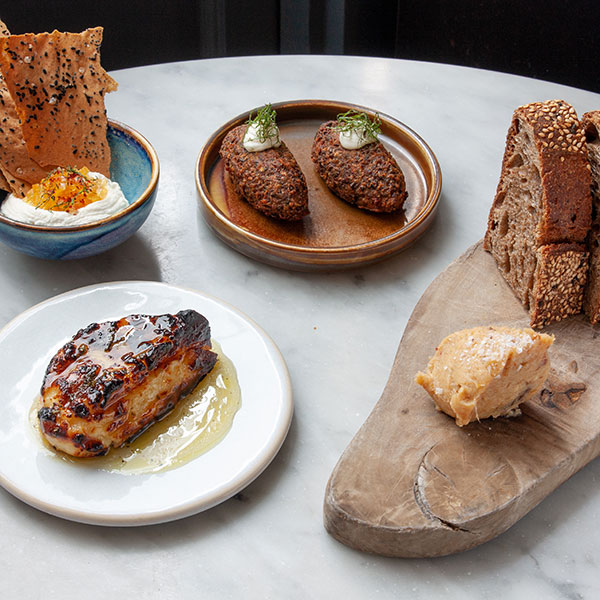 What's your favourite dish on the current menu and why?
Crispy fried aubergine, green tomato ketchup, mulberry molasses and Kyseri spice. It's just a really delicious combination of crispy, soft, sweet, sour and perfume from the spice.
And finally… you've written a BOOK! Tell us some more about your new cookbook Three: Acid, Texture, Contrast?
Yes, I have, very exciting!
I wanted to write a book with not just a collection of interesting and yummy recipes but also ideas to give confidence to the home cook. I want people to create fantastic dishes on their own, with my guidance, by applying the essential foundations that make a great plate of food; acid, texture and contrast. I want to inspire the reader to be able to open the fridge on a midweek evening and create something utterly delicious by applying the essential foundations.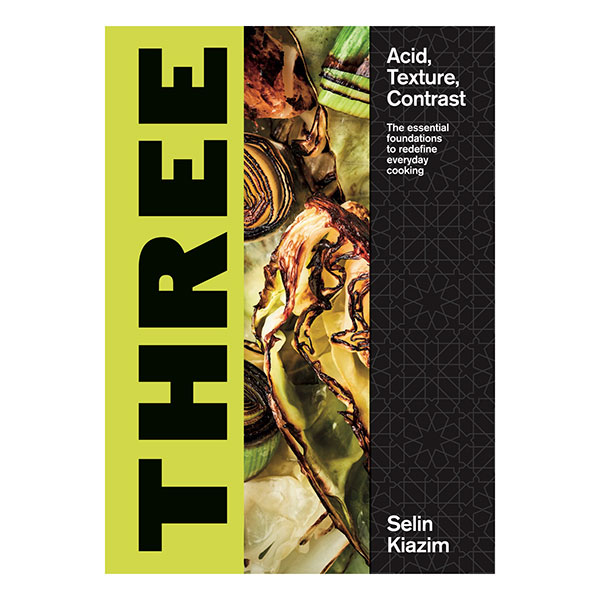 Three is designed to give the reader lots of freedom to replace ingredients they may not have or in some instances, even to simply pluck out sections from recipes rather than make the whole thing.
Learn more about Selin's London-based Turkish restaurant Oklava here.
Subscribe to our magazine
Subscribe to delicious. magazine for HALF PRICE
Subscribe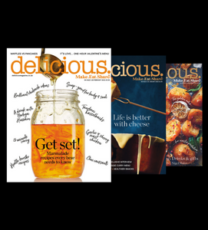 Join our newsletter
Packed with menu ideas, recipes, latest competitions and more...