How to make fennel seed buns
Trade in store bought buns for home-made ones with Birgit Gunz's recipe. Light and herby they are guaranteed to impress – no knead to worry.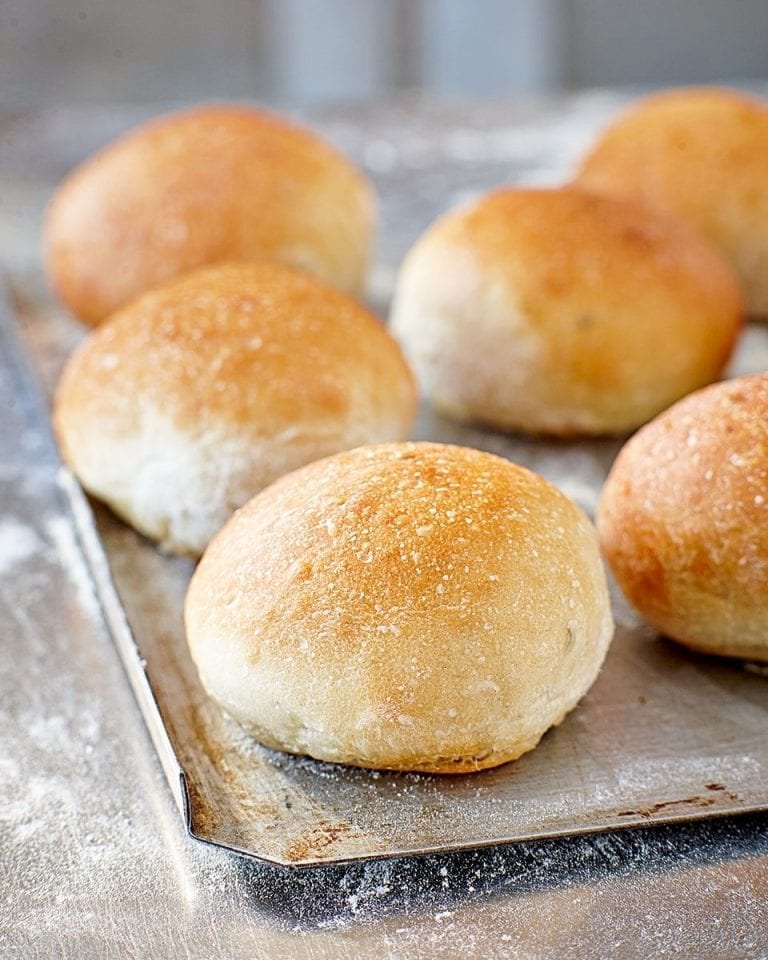 FOR THE SPONGE STARTER
225g strong white flour
160ml water at room temperature
1.5g fresh yeast (from health food shops, Ocado, bakers and Sainsbury's baking section)
FOR THE DOUGH
400g strong white flour, plus extra to dust
2 tsp fine sea salt
4g fresh yeast
4g fennel seeds (see food team's tips)
260ml lukewarm water, plus extra to splash/spray
Olive oil for brushing
YOU'LL ALSO NEED… 
1-2 large baking sheets lined with baking paper
Makes 10. Hands-on time 40 min, oven time 20-25 min, plus overnight resting, proving and cooling
1. Make the sponge starter 24 hours before you make the buns. Put the 225g flour and 160ml water in a mixing bowl, then crumble in the yeast and combine with a wooden spoon to form a firm dough. Cover with a clean tea towel and leave at room temperature for 4 hours, then cover the bowl with cling film and chill overnight.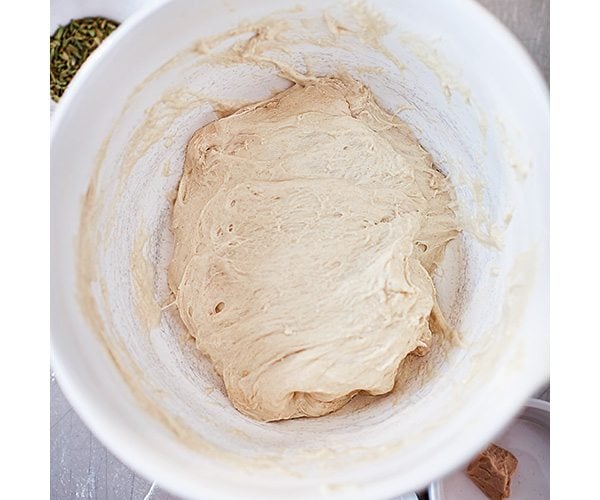 2. The next day, make the buns: put the 400g flour, salt, yeast, fennel seeds and the sponge starter in a large mixing bowl or the bowl of a stand mixer. Stir in the 260ml warm water with a wooden spoon. To knead using a mixer, turn it to a slow speed for 4 minutes, then turn to a faster speed for 8 minutes. If kneading by hand, use a dough scraper or your hands to pull up the dough and slap it down on itself in the mixing bowl for 20-30 minutes (it's hard work, so you might want to take turns with a helper). Once the gluten starts to develop, the dough will turn smooth, soft and not so sticky – see Birgit's Tips For Success below.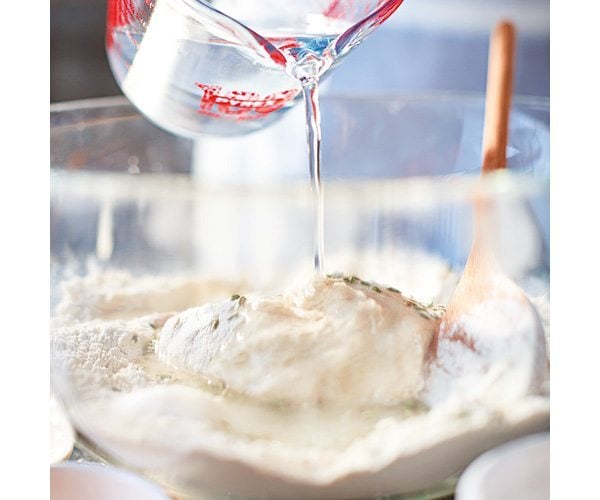 3. Tip the dough onto a floured work surface.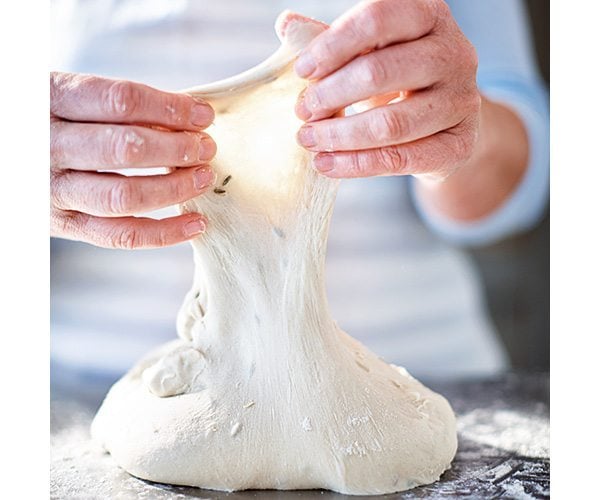 4. Shape into a rectangle, then fold it in on itself like a letter – bottom third up, top third down.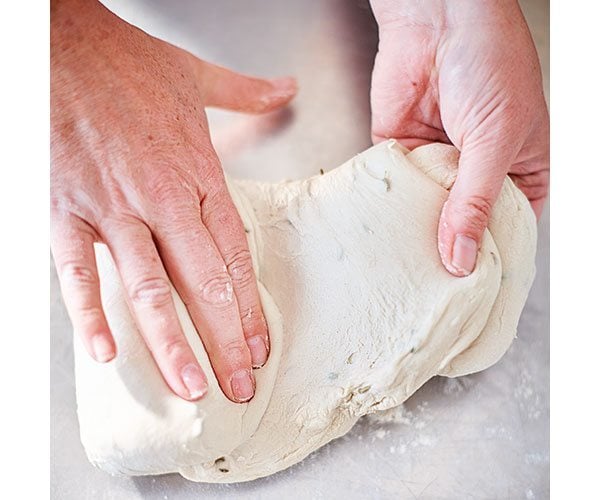 5. Cover with a torn plastic bag, then leave to rise for 30 minutes.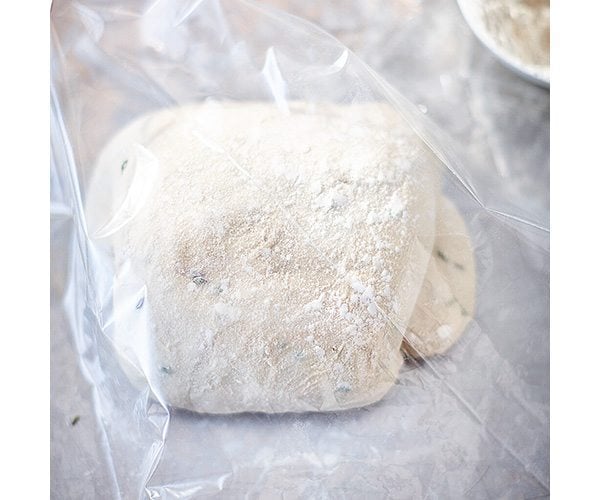 6. Shape the dough into a rectangle again, then re-fold it like a letter. Leave for 15 minutes, covered.
7. Next, divide the dough into 10 equal pieces, folding under the edges of each piece and bringing together to form round, domed buns.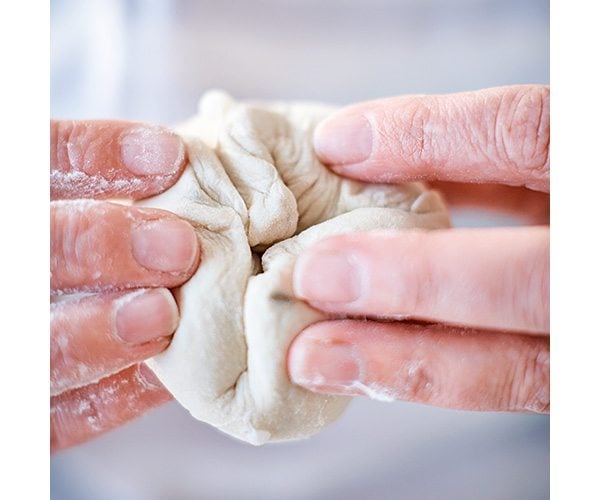 8. Rest on a flour-dusted work surface, covered with 1-2 plastic bags, for another 15 minutes.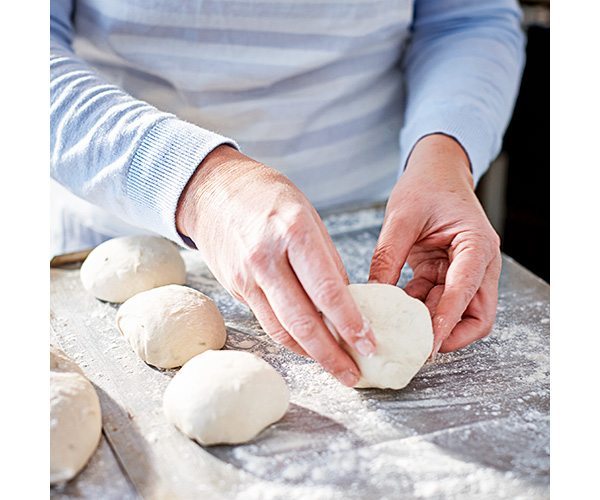 9. To further shape the buns, gently cup your hand over each one, then, with the palm of your hand not touching the dough, move it in small circles to shape it into a firmer ball. (You don't want the surface too well dusted. As your hand moves the ball, the dough should catch a little on the work surface, stretching and smoothing the top.)
Put the buns on dusted baking sheets with space to expand. Either spray them with a water mister or gently splash with a few drops of water. Cover the buns with the bags, then leave them to prove until doubled in size.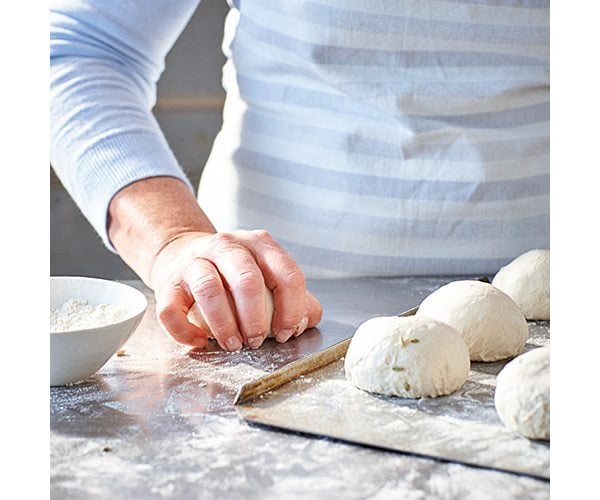 10. Heat the oven to 220°C/200°C fan/ gas 7. Once the buns have proved, gently brush with olive oil. Bake for 20-25 minutes until golden, then cool completely on a wire rack. Split each bun in half and fill.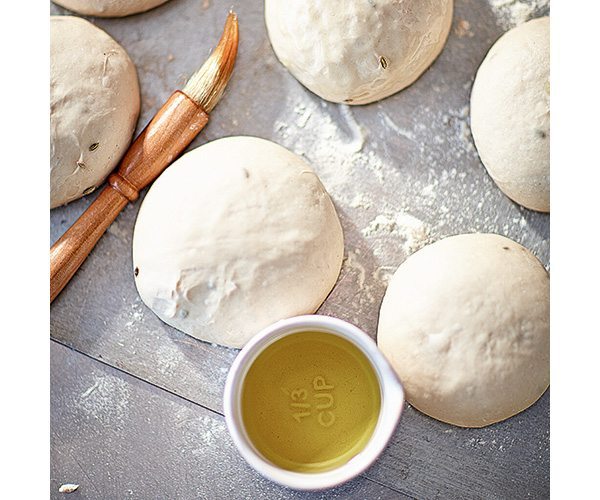 MAKE AHEAD
Keep the finished, cooled buns in an airtight tin for up to 24 hours, or freeze on the day of baking for up to 1 month in a freezerproof container. Defrost completely, then warm to serve.
FOOD TEAM'S TIPS
If you knead the buns by hand, they may split in the oven. Don't worry – they'll taste the same and have a rustic look. You can also use chopped fresh rosemary/thyme, or chopped black olives, instead of the fennel.
BIRGIT'S TIPS FOR SUCCESS
To check if you've kneaded the dough enough at the end of step 2, break off a small piece, hold it up and stretch it. If it's ready, you should be able to stretch the dough enough to almost see through it. This is what's known as the 'gluten window'. If it breaks, you need to keep kneading. [C].
Folding the dough into three (steps 3 and 4) before letting it rise is a technique used in French bakeries. It distributes the air evenly, giving an even crumb to the baked rolls.
Make sure you give the dough the proper time to rise and rest in steps 3-6 – it helps the flavour and gluten develop.
NUTRITION INFORMATION PER BUN 234kcals, 1.2g fat (0.3g saturated), 6.4g protein, 48.2g carbs (48.2g sugars), 1g salt, 2.5g fibre
Subscribe to our magazine
Subscribe to delicious. magazine for HALF PRICE
Subscribe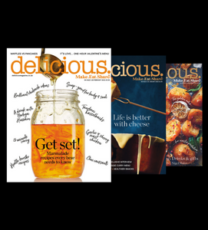 Join our newsletter
Packed with menu ideas, recipes, latest competitions and more...