How to make a pork pie
Pork pie is a classic British meat pie which is sold in varying sizes. While usually eaten cold, as a snack or part of a meal, it is an essential picnic item and a typically British savoury snack often enjoyed with a pint of bitter.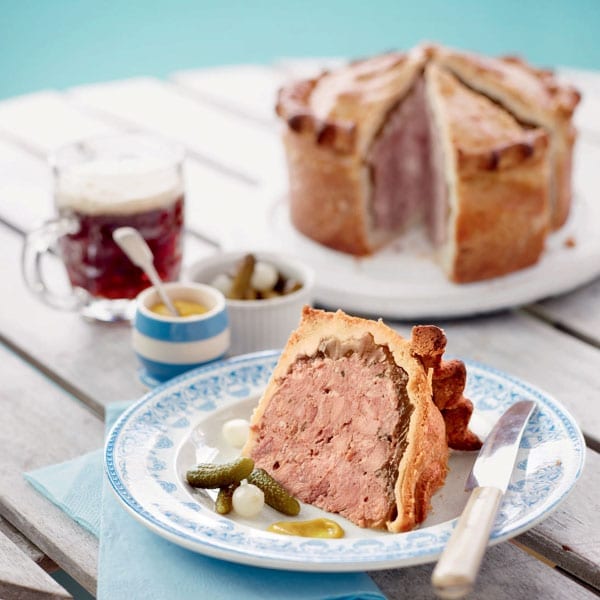 The keys to a perfect pork pie? Top-quality filling, hot water crust pastry (sweetened with a pinch of sugar) and a proper savoury jelly.
You will need:
1 ham hock, meat removed from the bone (you will need 550g) and diced, bone reserved
200g streaky bacon, chopped
800-900g bone-in pork shoulder, bones removed and reserved, meat cut into 1cm dice
½ tsp ground mace
½ tsp freshly grated nutmeg
½ tsp ground allspice
1 tsp each fine salt and ground white pepper
12 sage leaves, finely chopped
½ tbsp anchovy sauce/essence (from Waitrose and Sainsbury's)
For the jelly (or see our timesaver jelly recipe further down)
Bones from the pork shoulder and ham hock – ask the butcher to keep these for you
1 pig's trotter (you'll need to get this from a good butcher)
1 large carrot, cut into chunks
1 onion, quartered
Handful of fresh parsley stalks
10 black peppercorns
For the hot water crust pastry
500g plain flour, plus extra for dusting
½ tsp salt
½ tbsp icing sugar
1 medium free-range egg, beaten, plus extra to glaze
200g lard, chopped
You'll also need a 20cm non-stick springform cake tin
Master recipe
Serves 16-18
Takes 1 hour to make, 2¼ hours to cook, plus chilling and setting
1. First make the jelly (this can be done the day before if you like). Put the bones and the pig's trotter in a large pan with the rest of the jelly ingredients, then add cold water to cover. Bring to the boil over a high heat, then reduce to a simmer, skimming off any scum as it appears. Cover with a lid and cook gently for 2 hours. Strain the liquid through a colander and return to the pan. Increase the heat and boil rapidly to reduce until you have about 600ml liquid. Strain through a sieve, then set aside to cool. (If making the day before, chill in the fridge.)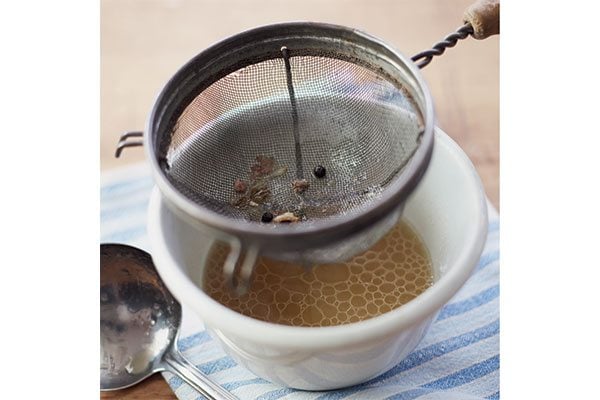 2. To make the filling, mince the ham and bacon with a quarter of the pork shoulder meat (you can do this by hand or in a food processor). Add this to the rest of the pork shoulder meat with the spices, seasoning, sage and anchovy sauce/essence. Cover and set aside
3. To make the pastry, sift the flour, salt and sugar into a heatproof bowl. Make a well in the centre, pour in the beaten egg, then mix briefly. Make another well in the centre.
4. Heat the lard with 200ml water in a pan until the lard melts, then turn up the heat and bring to a rolling boil. Pour into the bowl containing the flour mixture, then mix quickly with a wooden spoon until you get a paste. On a lightly floured surface, knead swiftly until smooth. (You will need to work quickly through step 5, too, because if the pastry cools too much it will stiffen.)
5. Preheat the oven to 200°C/fan180°C/gas 6. Roll out two-thirds of the pastry on a lightly floured surface to form a circle about 30cm in diameter. Use to line the base and sides of a deep 20cm non-stick springform cake tin so it comes just above the tin's sides. Plug any gaps with a bit of extra pastry. To make the lid, roll out the remaining pastry into a circle just larger than 20cm in diameter.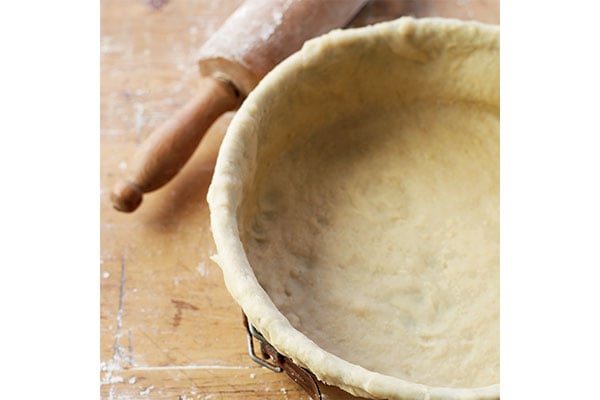 6. Fill the tin with the meat filling, building it up slightly in the centre to act as a support for the lid. Brush the pastry edges with beaten egg.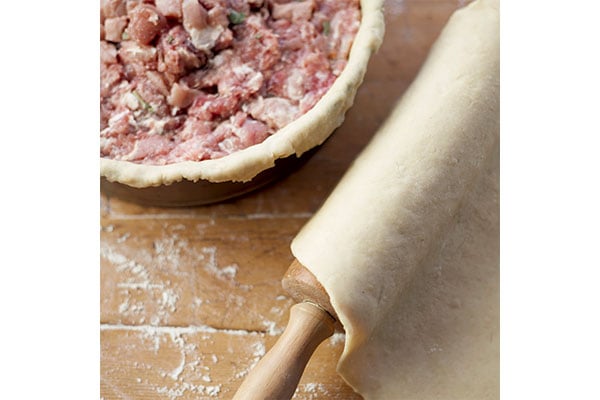 7. Put the lid on top and use your fingers to crimp and seal it in place. Trim any excess pastry from the edges, then brush the top all over with a bit more beaten egg. Make a small hole in the centre to allow the steam to escape. Bake in the oven for 30 minutes, then reduce the temperature to 160°C/fan140°C/gas 3 and bake for 1½ hours or until the filling is piping hot in the centre when tested with a skewer. Don't overcook it – if you do, the pie filling will become dry.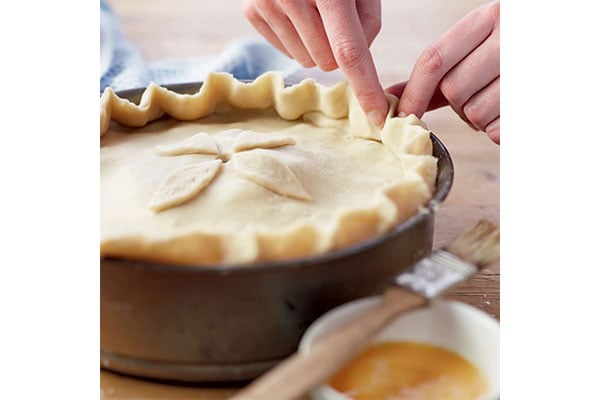 8. Allow the cooked pie to stand for 15-20 minutes, then very carefully unclasp the tin and remove the pie. Brush all over with more beaten egg, then return to the oven for 10-15 minutes to glaze.
9. Leave the cooked pie to cool for an hour until just warm, then use a funnel to pour the jelly into the pie through the hole in the lid. (If the jelly has set, warm it in a pan until it is liquid again.) Chill for at least 3 hours to set the jelly, then serve in slices with English mustard and pickles.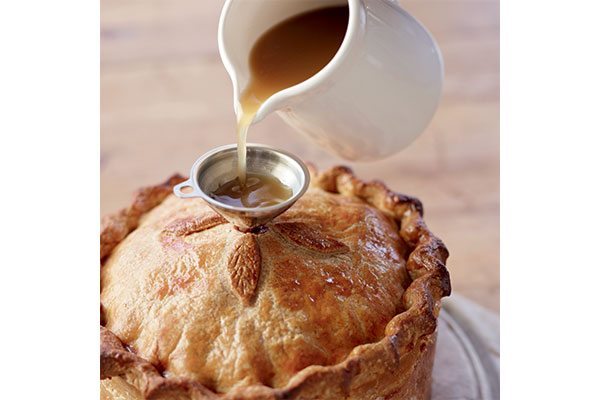 Nutritional info per serving (based on 18): 335kcals, 19g fat (7.1g saturated), 20.2g protein, 22.4g carbs (1.1g sugars), 1.8g salt, 1.2g fibre
Quick jelly alternative:
Make up 600ml hot – not too strong – stock, using one good-quality ham stock cube such as Knorr. (For a fruitier flavour, use apple juice instead of water.) Stir in 6 gelatine leaves  (soaked and squeezed) until dissolved. Leave to cool, then stir in a handful of finely chopped fresh herbs, such as parsley and sage.
Ye olde pork pie:
Pork pies are a little slice of England, dating back to medieval times when cottagers would slaughter their pigs in autumn to give them food through the winter. The jelly (made from the pig bones) and the hard pastry would help to preserve the meat. The pastry was often discarded rather than eaten.
Pork pies can be hand-raised – the pastry case is shaped round a wooden 'dolly', rather than in a mould – which results in a slightly bulging shape, in the style of the Melton Mowbray pork pie. They can also be made using a special pie mould. In the past, these were often fancy, with elaborate mouldings and flutings, especially if the pie was intended as a centrepiece at a grand table. These days it's more common to use a plain springform tin.
Prefer small, individual pies?
Use a muffin tin with deep holes, or use dariole moulds. Cook the pies for 40 minutes until the pastry is golden and the filling is piping hot.
Subscribe to our magazine
Food lovers, treat yourself this Christmas... Enjoy 12 months of magazines for £29.99 – just £2.50 an issue.
Subscribe
Unleash your inner chef
Looking for inspiration? Receive the latest recipes with our newsletter