19 recipes that taste even better the next day
Flavour melding, resting, settling – whatever you want to call it, there are many dishes where you often find the flavour improves with simply a bit of extra time. Two or three days later, most curries will taste far richer and deeper than if eaten straight after they've been cooked. Ditto Italian ragù, Irish stew, and Mexican slow-cooked meats. These dishes are where leftovers truly come into their own. Or if you can bear it, leave the whole dish untouched for a couple of days and be amazed!
The saucier a dish is, the more it will benefit from a flavour meld. Spices somehow deepen, and tomato-based sauces thicken and become less acidic as the salt and seasoning does its work. Here we acknowledge the amazing work that time can do as an ingredient.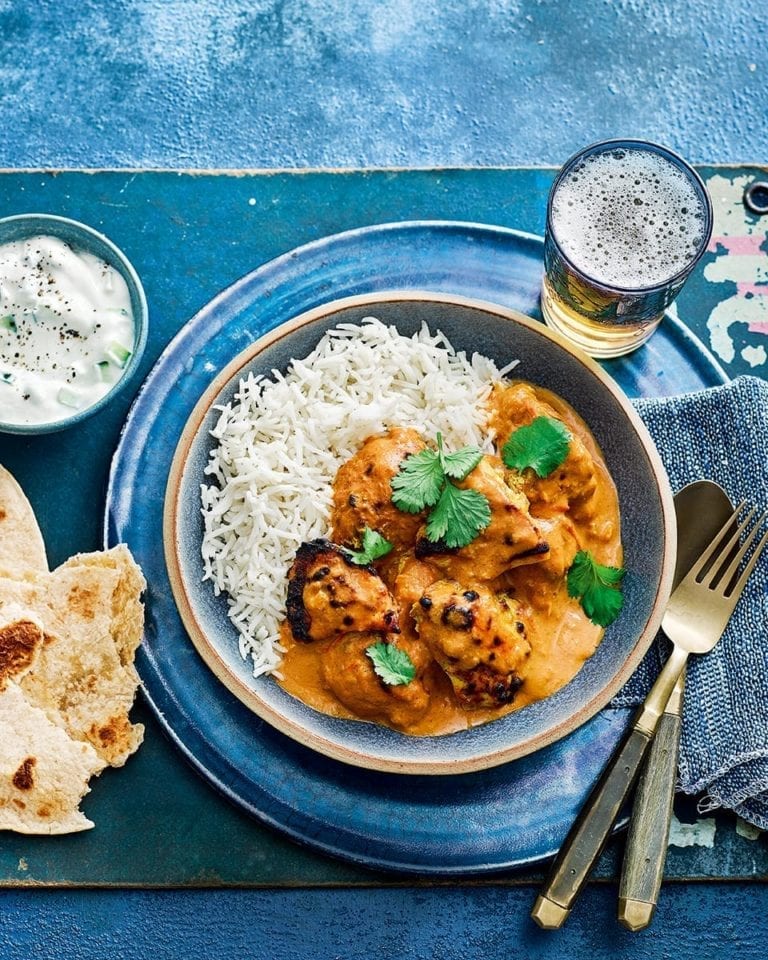 What's the science?
Chemical reactions continue to take place after food has been cooked. Just as salt works to cure meats or fish (think salami, salt cod), and acids are able to 'cook' foods such as ceviche, similar reactions take place while food is resting which break down proteins even after cooking.
As they do, the proteins release amino acids such as glutamate which make food taste more savoury. This is why, when some foods have had time to sit and are reheated a second time, they simply taste better. As a general rule, foods that take a few hours to cook, or that contain spices, onions, garlic, tomatoes or wine, all benefit from the flavour melding time we are talking about here. What are the dishes you think taste better a few days later? Let us know in the comments.
Tips for reheating
Be sure to cool down and refrigerate food in good time, and only get it out of the fridge when you are ready to eat. It's also important to use your intuition and only bring to room temperature and reheat what you plan to eat, rather than the whole dish. Saucy food often thickens up as time does its work, so add an extra splash of water when reheating where necessary!
Our very best recipes that get better with time
The ultimate lasagne

After slow-cooking the ragù to glorious meaty richness, it really is difficult to bring yourself to wait even a moment longer to dig in. But trust us, lasagne brought to room temperature and then reheated the next day is a thing of beauty. The pasta has had time to soak up that rich ragu and bechamél and the result is heavenly.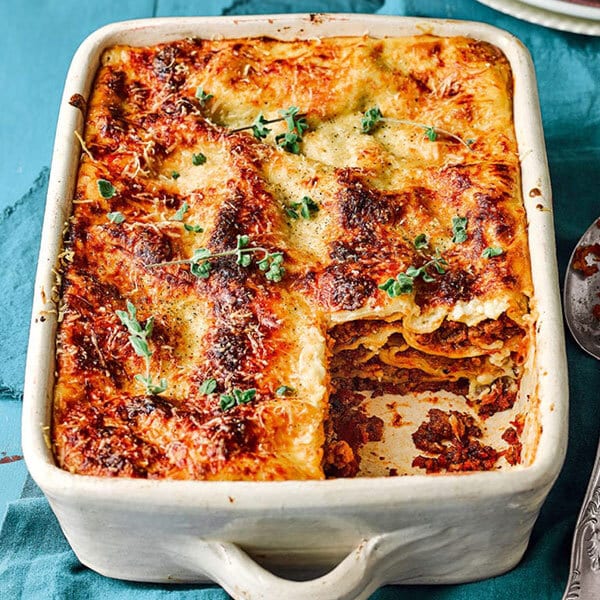 In this Indonesian curry recipe, spiced beef is caramelised, then stewed with coconut milk and tamarind until the meat is completely tender. It's garnished with coconut shavings – and is even better the next day.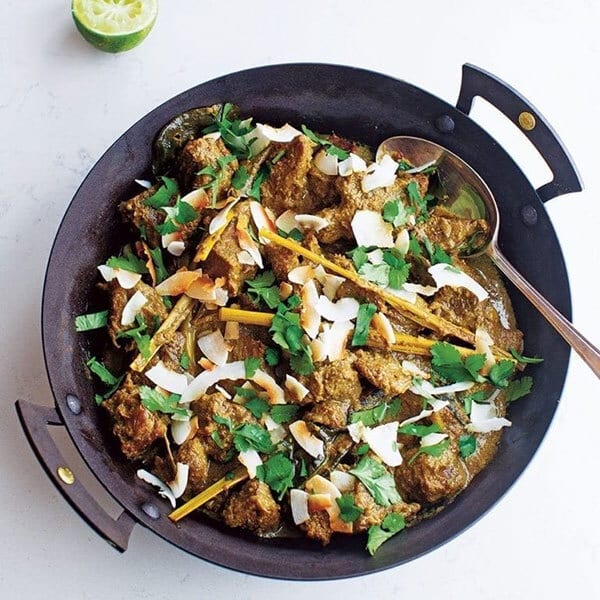 Warming lamb curry

A hot lamb curry spiced with cinnamon, fennel, nutmeg and chilli. This is made with lamb neck fillet which is full of flavour, and the meat takes on the wonderful warmth of the spices and tastes even better heated up and enjoyed a day or two later.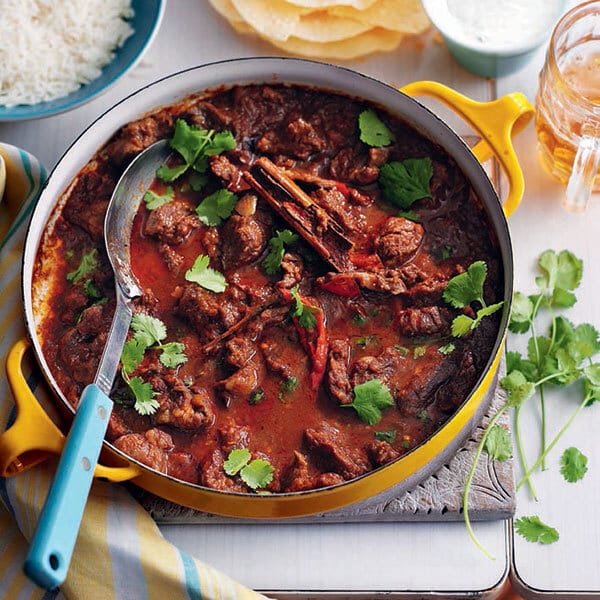 Clam chowder

A proper clam chowder – made with chorizo, sherry, fresh clams and cream is so full of flavour. It's even better after some resting time. Serve with crusty bread to soak up every last drop.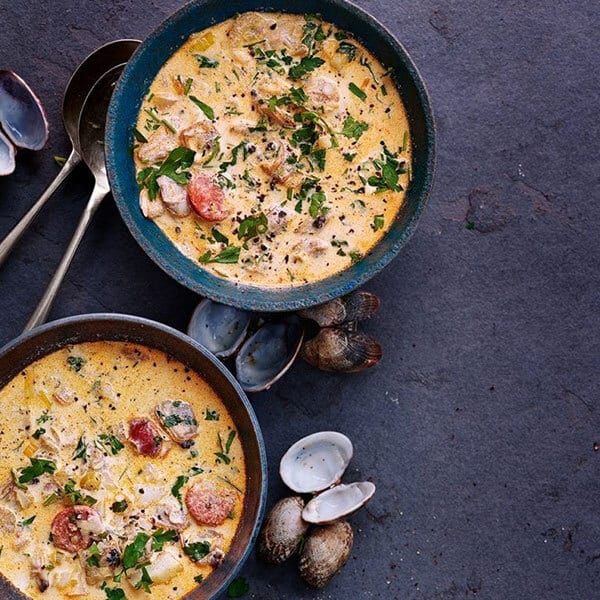 Sambhar

Chetna Makan's recipe for this beautifully fragrant dish from Chennai, South India takes on even more depth when reheated the next day.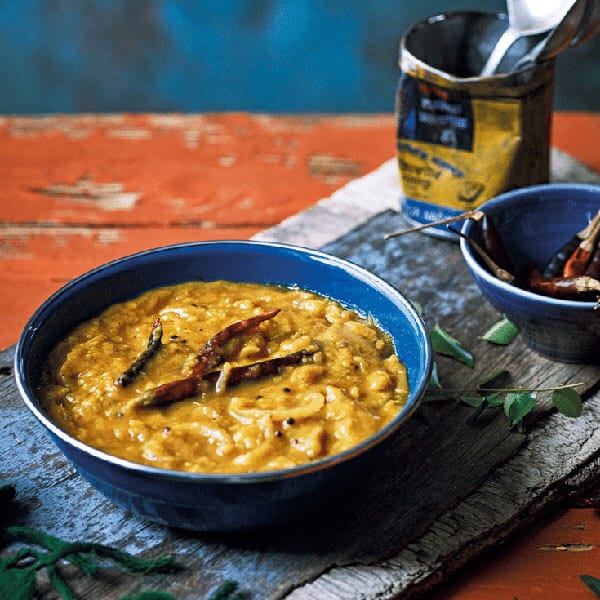 Pork shoulder slow-cooks in a deeply-flavoured, chocolate-infused sauce that's richly dark in colour. Eat the next day for optimum umami, and serve with guacamole, tortillas, and fresh tomato salsa.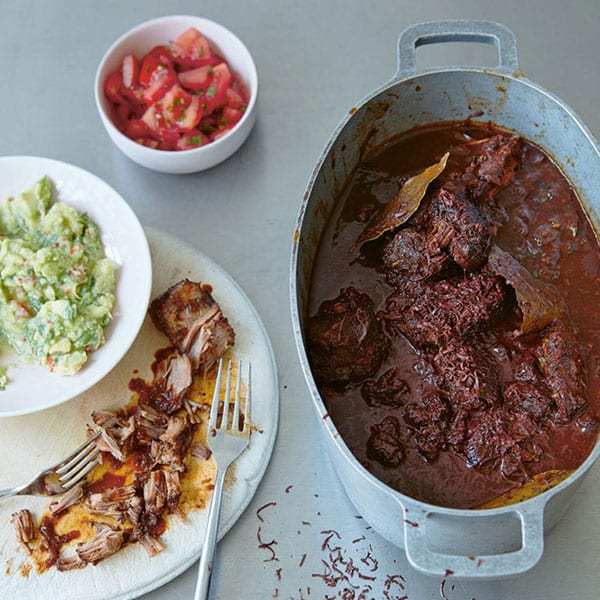 Ratatouille is one of those dishes which will thank you for making it ahead. Eat it a few days later, and you'll notice a marked improvement. It's delicious eaten warm rather than hot, on the side of some grilled or roasted lamb.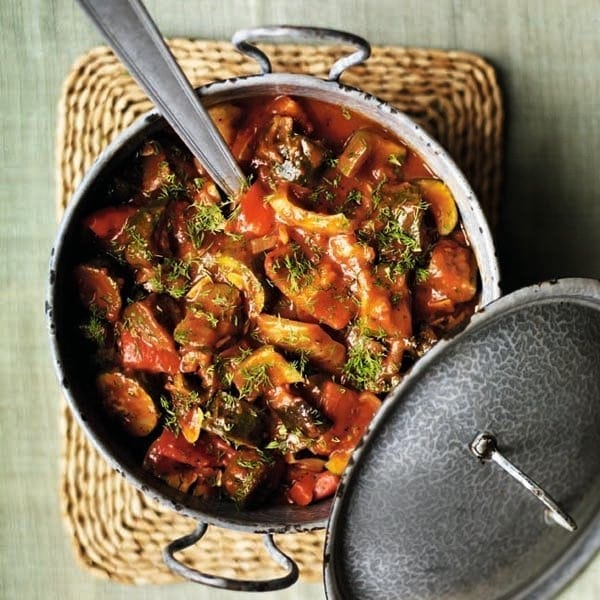 Chicken tikka masala

The national favourite: this comforting chicken tikka masala is so good reheated a day or two later. The fenugreek and garam masala all settle into the tomato and cream curry sauce to create a sweet and savoury harmony.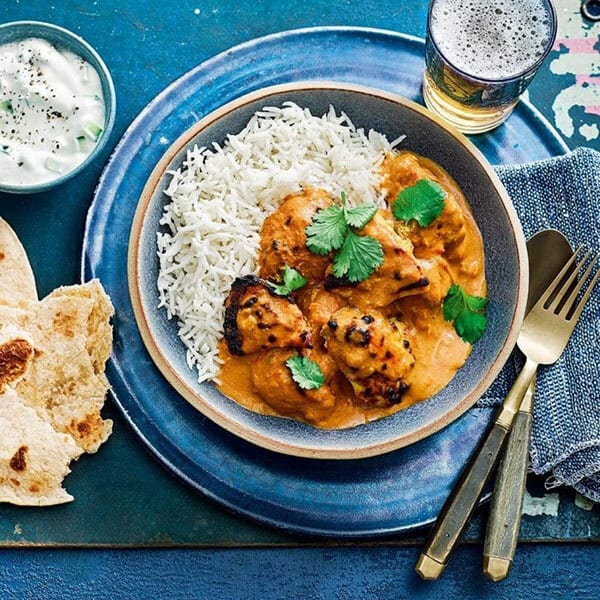 This traditional Irish stew benefits from being left in the fridge overnight for the flavours to develop. The resulting dish is so warming and comforting, and a guaranteed favourite.
Beef and porcini stew with rosemary and tomato

Take it from us: serve a bowl of this hearty stew a couple of days after you make it, with a side of fluffy buttery spuds. You'll not be disappointed!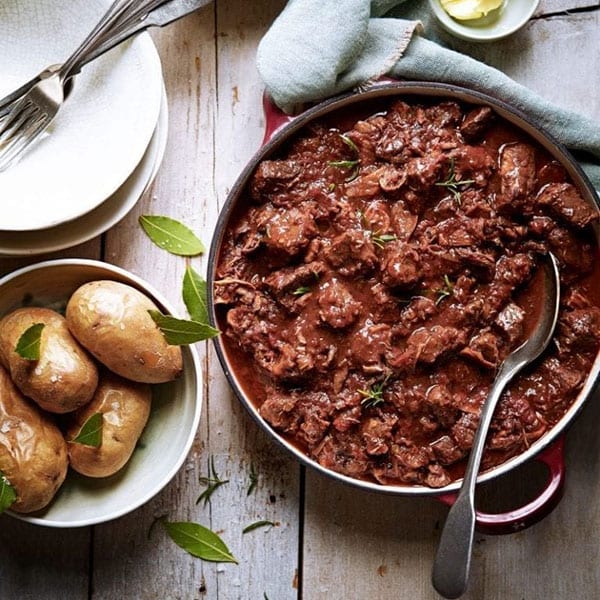 Jollof black eyed beans

Kemi Bamgbose's jollof beans, made with scotch bonnet chilli for extra heat is wonderful eaten a day or two after you make it. The garlic, ginger, Dunn's River Seasoning and chilli all do well out of a bit of extra time with the beans.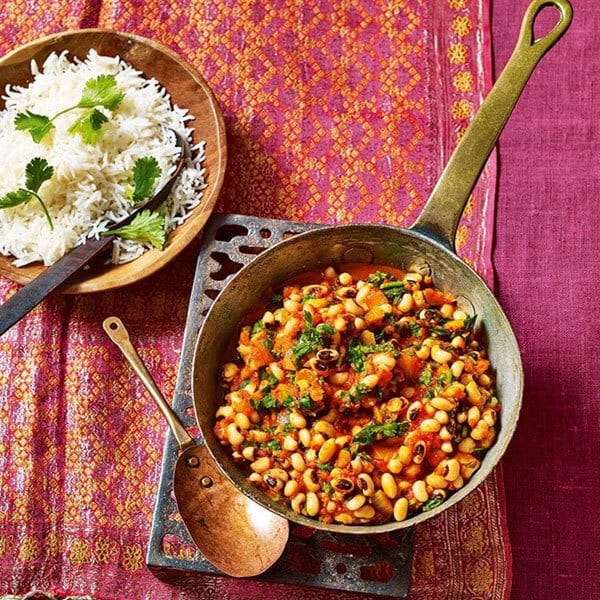 If you're going to make this stew, you're in it for the long haul! After leaving it to cook for nigh on three hours, the idea of chilling it overnight in the fridge might seem a step to far. But when you taste it the next day, you'll see why we recommend it.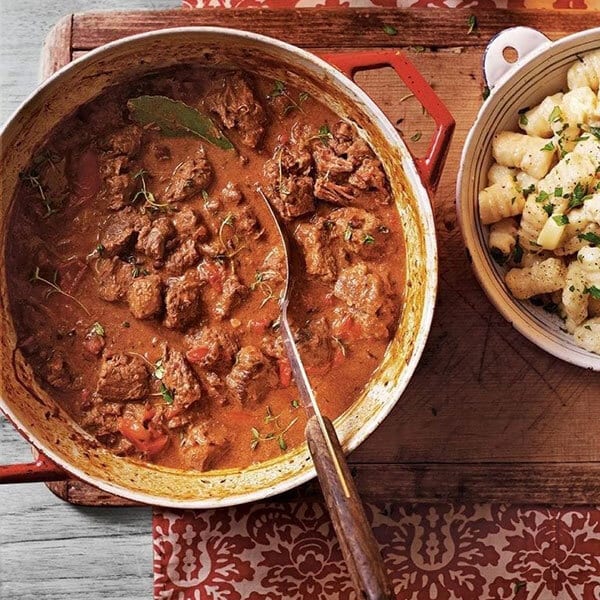 Frontera tejana (Texan border) chilli

This Texan chilli can be made up to 3 days in advance. And if eaten on the second or third day, you will find it takes on a richness and a depth of flavour that only time can bring.
Felicity Cloake's bolognese

This recipe uses chicken livers, white wine, tinned tomatoes and milk which bring richness and gaminess to the ragù. If you make it in advance, you'll have achieved a kitchen that smells wonderful AND a richly-developed sauce with a meatiness that only time can bring.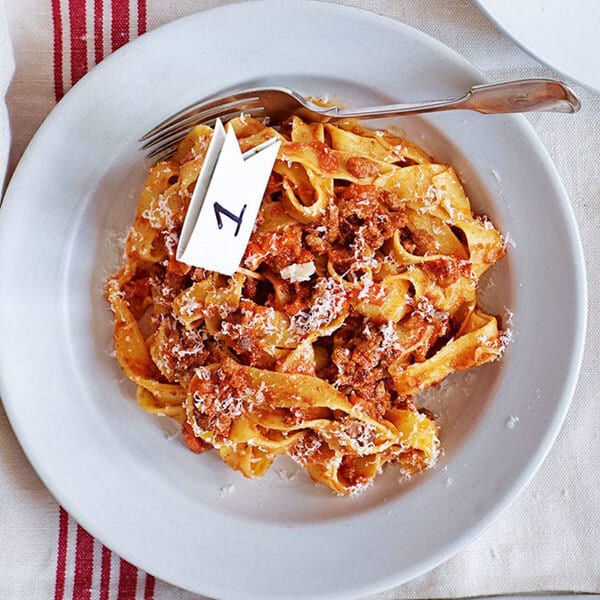 Lamb biryani

In cooking a biryani, patience is key. At each stage of cooking, any moisture needs to be cooked out before moving on. But the result is a delicately spiced dish of layered rice and meat, that gets richer and more intense with time.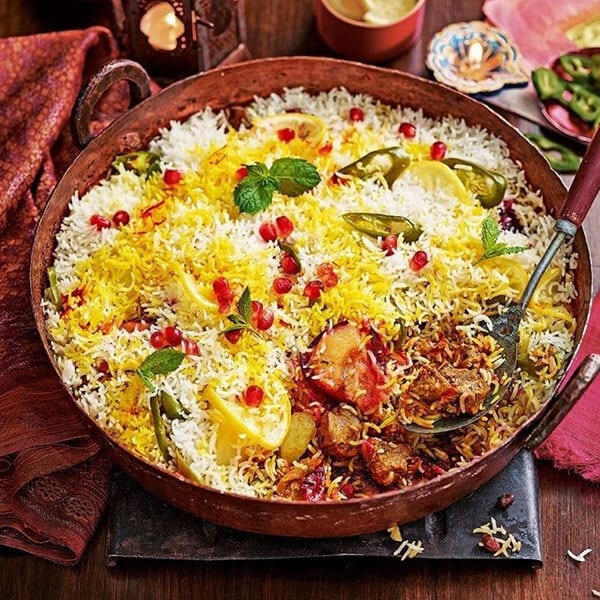 Aubergine parmigiana

This Italian classic tastes even better reheated a couple of days later. The aubergine is floppier, the sauce is richer, and the cheese gooier.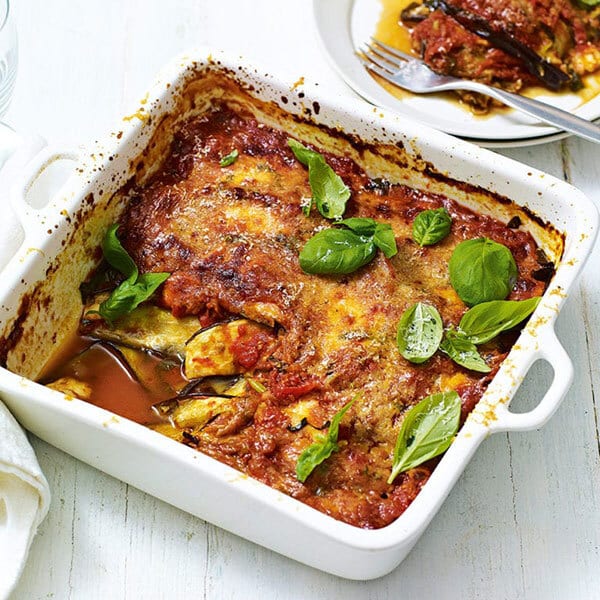 Coq au vin

Another example of a slow-cooked dish which tastes better hours later. Try this classic French dish the next day for even more succulent chicken and an even richer gravy. Serve with mash and soak up every last drop.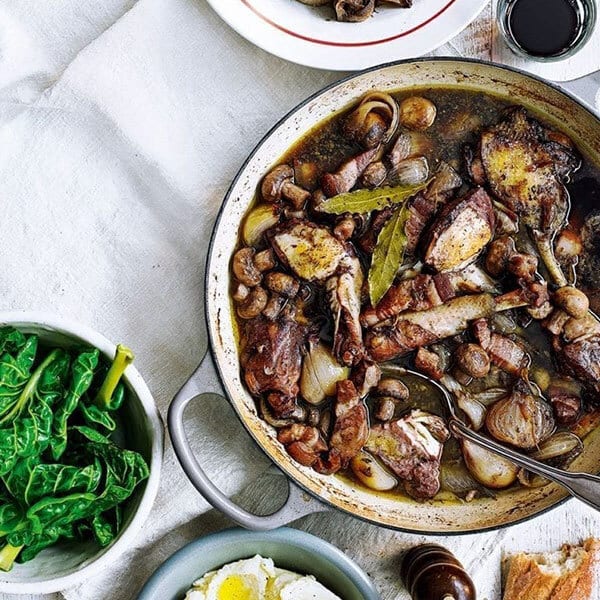 Classic tiramisu

This classic Italian dessert becomes richer and more decadent the next day. The sponge has had time to soak up the coffee, marsala and chocolate, and the sweet, bitter and fruity flavours create a beautifully balanced harmony.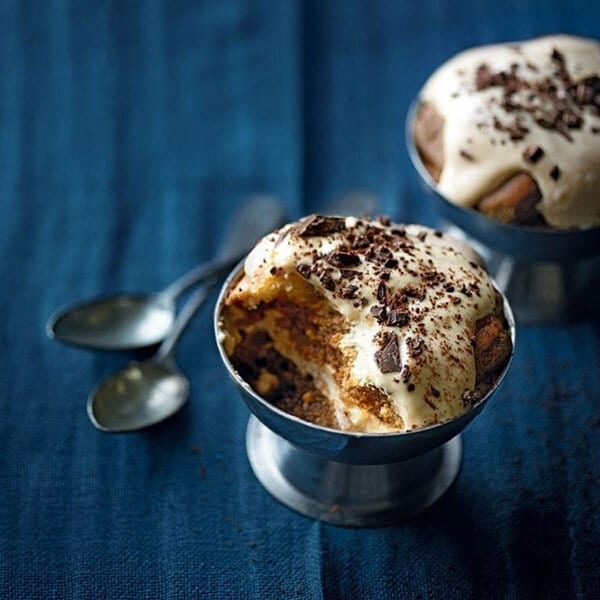 Beef meatballs in tomato sauce

This is our go-to meatball recipe. With time, the sauce develops more umami and the meatballs become more moist, and the two reach a beautiful unity that only time and reheating can really achieve.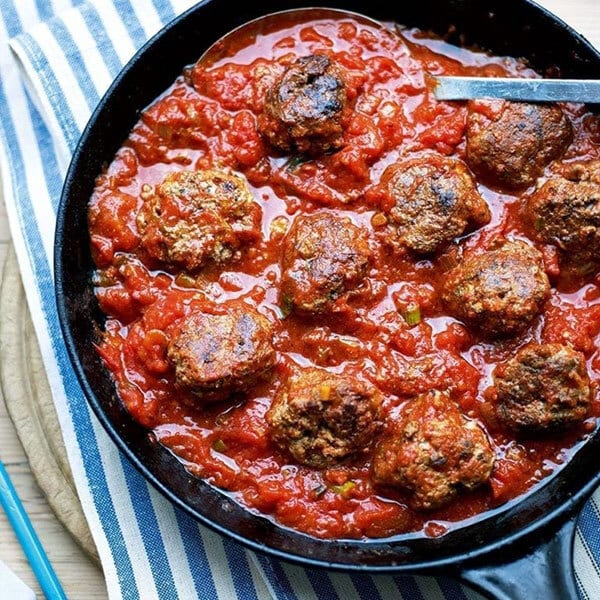 We've got more where that came from! All of our chicken curry recipes are better still when left to settle. 
Subscribe to our magazine
Subscribe to delicious. magazine for HALF PRICE
Subscribe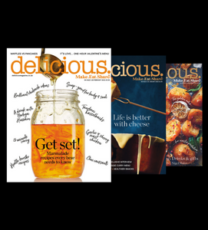 Join our newsletter
Packed with menu ideas, recipes, latest competitions and more...